I participated in an Influencer Activation on behalf of Influence Central for KitchenIQ. I received promotional items to thank me for my participation.
By now you all probably know how much I love to cook. It's truly one of my favorite things to do especially when I can share the time in the kitchen with my friends and family. Cooking is also more fun when I have all the appropriate tools for what I'm creating. Which is what KitchenIQ provides. The only thing that would make cooking more enjoyable for me is if I had someone to do the clean up afterwards.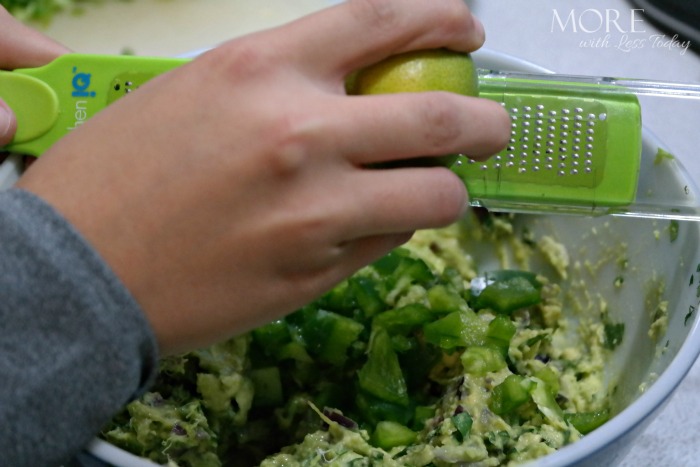 Smart Cooking with KitchenIQ
Last month I invited several friends over for a cooking party. Many of us have recently discovered we have health issues that have required us to change what and how we eat. The cooking party gave us a chance to share recipes and talk about what we do to keep our recipes delicious and interesting. We cooked together and experimented with several KitchenIQ tools and had a great time. Several friends brought their children and they even got in on the cooking too.
When my guests arrived I had chicken poaching on the stove in lime juice with cilantro. I had several ingredients and supplies on hand for us to create some recipes together including:
homemade gluten free tortillas

avocados

tomatoes

onion

green pepper

cilantro

limes

ranch dressing

shredded cheese

shredded lettuce

poached chicken

various seasonings
I had some recipes in mind and we went to work using the KitchenIQ tools to get creative. KitchenIQ sent me a few different kitchen tools to try out and share.
The Edge Grip Knife Sharpener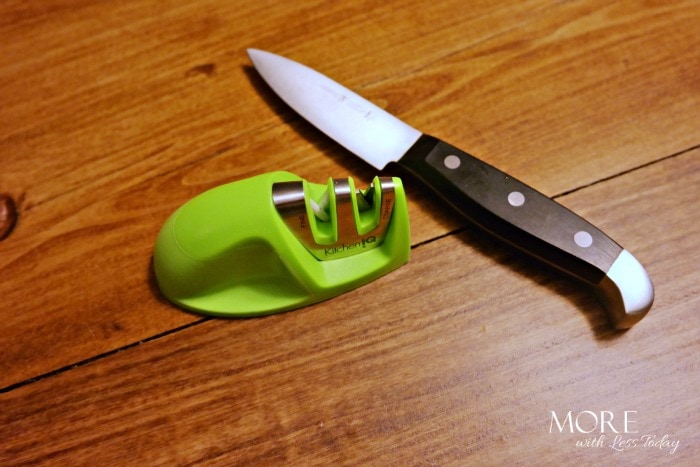 The Edge Grip Knife Sharpener comes in a variety of colors and is made from high quality metal. With a soft grip handle and a V-Grip bottom for use on the edge of the counter, the sharpener is easy and comfortable to use.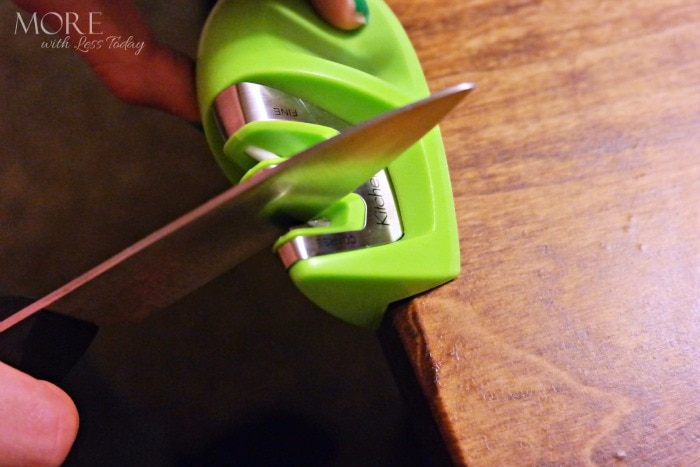 The sharpener has two stages of sharpening with a coarse sharpening slot that includes carbide blades that quickly sharpen dull or damaged knives with just a few pulls and the fine slot's ceramic rods are ideal for finishing and polishing the edge or for light touch-ups to an already sharp knife. It was designed in the USA by Smith's Consumer Products, Inc. the Edge Experts Since 1886.
The Potato Tool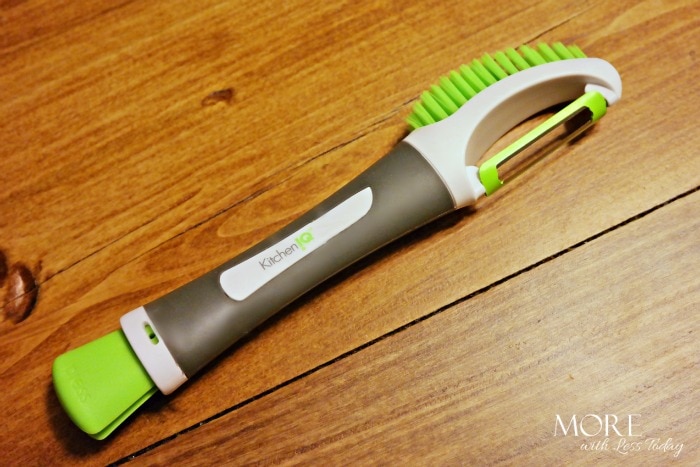 The Potato Tool is an all in one tool for cleaning, peeling and slicing potatoes. There is a built-in, razor-sharp paring knife in the handle for easy removal of eyes and bad spots or creating thin slices of potatoes. It stores in the end of the tool so it's always handy.
The non-stick stainless steel coated blades on the straight-edge peeler peels potato skins quickly and easily. It also has a scrub brush for cleaning potatoes and other vegetables. This great tool is even tp rack dishwasher safe.
The Better Zester
The V-etched zester blade and non stick coating make for smoother zesting (and faster clean up) with the Better Zester. There is a fresh zest storage container attached to the zester with measurements right on it. The ergonomic handle makes it comfortable to use.
We made fresh guacamole, fresh pico de gallo, and then combined it all into a chicken salad that we enjoyed on our homemade gluten free tortillas. The Potato Tool was great for cleaning our veggies and cutting them for both the pico and the guacamole. We used the Edge Grip Knife Sharpener to sharpen some of my favorite knives so they were ready to cut tomatoes and the other veggies we needed to prep. We used the Better Zester to zest lime into both dips as well.
We stirred half of the guacamole and half of the pico together. We then chopped the poached chicken into bite sized pieces and added it to the mixture. The combination is so flavorful and delicious. The lettuce and shredded cheese were perfect for adding to the chicken salad wraps as was the ranch dressing. We of course saved some guacamole and pico de gallo for eating with chips too.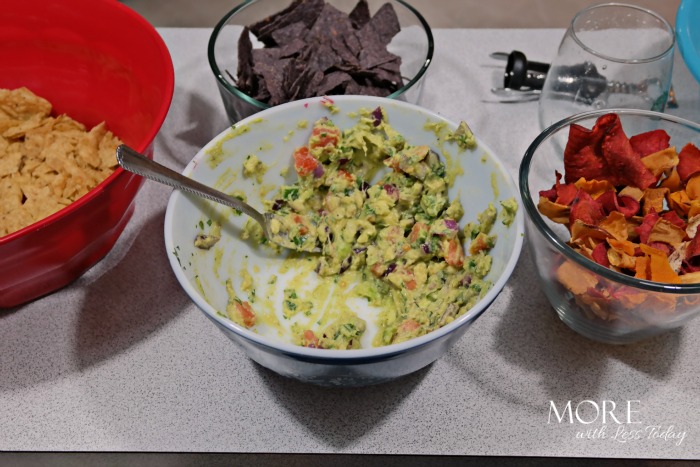 We had a great time together, cooking and enjoying our hard work.
At the end of the party I was able to give five of my friends their own Better Zester. They were all so excited to take one home. The KitchenIQ tools made our work in the kitchen more efficient and easier and my friends couldn't wait to use their zesters for food prep at home.