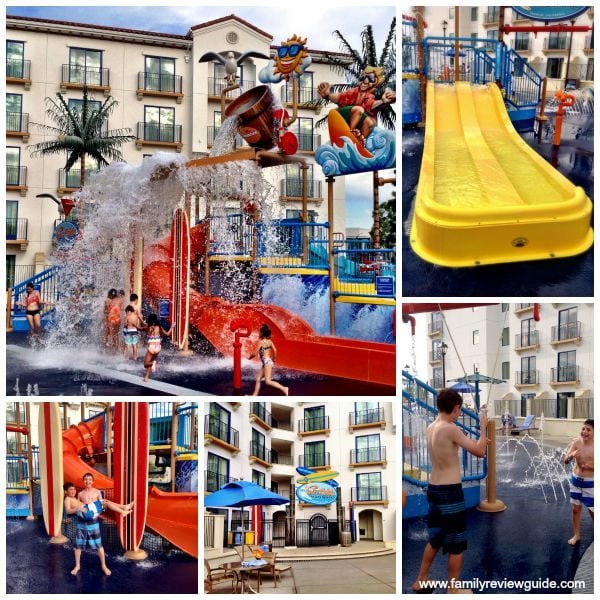 If you are taking a Disneyland staycation or if you are asked for a hotel recommendation close to Disneyland, take a look at the beautiful Marriott Courtyard in Anaheim, just a short walk to Disneyland.
Plus there is a waterpark! My friend Melodie from Family Review Guide has all the tips from her recent Disneyland staycation with her family. Be The kids can enjoy a waterpark and bunk beds. Plus you can watch the fireworks from the balcony of your hotel room.
Aren't you ready for a Disneyland staycation? Me too! Head over to Family Review Guide and get the inside scoop from a family travel pro.