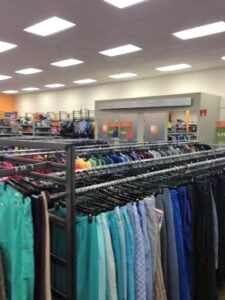 I am a regular Goodwill junkie. The employees at my local store in Brea recognize me! Whenever I need some retail therapy, I just head over to Goodwill.
I have a new favorite Goodwill store and it just opened up in Westminster. You can find it at 6741 Westminster Blvd. (between Edwards St. and Goldenwest St.) I had the opportunity to be one of the first customers to check it out last Friday during their grand opening. The store is lovely, with rows upon rows of clothing, shoes, purses and more. The housewares section was chock full of great stuff and I even spotted a few antiques.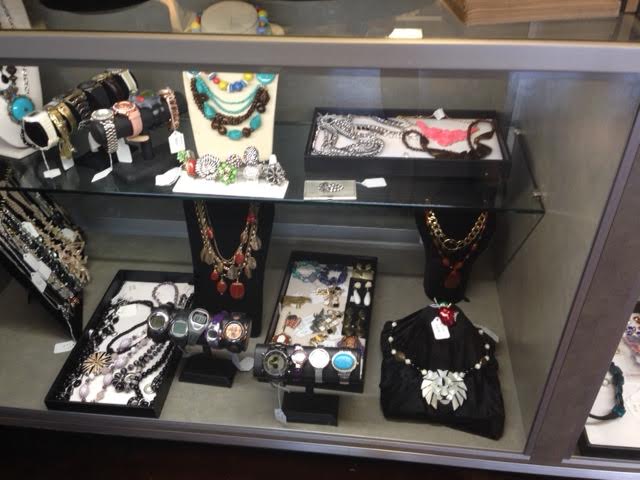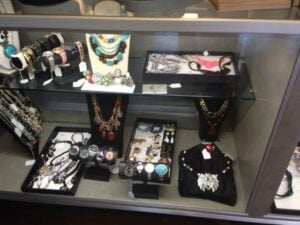 They have a jewelry counter that rivals most retail stores. If you have a chance to visit, I think you will love it too!
Plus when you shop at Goodwill, you are helping the community and putting people to work. If you ever have the chance to tour the Goodwill Main Campus in Santa Ana, I know you will be inspired, I was!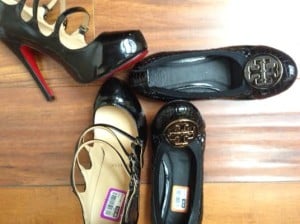 Why I Shop at Goodwill Stores
I need to dress well for my job working at a medspa in Brea. I need to have a front office appearance, but do not have the budget or the desire to spend hundreds of dollars on outfits. Some of favorite scores from Goodwill include dresses from Calvin Klein, Michael Kors, BCBG, Trina Turk, Kate Spade, and shoes from Ferragamo, Tory Burch, and Christian Louboutin, (see my photo.)
When the urge to splurge hits, I just head over to one of the OC Goodwill stores and can usually fill a bag with lovely, designer items and spend about $30!
#findthegood