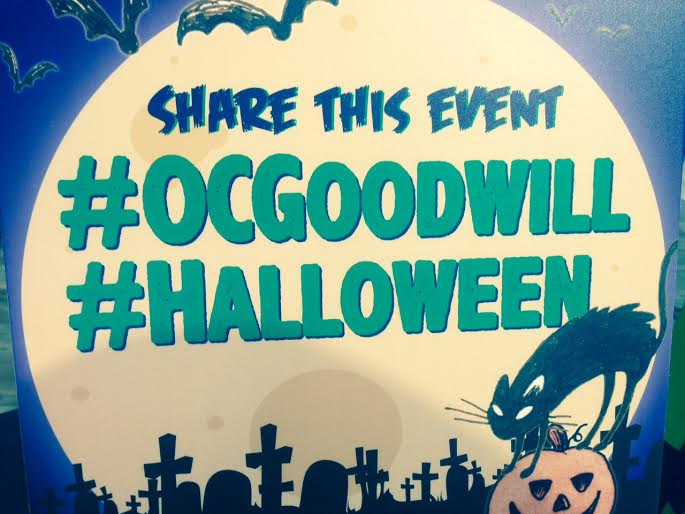 Shop Goodwill Early for Inexpensive Halloween Costumes
Last week, I had so much fun playing "dress up" at an OC Goodwill Halloween event. We were challenged to run around the store and come up with costume ideas in 10 minutes or less.
This was much easier than I thought it would be. At the OC Goodwll stores, they have been setting aside costumes and Halloween-themed items for an entire year!
They have a treasure-trove of kids costumes, adult-costumes, pet costumes and Halloween-themed accessories on racks, right at the front of their stores.
Right now, they have a great selection for the entire family. For the price of one expensive store bought costume, you can outfit everyone.
Halloween is the busiest season of the year for Goodwill stores. They have organized donated costumes as well as clothing that can be re-purposed for costumes such as wedding gowns, pirate attire, hippie clothing and accessories, Day of the Dead, beauty pageant clothing, and looks from popular TV shows such as Mad Men and Downton Abbey.
No Need to Dig Around!
All of the Halloween costumes and accessories are at the front of the stores. You don't have to dig around the OC Goodwill stores, unless of course you want to! See my special non-Halloween score at the bottom of the post and you will see why shopping at Goodwill is one of my not so guilty pleasures!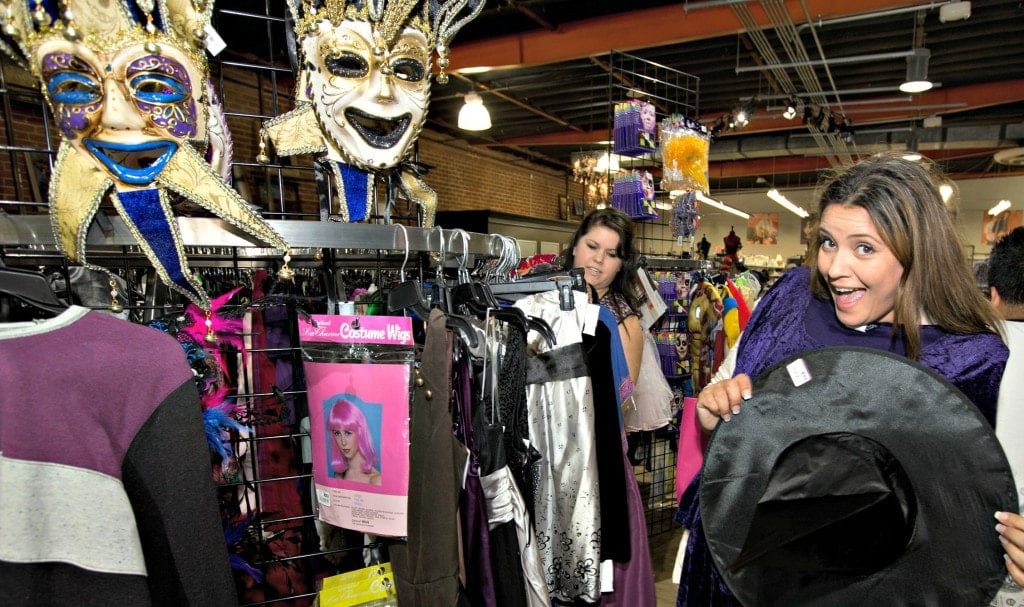 Go now to find the best selection. There is no need to spend big bucks on a Halloween costume. Goodwill has 21 stores throughout Orange County. Find your closest OCGoodwill store from the list found here.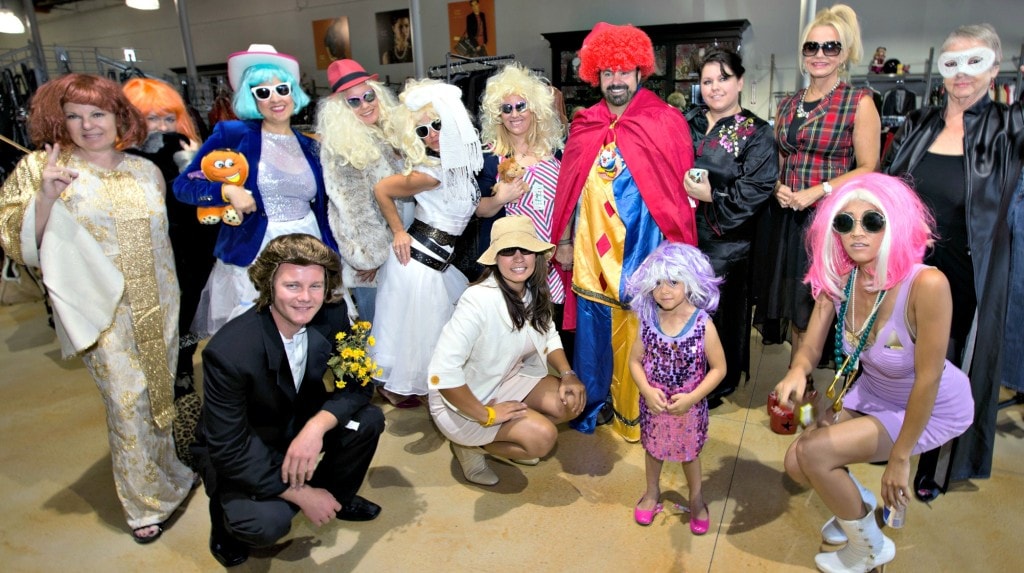 Need inspiration? Living on the Cheap has put together 90 different ideas for DIY costumes.
After the Halloween costume challenge, I had just enough time left to score these beauties: