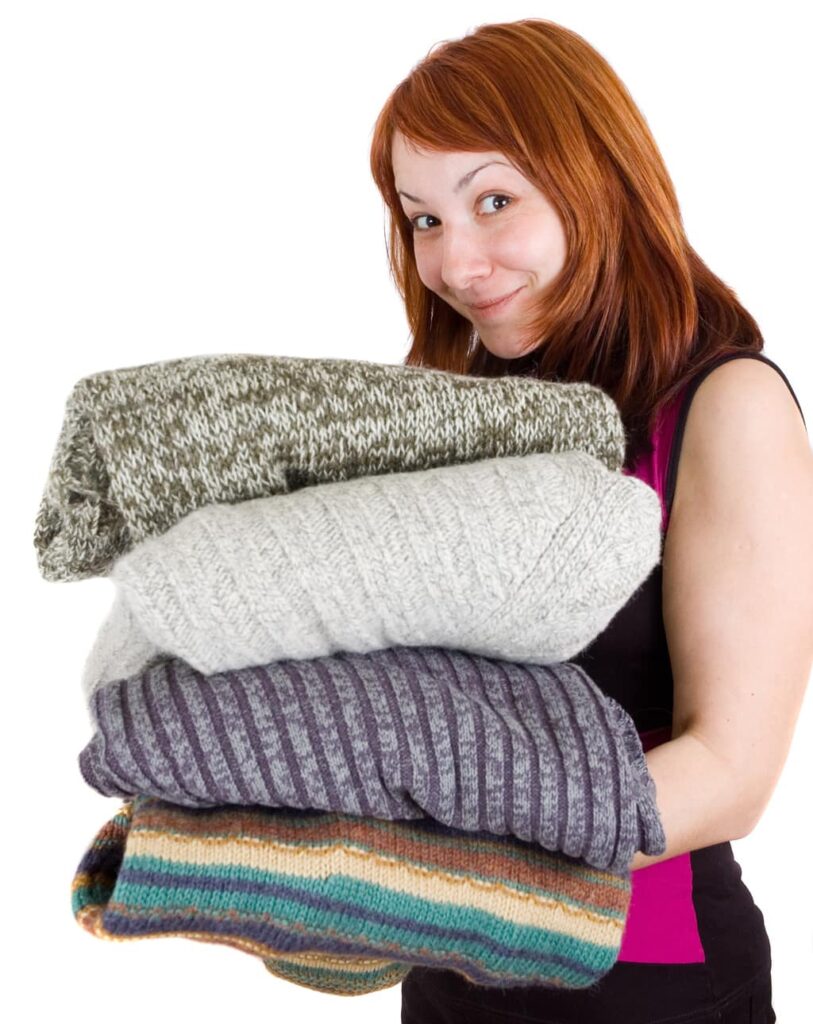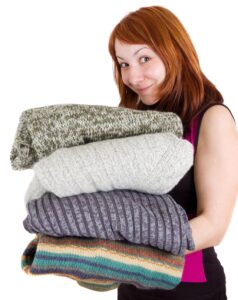 On Saturday, May 2, Uber drivers will pick up clothing donations and deliver them to Goodwill free of charge.
Still have that pile on clothes to donate?
Get rid of unwanted clothing tomorrow courtesy of Uber. Thanks to a partnership between Goodwill of Orange County® and Uber, you can get your donated clothing items picked up. How convenient is that? Get that checked off your to-do list without having to leave the house!
Just download and open up the Uber APP and select the GIVE option at the bottom of the screen. Goodwill welcomes your jackets, shirts, pants, blouses and other clothing items.
An Uber SUV will arrive to pickup clothing bags, and the driver will drop-off the donations to their local Goodwill. How cool is that?
Easy Instructions:
All clothing must be bagged for drivers to accept donations.
Drivers will arrive at requested pickup locations. Donors are responsible for bringing bags outside, as drivers cannot leave their vehicles unattended.
For those who have already completed their spring cleaning and donations, or live in areas where Uber isn't available, monetary donations can be made to Goodwill of Orange County at http://www.ocgoodwill.org/give.
Building on the success of previous promotions in the New York, Boston and San Francisco areas, this is the first time Goodwill of Orange County and Uber have partnered on a full-scale nationwide campaign to combine the power of donating with the convenience of ordering a ride via a mobile device. The partnership is available in more than 50 cities across the United States and Sao Paulo, Brazil where both Uber and Goodwill operate.
Most people tend to do some form of spring cleaning. With Goodwill and Uber coming directly to donors, it's the perfect opportunity for people to clean out their closets and give as much as they can, while ensuring that their clothing can be reused and contributing to a good cause. Goodwill of Orange County will use the revenue from the donations sold in its retail stores to help fund job placement and training programs in our community.
"This exciting collaboration has made spring cleaning and donating an easy task," said Frank Talarico, Jr., president and CEO of Goodwill of Orange County. "The partnership ensures that the clothing donated is not only diverted from landfills, but also goes toward supporting efforts to put people facing barriers to work."
"Both Uber and Goodwill strive to make a meaningful impact on local communities, and we are thrilled to once again team up with Goodwill to make donating fast and easy for Uber users," said David Plouffe, Senior Vice President of Policy and Strategy at Uber. "Those who participate in this campaign are not only checking something off their to-do list, but supporting Goodwill and its mission to strengthen communities by providing job placement and training for people in need."
For a list of cities participating in the Goodwill and Uber spring cleaning partnership, visit blog.uber.com/springcleaning2015.
About Goodwill of Orange County
Since 1924, Goodwill of Orange County has been in the business of helping people who are facing barriers to enter the workforce in a meaningful, fulfilling manner. Founded on the belief that every person should have the opportunity to achieve the independence that work provides, Goodwill is most recognized for being the conduit where donated goods are sold in America's favorite thrift stores to generate the revenue that provides the services to those who face employment challenges. Celebrating its 90th year in 2014, Goodwill of Orange County has supported thousands of Orange County residents since its inception by creating and providing quality training and employment services to empower its program participants to be productive and independent. The nonprofit organization has dozens of programs that support this effort, including the Goodwill Fitness Center, Orange County's only facility specially designed for people suffering from chronic illnesses and physical disabilities; its veterans' advocacy program, Enduring Independence, which helps veterans and their families transition to civilian life through the power of work; and its Assistive Technology Exchange Center (ATEC), which provides access to more than 1,000 state-of-the-art technology devices for children and adults with disabilities. These are just a few of Goodwill of Orange County's innovative programs that have served those facing barriers in Orange County for the past nine decades. In 2012, Goodwill was named one of Orange County's Most Trusted Brands. To learn more about Goodwill of Orange County, visit www.ocgoodwill.org.