Visit Laguna Beach in southern California and don't forget your camera!
Laguna Beach is about an hour south of Los Angeles nestled between cliff side homes and the sparkling Pacific Ocean which stretches for miles. For the beach lover, you can snorkel, scuba-dive, kayak through caves, surf, or body-surf. You can also hike the miles of trails with an ocean view, or play beach volleyball or basketball right on Main Beach.
I live inland from Laguna Beach and as soon as I drive into to town and smell the ocean air and enjoy the cooler temperatures, I feel like I am decompressing. I enjoy visiting, even for a few hours. It really is a "different world" and is a beautiful place to getaway. If you like shopping or just "window shopping", you will find boutiques, home decor stores, and one of a kind souvenirs and homemade items. You will not find many chain stores or chain restaurants as Laguna Beach prides itself on being unique. You won't go hungry, there are wonderful restaurants here serving fresh California cuisine.
One of my favorite stores, Tuvalu Home Furnishings & Accessories in Laguna Beach
There are numerous art galleries along Pacific Coast Highway and throughout Laguna Beach.The first Thursday of each month is an idea time to visit and enjoy the Art Walk where many of the galleries welcome you with libations and appetizers and often the artists are on site to answer questions about their exhibits. The Laguna Beach trolley system provides free transportation.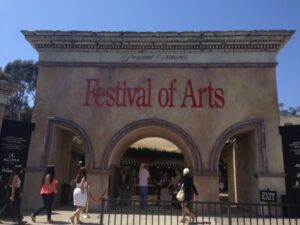 Laguna Beach is a haven for artists and art lovers. In the summer time, there are a number of special events and festivals,such as the Sawdust Art Festival, Festival of Arts, Pageant of the Masters, Art-A-Fair and Plein Air Painting Invitational.
For lodging, you can stay at a 5 star hotel, a historic older hotel, or even a B&B. Naturally prices are lower in the off season. When the summer crowds are gone, it is an ideal time to visit.
If you are planning a visit to southern California, I highly recommend taking time to visit Laguna Beach.
.