Missing your beauty appointments? I know I am. See if these spa-themed finds for at-home pampering will help to ease the stress of these days at home. They also make great gifts to send or give to someone who needs a little TLC.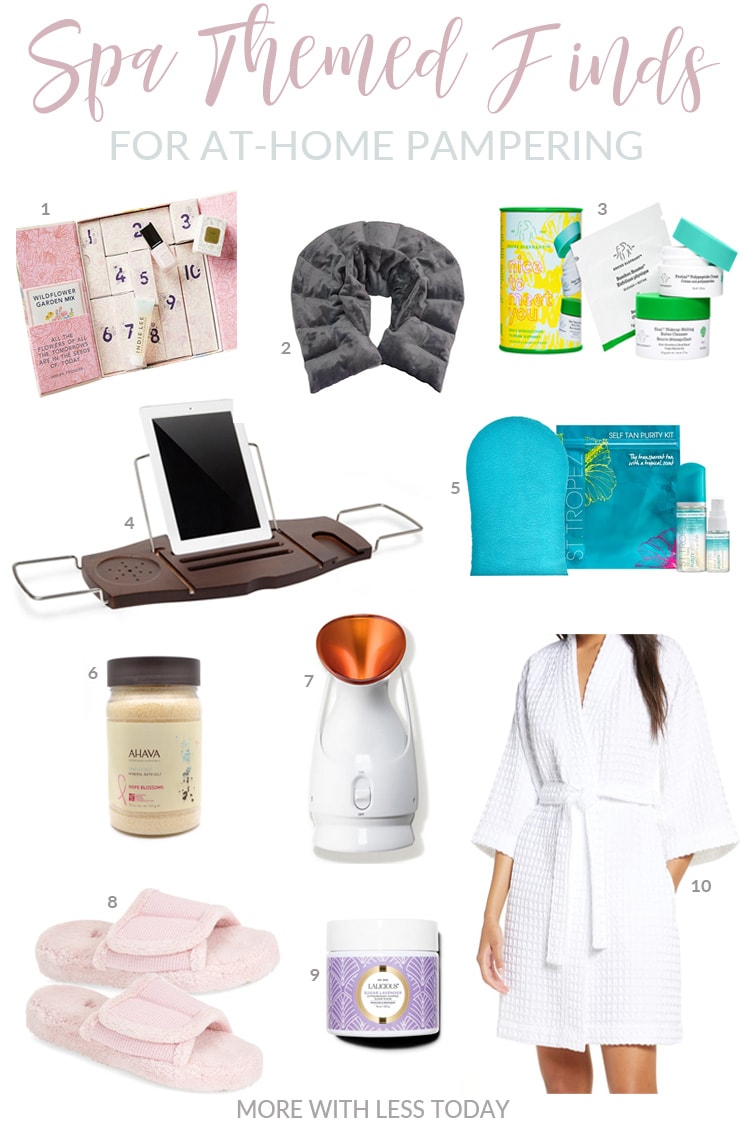 Spa Themed Finds for At-Home Pampering
We have affiliate relationships which means we may earn a small referral commission at no additional cost to you if you shop using our links. If you are ordering any of these spa-themed gifts for Mother's Day, be sure and double-check the shipping to be sure they will arrive in time.

Mother's Day Beauty Blooms Gift Set
"This Mother's Day, surprise and delight your mom with a bouquet of beauty products, featuring artwork by the talented illustrator Emily Taylor. Filled with ten premium samples – including our favorites from Sunday Riley, Grown Alchemist, and Darphin – as well as a wildflower seed packet for planting, this limited edition, lovingly curated collection, holds over $100 of beauty treats. Best of all? Its cleverly designed packaging is meant to be repurposed as a keepsake box to hold photos, letters, and other tiny treasures. While it was crafted for giving, we won't tell if you treat yourself to one, too."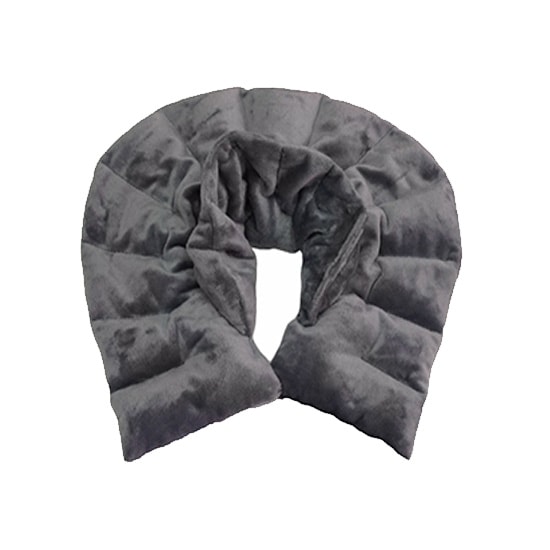 "The Heated Aromatherapy Neck and Shoulder Wrap is perfect for relieving stress, tension, muscle pain, stiffness and cramping. The high collar and large curved shape stay secure around your neck and upper shoulders for soothing comfort while walking, standing or sitting. Warm it in the microwave and enjoy penetrating heat plus the benefits of aromatherapy from a blend of 100% natural herbs and grains, including lavender, spearmint, cinnamon, rosemary and more. Available in Charcoal Gray color. Spot clean only."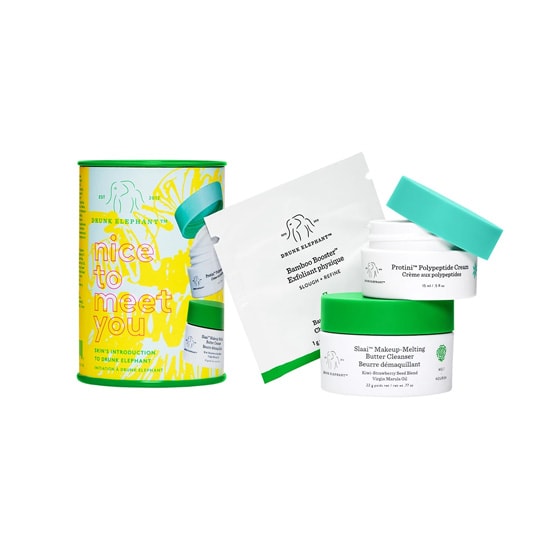 "Nice to Meet You™, a cleanser and moisturizer duo that is skin's introduction to Drunk Elephant."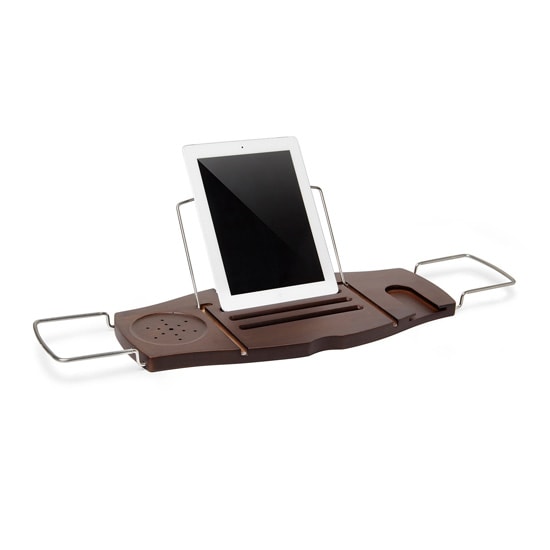 "This wide bathtub caddy expands from 28″ to 40″ to fit most bathtubs. It includes a soap holder, book support, and wine glass holder and folds for easy storage. It is constructed from natural bamboo for a piece that won't rust or grow mold and designed by Luciano Lorenzatti. It is part of the Aquala collection of products and comes with a 5-year limited warranty."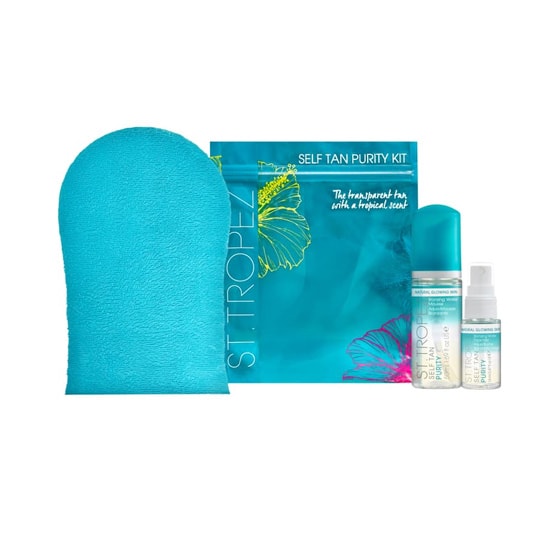 "A set of tropical-scented tanning favorites including an applicator mitt to help you achieve a beautiful, streak-free tan."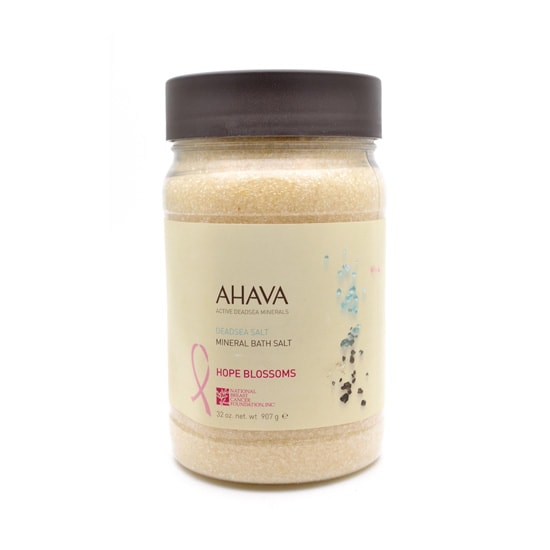 Ahava Mineral Dead Sea Mineral Bath Salt
"Ahava Mineral Dead Sea Mineral Bath Salt 32oz. Mineral Bath Salts, Hope Blossoms"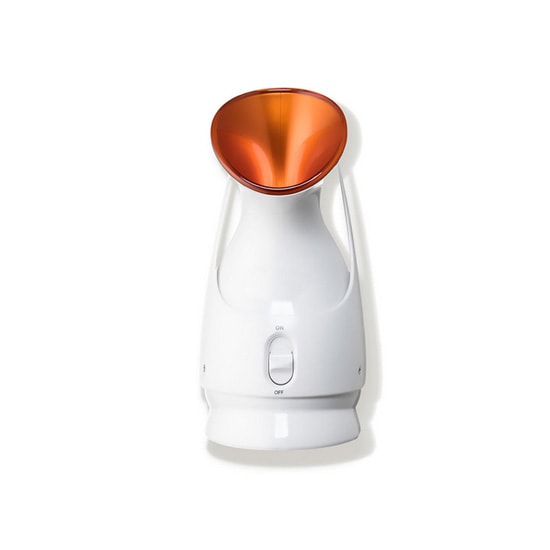 "Dr. Dennis Gross Skincare Pro Facial Steamer brings the spa into your home. Ideal for all skin types, and especially beneficial to anyone experiencing dehydrated skin and enlarged pores, this portable facial steamer features luxurious micro-steam technology that hydrates and purifies the skin in one simple step. You'll be able to enjoy a dewy and soothed complexion in as quickly as 9 minutes."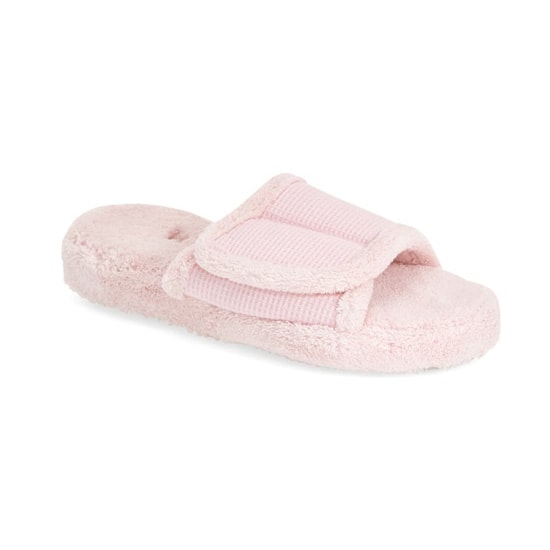 "An effortless hook-and-loop closure offers a custom fit in a cozy, machine-washable slide cut from soft waffle-knit terry. A skid-resistant, weatherproof sole makes the style suitable for both indoor and outdoor wear, while a Cloud Cushion footbed delivers comfort with every step." They also come in powder blue.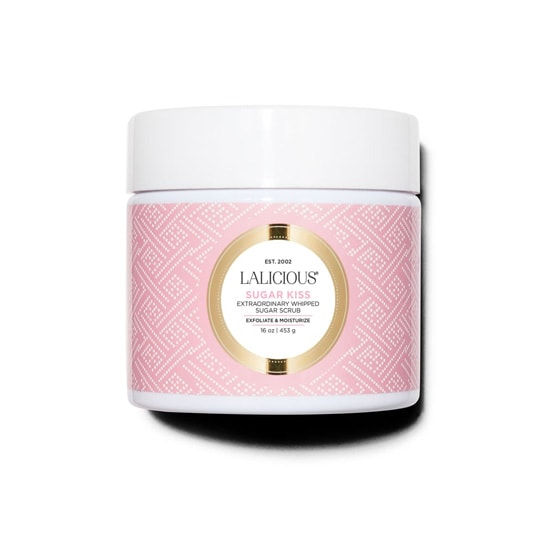 "A whipped sugar scrub with pure sugar cane crystals to gently slough away dry skin cells to reveal a youthful and even skin tone."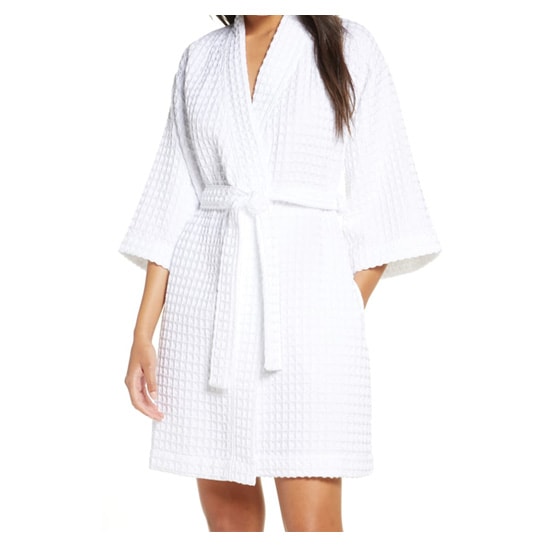 "This short wrap robe feels wonderful for warm nights and sunny mornings in breathable cotton dimpled with a slightly exaggerated waffle pattern. It has three-quarter sleeves, a removable tie belt, and side-seam pockets. It made of 100% cotton and is machine washable and tumble dry."
12 uniquely handcrafted bath bombs. Made in California, USA freshly with premium USA natural ingredients – fizzes with colors, will not stain your tub!
"The ORIGINAL Baby Foot Peeling Mask, Seen On TV contains 16 natural botanical extracts. Each box contains 1 pair (2 booties), one for each foot. Enjoy A Spa Experience at home; No scrubbing, no pain, just sit back, relax, and get flawless feet with Baby Foot."
"12 recipes and flavors to choose from. Designed in California and made in Korea. Set includes Shea Butter, Avocado, Oatmeal, Aloe, Lemon, Tomato, Pomegranate, Japanese Rice (Sake), Green Tea, Acai berry, Tea Tree, Peppermint."
Looking for DIY bath bombs and scrubs? Check out how to make bath bombs and scrubs.