This is a sponsored post written by me on behalf of CloudPets™. As always, all opinions are 100% mine.
As a former military family, we know all too well the challenges that a deployment can bring. One of the biggest of these challenges is the loss of bond between a deployed parent and a young child. We recently received a Cloud Pet™ to use and were compensated for creating this post, but all opinions are my own.
Staying Connected with a Far Away Loved One with Cloud Pets
Video chat technology is great, and a very important tool, but the physical sensation of holding something is possibly more important that the visuals when bonding. Studies have shown that as many as 70% of kids develop a stress relieving, healthy bonds with that are known as "transitional objects" like a stuffed animal or a toy. This transitional object provides a tangible connection to the absent person that is even more important when a parent is deployed.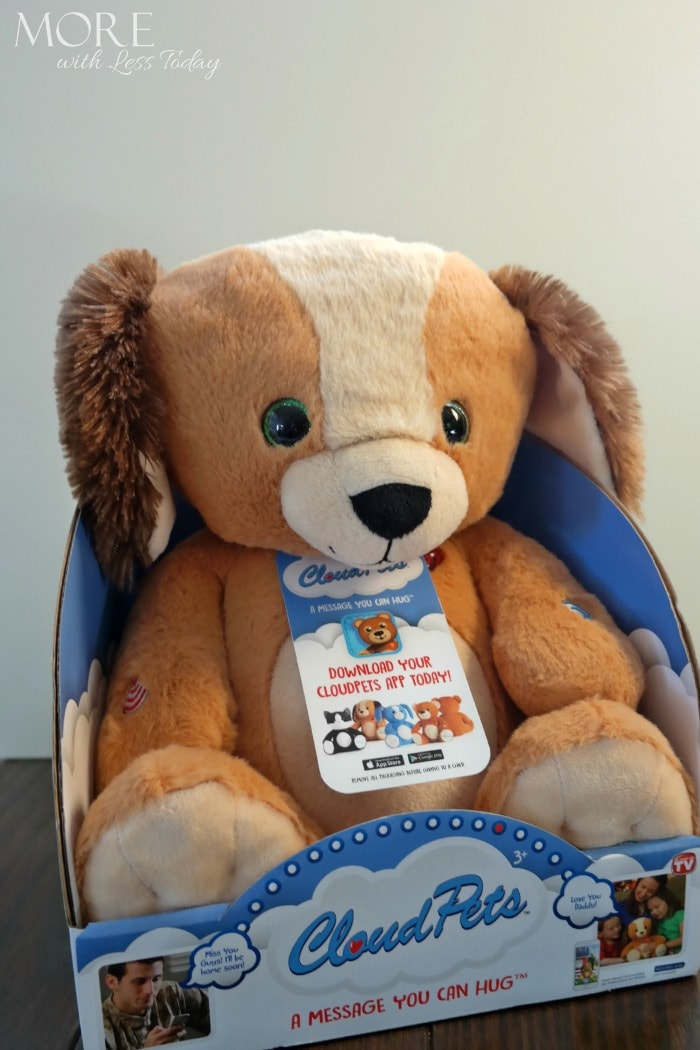 Thankfully, our family is together again and my husband is out of the military, so he is here to stay. However, his parents began working for the US Embassy overseas a few years ago and we don't see them often enough. Now we have a Cloud Pet™ to help bridge that gap. A Cloud Pet™ is a high quality, plush toy that has the ability to send and receive recorded messages from anywhere in the world. It is important to note that the Cloud Pet™ doesn't directly receive the message, so it isn't subject to the security and privacy concerns that other items like baby monitors or other messaging systems are. The message comes to a security gate (mobile device), where the parent can review and approve all messages. They are then sent to the toy, as long as it is within 30 feet.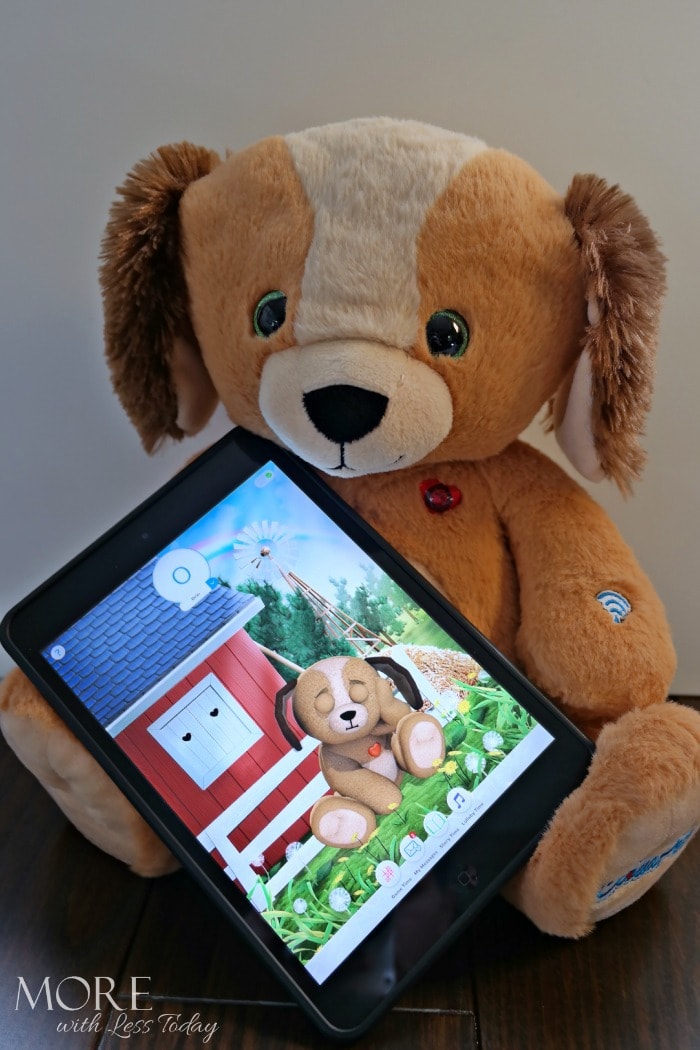 This means that the kids' Grandma can record a message and we can send it to them to play as often as they like. The heart blinks red to indicate a new message has been received and is played by pressing the paw. Our sons can then record a message back to her. She doesn't get the plush toy to snuggle with, but she does still get to hear the adorable sounds of her grandsons.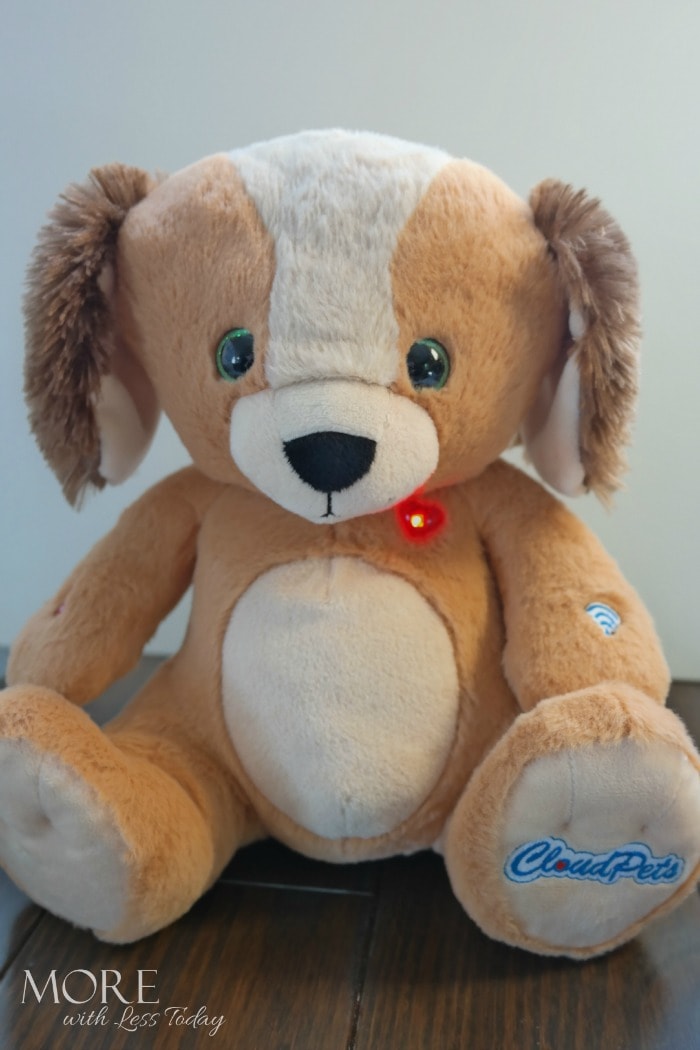 The set up and use of the Cloud Pet™ is really easy, just a matter of installing an app from the Apple Store or Google Play, putting batteries in the toy and pairing the device and Cloud Pet™ over Bluetooth. Within a few minutes, your child is developing a critical emotional bond with an absent loved one – a connection that can last a lifetime.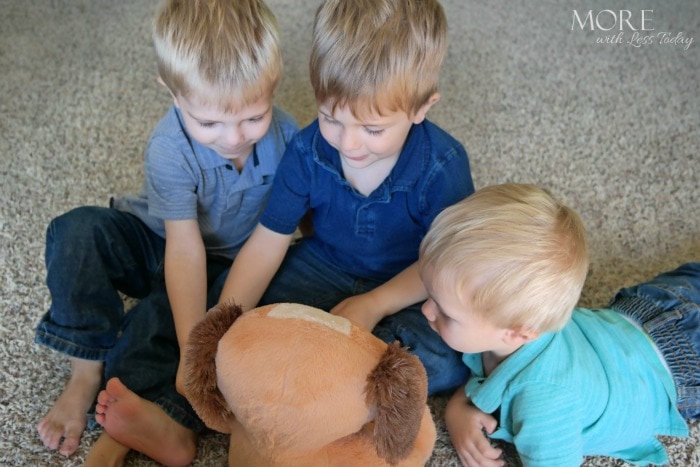 There are so many ways CloudPets can be enjoyed:
Expectant parents can record their thoughts for their baby

Record a message from the family and send a CloudPet gift to your college student.

For Grandma & Grandpa to stay connected

For military families

For a parent who travels

Record or sing a lullaby for a child who has a hard time falling asleep

For a hospital patient or someone recuperating at home
Find your favorite retailer and learn more about CloudPets. They make a wonderful gift.
This is a sponsored post written by me on behalf of CloudPets™.