Stocking Stuffers Under $10 for Kids from Walmart
Add a few of these inexpensive and fun stocking stuffer gifts for kids to your shopping cart from Walmart.com. You'll find everything you need to get your holiday shopping done at Walmart this year. Get your gifts on time and on budget!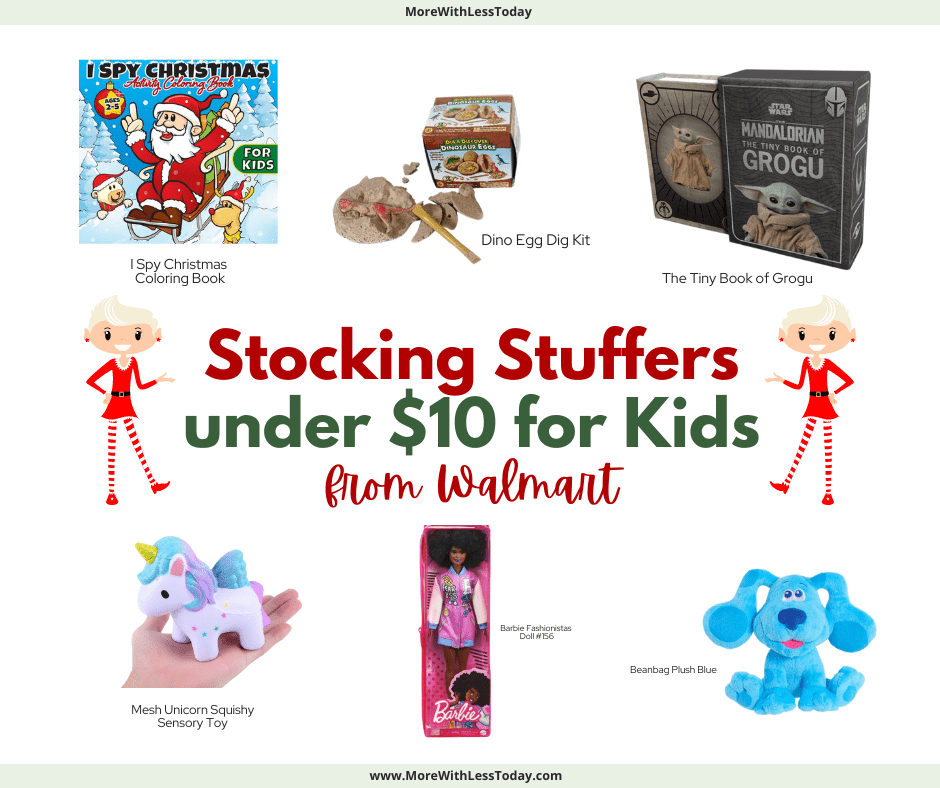 We have affiliate relationships which means we may earn a small referral commission at no additional cost to you if you shop using our links.
Don't miss our new post with Walmart Stocking Stuffers Under $15 for Tweens.

Unicorn Christmas Coloring Book for Kids
"Unicorn Christmas Coloring Book for Kids: The Best Christmas Stocking Stuffers Gift Idea for Ages 4-8."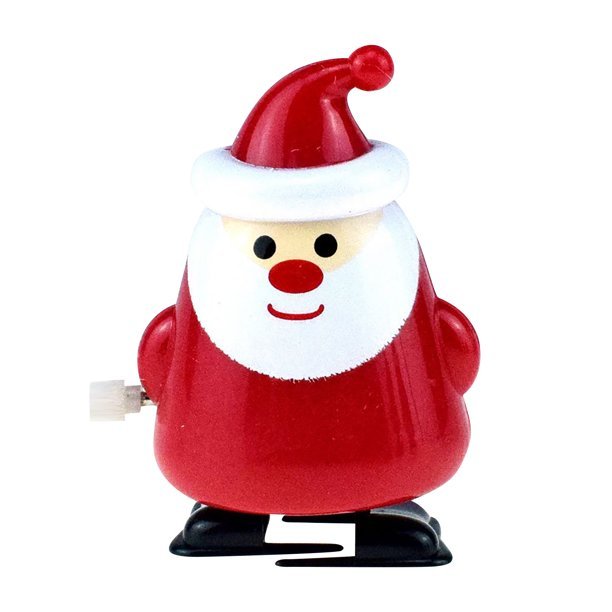 Christmas Wind Up Toys For Kids
"Are you looking for a creative and funny Christmas toy for your kids? This item will be an ideal choice. This wind-up toy for kids with clockwork design is easy to use, twist the clockwork, the Christmas toy will perform different actions, funny to play."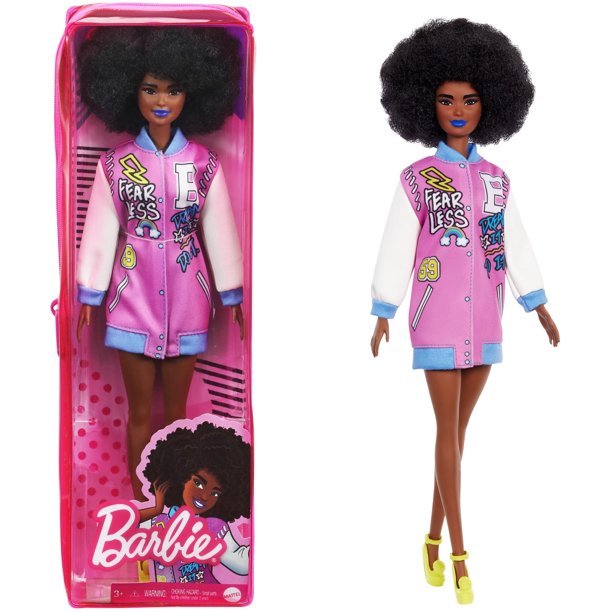 "Barbie and Ken Fashionistas celebrate diversity with fashion dolls that encourage real-world storytelling and open-ended dreams! With a wide variety of skin tones, eye colors, hair colors and textures, body types and fashions, the dolls are designed to reflect the world kids see today — and their attention-grabbing outfits help them stand out with personalities that pop!"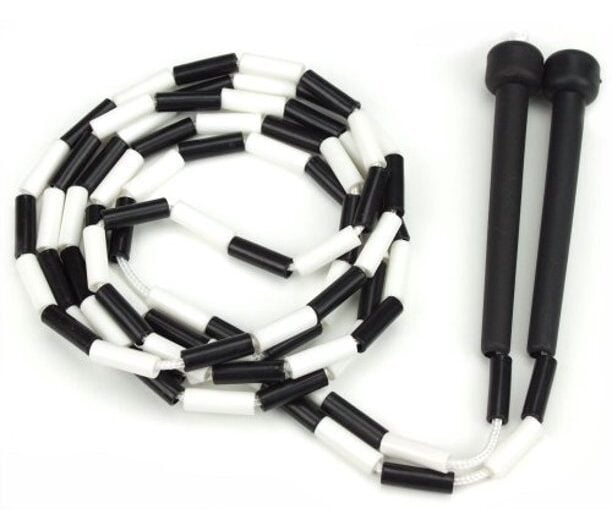 7-foot Jump Rope with Plastic Beaded Segmentation
"Whether you're raising a kid or a boxer, this heavy-duty nylon rope with colorful, shatterproof plastic segments is perfect for sports training, school activities or recreational use at home. Plastic segments add weight, making it easier to use while increasing skill levels."
Blue's Clues & You! Beanbag Plush
"Step by step and clue by clue – it's Blue's Clues & You! Kids will love cuddling with Blue from Nickelodeon's hit preschool show, Blue's Clues & You! This adorable small plush puppy comes in the perfect size for kids to take on all their play dates."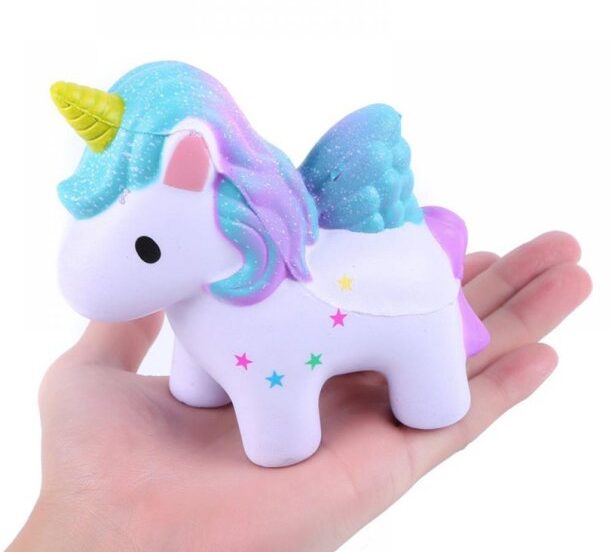 Stress Relief Squeeze Toys, Mesh Unicorn Squishy Sensory Play Hand Fidget Toys
As a decompression toy, adults will enjoy it too.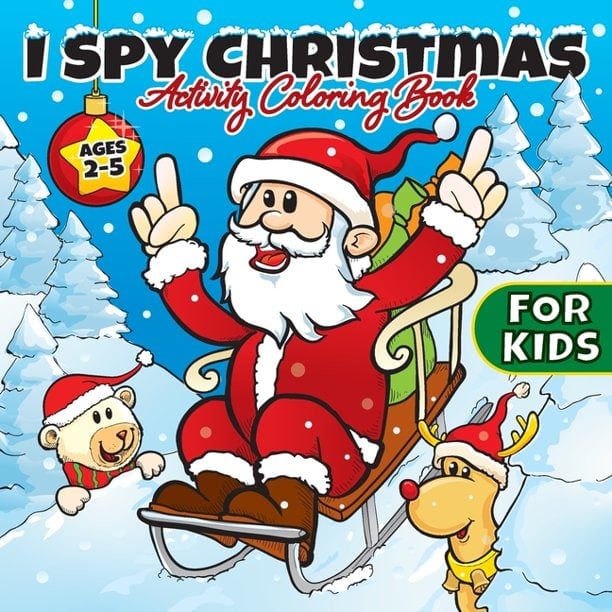 I Spy Christmas Activity Coloring Book
"The Cutest and Most Adorable Christmas Activity Coloring Book for Kids & Toddlers. Each page is fun, uplifting and full of surprises. If your child loves to color, this book is clearly for them."
Dinosaur Eggs Toys Dino Egg Dig Kit
"Place the eggs on the table to chisel away the clay carefully, or soak the eggs in water and chisel away the shell to excavate the dinosaur inside. Once your dinosaur is excavated simply rinse off the remaining clay, then rise dinosaur models with clean water."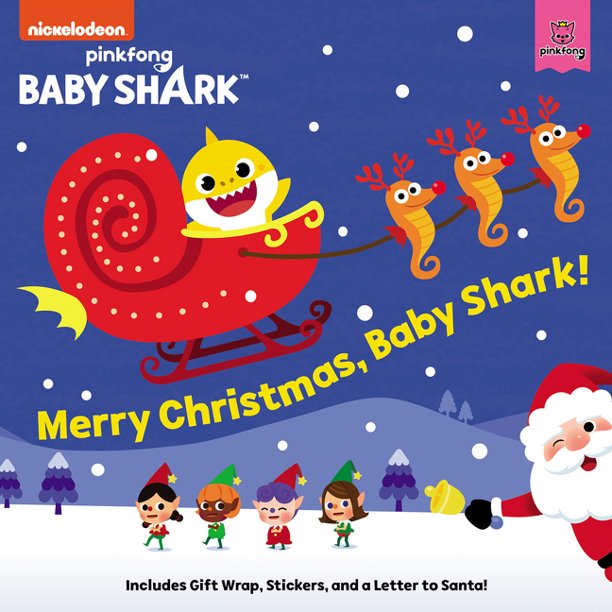 Baby Shark Book- Merry Christmas, Baby Shark!
"Based on the global phenomenon, this official Pinkfong Baby Shark book is perfect for sharing with the Baby Shark fan in your life! It's Christmas Eve, but Baby Shark can't sleep–he is too excited! But little does he know, in his dreams awaits a winter wonderland where Baby Shark will meet Santa and his magical elves. This storybook includes gift wrap, stickers, and a letter to Santa."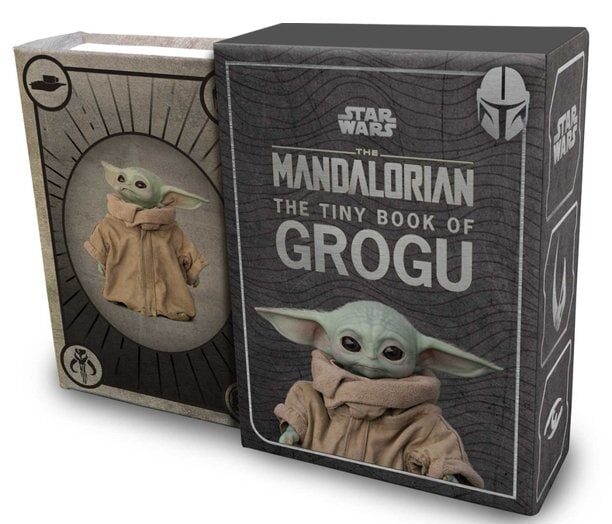 Star Wars: The Tiny Book of Grogu
"Hold the thrilling adventures of Grogu and Din Djarin in the palm of your hand, with this tiny book celebrating fan-favorite scenes from Star Wars: The Mandalorian. Loaded with imagery of the most mysterious and lovable alien in the galaxy, and quotes from all of his unlikely allies, Star Wars: The Tiny Book of Grogu will be the perfect gift for any Star Wars fan."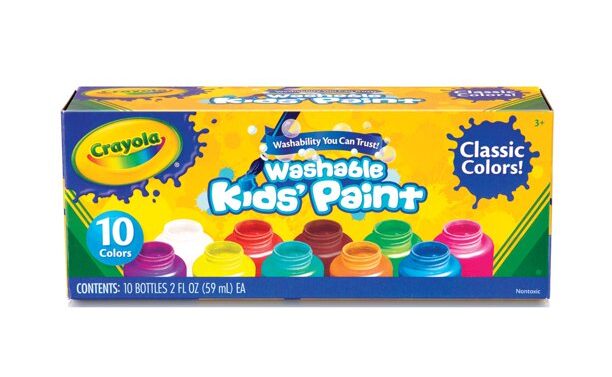 Crayola Washable Kids' Paint Set, 10-Colors
"This washable paint is great for arts, crafts and school projects. Paint straight from the jar or use a palette for room to blend. This set includes blue, green, orange, red, violet, yellow, brown, magenta, turquoise and white."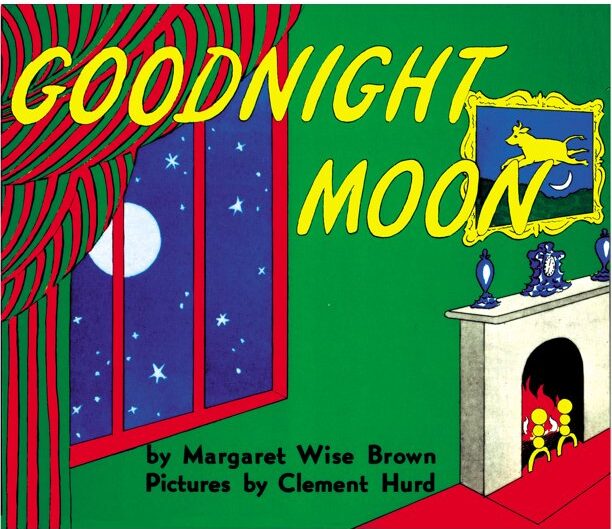 "In a great green room, tucked away in bed, is a little bunny. Goodnight room, goodnight moon. And to all the familiar things in the softly lit room–to the picture of the three little bears sitting on chairs, to the clocks and his socks, to the mittens and the kittens, to everything one by one–the little bunny says goodnight.
In this classic of children's literature, beloved by generations of readers and listeners, the quiet poetry of the words and the gentle, lulling illustrations combine to make a perfect book for the end of the day.
This board book edition is the perfect size for little hands."
PIN for Later