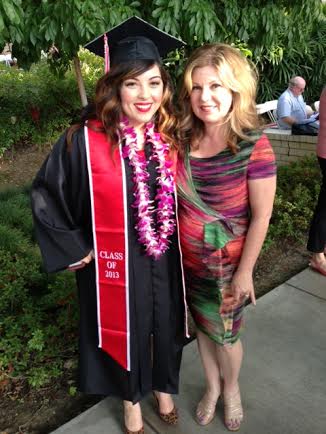 The long school year is just about over! Congratulations to students and their parents. My daughter is about to start graduate school in a few months, so I know first hand how hard the students have worked and the sacrifices that parents make to pay for college.
For those of you with young children, save, save, and save some more. Money in your savings account is worth more than any toy you can buy today. Trust me on this one!
Student Discounts for Movies, Museums, and Cultural Venues
Here is a long list of entertainment discounts that you can get with as a student ID. A big thank you to GiftCardGranny for putting this together. For many student discounts, all you need is an .edu email address. My daughter graduated from college last year and gets to keep her .edu address which was news to me!
Share this with your favorite broke, college student. Save a little, every way that you can and have some fun on a budget!
STUDENT DISCOUNTS FOR MOVIES & ENTERTAINMENT
2021 Update- we will update the post and links as soon as conditions dictate. Many retailers have paused or stopped these discounts for now. Stay safe friends.
AMC Theatres
Make Thursday your movie night at an AMC Theatres location. It's the only day you can get discounted tickets with a student ID.
Cinemark
Cinemark has more than 30 theaters in 12 states offering discounted movie tickets with a valid student ID.
Redbox
This one isn't a student only discount, but it seemed worth mentioning since getting together for a movie is a great way to meet new people in the dorms. Get a free one-day rental from Redbox when you create a new account or "like" them on Facebook.
The Lincoln Center, New York
The Lincoln Center takes up more than 16 acres of New York City and is considered one of the leading performance centers in the world. With a student ID, you can find discounts at all of their venues, including The Metropolitan Opera, New York City Ballet and the Lincoln Center Theatre.
Museum of Modern Art, New York
Regular Adult Admission at the Museum of Modern Art costs $25, but with a valid student ID the cost drops to just $14.
Denver Art Museum
Not a huge discount here, but students pay $2 to $3 less for admission to the Museum.
Houston Ballet
Student Rush Tickets are available from the Houston Ballet for just $10 during the 90 minutes before a performance. They're not available for all performances, so make sure to check before heading out.
Carnegie Hall, New York
This legendary venue offers Student Rush Tickets for $10 at the box office only. Eligible performances are announced up to two weeks in advance.
Memphis Symphony Orchestra
Memphis is known for it's barbecue, but the city has also produced some legendary musicians. Student Rush Tickets are available one hour before select performances for just $5. You can purchase regular tickets in advance for half-price with a student ID.
New England Aquarium
Students receive a small discount on regular admission at this popular aquarium.

Museum of Science, Boston
The Museum of Science in Boston has a long history and they want to share it. During back-to-school time they usually host a College Night where students can get free admission to the exhibit halls with a valid ID.
Philadelphia Museum of Art
College Day on the Parkway is an annual event hosted by the museum and the City of Philadelphia. Several cultural institutions around the city open their doors to students free of charge. Check out all of the attractions by jumping on one of the free shuttles.
MadameTussauds
Receive a 15% discount on admission to all American locations of this fabled wax museum.
The Metropolitan Opera
New York's renowned opera company offers special discounts to students, as well as invitations to special events.
Do you have any other student discounts to share with us?