It's about time that we find a cure for breast cancer. This is a sponsored post in partnership with my friends at Valpak, an official partner Susan G. Komen Race®. All opinions are 100% my own.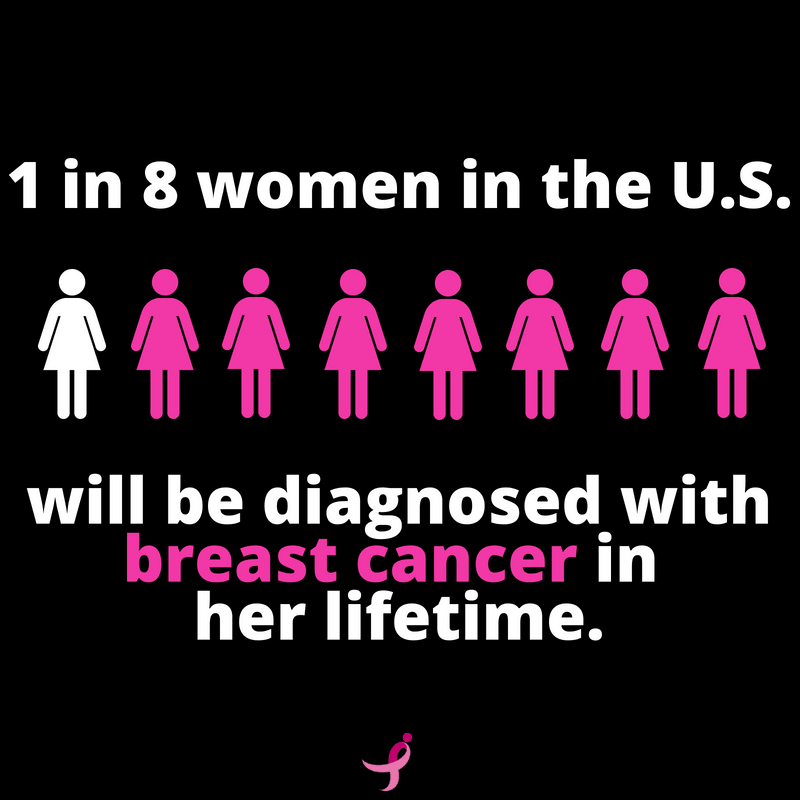 The one in eight statistic is terrible and it is terrifying. How many women do you know in your circle of friends and family that have been affected by breast cancer? Even seeing a woman in the headscarf that is commonly worn after their hair falls out, just makes my heart ache.
According to the Susan G. Komen® foundation, "in 2018, an estimated 266,120 women will be newly diagnosed with invasive breast cancer and 40,920 women will die from the disease.*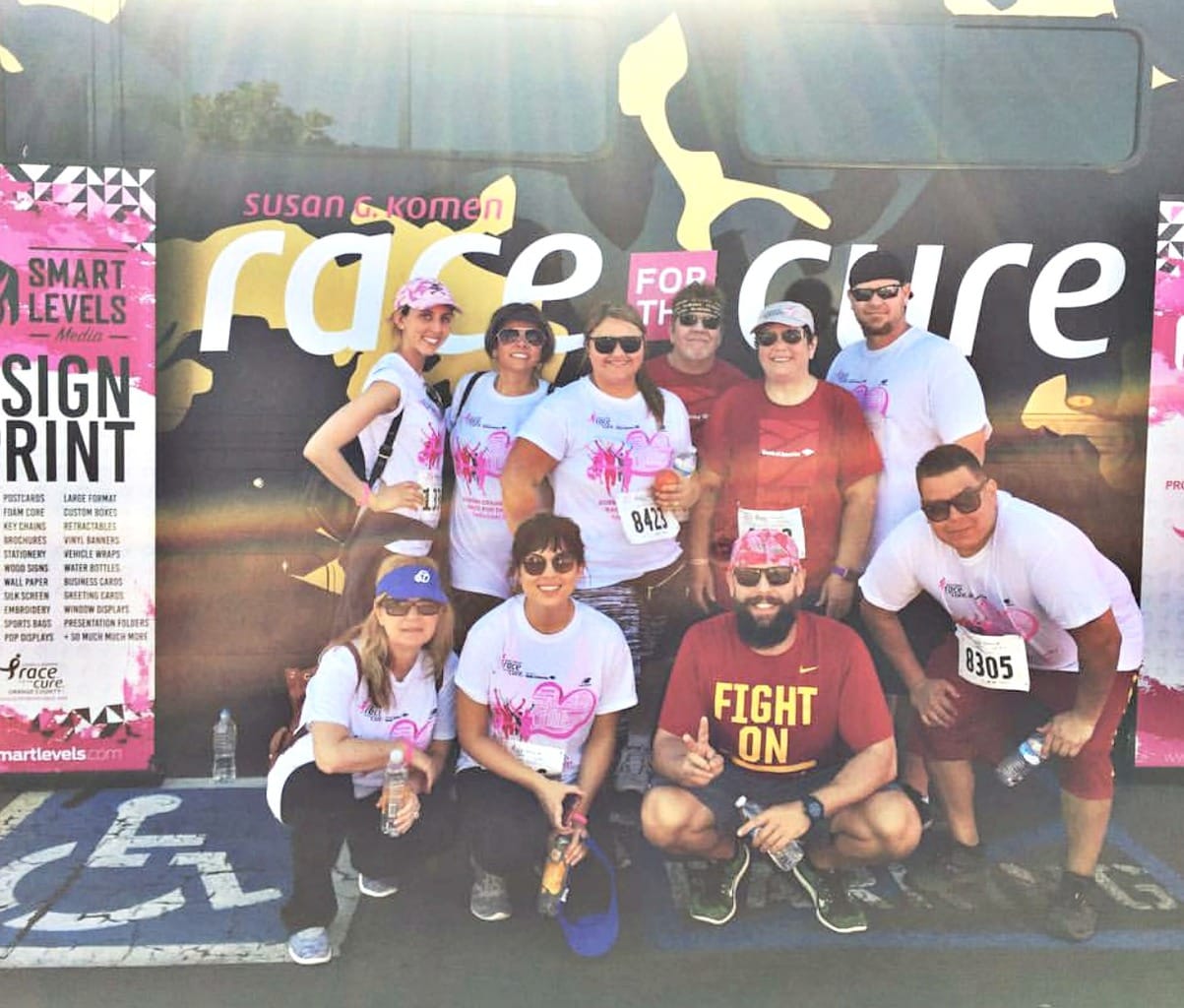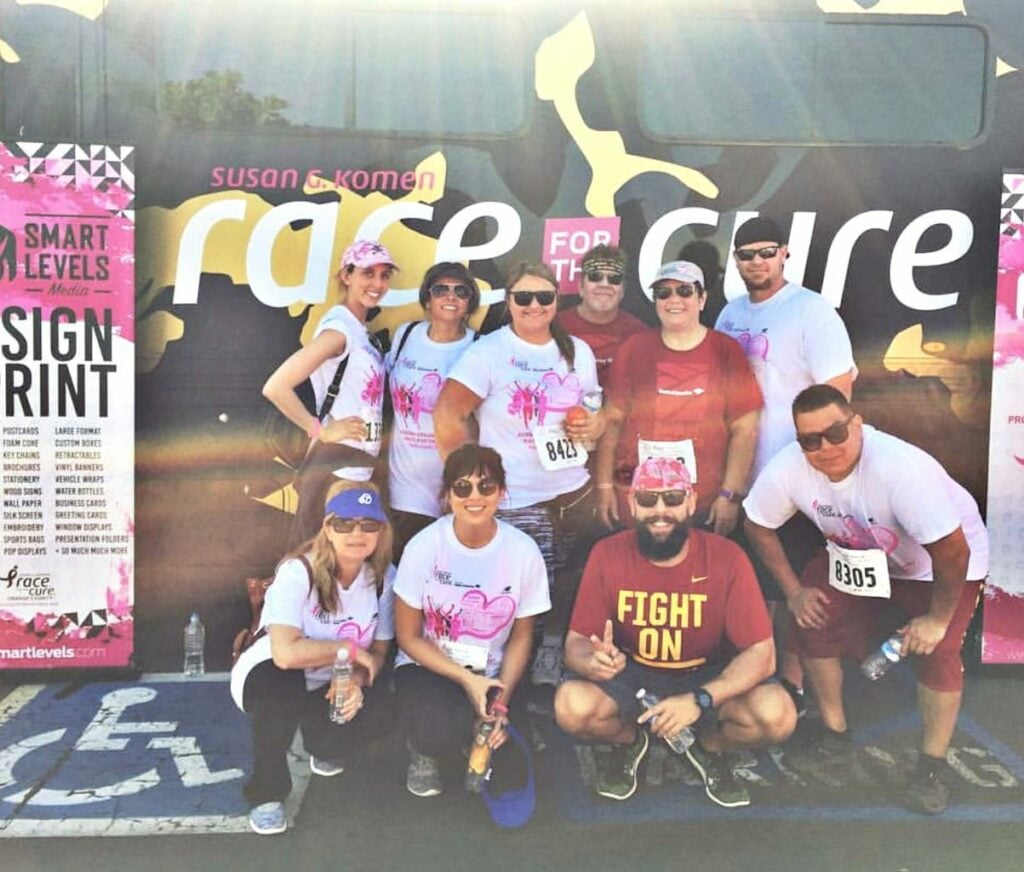 Susan Komen Race For the Cure
I have participated in the Race For the Cure® in Newport Beach, CA over the last few years with my daughter-in-law and her friends and family. Her mom is a breast cancer survivor. Participating in the race is a powerful, uplifting experience. They call it a race, and there is an early group of participants who do race and run, but the larger boisterous group that I have participated with are just walkers. You will see cheerleaders, musicians, civic groups and regular people lining the course and cheering on the participants. We walk at our own pace and just enjoy the day with our loved ones and we count our blessings.
The Komen Race Series welcomes people of all ages and fitness levels, from walkers to elite runners.
Tip- whatever you have that is pink, wear it! You will see so many fun pink outfits from tutus, pink hair, leggings, custom t-shirts and so much more. You just cannot pile on enough pink!
The opening ceremony recognizes and celebrates breast cancer survivors and honors the memories of those who have been lost to the disease. At my location, they release doves which serves as a powerful visual.
About the Race
The Susan G. Komen Race for the Cure® Series is the world's largest and most successful education and fundraising event for breast cancer ever created. The series of 5K runs and fitness walks raises significant funds and awareness for the breast cancer movement, celebrates breast cancer survivorship and honors those who have lost their battle with the disease.
There are literally hundreds of races planned across the country, at various times throughout the year. Find a race near you and see when it is planned. On the Susan G. Komen® website, you will see an interactive map that lists all the upcoming races. Zoom in and search for races near you so you can support the cause.
How to Sign Up
Go to the Susan G. Komen® website and find a race near you. Click the location marker, a bubble will appear with all the information about the race. Next, click the "register" button. This will take you to the page for your city's race.
Can't Race? Donate!
I am so impressed with everything the Susan G. Komen® Foundation has accomplished so far. In fact, breast cancer mortality decreased by 39 percent from 1989-2015 in the U.S. This is due, in part, to the investment and research from the Susan G. Komen Foundation.
On any given day, Susan G. Komen® provides 809 breast cancer screenings, 429 patient services and 118 diagnostic tests in underserved communities.
Although I have a trip planned this year and cannot race, I will still support the cause with a donation. If you can't race, donate to the cause. You'll see donate buttons on your cities race page. Every single dollar donated is one more step closer to finding a cure. Learn about what you can do here.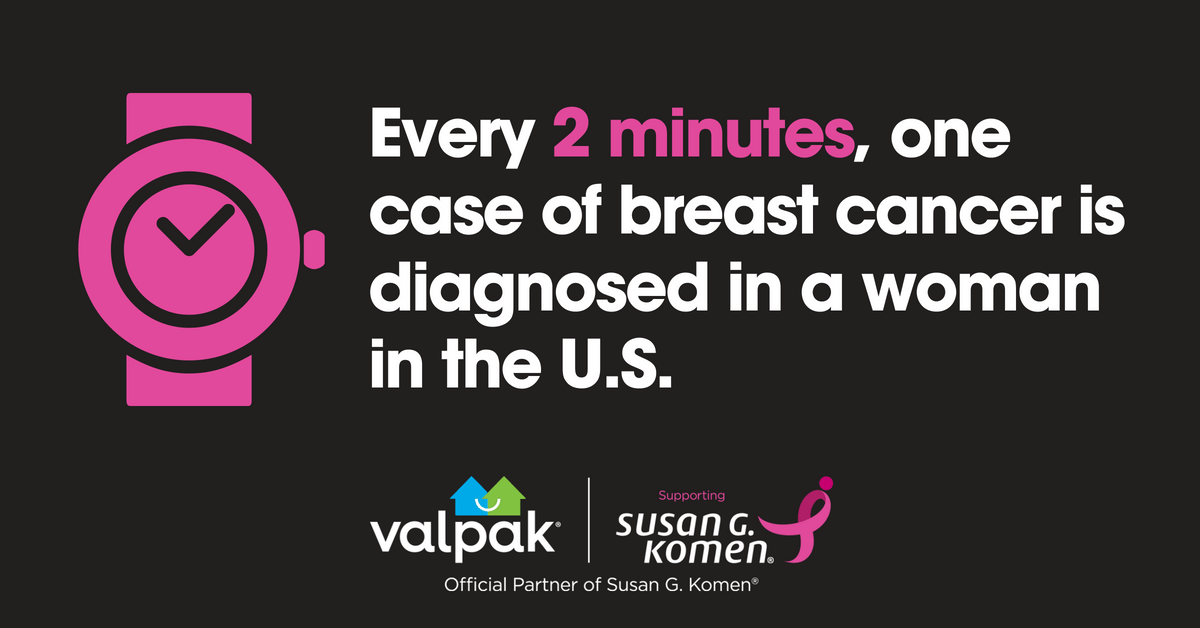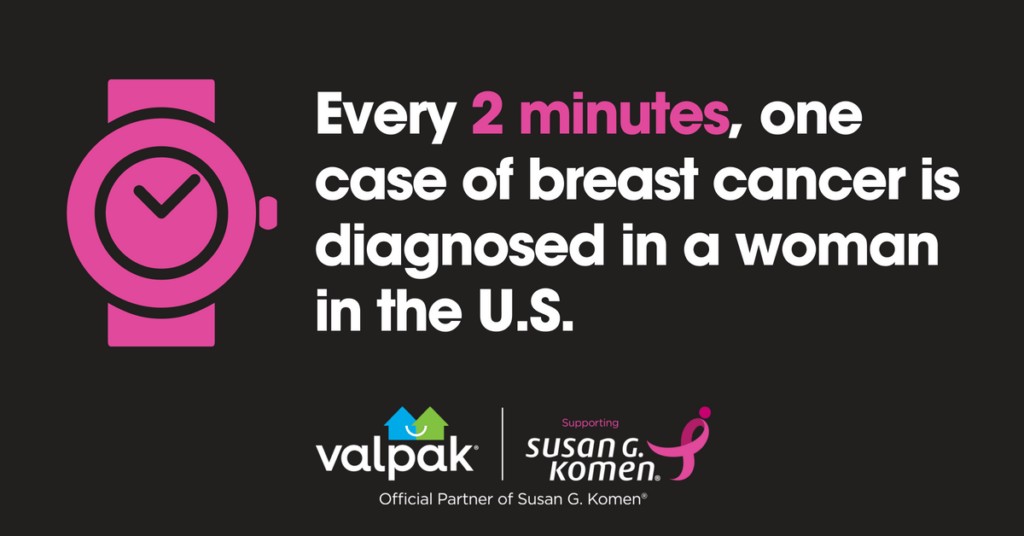 My Personal Connection to Breast Cancer
When I was a young girl, I remember overhearing the whispers that my grandmother had breast cancer. It seemed like it was a big family secret that no one spoke openly about. Later, I also learned that two of her daughters, (my aunts) also battled breast cancer.
Back then, there was a huge stigma about the disease. It was almost as though it was shameful to admit you had it. No one talked about their breasts. How ridiculous that seems to me now.
It was not until I was much older when I realized other females, even at a young age, could be affected by breast cancer due to family history and that we should discuss our breast health with our doctors.
This Is Why I Join The Race
In my mother and grandmother's era, there were no fundraisers or pink ribbons to raise money and awareness. That is one family tradition I won't be continuing. Battling the disease takes all of us. There is no time for stigmas and outdated thinking.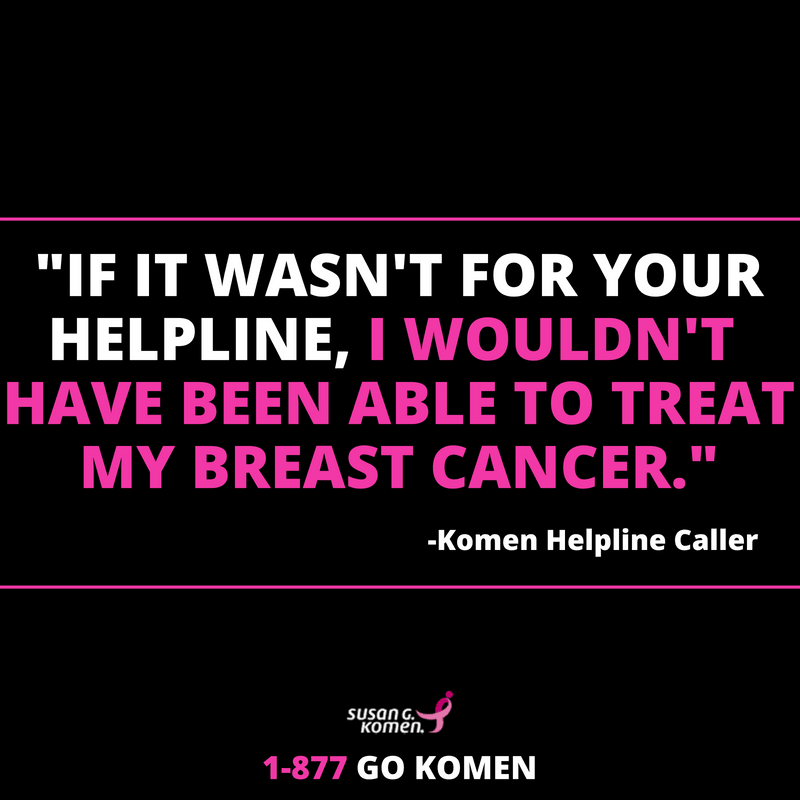 Early Detection & Education Are So Important
Women are more likely to have a positive outcome if they catch breast cancer early. Please, do self-checks. Get to know your body. Go to the doctor as soon as you think something is off, or different. And when you reach 40, or when your doctor recommends it, start getting regular mammograms.
What is Your Connection to Breast Cancer?
Who will you race for? What is your personal connection to breast cancer? Share your story with me. And please, spread awareness about breast cancer research and early detection, it can save someone's life.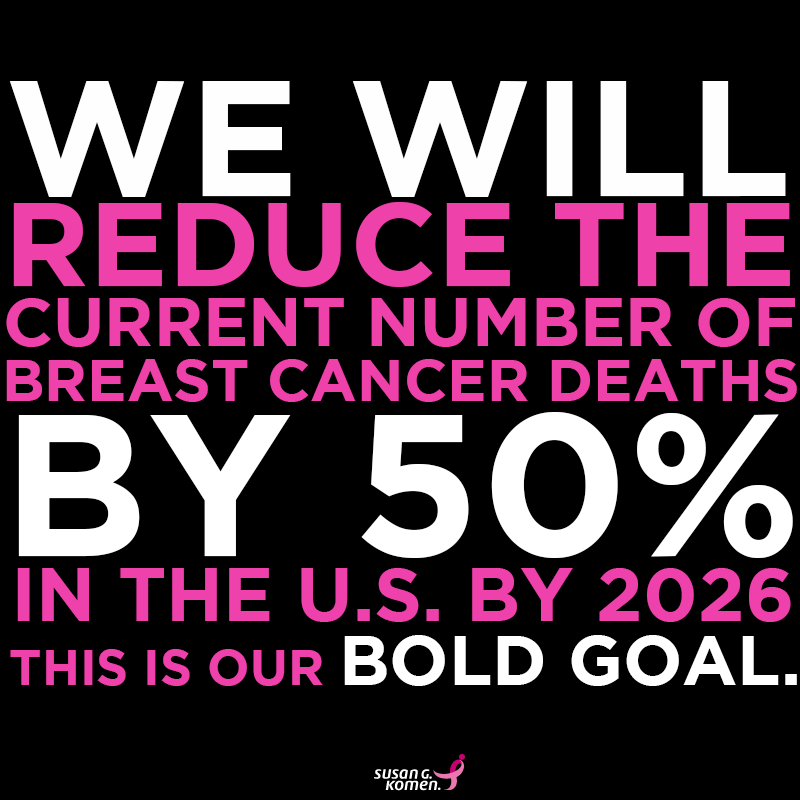 Valpak Supports Susan G. Komen! Register Now – Race for the Cure!
This year, Valpak has joined the community of bold companies that share in the vision of Susan G. Komen for a world without breast cancer. To amplify awareness around this common vision, Valpak will turn its Blue Envelope pink this October during Breast Cancer Awareness Month while also working to raise local awareness within the communities that they serve and funds in support of the fight to end breast cancer.