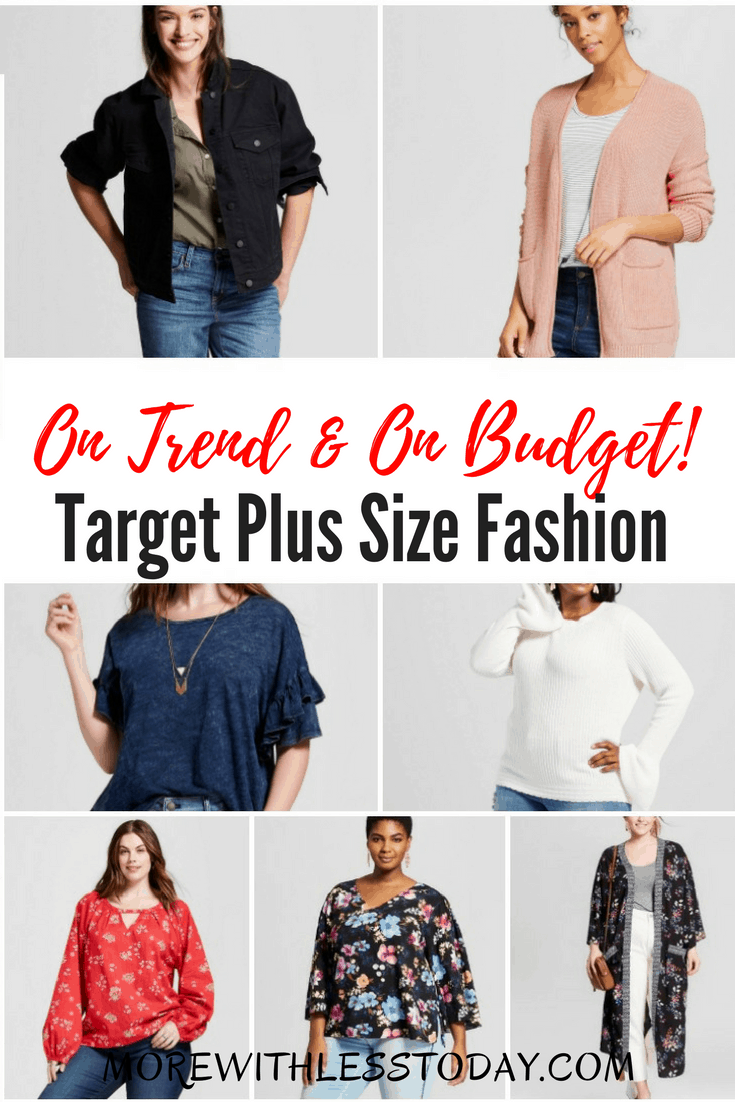 If you are looking for on trend and on budget plus size fashion, you are going to love these new options from Target. They are stylish and fun! Look good and feel great with these awesome outfits and stay on budget!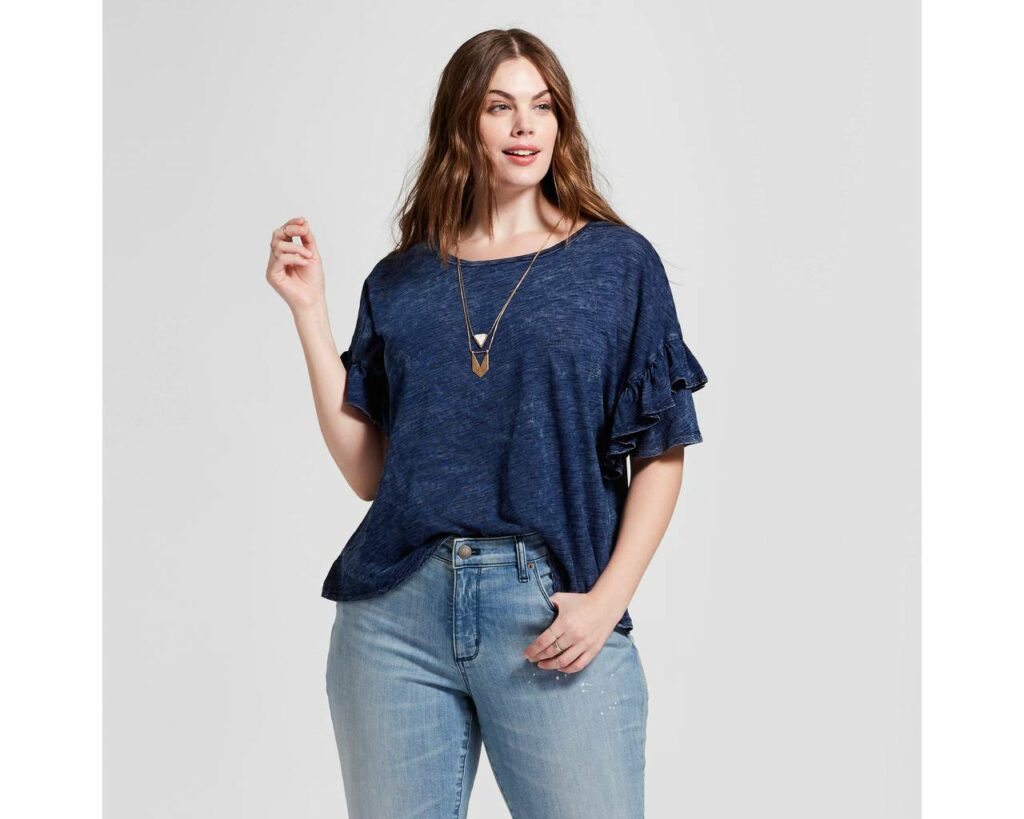 You are going to love this comfy yet fashionable T-shirt.  It's a laid-back tee with softly shaped ruffles at the sleeves complements your feminine style, while the relaxed silhouette helps keep you comfy anywhere you go. This tee will take you from work to the weekend in style.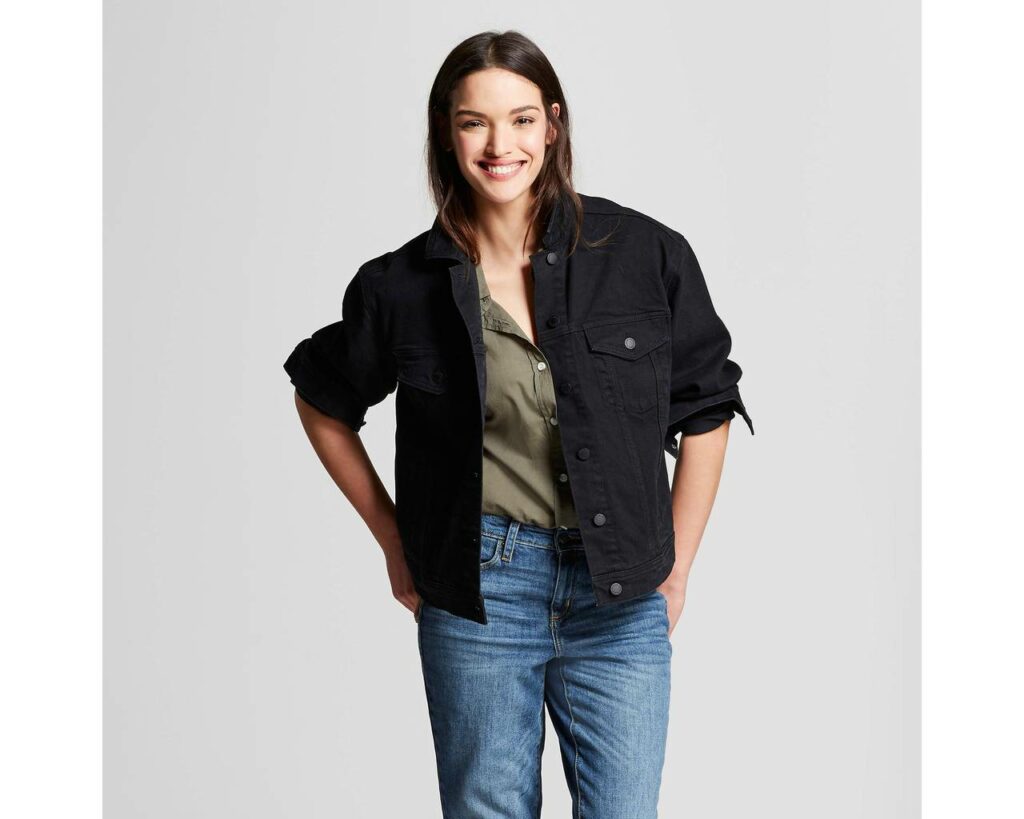 This is one of my personal favorites. This relaxed denim jacket makes a go-to layering piece whether you're going casual in jeans and a T-shirt or you're dressing things up with a sweater and a skirt.  Many of my favorite dresses are sleeveless so I just pair them with a jean jacket to feel more comfortable.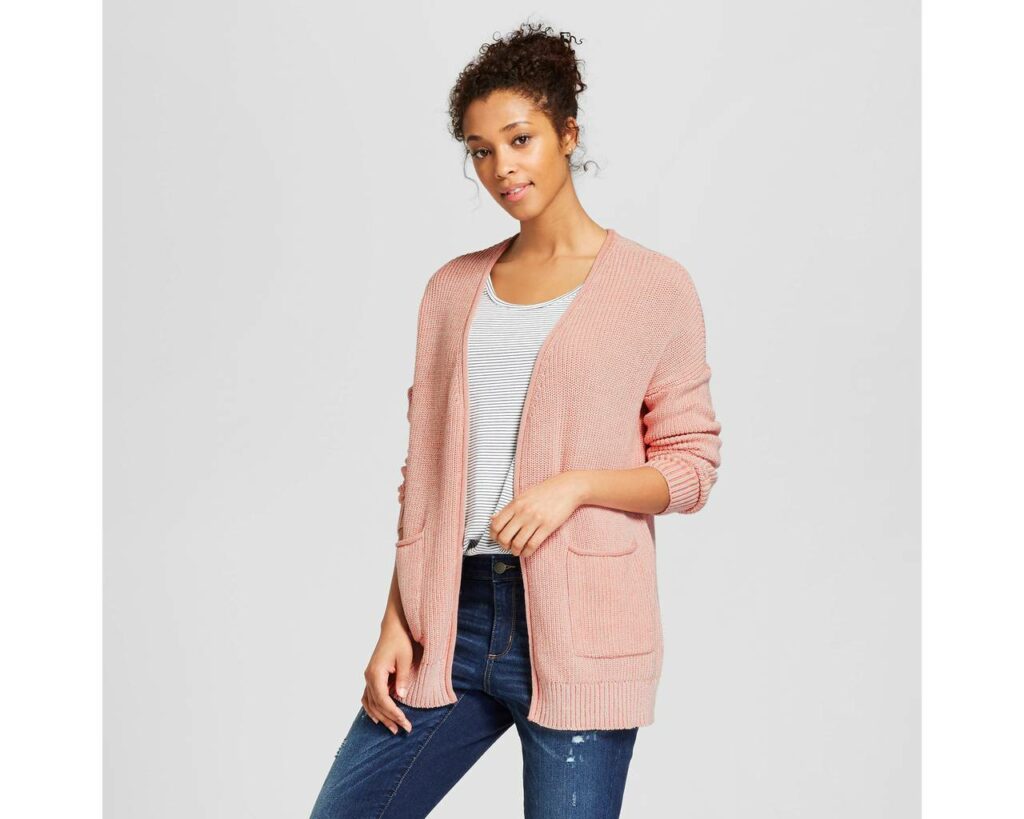 Cardigans are one of my go-to wardrobe items. They are perfect for every season, even cool summer nights in most places. This knit slouchy cardigan comes in four fun colors and you may want all of them!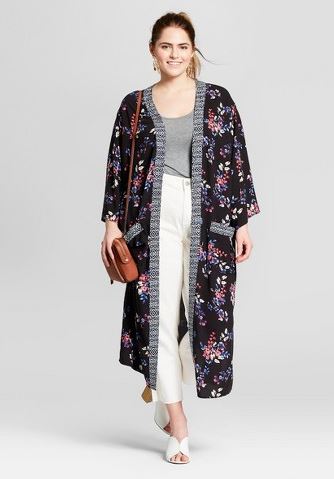 Relax in style with this kimono. It's comfortable enough for an evening at home, stylish enough for out and about town. Throw it on over a pair of jeans and you will be turning heads.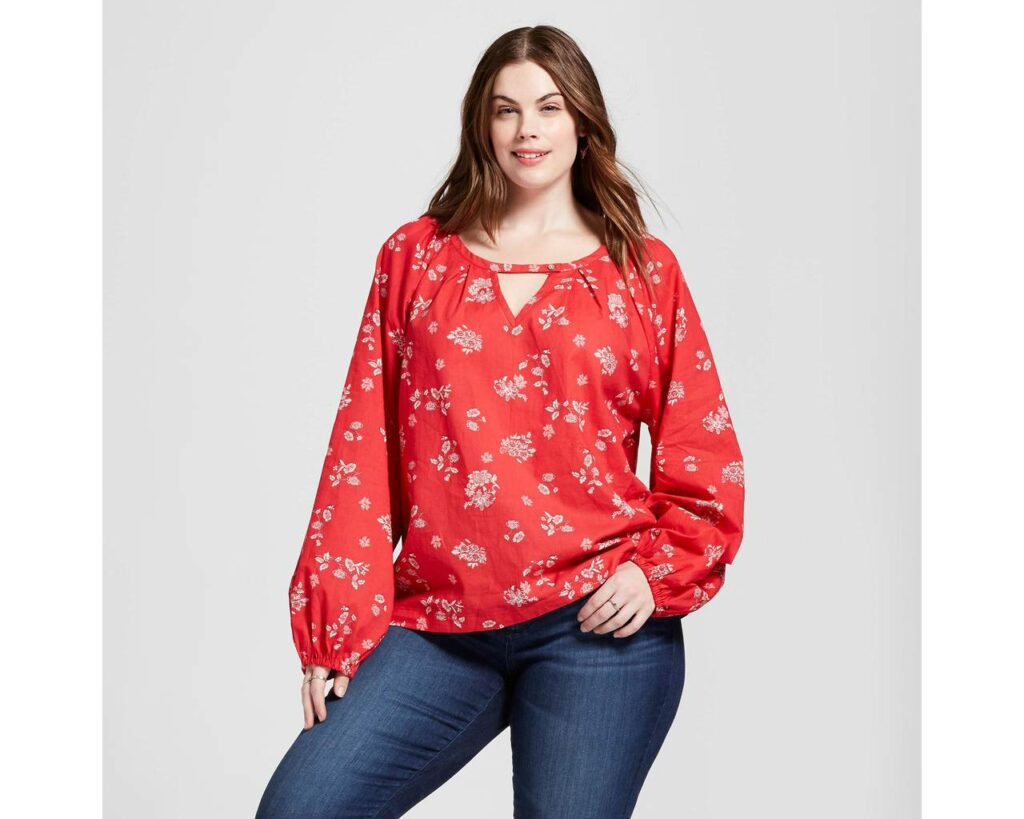 Need a splash of bright color to add some pizazz to wardrobe? This flowy red blouse dresses things up with a keyhole cutout at the neckline, a sweet floral print, and billowy sleeves. It is very versatile and works with jeans, skirts or capris.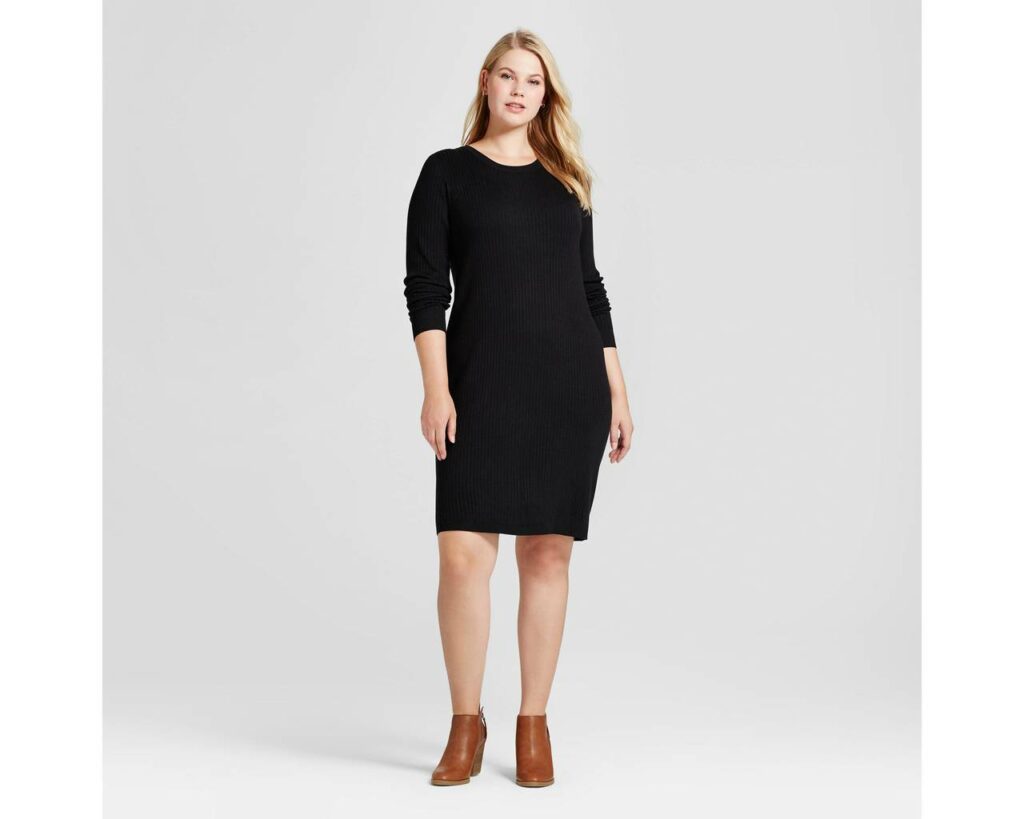 A nice warm twist on the classic black dress. The simplicity of this long-sleeve sweater dress lends itself to multiple styling options—keep it casual with flats and a denim jacket, or slip into booties and dangly earrings for a spruced-up look. You can easily take this outfit into colder weather with tights. It is a great dress to pack for a trip because you can dress it up or down.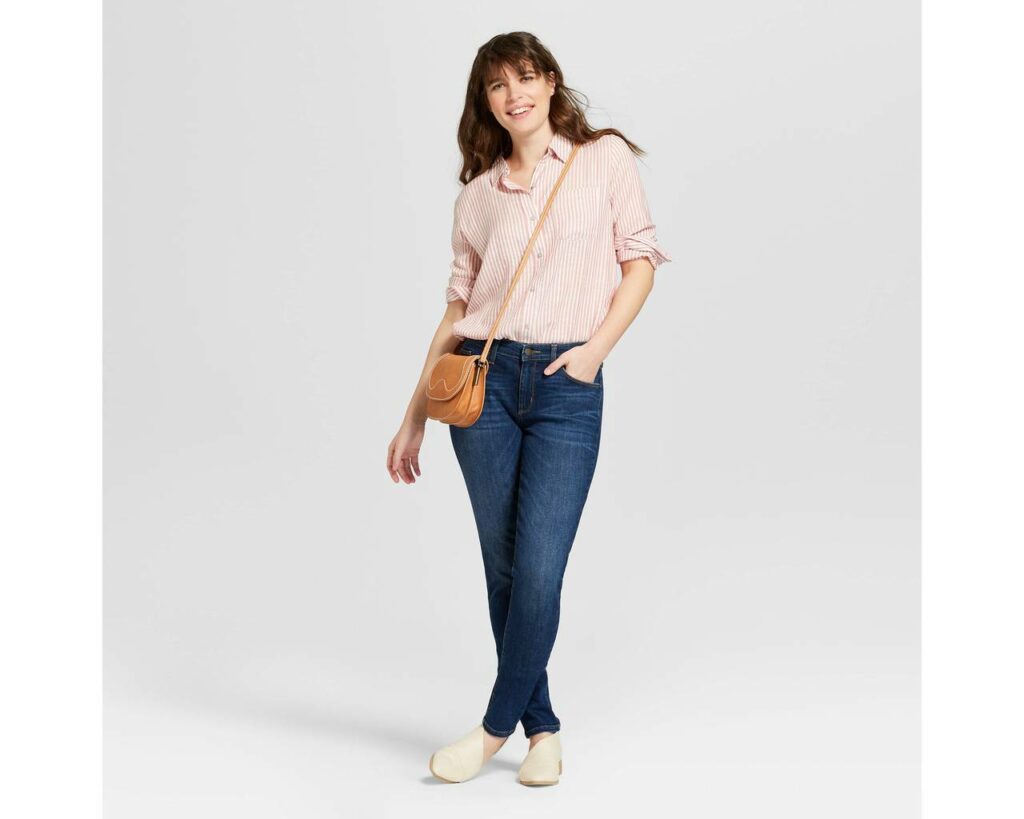 These jeans are the going to go great with all the sweaters and shirts above. Made with every body in mind, these curvy-fit jeans have more room in the hip and thigh while still offering the slim leg, creating a look made to fit you. These jeans will be a wardrobe staple.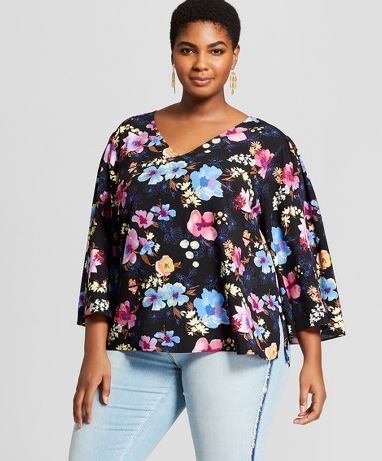 I am loving the floral looks that are so in right now. They are so feminine!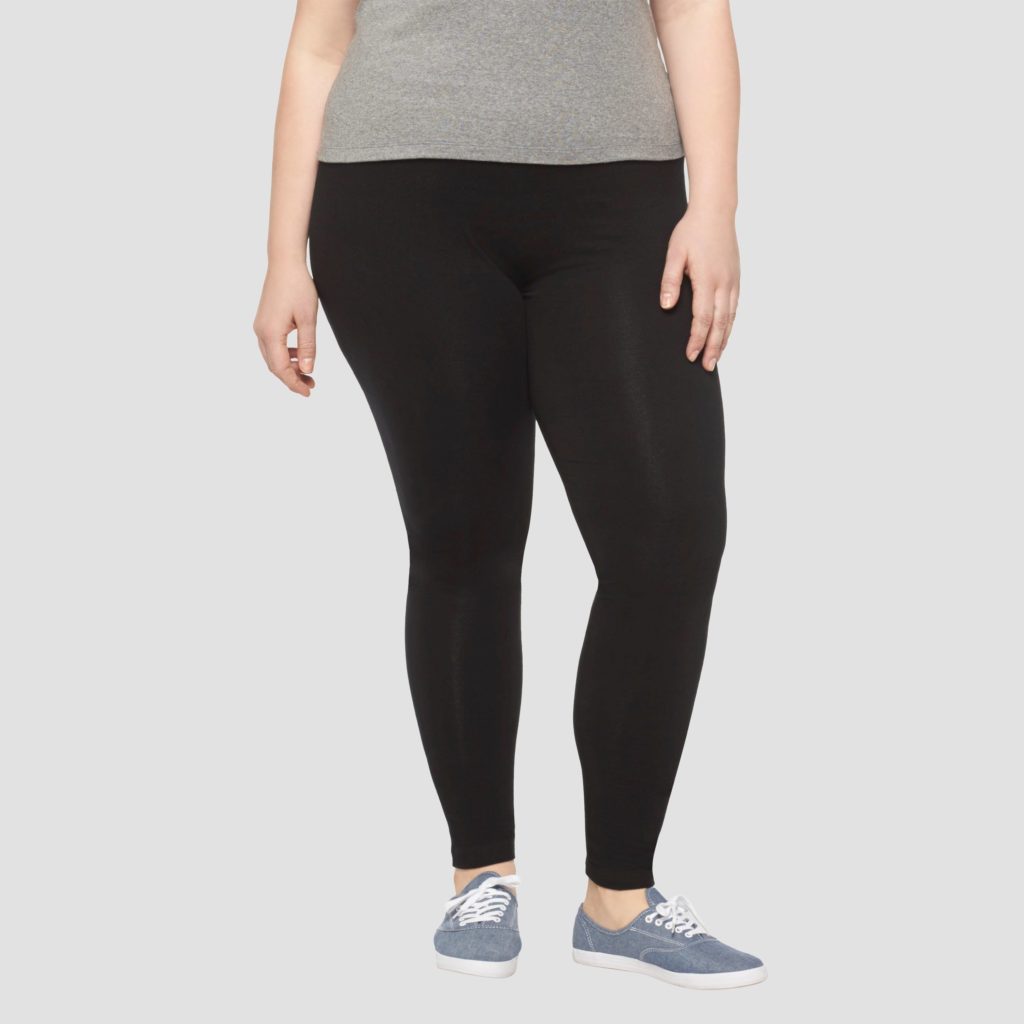 I live in my leggings when I am at home. These performance ankle-length leggings sport a nonbinding waistband that creates a smooth, flattering silhouette ready for workouts or play. Pair them with a new tee and jean jacket.
See more plus size fashion from Target New Arrivals!
Universal Thread Plus Size Collection
A New Day Plus Size Collection
Who-What-Wear Plus Size Collection
Ava & Viv Plus Size Collection
Click on the picture to PIN and save for later!