I participated in the Texas de Brazil Campaign on behalf of Wendy's Bloggers. My guests and I received complimentary meals to facilitate this post, but the opinions, creative content, and photographs are my own.
Now that we are empty-nesters, my husband and I are committed to going out on a date at least once a month. Life gets busy, even in this new phase of life, but going out together for a special dinner has been a great way for us to reconnect as a couple.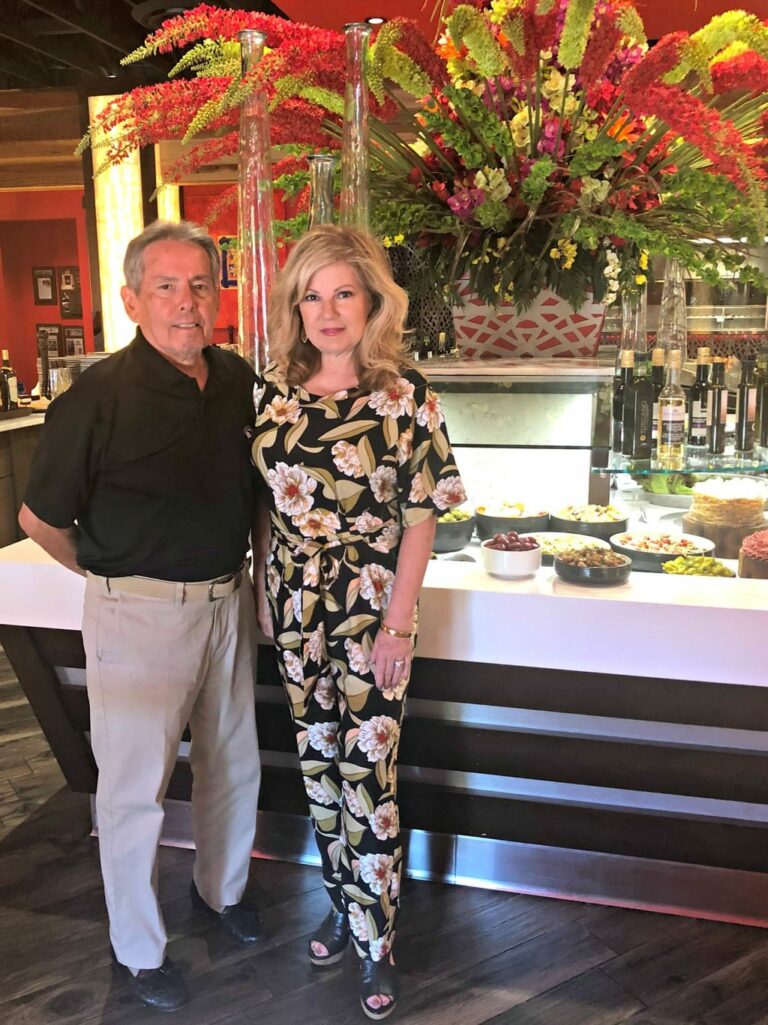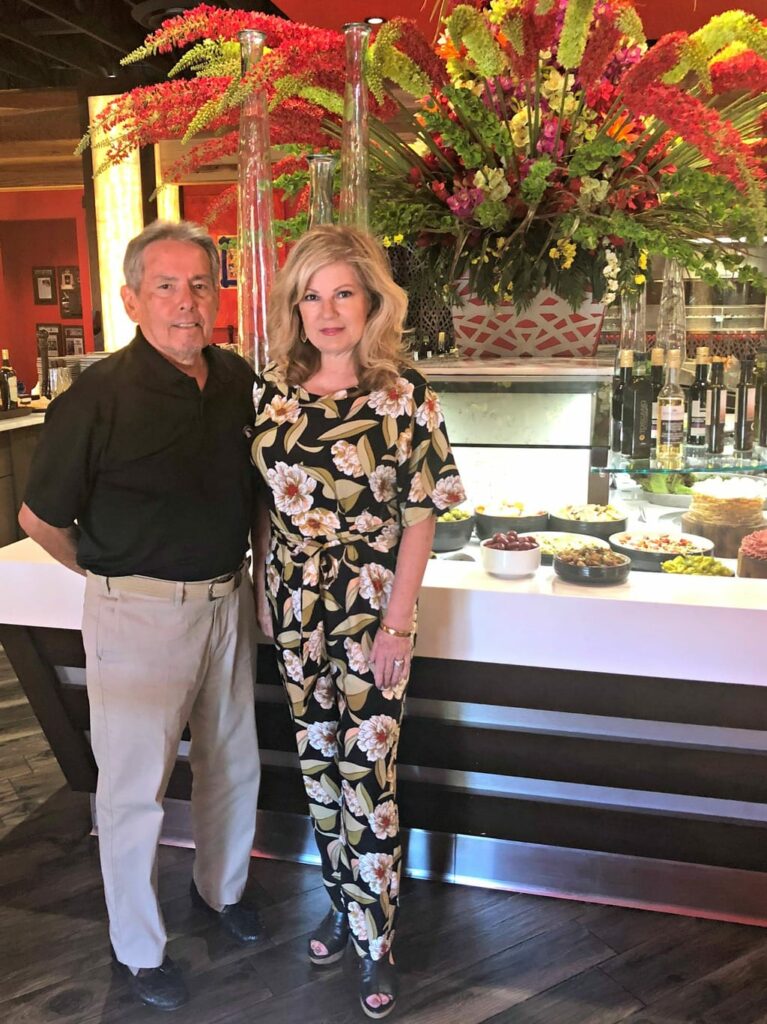 A few weeks ago, we celebrated our anniversary by dining at Texas de Brazil in our local restaurant in Irvine, CA.
If you are not familiar with Texas de Brazil, they are a family-owned restaurant group with nearly 60 restaurants worldwide and are now the largest Brazilian-American steakhouse in the world. The word is getting out about this unique dining experience.
Texas de Brazil is a Brazilian steakhouse with a fixed price menu that includes a continuous dining service for their meats, the most beautiful salad area I have ever seen and side items. For one fixed price, you can have as many servings as you'd like.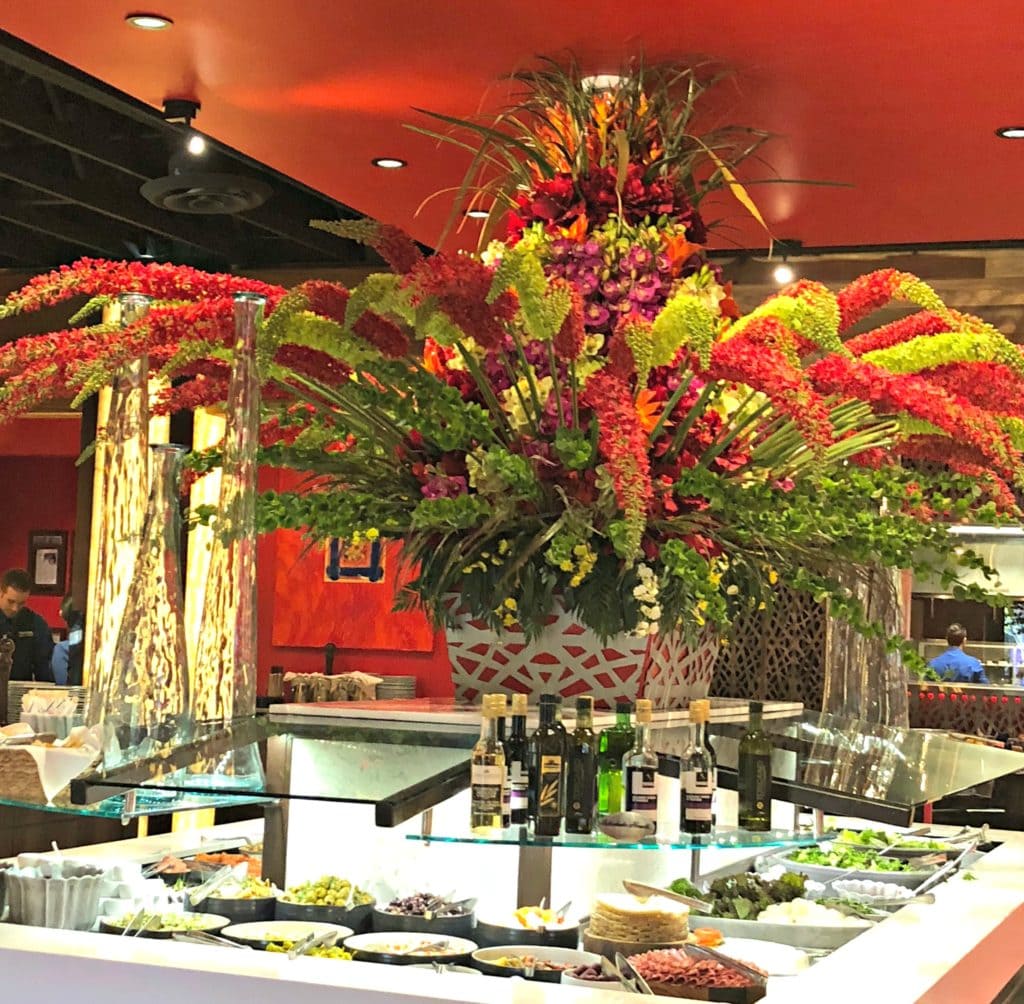 As soon as we entered and saw the beautiful centerpiece and the gorgeous lighting, I knew we were in for the special evening that I was hoping for.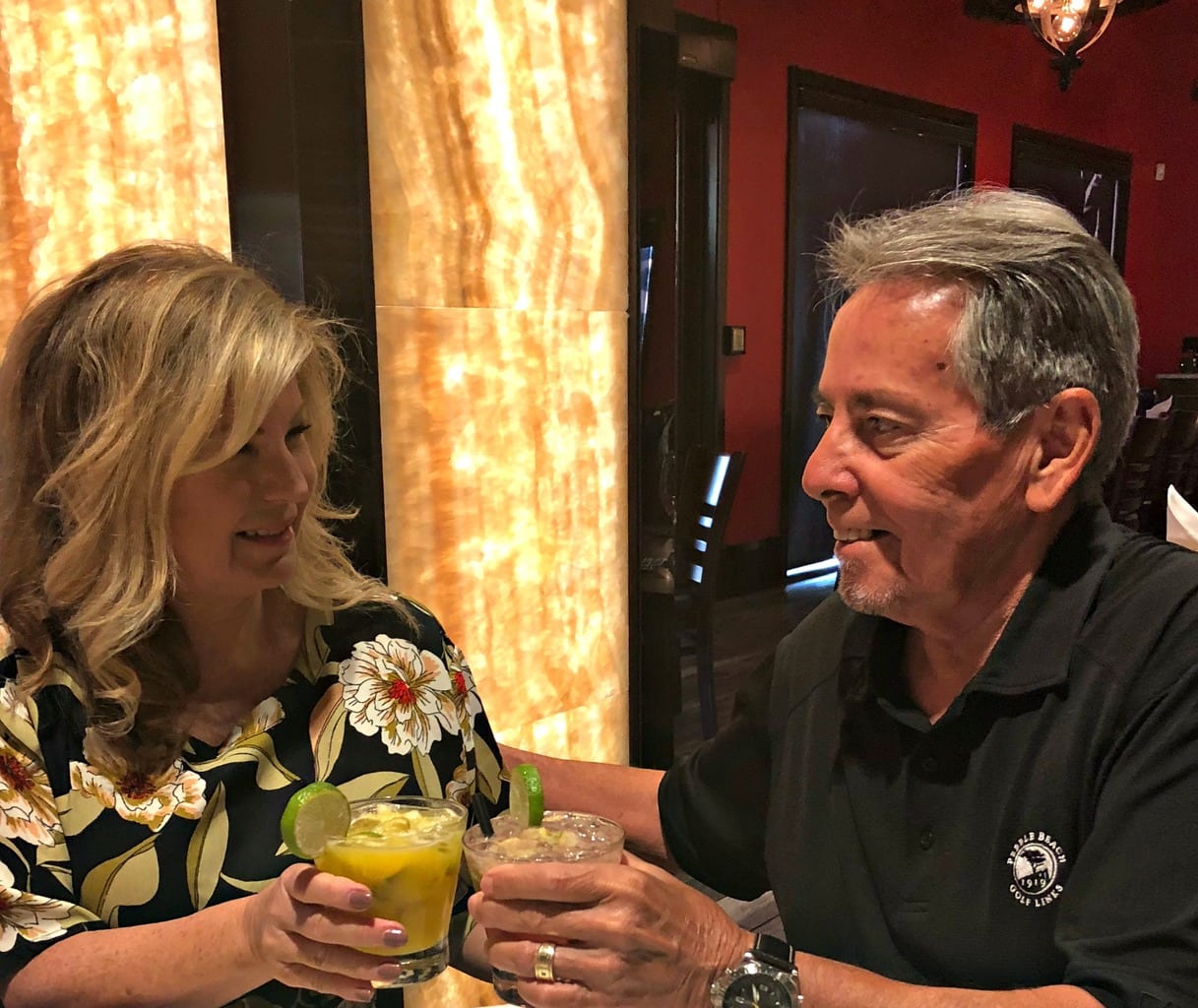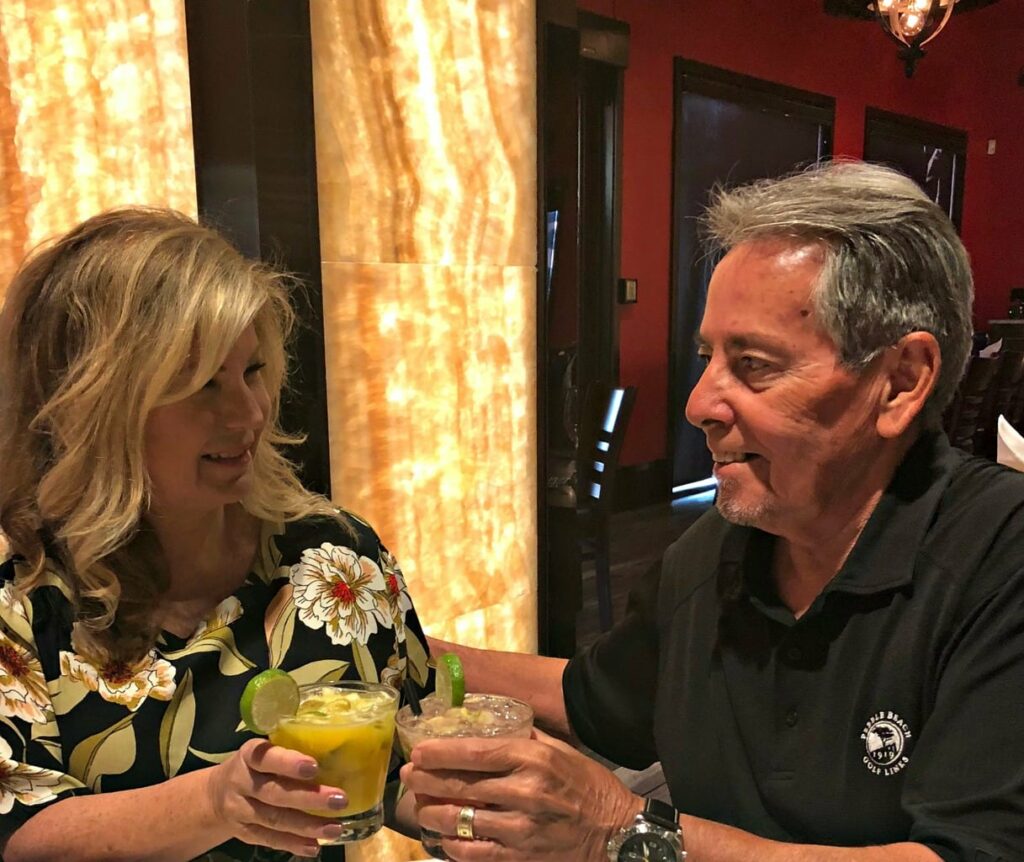 We started with their signature Brazilian cocktail called the Caipirinha which I highly recommend. It is made with Cachacca, which is made from sugar cane juice, muddled limes, and sugar. They offered several fruit infused varieties. I had the mango and hubby had the pomegranate flavor. We toasted to many more years together.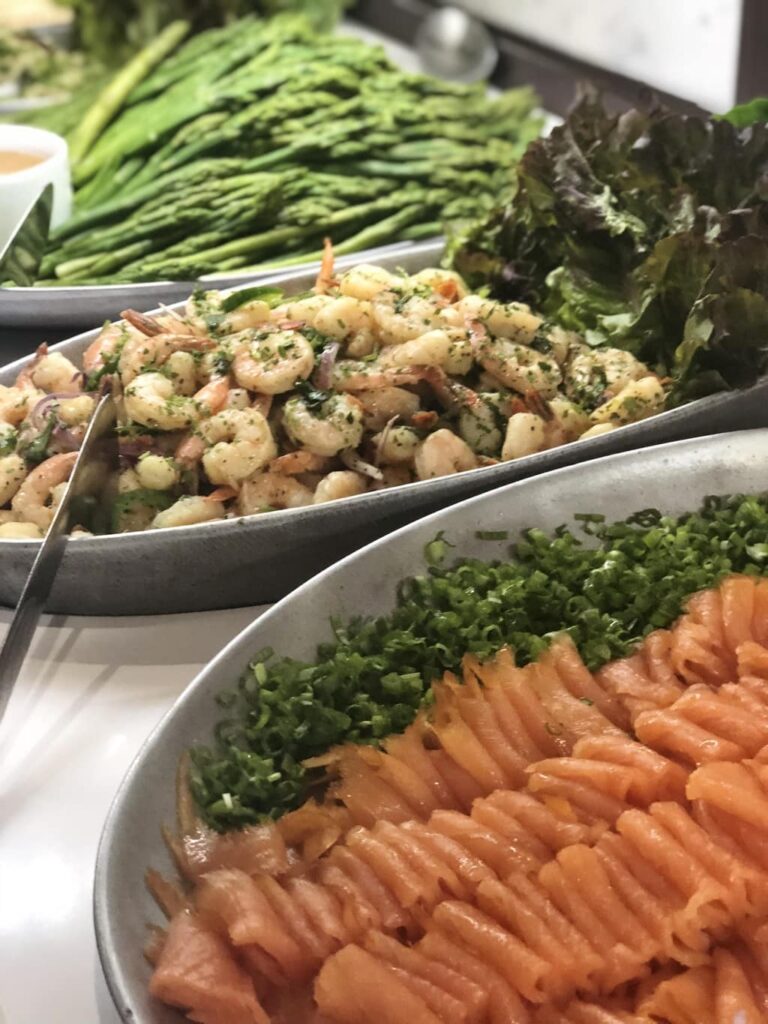 Next, we sampled their amazing 50-item gourmet salad area featuring choices such as roasted vegetables, imported cheeses, cold meats, sushi, side dishes, and soups. You have to be disciplined not to fill up here before your main meal!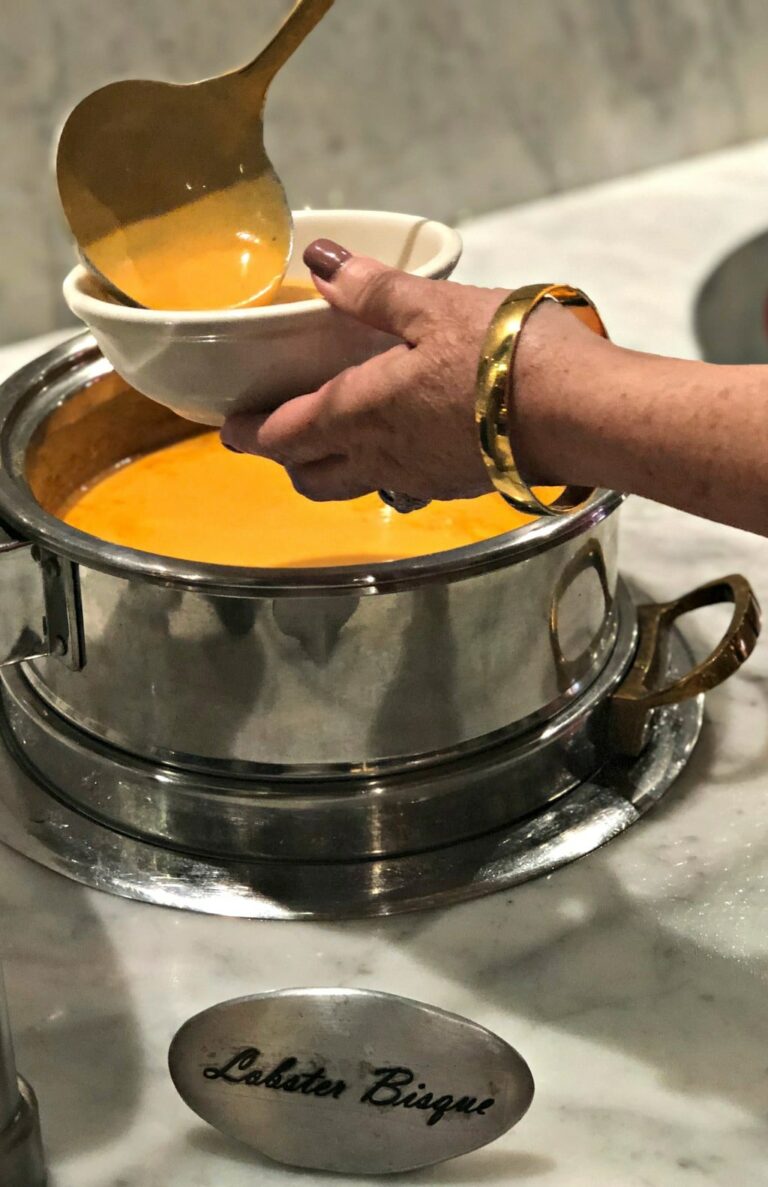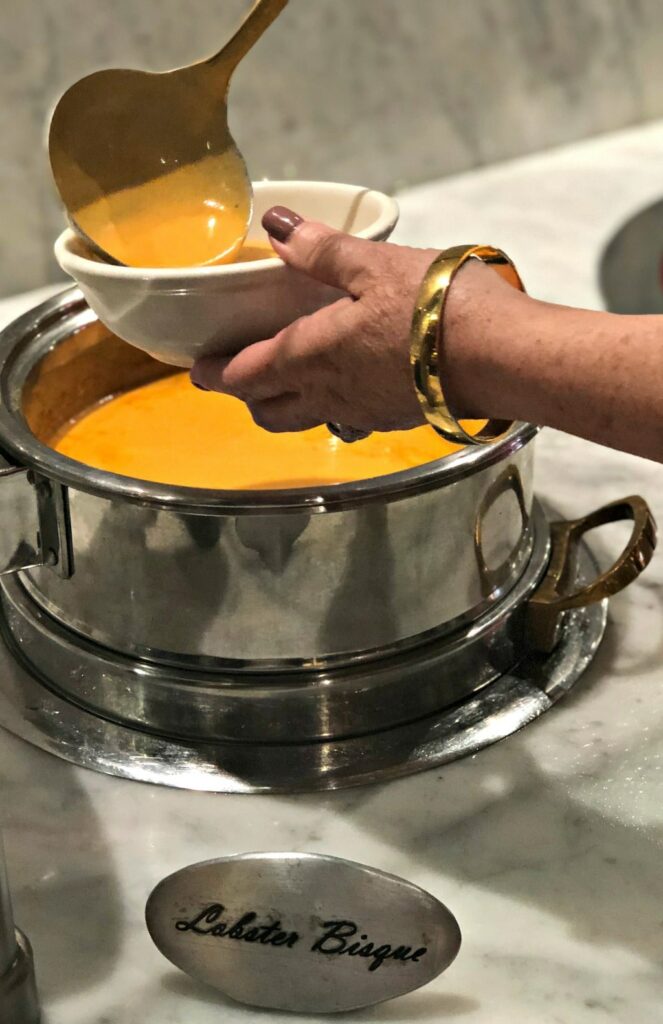 We sampled several delicious items including a Goat Cheese Terrine, Pineapple Carpaccio and a Lobster bisque that I am still thinking about… it was so good.
I got to take a peek inside their kitchen……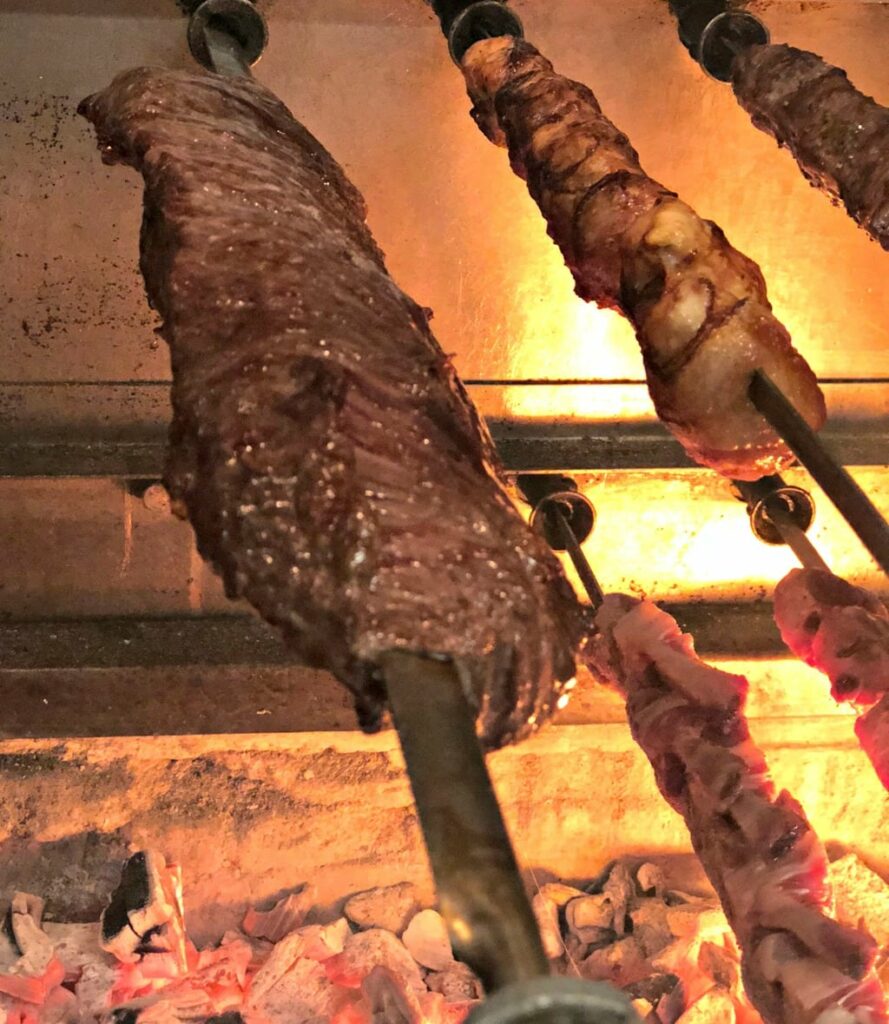 The grilling technique is called Churrasco. It is grilling the Brazilian way on a skewer over an open flame. They have it down to a science as I watched them quickly move the skewers up and down on the grill.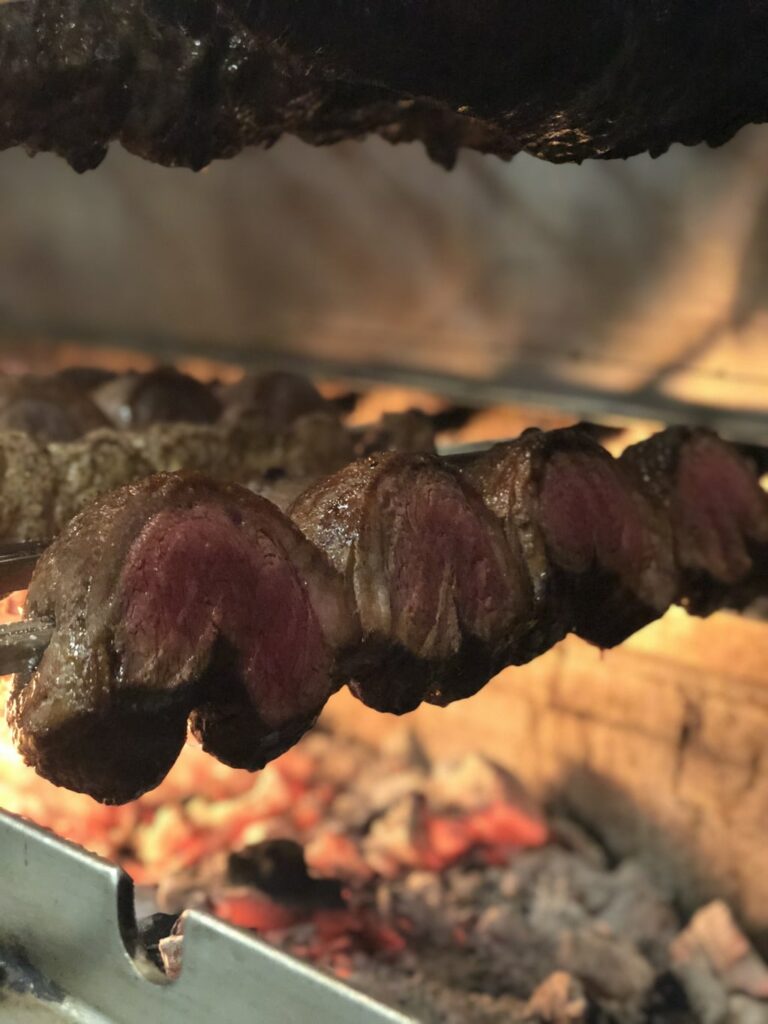 When you are seated, your attentive server will also tempt you with a soft and buttery Brazilian Cheese Bread, fried bananas to cleanse your palate in between courses, and some very tasty garlic mashed potatoes. You will also get in-house dressings for your meat including Mint Sauce for your lamb and a Brazilian Chimichurri sauce that goes great with all of the meat I enjoyed.
At each place setting is a two-sided coaster with a green side and a red side. When you are ready, turn over your coaster with the green side up to let your server (your gaucho) know that you are ready to begin tasting the meat. Texas de Brazil features 15 different cuts of meat.
Texas de Brazil features 15 different cuts of meat:
Filet Mignon & Filet Mignon wrapped in Bacon
Braised Beef Ribs & Pork Ribs
Lamb Chops & Slow- Roasted Leg of Lamb
Brazilian Picanha & Garlic Picanha
Brazilian Sausage & Chicken Sausage
Chicken Breast wrapped in Bacon & Crispy Parmesan Drumettes
Parmesan-Crusted Pork Loin & Herb-Marinated Pork Loin
Flank Steak & Brazilian Alcatra
How do you decide? You don't have to! You can try as many as you would like. Once you turn your coaster to green, large skewers of freshly grilled meats start arriving.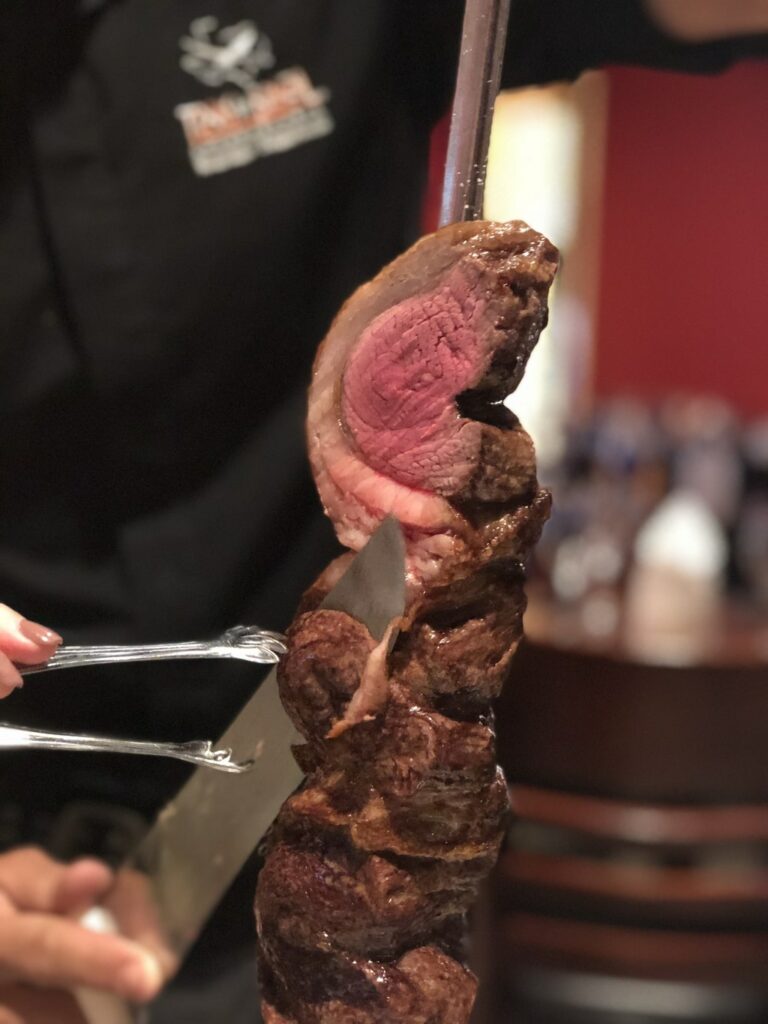 Just let your gaucho know if you want a small taste….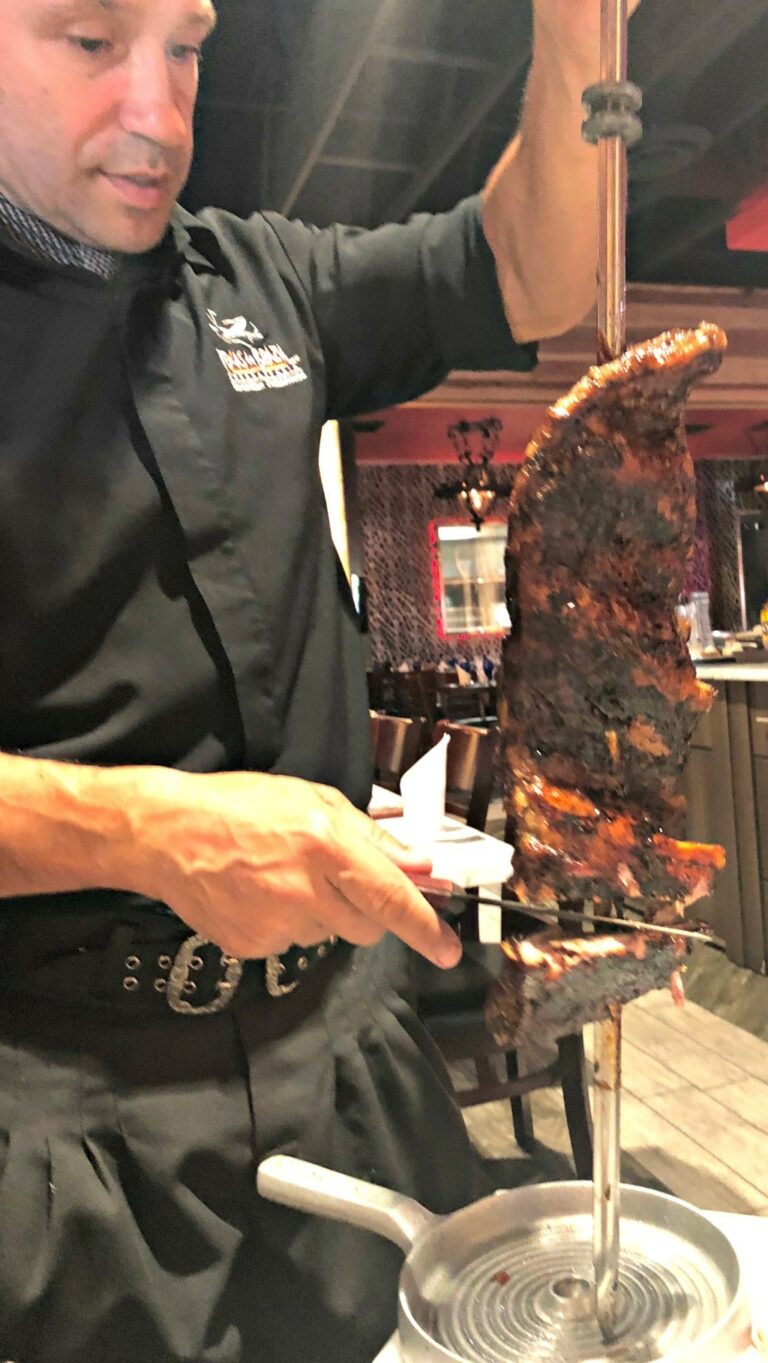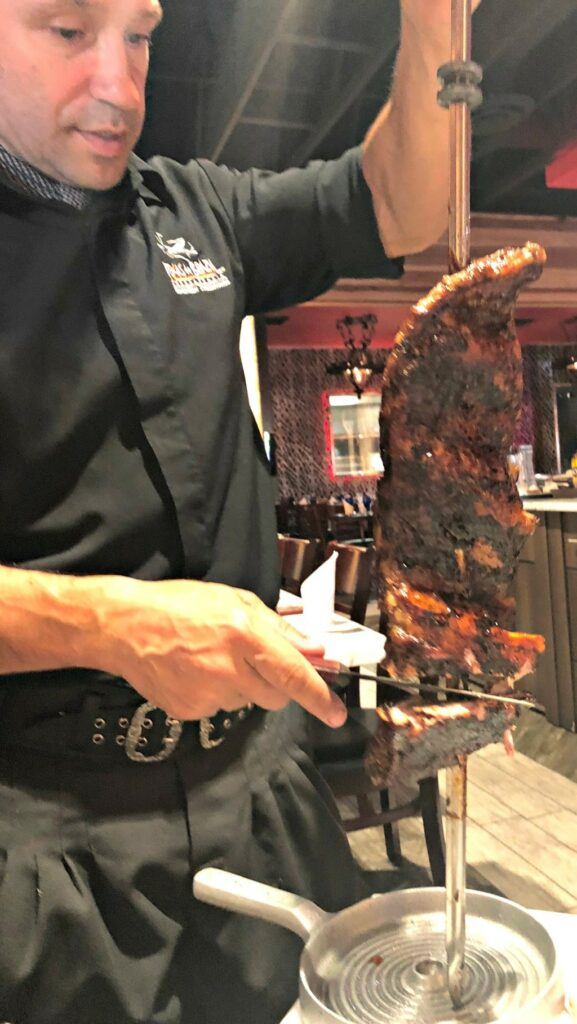 or let him cut you a regular portion. Remember, they will come back around and you can always ask for more!
I'm so glad we made room for dessert because their selection was amazing!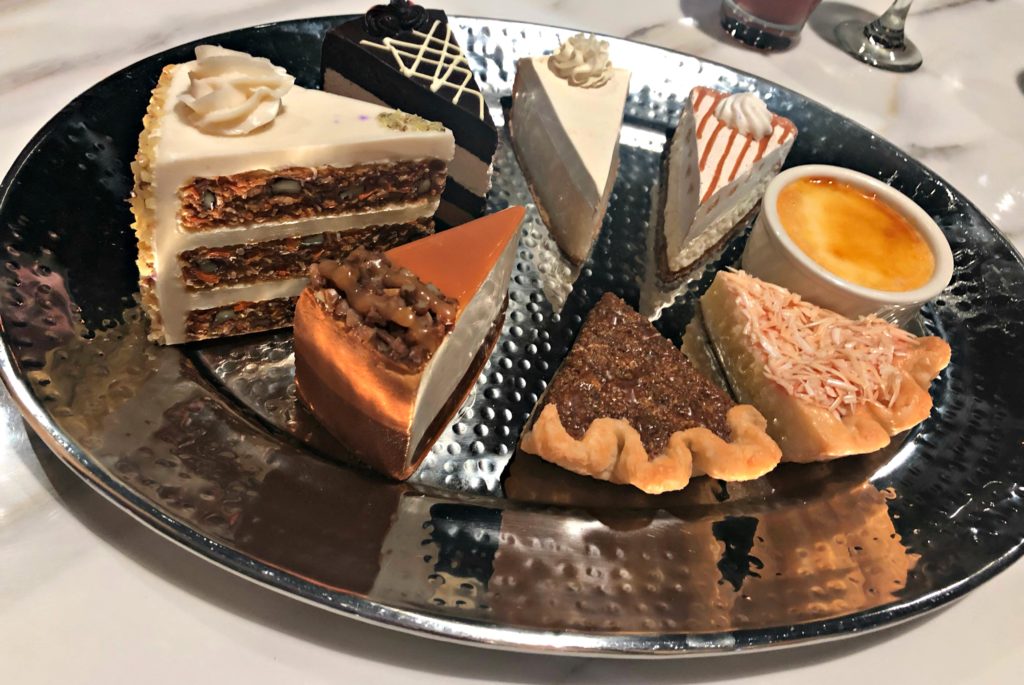 Choose from a Brazilian Cheesecake, Chocolate Mousse Cake, Pecan Pie, Carrot Cake, Bananas Foster Pie and more.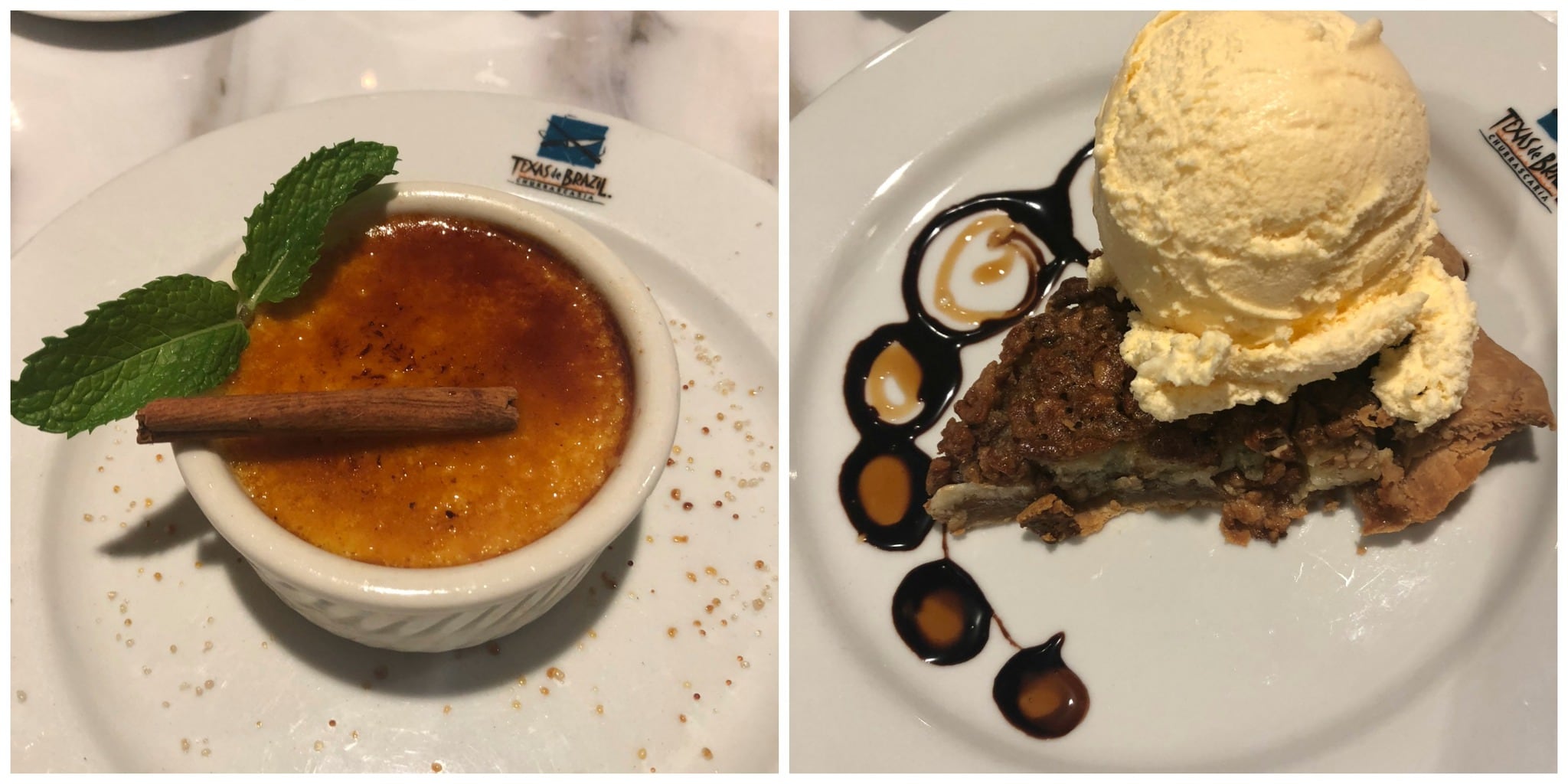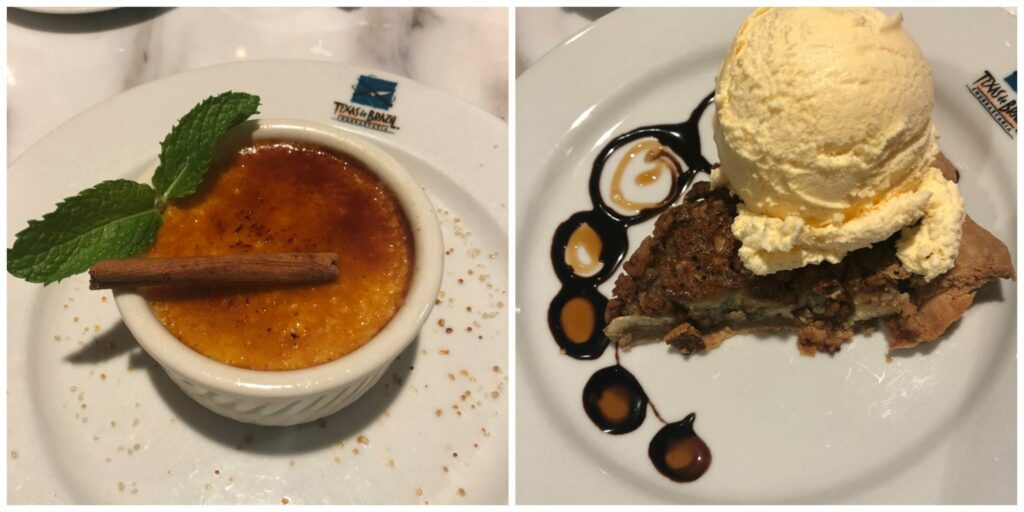 I went with one of my favorites, Crème Brûlée and also tasted my husband's Pecan Pie à la Mode and every bite was so delicious.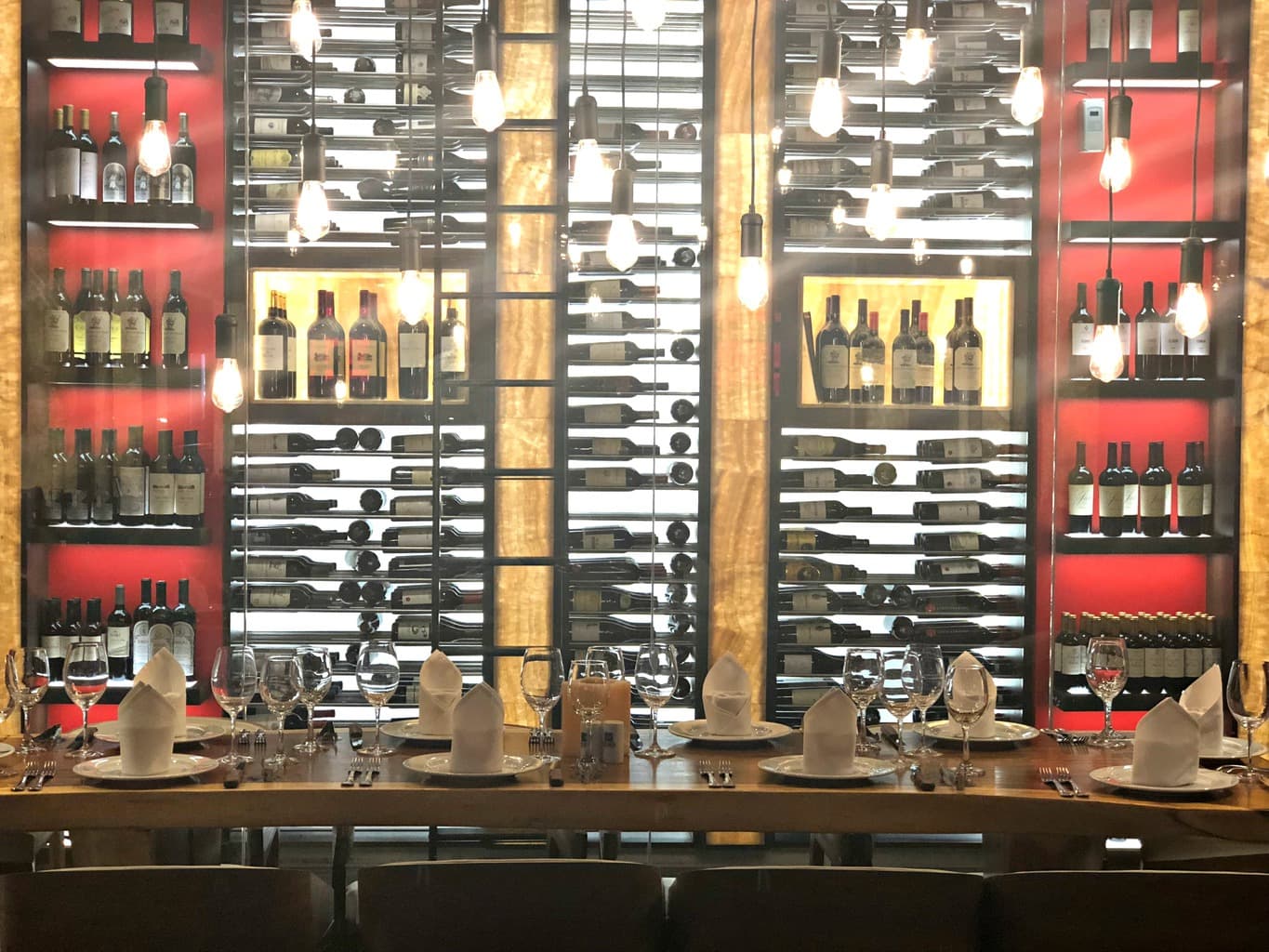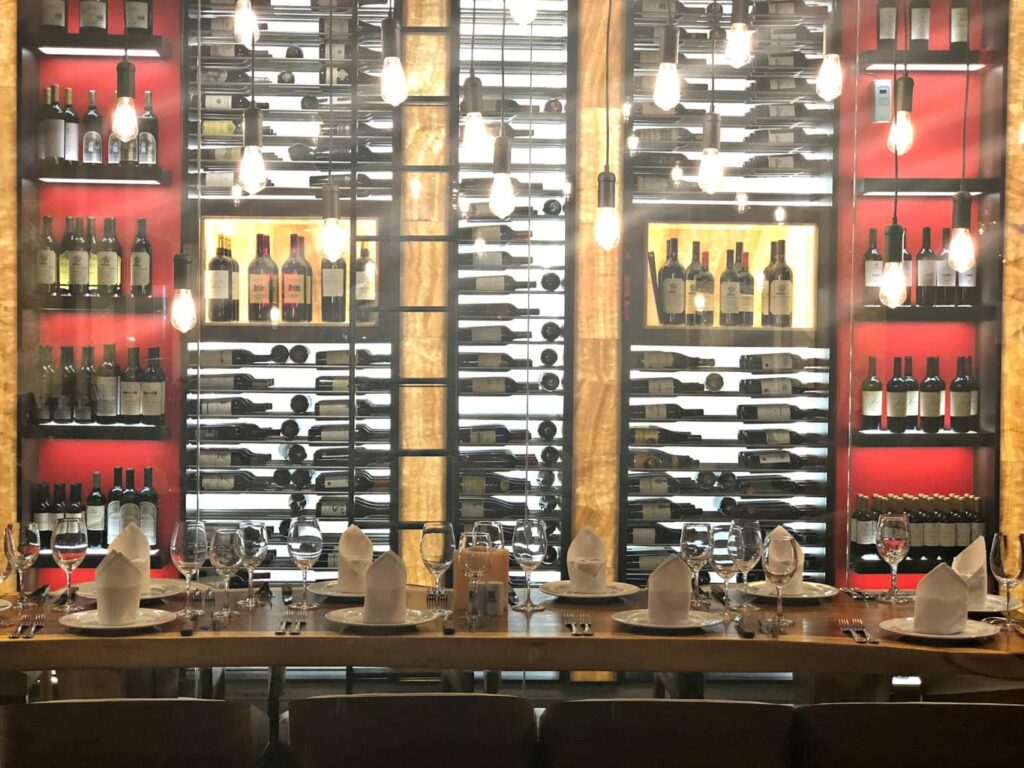 If you want to have a special dining experience to celebrate an anniversary or if you just want to enjoy a special meal with spectacular service, you need to try Texas de Brazil.
If you're able to partake in the festivities this month, be sure to book your table now!
Visit texasdebrazil.com to find the location nearest you. Share your experience @TexasdeBrazil and use hashtag #TdBToasts20. Follow Texas de Brazil on Facebook, Twitter, and Instagram. For my Southern California readers, use the hashtag for the Irvine, CA location, #TdbToasts20Irv.
This sponsored post is brought to you by Texas de Brazil and coordinated by Wendy's Bloggers.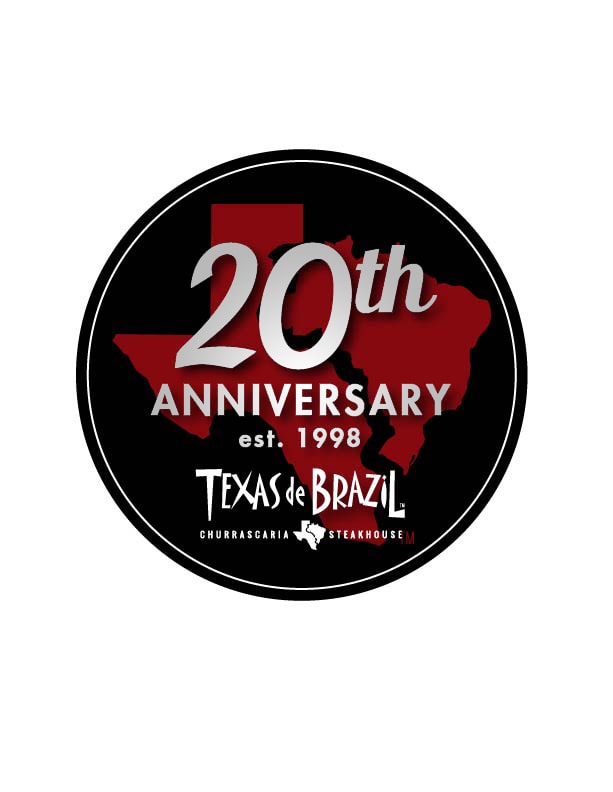 Sharing is caring!