Today's HOT deal is this comfy and roomy long-sleeved Boyfriend Tee for only $10.95 which includes the shipping! The regular price is $24.95. Use promo code JOANNA to see the price drop in your cart! It comes in 15 different color choices. It would be fun in your team colors and would make a great gift. We use affiliate links which means we may earn a small referral commission at no cost to you if you shop using our links.
It is so soft and comfy. You can tie it at the waist or wear it long. This cozy and soft T-shirt is going to be my "uniform." I can put it on in the morning and work at home in comfort and then run my errands without having to change clothes. Just add jeans or leggings and you and good to go!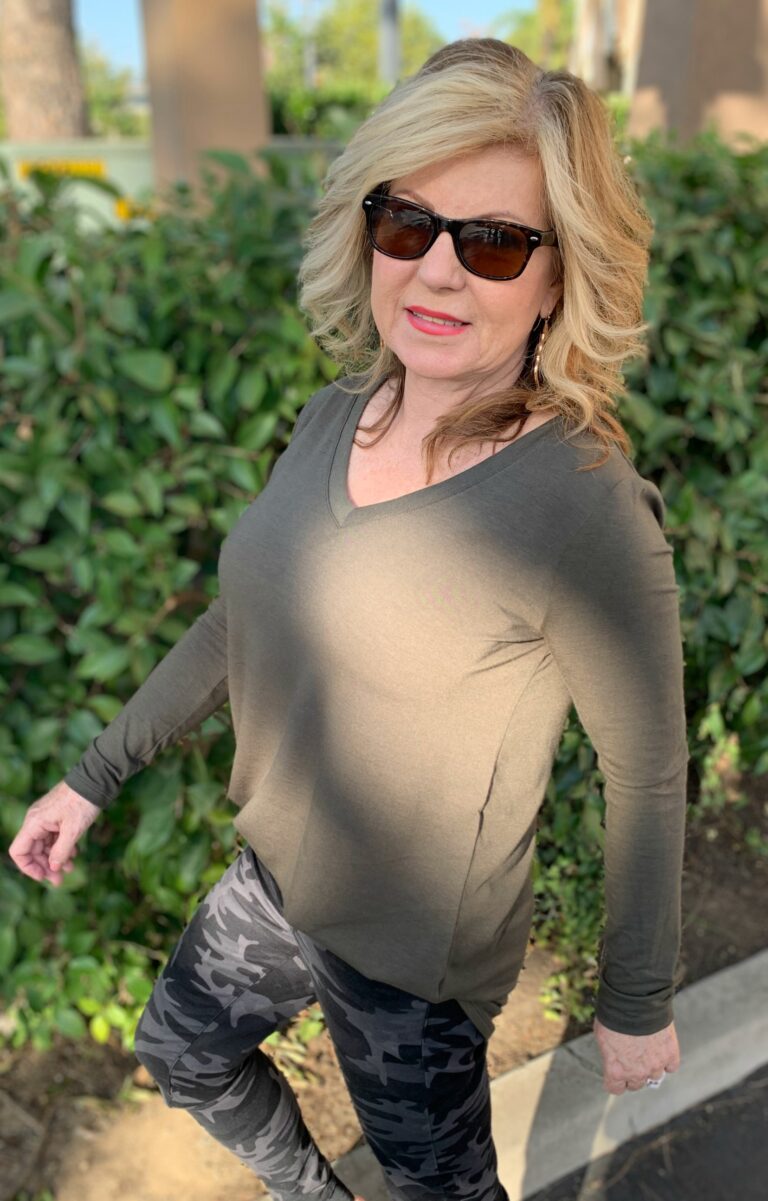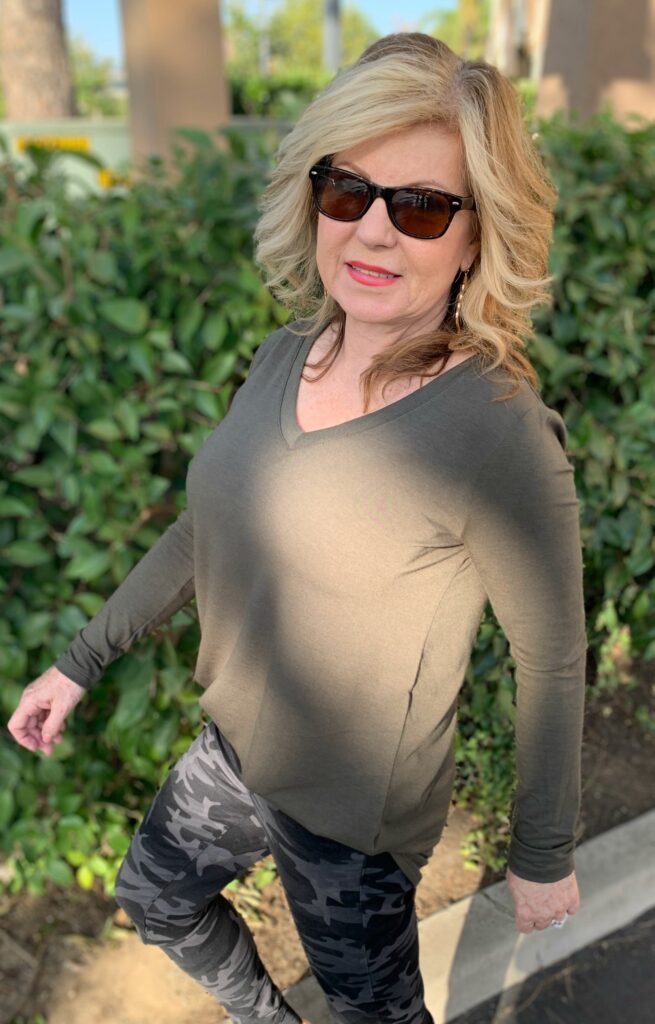 I love the length because it is perfect to cover your backside when worn with leggings. I am wearing a medium and it fits true to size. I am short but broad across the chest and it is not clingy. It drapes softly in front so it hides what you want to hide.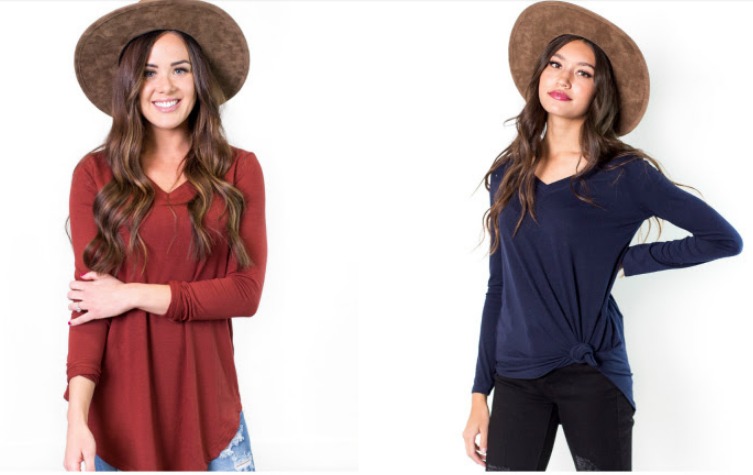 Wear it tucked, untucked, tied or half-tucked! I can tell you they hold up so well after washing and are not prone to wrinkling.
Here are the beautiful color options:(mine is olive)
The ones on the left are for sizes small to medium. The ones on the right are the plus-size options.

Hurry on this one- the most popular colors sold out fast last time.
Joanna Perfect Boyfriend Tee
Reg. Price- $24.95
Sale Price- $10.95 & FREE SHIPPING!
Coupon Code- JOANNA
Don't forget the promo code JOANNA to see the price drop!
So many of you loved the short-sleeved one they featured in September. The long-sleeved one is just as comfy!