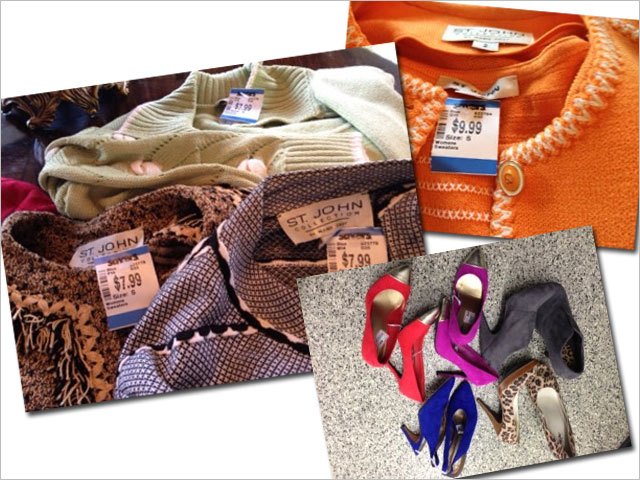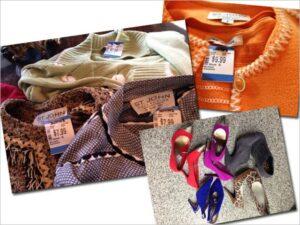 I was featured in All You Magazine today with my article about Thrift Store Treasure Hunting. I would love it if you would take a look and even give me a little Facebook love by sharing my article! Thank you! thank you! if you do this for me! Kind of a big deal in my little world!
"Writing a frugal blog and sharing tips for saving money is my passion and my hobby. I admit, there are days when I just need some retail therapy. Instead of wandering around the mall or online shopping, I get my kicks at thrift stores and consignment stores.
My current favorites: Goodwill and Savers. If you don't want to do all the digging, consignment stores have done much of the work for you but you will pay more too. I love to visit consignment stores and thrift stores when I am traveling. I use reader review sites like Yelp to guide me.
My sister sells her thrift store finds on eBay and makes a few extra dollars each month. She enjoys earning extra money and sets aside one day a month to photograph and post her items.
If you are not a thrift store shopper, perhaps showing you a few of my recent "scores" can change your mind! (See above.)
Last month, I purchased five St. John Knit twin sets at a Savers in New York while visiting my family. Each sweater set was either $7.99 or $9.99. These can retail for over $1,000. To the lady who cleaned out her closet, I thank you!
These will look fabulous with my Ferragamo shoes, which also cost $7.99! If you see me and I look like a million bucks, well I paid about $15 dollars for the outfit!
My daughter needed a new pair of shoes for a concert she was attending and between work and school, she did not have time to go shopping. I went to my local Goodwill store and sent her the shoe photo above. The two pairs with the silver tips are from Target — brand new with tags on them. My daughter could not decide between the blue shoes (Via Spiga) and the gray booties (Shoe Dazzle), so I bought them both for under $20.
So now it's your turn to venture out and shop at your local thrift store. Arm yourself with my tips for successful thrift store treasure hunts:
• Always try on the clothes and search carefully for rips, holes or defects.
• Find and use an inexpensive tailor. Many items can be repaired and altered for just a few dollars.
• I use an "at home" dry cleaning kit for many of my thrift store finds, or I wash everything before wearing.
• Keep a list of needed items to round out your wardrobe. Perhaps that pair of pants you never wear needs a specific style top or shoe to get it out of your closet.
• Find one or two items to donate. You don't have to take the time to clean out your entire closet! I keep a laundry basket inside my closet for this purpose.
Do you have a favorite thrift store treasure to share? Send me a comment, I would love to hear your tips too!"
You Might Also Like
• Are Sinus Problems Congesting Your Life (Plus, a Coupon!)
• Save and Make Money Using Your Cell Phone
• Where to Find the Clothes Featured on NBC's "Fashion Star"