You can open a layaway plan at Toys R Us and Babies R Us if you want to pay a little over time. You can reserve the items that you want to purchase now plus you can make payments online. Layaway is not for everyone but offers an alternative to credit cards if you need time to make payments. Read the layaway rules before you begin a layaway plan.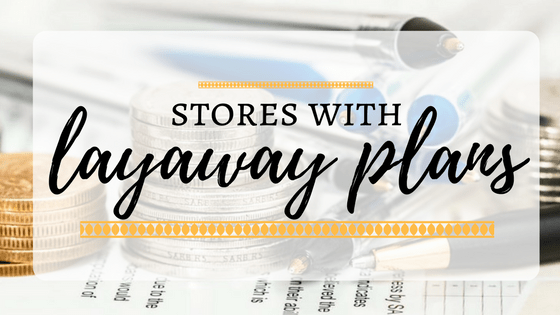 *3/15/18 update – with Toys T Us closing all of their stores, I advise contacting them right away if you have an existing layaway.
* Toys R Us is restructuring with a bankruptcy filing. Here is a story from CNBC.com. Stay on top of current developments as you decide where to place layaways this year. I have posted about several other options at the bottom of this post.
---
How it works:
Simply deposit 10% of the total cost of your purchase plus a $5 service fee.

All payments can be made at any register or online, 24 hours a day.

Make your final payment in store, and take your items home right away. Or, if you make your final payment online, you will be notified of the earliest time you can pick up your items.
Need to cancel your layaway order? Item(s) will be returned to the shelves and payments will be refunded, minus a $10 cancellation fee.
*In-store purchases only. Excludes Special Orders, food, formula, and clothing. Available at all stores except Toys"R"Us Times Square.
You can call Toys "R" Us at 1-800-ToysRUs (1-800-869-7787) with questions or visit the layaway page on their website.
 Layaway will give you the opportunity to make small payments over time and once your layaway is set up in stores, you can make your payments online.
You may also like:
Kmart – Layaway Terms and Conditions 
Sears – Layaway Terms and Conditions