If you love the latest clothing, shoes, and accessories with an eye on affordable prices, then I think you will love Cents of Style. My favorite day to shop is Two for Tuesday with Cents of Style.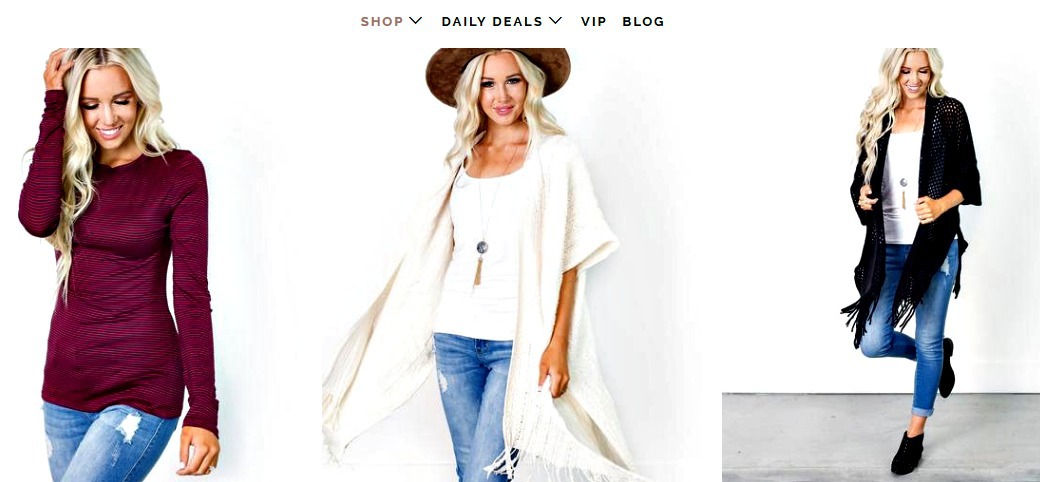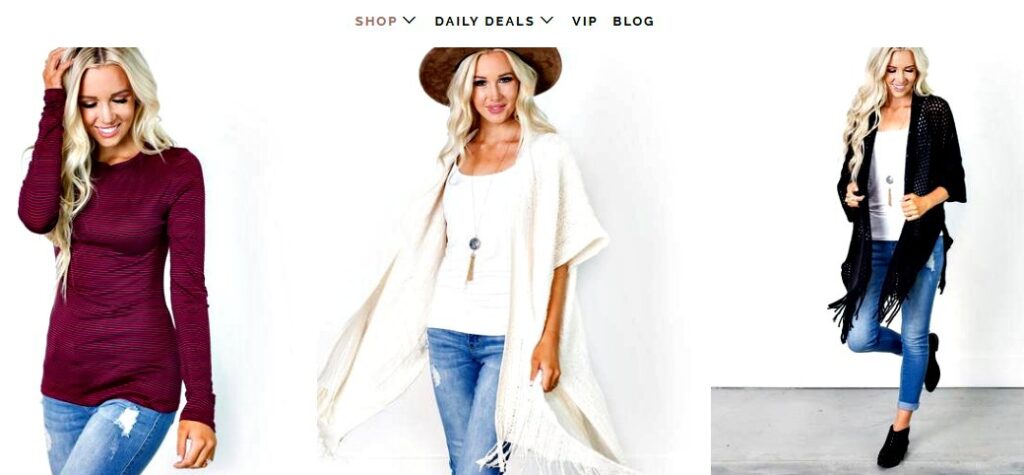 Two for Tuesday
Be sure to check out the Cents of Style Daily Deals tab. My favorite day to shop is Tuesday when they feature 2-for-Tuesday. It is a great way to score something fab for yourself and then tuck the other item away in your gift closet so you always have something on hand to give as a gift or to brighten someone's day! We have affiliate relationships which means we may earn a small referral commission at no additional cost to you if you shop using our links.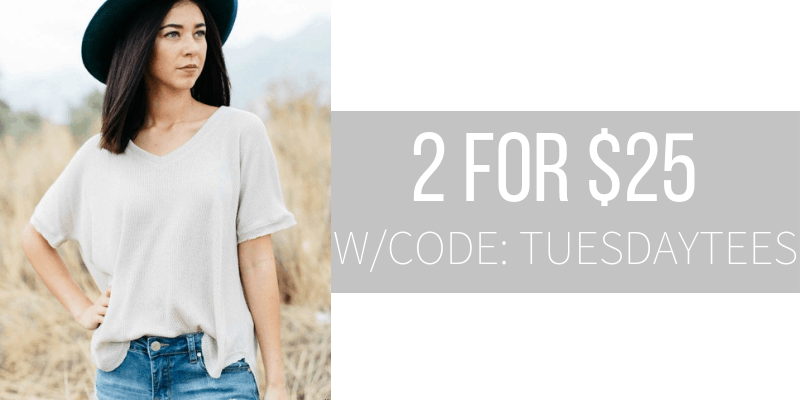 2 For Tuesday – 11/13/18 – TWO TOPS for ONLY $25.00! + FREE Shipping w/code: TUESDAYTEES
2 For Tuesday
2 Tops For ONLY $25.00!
The code is TUESDAYTEES and it makes the final price just $25.00 FOR TWO TOPS! (when 2 are purchased!) Don't forget the FREE Shipping! The code is active 11/13/18 until midnight.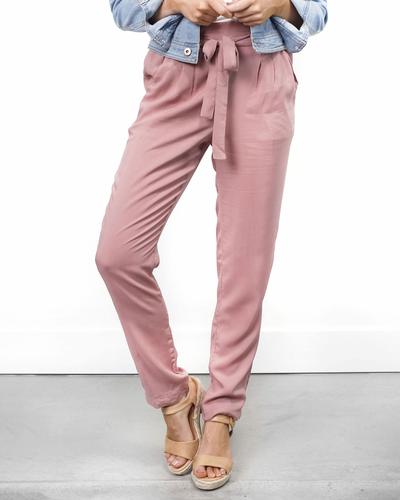 You are amazingly refined and you ooze class. You are a Hepburn, a Kelly, and all the classics in between. When you have a night out planned, you can never go wrong with a beautiful high waist pant. Dawn is a simple lightweight paper bag waist to pair with a simple t-shirt and wedge shoes for some sophisticated fun.
Regular Price $29.95
Sale Price $19.95
Quick link to today's Cents of Style deals.
Become a Rewards Member and earn points for every dollar you spend!
"In the Share with Friends portion of the rewards program, you have an individualized link. You can use that link to share with friends through email, text, social networks, private messaging…pretty mu, however, you talk to your people. Once your friend sees that they love us as much as you do, and make a purchase, you will get 250 points. They get $ towards their first order too. So pretty much, it's a win/win. Share away!"
Fun Facts About Cents of Style – from their website
"Our purpose is to empower women to lead bold and full lives. We do this by operating and living by the following values: HUSTLE, CLARITY, RADIATE, OWN IT, TRIBE, and CREATE. Through these six values, we strive to bring you the latest in clothing, shoes, and accessories in an accessible and affordable way. We believe that when you look good, you feel good and then you can, in turn, pass the good to those around you."
"Today, Cents of Style is made up of more than 30 women, mostly moms. Our families are our first priority, but we use this company to bless our families financially and through the personal empowerment it brings each of us. This unique perspective of being women, mothers and businesswomen allows us to bring an accessibility to fashion and a level of understanding to our business relationships."
FAQ's- from the Cents of Style website:
"If you can't find your answer below, don't hesitate to email us at info@mycentsofstyle.com or call us 877-679-6784 Or Send us a text message
Q- Can I exchange or return an item? (Our most Frequently Asked Question)
A-We are happy to exchange your item within 30 days of your purchase. You are welcome to send back your new, unworn item in its original packaging with packing slip to us at 14699 S 800 W Bluffdale, UT 84065
Per our company policy, you can exchange your item and the customer is responsible for the return shipping charges with the exception of defective items.
*All clearance purchases are final sale. *Customers are responsible for all return shipping charges, with the exception of defective items."