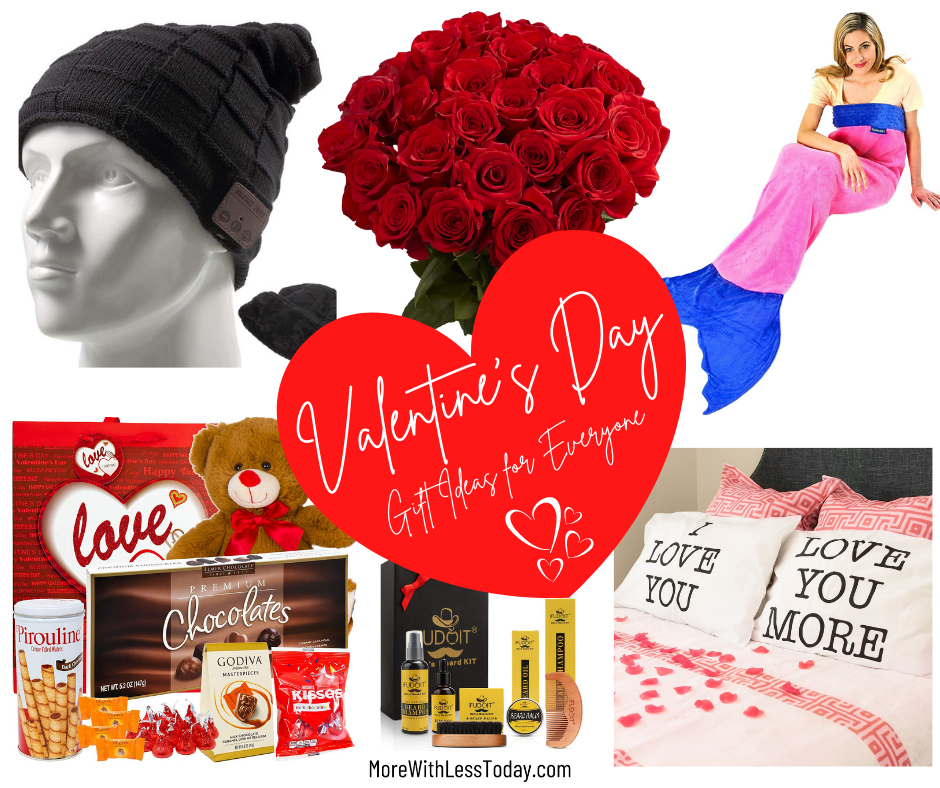 Everyone loves being pampered and Valentine's Day gift ideas will give you the chance to spoil all those you love on a budget. Showcased here are some wonderful gifts for her, for him, and for all ages of kids in the family.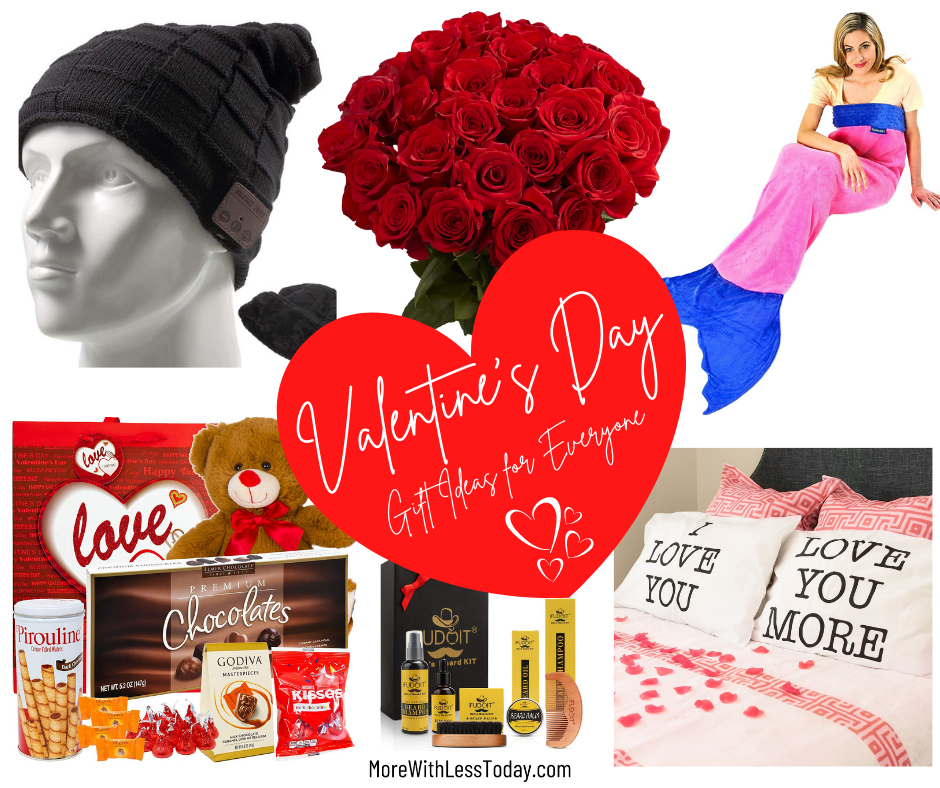 Hurry! Valentine's Day will be here before we know it. Shop now to avoid grabbing something not as nice at the last minute. As an Amazon Associate, I earn from qualifying purchases.
Valentine's Day Gifts for Her
These fun pillowcases let you share your love on a daily basis. Create a romantic hideaway that is fun at the same time with these couple's pillowcases. Fits standard-size pillows and is made from cotton polyester.
Say "I love you" with 100 stunning red roses. Wow, what an impact these will make!
Valentine's Day Gifts for Him
Your bearded guy needs spoiling on Valentine's Day too and this is the perfect way to do it. This set includes beard shampoo, wash, beard oil, beard balm, brush, beard, and comb.
Coleman Gas Grill | Portable Propane Grill | RoadTrip 285 Standup Grill
Does your guy love to grill? Now he can do it anywhere with this portable propane grill. It's ideal for grilling, camping, and tailgating! it has an Instastart button that ignites the grill without the need for a match or lighter. The collapsible design is easy to transport and fits into most car trunks.
Valentine's Day Gifts for Kids
Help the kids in your life understand the true meaning of love and express their feelings with this wonderful little book.
Mermaid Blanket Wearable Blanket
"These mermaid blankets and throws are designed for larger kids, adults and teens 6 years of age and older. If you love disney princess blankets, disney little mermaid, mermaid gifts or princess throw blanket, this magical fuzzy warm blanket will make for the perfect blanket for the couch or bed. This throw blanket for teen girls measures 69′ H x 30′ W with room to put feet all the way into the tail like a sleeping bag with no zippers!"
Valentine's Day Gifts for Teens and Tweens
Valentine's Day Gifts to Send
Valentines Day Gift Basket Set | Teddy Bear Plush
"You will receive 6 items total, 1 Teddy Bear Plush(9 Inches, COLOR MAY VARY), 1 Hershey Kisses bag, 1 Pirouline Wafers tin, 1 Elmer Sampler Chocolate, 1 Godiva Caramel Milk Candies, and 1 Valentine-themed Day Gift Bag (Gift bag design may vary)."
This is a fun twist on the gift of chocolate! Eight different chocolate bars from eight unique places. Travel the world through the gift of chocolate.
Do you have a gift to add to our list of Valentine's Day Gift Ideas for Everyone?
More Valentine's Day Ideas
Recipes for Valentine's Day – Yummy Sweets and Treats
Easy Valentine's Day Baking Recipes
Adorable, Inexpensive Valentine's Day Home Decor from Target, Walmart, Amazon, and Kohl's
PIN for Later!