If you have trouble swallowing pills and supplements as I do, try the delicious gummy options from Viva Naturals. I have tried their Vitamin D3 + B12 Gummies, Organic Elderberry Gummies with Zinc and Vitamin C, and their Apple Cider Vinegar gummies, and those are much tastier than the leading brand you've seen advertised. I've tried them both and there is no comparison.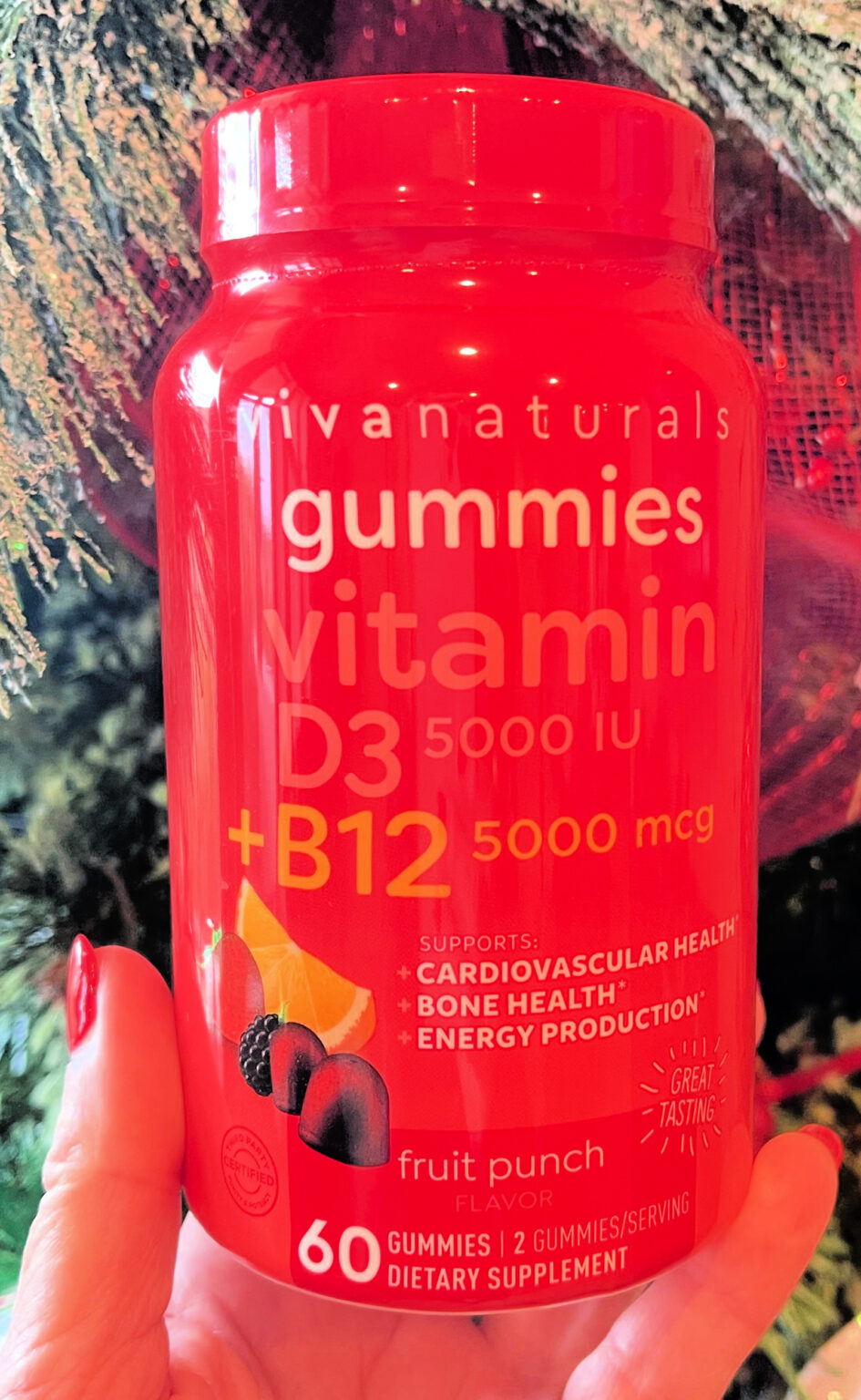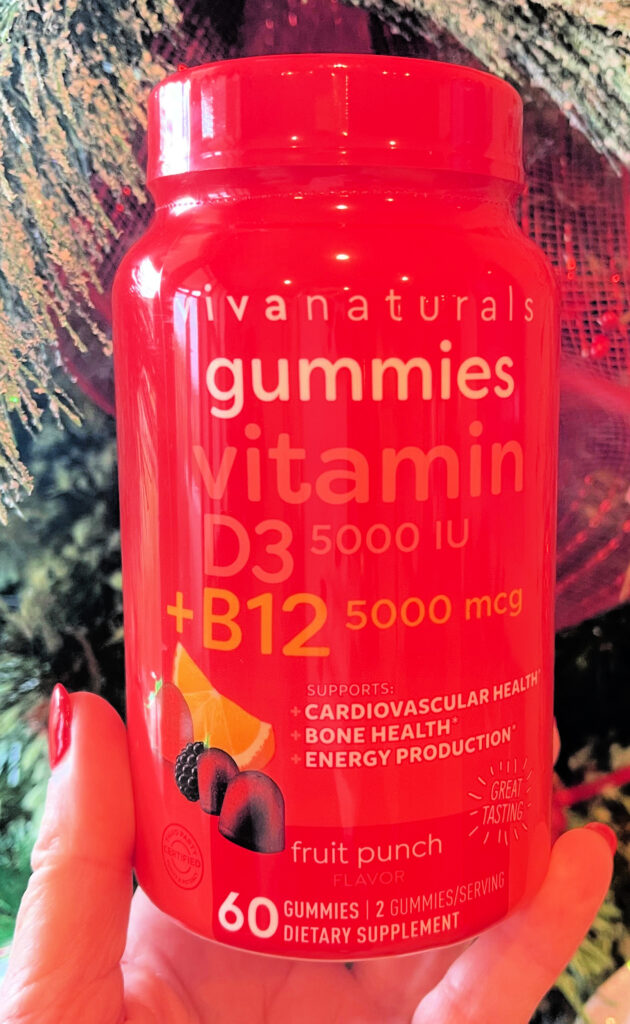 Quick link to the Viva Naturals website
We have affiliate relationships which means we may earn a small referral commission if you shop using our links. I don't provide medical advice so always check with your doctor before starting any new supplements.
The Vitamin D3 + B12 Gummies have a delicious fruit punch flavor. I've never said this before, "these supplements are delicious!" but they really are with no bad aftertaste.
In addition to being so easy to take, they are meant to support our immune and cardiovascular health, cellular energy production, and help maintain healthy teeth and bones. The supplements provide 5000IU of Vitamin D3 and 5000mcg of Vitamin B12. Like I mentioned above, be sure to ask your medical provider if those levels are right for you.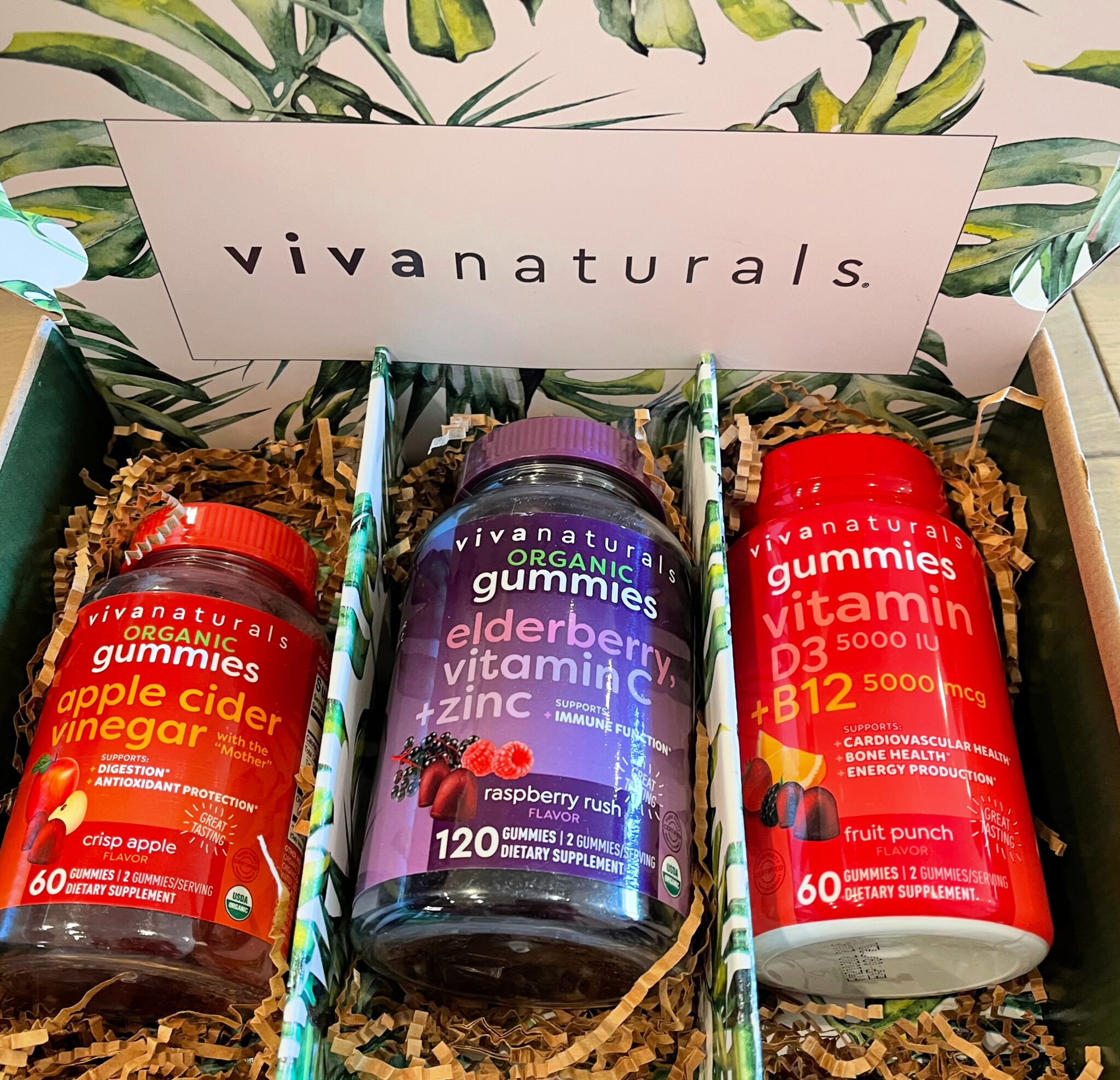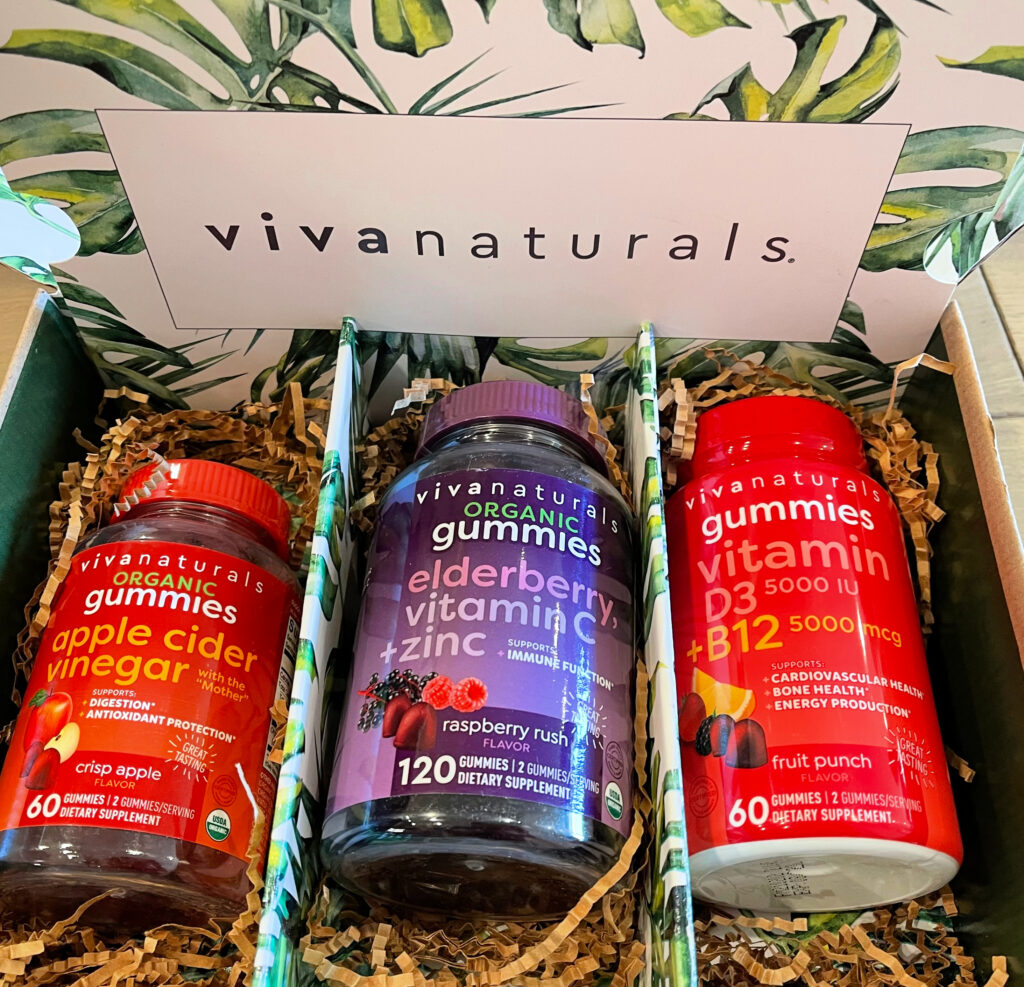 When you visit the Viva Naturals website, you will see they also offer organic foods, and beauty products to try. I have been impressed with the quality of the products I've tried and plan to continue to add more to my cart. Pay attention to the free shipping requirements and you may want to ask a friend or family member to order with you to qualify for free shipping. Check the sale tab on their website too!
From the Viva Naturals website:
Everything we make, from our supplements to our superfoods to our beauty products, is ethical, sustainable, and ecologically conscious. We believe in the power of healthy living, and we want to empower you to live your best life.
SIMPLICITY
What you see is what you get: non-GMO, certified-organic ingredients, clinically studied ingredients and third party tested supplements you can trust.
SUSTAINABILITY
Our ingredients are sustainably and ethically sourced from their best-known locales to support the health and prosperity of local economies, and our planet.
GOODWILL
We want to make the world a better place. To us, that means treating our customers, colleagues and partners fairly and respectfully. It's just the right thing to do."
Sign up for Viva Rewards and earn points toward your next order! I think you will love their products too however they do provide a 90-day Money Back Guarantee.