It's beginning to look a lot like Christmas… I'm in the zone today- wrapping gifts with Christmas music playing, and a cup of hot chocolate. Next up- writing out my Christmas cards. This is a sponsored post in partnership with Walmart. We have affiliate relationships which means we may earn a small referral commission at no additional cost to you if you shop through our links.
Pro tip – I found everything I need (and then some) @Walmart this year — even my tree and all the decorations.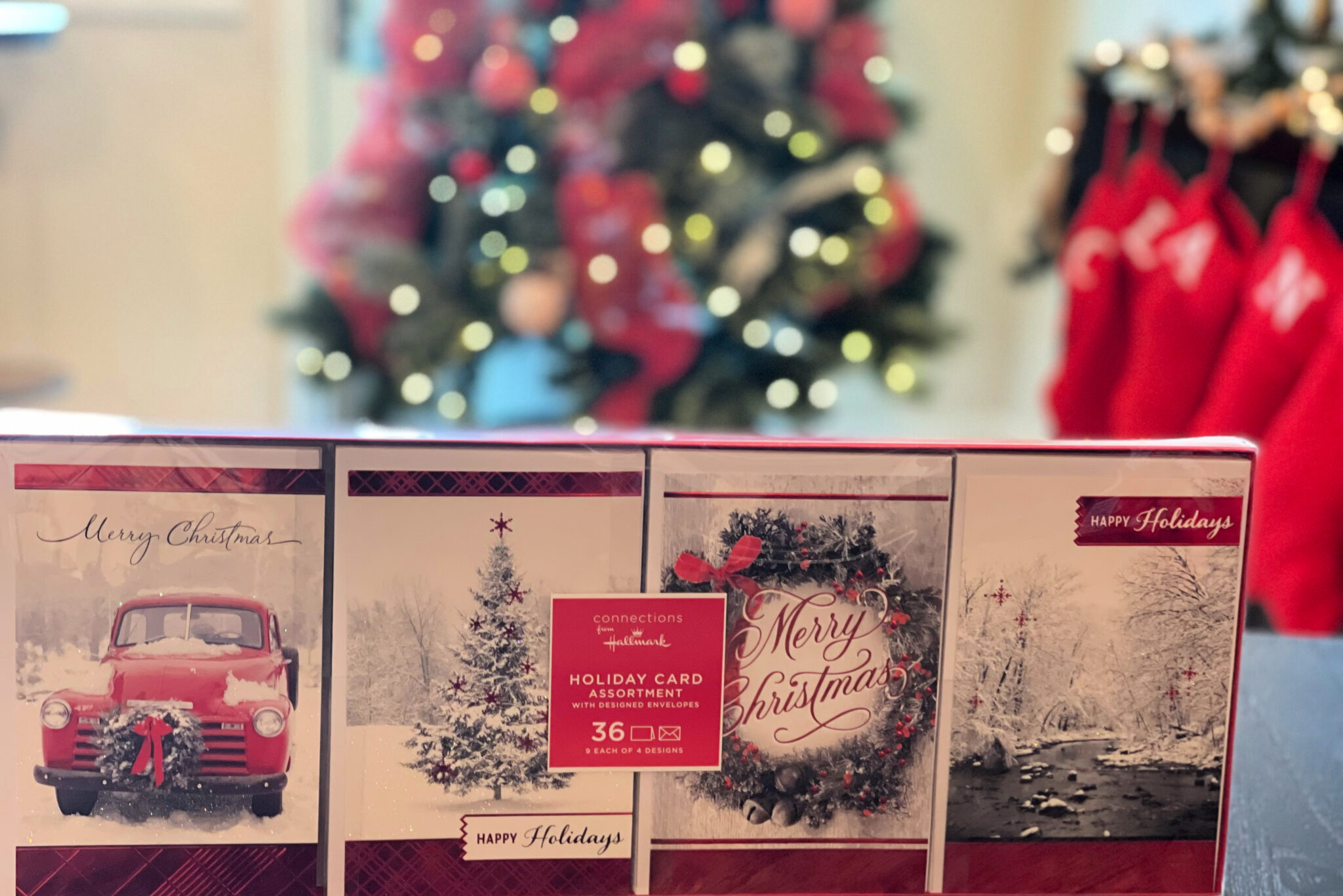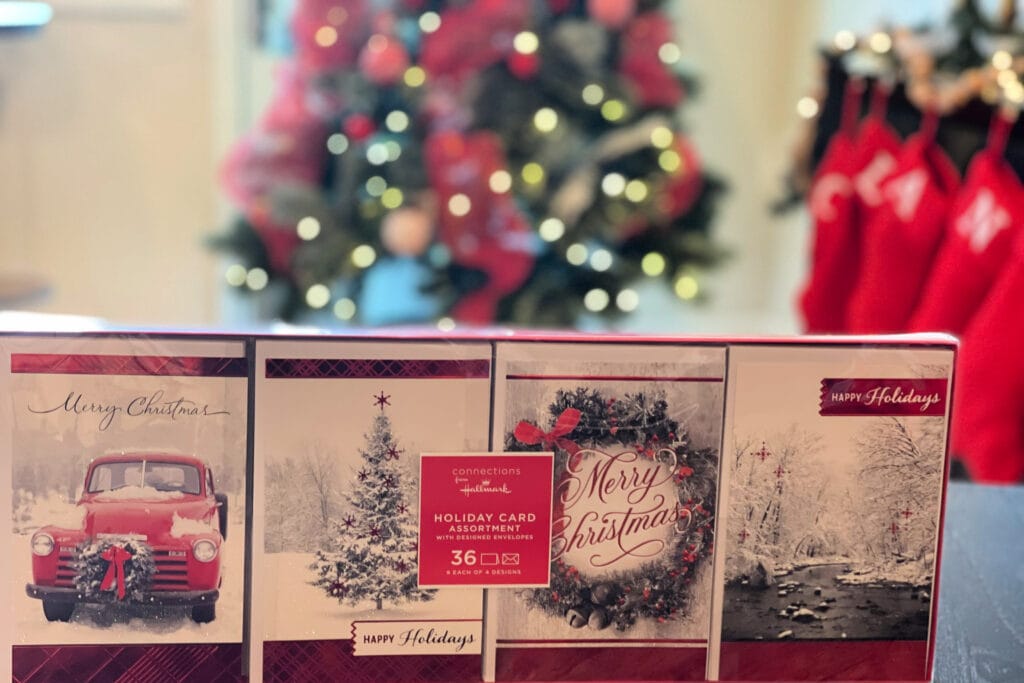 Don't forget your Christmas cards! I'm so happy to be getting Christmas cards in the mail this year. This holiday card assortment from Hallmark, purchased at Walmart has such nostalgic and lovely images. I'm excited to get mine addressed and mailed out today!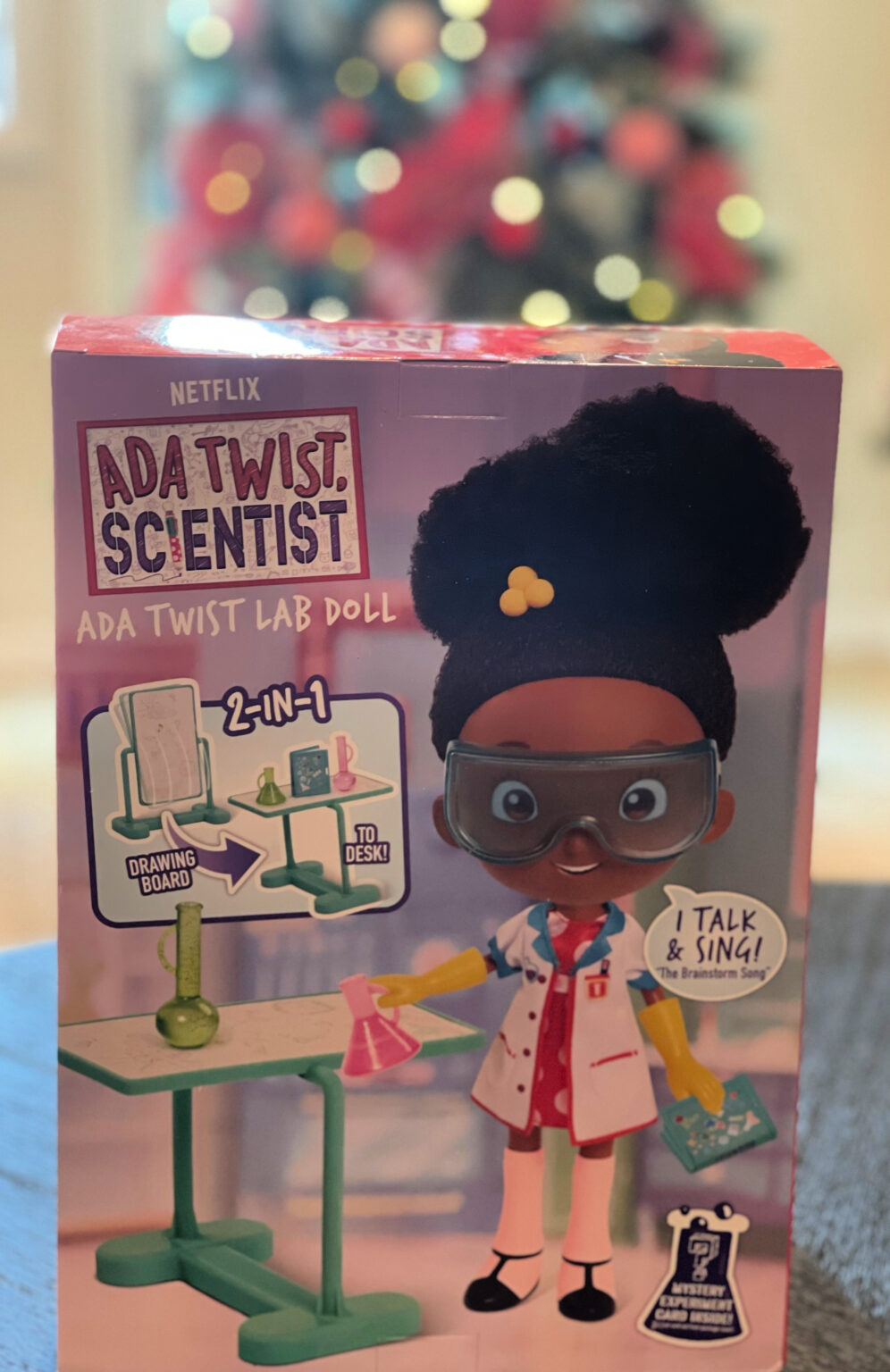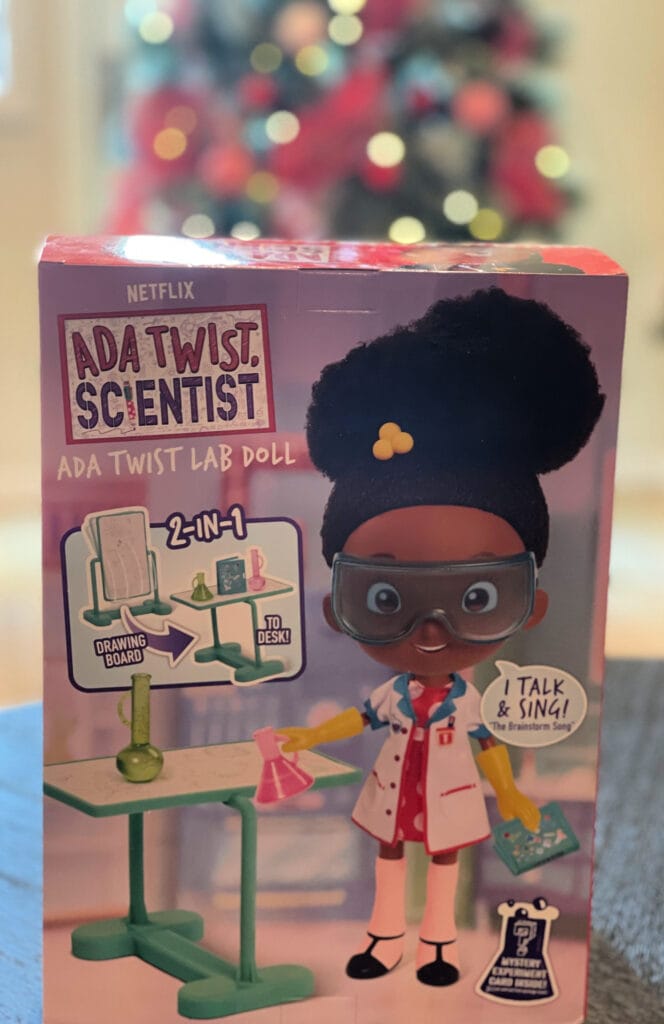 For my neighbor's daughter who will surely become a scientist, I loved the Just Play Ada Twist, Scientist Ada Twist Lab Doll with Sounds lab doll for her.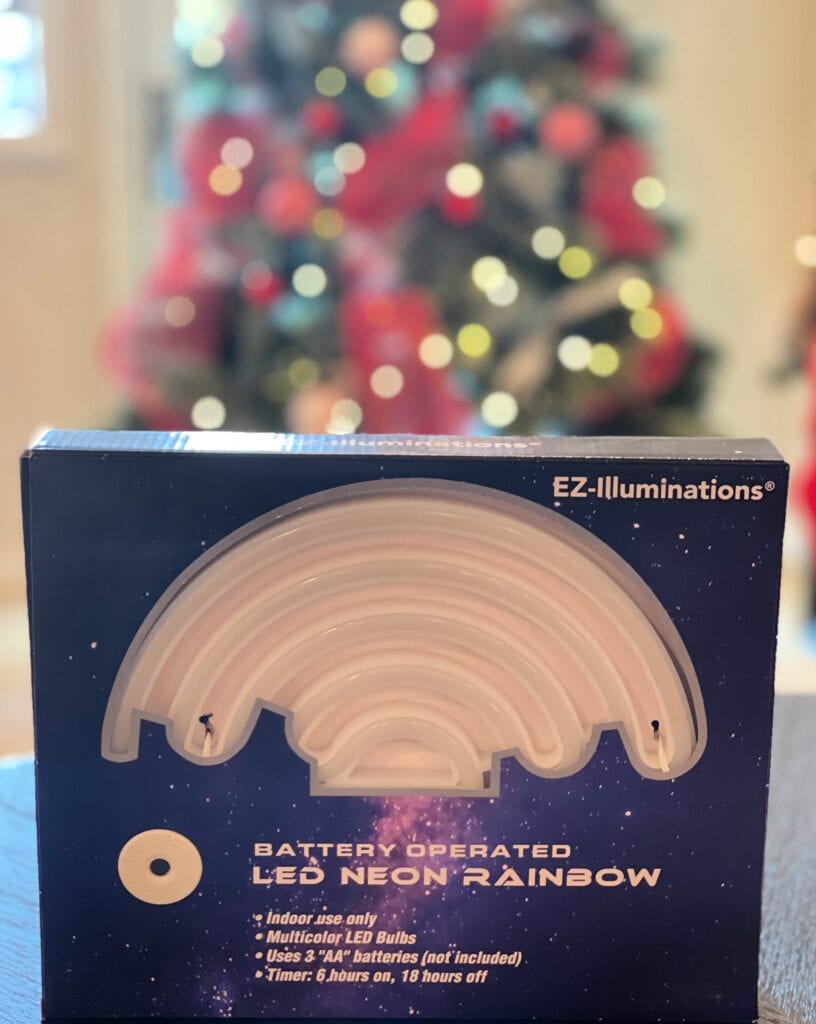 This EZ-Illuminations Battery Operated Multicolor LED Neon-Style Rainbow Light with Built-in Timer is for a special tween on my list. It is so cute (and budget-friendly) that I might get one for myself!
Here is what it looks like when plugged in.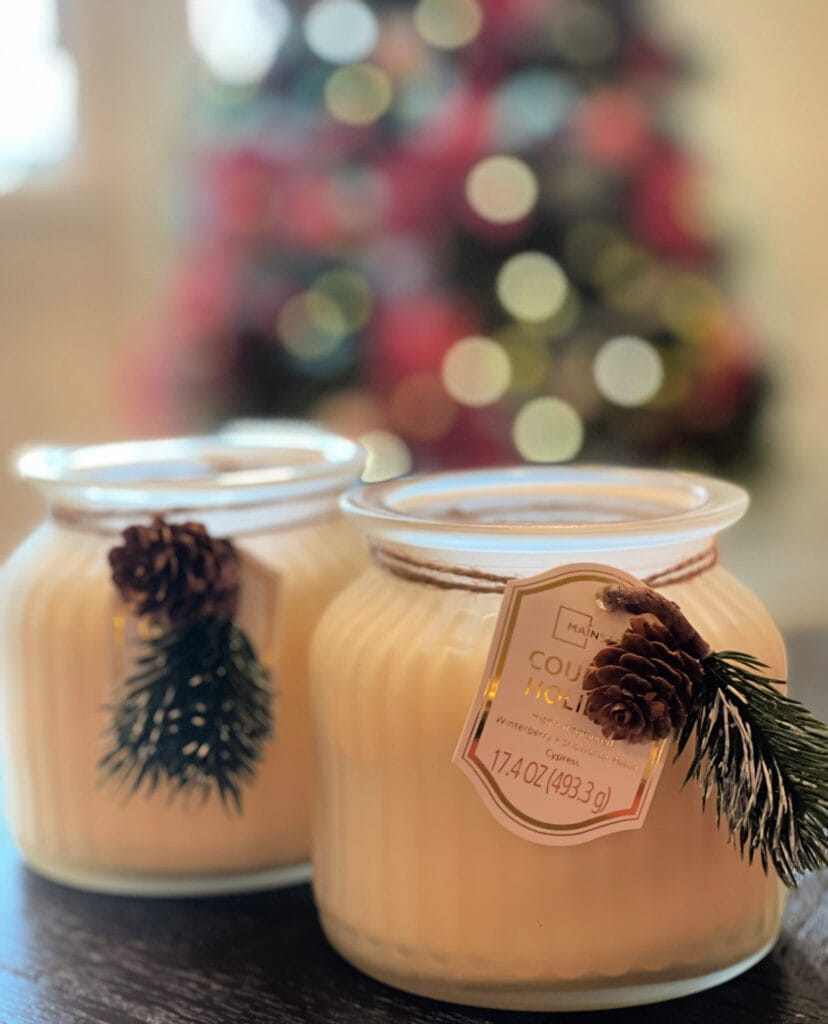 For hostess gifts, I bought a few of the Mainstays Holiday Candles. They come in several different colors and scents and are so festive!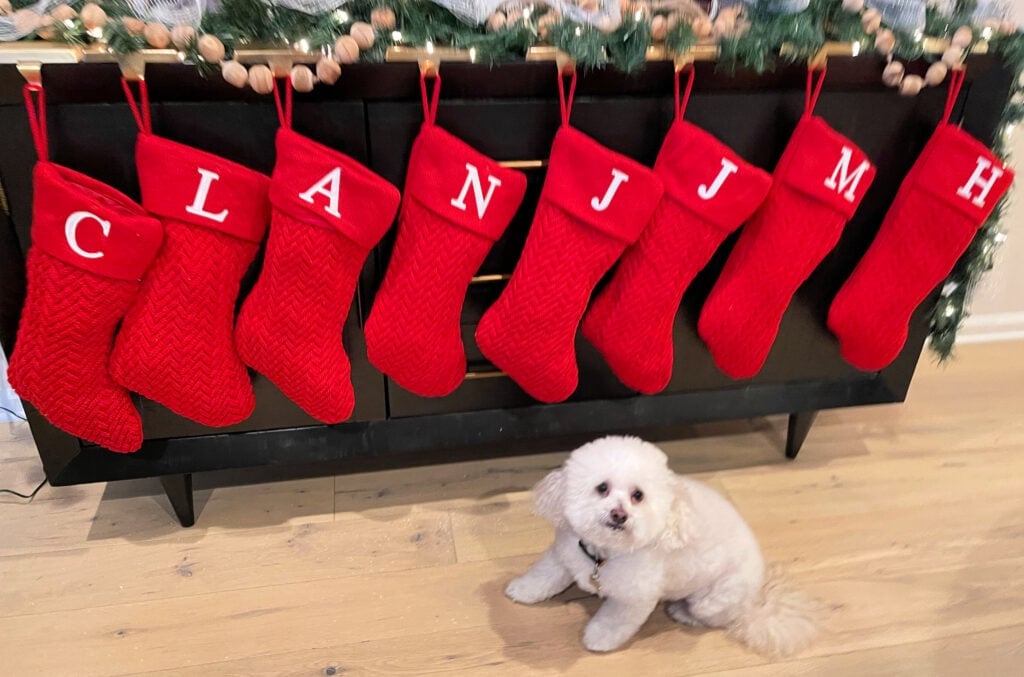 My stocking are hung and I just love how the initials look. You may remember that I have a new granddaughter this year. My family is growing!
Holiday Time Monogram Letter Knit Christmas Stocking, Red, 20″
I found all of my gift-wrapping supplies; paper, boxes, tape, bows, and more.
Here is what I bought:
Holiday Time Premium Kraft Gift Wrap
Holiday Time Gift Boxes, 10 Count
I moved to a new home this year and found an artificial tree at Walmart that is perfect for my new space. It came together in no time at all. I have the option of switching to colored lights but I prefer white lights. Are you on team colored lights or white lights?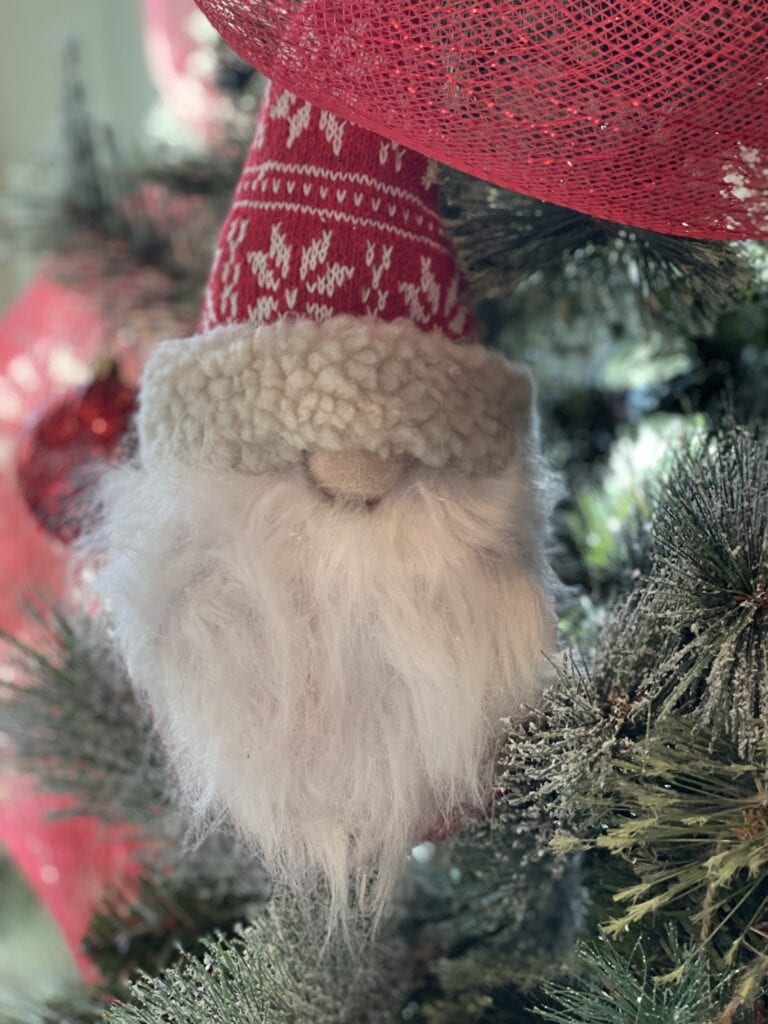 I found so many cute ornaments too. How cute is this Holiday Time Jumbo Red and White Fabric Gnome Ornament?
I also bought:
Holiday Time 60 mm Shatterproof Christmas Ornaments, Red, 26 Count
How is your holiday shopping coming along? Do you need more suggestions added to our Walmart gift guide? We love to help! Send an email to morewithlesstodayteam [at] gmail and we will send you back our best suggestions.