Walmart Pet Products – New Collection from the GAP
Are you a dog parent too? If you are, then you understand the special bond between a dog and its family. Now that I'm an empty nester, my little rescue dog Buddy brings me so much joy. He is my constant companion and I love to spoil him.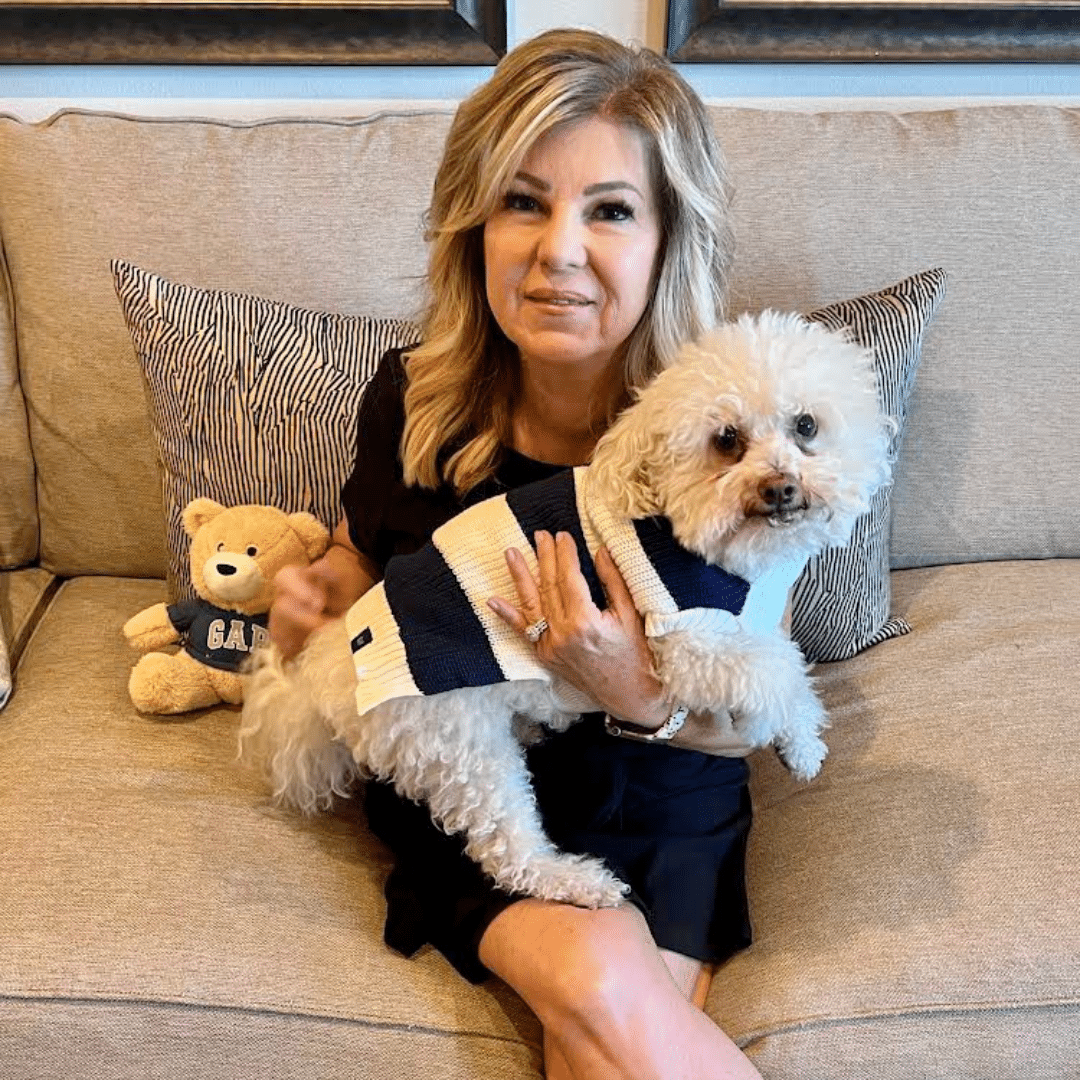 Blue Henley Pet Sweater | GAP Pet Toy Plush Teddy Bear with Squeaker
Recently I was introduced to the new GAP Pet products available on Walmart and I could not wait to treat him to some fab new toys, pet clothes and a dog bed. I have affiliate relationships as a Walmart Partner and may receive a small affiliate commission at no additional cost to you if you shop using my links.
Quick Link to see the NEW GAP Pet Collection on Walmart
Have you seen the fab GAP Pet Products on Walmart.com yet? "Gap's first-ever pet collection combines iconic American style with high-quality, comfortable essentials designed for you and your pet. Exclusively at Walmart."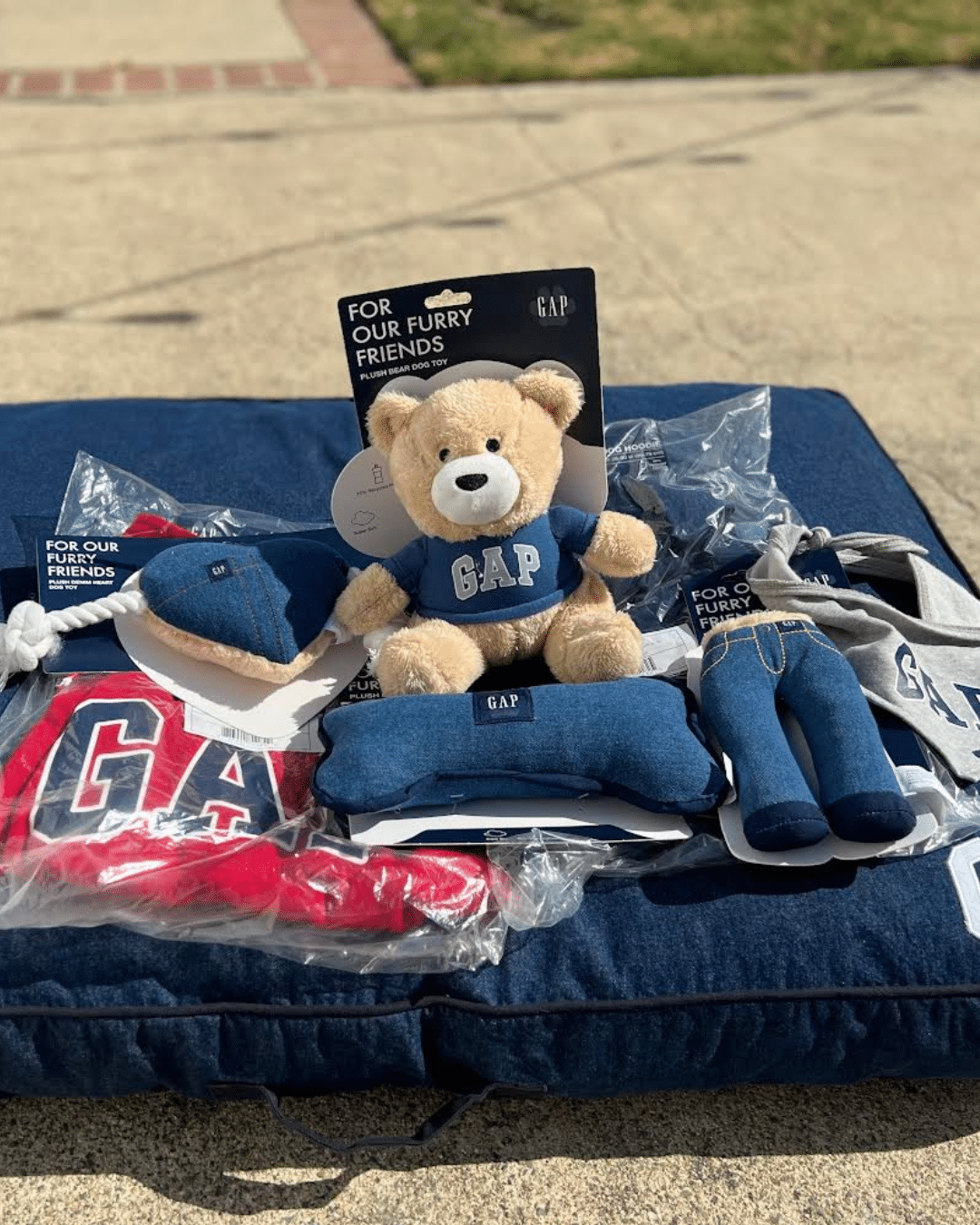 GAP Denim Logo Flat Pet Bed with Embroidery
Plush Teddy Bear | Plush Heart-Shaped Rope | Denim Bootcut Jeans | Denim Bone Shaped Toy
They are stylish, affordable, and sure to bring smiles to everyone who sees your pet in their new GAP gear!
Let me show you some of my favorites!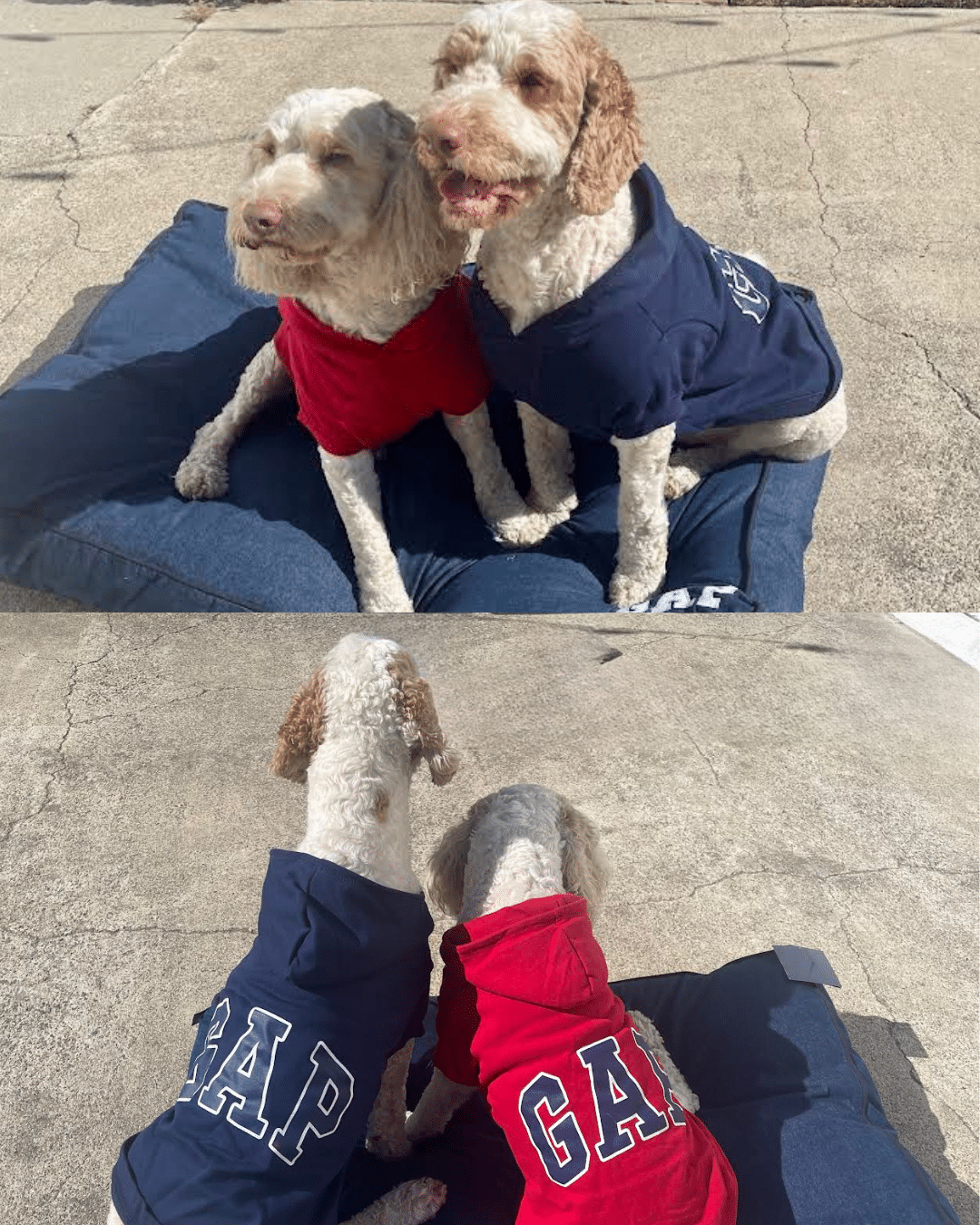 GAP Classic Pet Hoodiein Red and Blue | GAP Denim Logo Flat Pet Bed with Embroidery
I'm a dog grandmother too. My daughter Natalie and her husband Joey have two sweet Australian Labradoodles named Ross and Chandler. Get it, Joey, Ross, and Chandler – so cute right?
Well, they get spoiled too. I knew they would look adorable in their GAP Hoodies. Whenever you are out and about with these two, they bring smiles to everyone.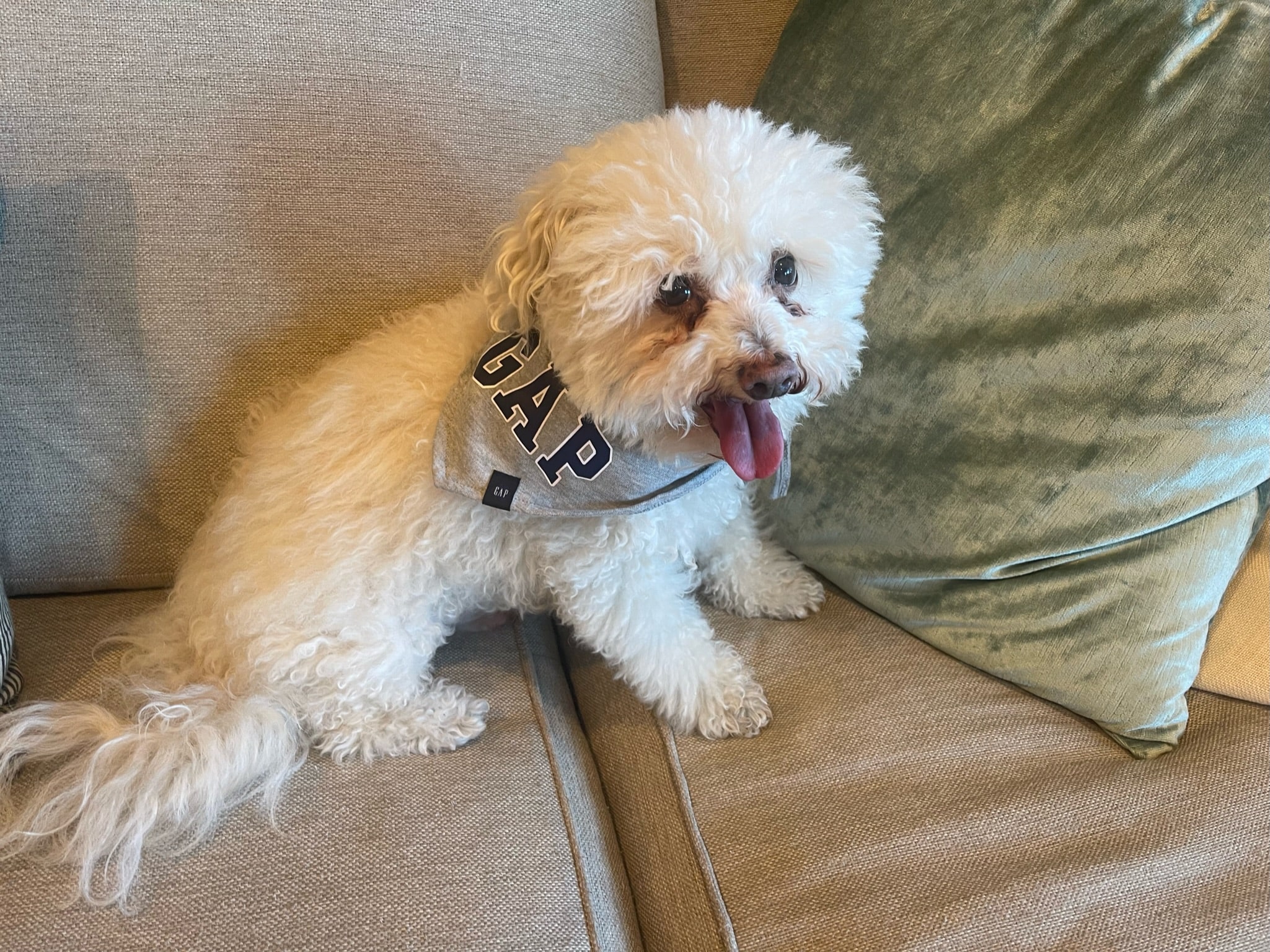 If you are a fan of GAP like me, you will also love the GAP Home Collection found on Walmart.
The Story of Buddy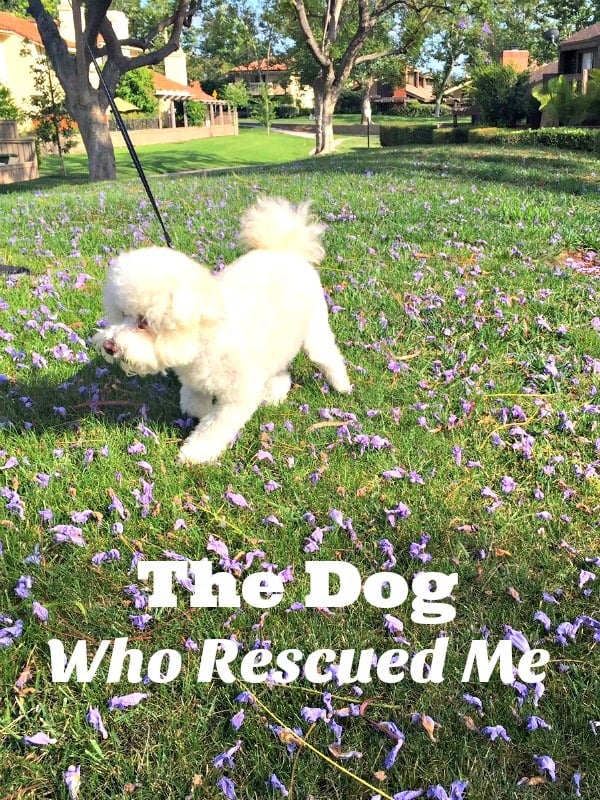 For two decades, my husband and I were looking forward to launching our children into their careers and their future. And then it happened. We were overjoyed for them, but the quiet at home was overwhelming at times. We didn't anticipate how much we would miss their presence, their friends, the mess, and the busyness that was once the cornerstone of our lives.
Back then, we debated the pros and cons of adopting a dog for several months, and we would list all the practical reasons why we should not. One particularly quiet Saturday, I said to my husband, "Let's just go to the adoption event and look." We agreed we would not come home with a dog.
The woman in charge of adoption sized us up and said: "Meet Buddy, why don't you take him for a walk?" She handed the leash to my husband and off we went. When we returned him after a few minutes we exchanged phone numbers and told her we were really interested but needed to go home and talk about it. We knew the risk that Buddy could be adopted that day.
On the drive home, my husband was quiet. He suddenly turned to me and said: "I think we should call the lady right now and adopt Buddy." He was right, we were smitten and our lovefest began.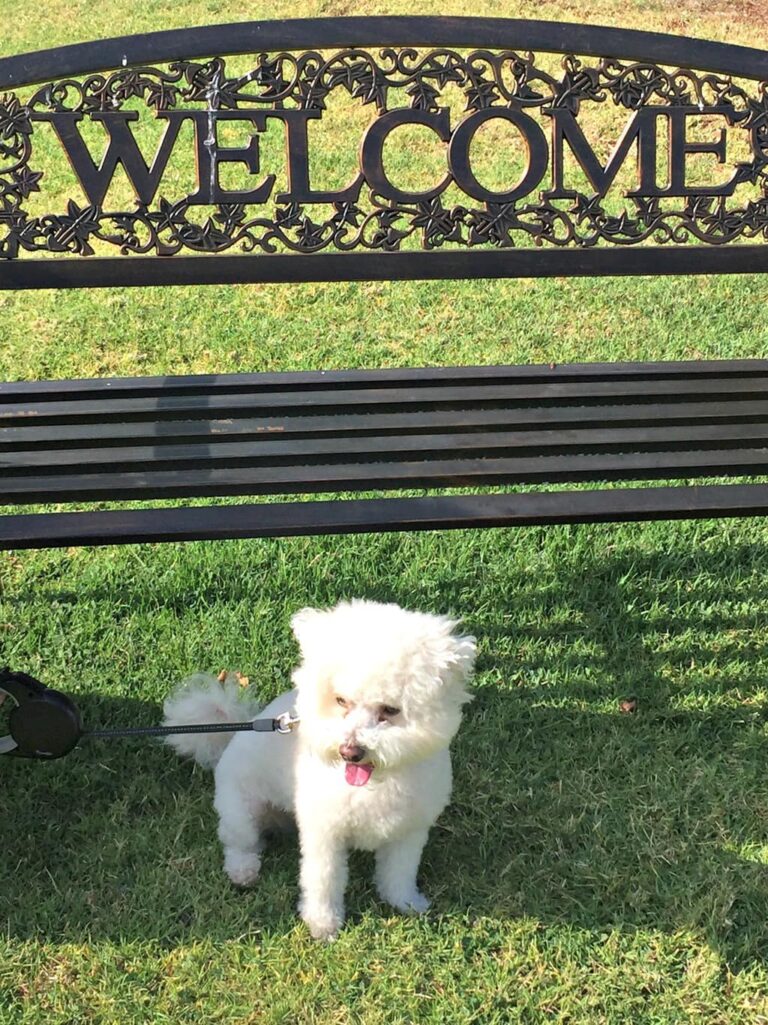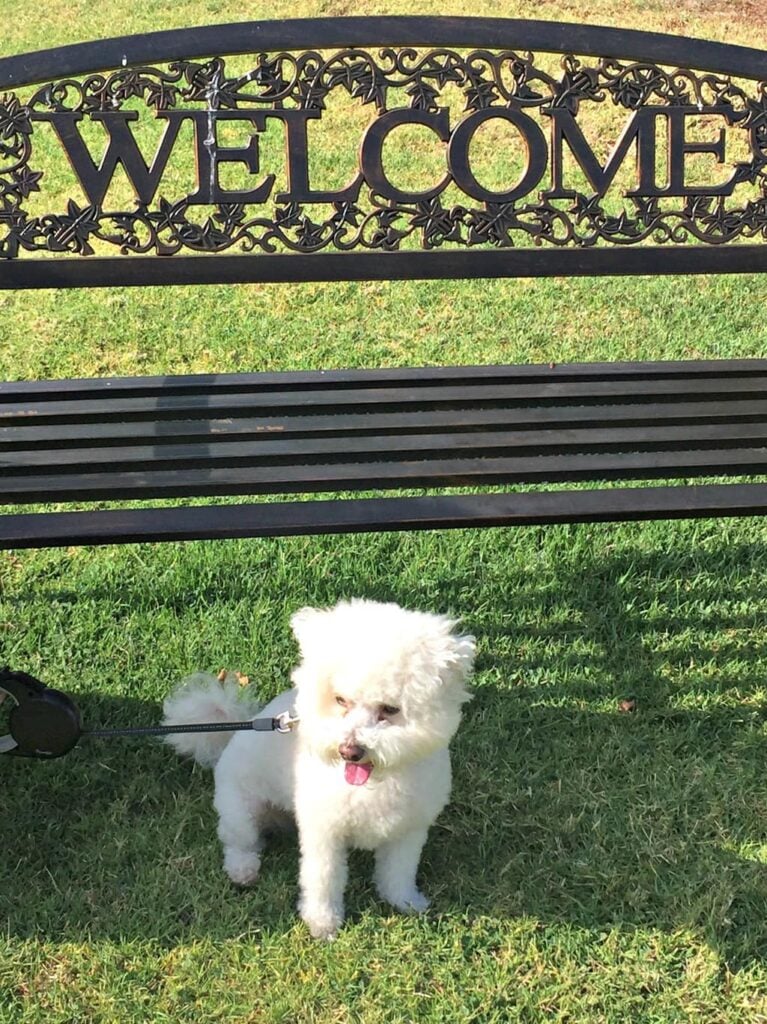 Buddy is an adorable white Maltipoo who had a wounded leg. He's a little needy and wants to sit on your lap all day long. He will bury his head in your arms and nudge you for attention until you comply. I work at home all day and Buddy is my happy companion. He's an energetic leader on his daily walks, and a joyful tail-wagger when either of us walks in the door. He's just what I needed. Buddy is the dog that rescued me.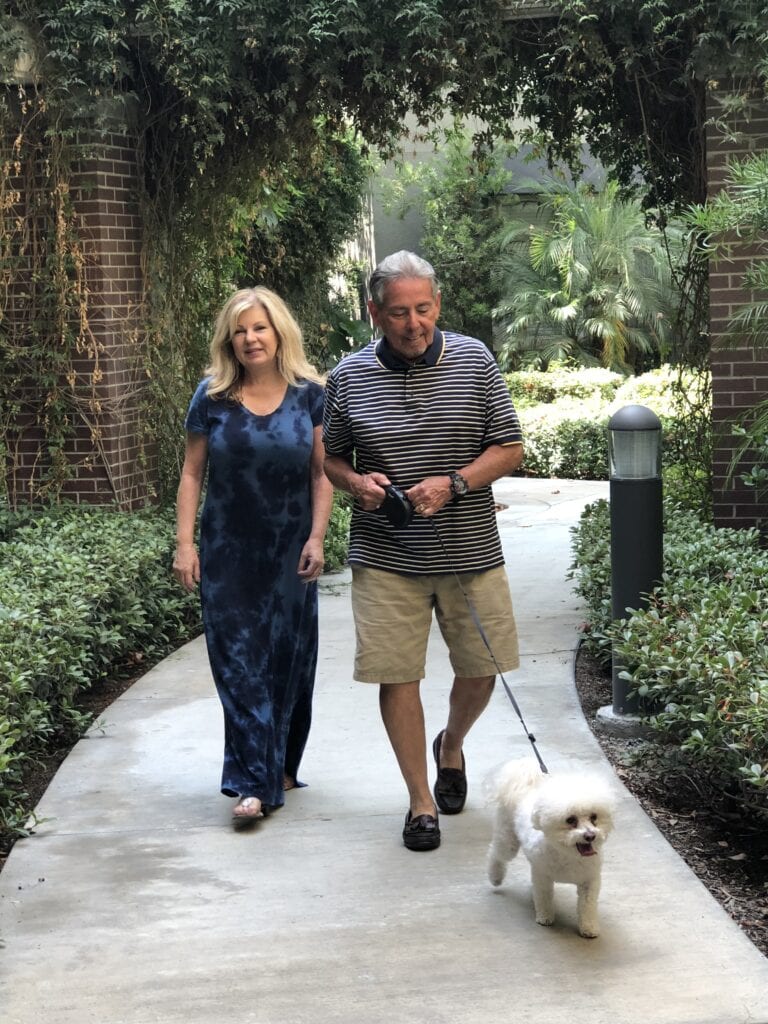 We didn't know one person in our neighborhood until we got a dog. Now we know all of the dog people, not by name, but by their dog's name. Now we socialize every day with our neighbors and their dogs. It really has added richness to our lives.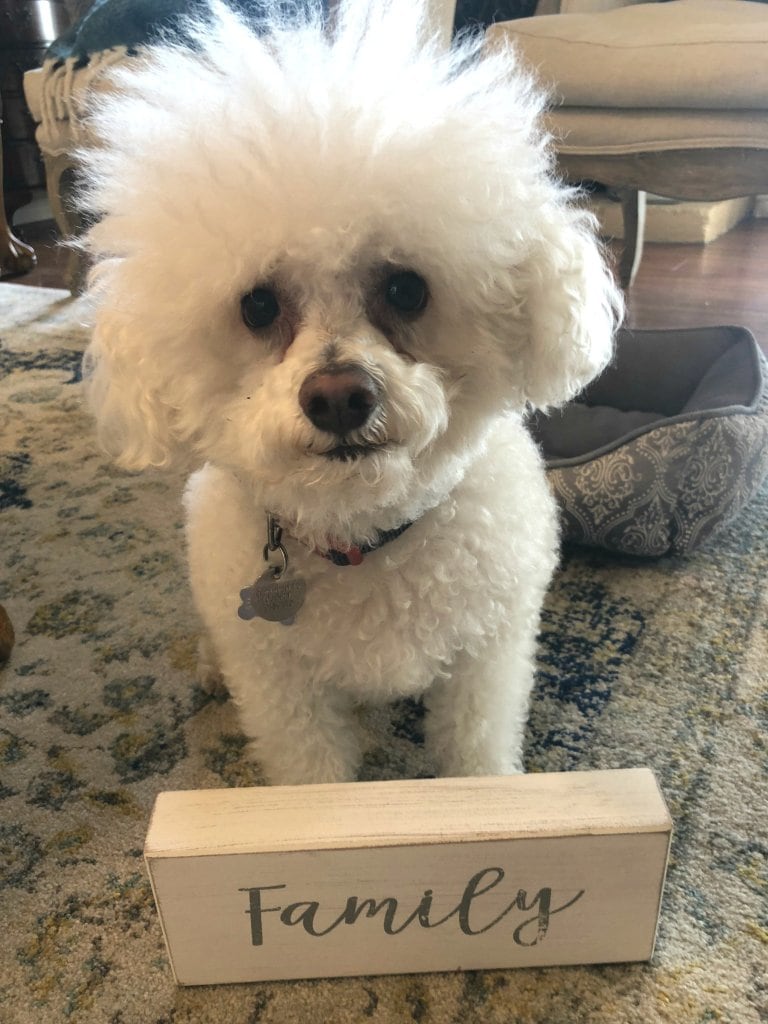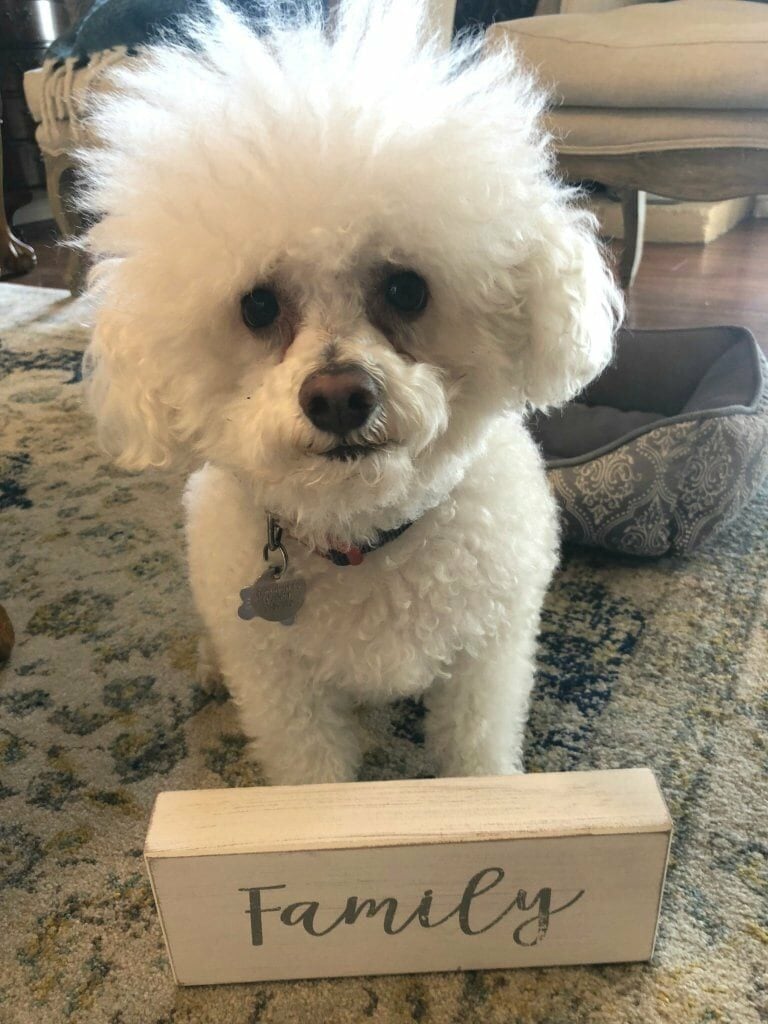 Last night I Face-Timed with my sweetheart. He cocked his head to one side and his ears perked up when he heard my voice. I'm away and I really miss my little fur baby and I know he misses me too.
A few nights after we got Buddy from a rescue group, he got into a wrapped box of chocolates that was under the Christmas tree. I didn't know what was in the package but Buddy did. My husband and I rushed him to the pet emergency room. They kept him overnight and we stayed up all night worrying about him. We were parents once again.
Which of the Walmart pet products is your favorite? Do you have a special pet in your life? Let's connect on social media. I would love to see your photos! Friend me on Facebook and Instagram .
PIN for Later