Walmart Layaway Plan – Layaway in Walmart – When Does It Start?
September 25, 2021 update- it is now official. Walmart is not offering layaway this year and many of my readers are very disappointed. They are offering payments over time through Affirm.
Here is our list of other stores offering layaway. Here is information about Amazon's layaway program with no fees or credit checks.
We will be updating the post as new information becomes available.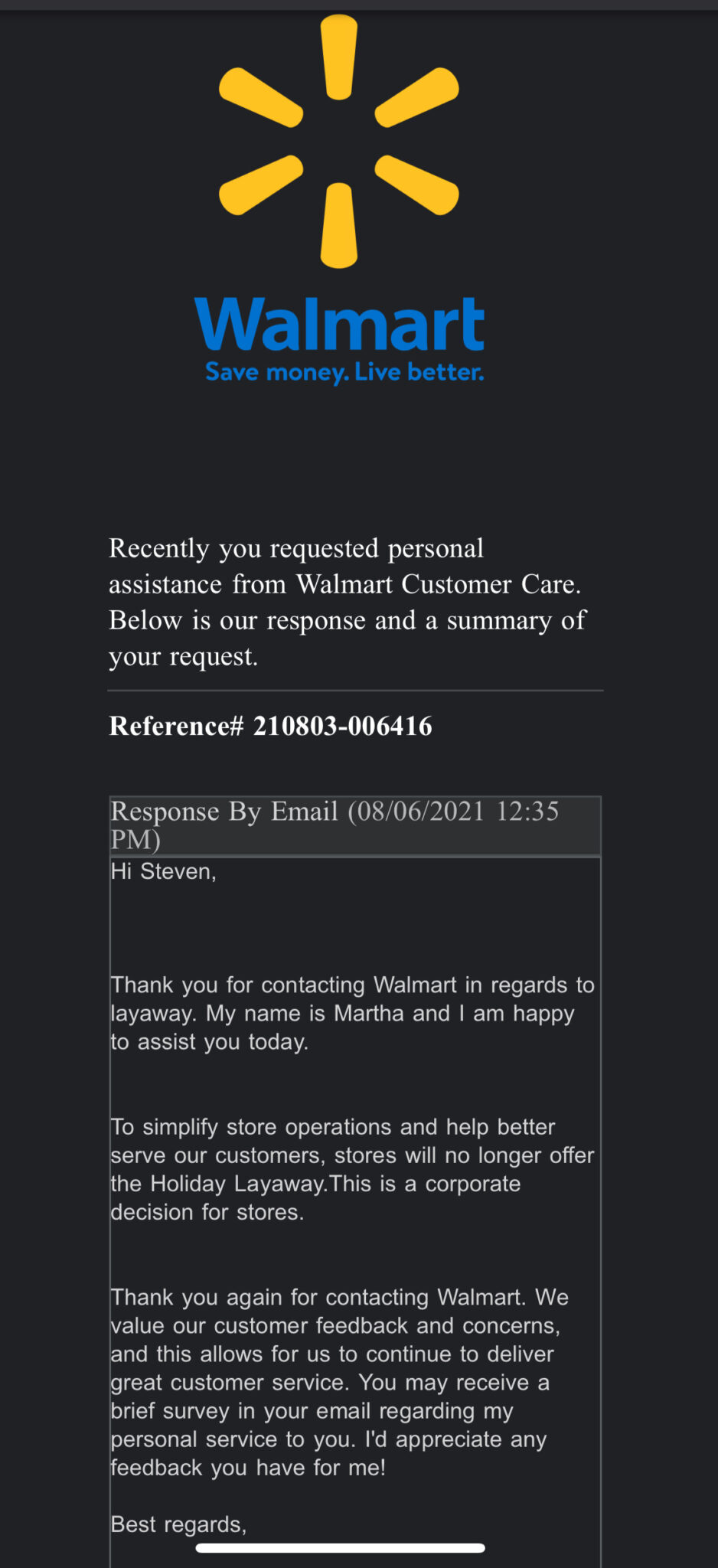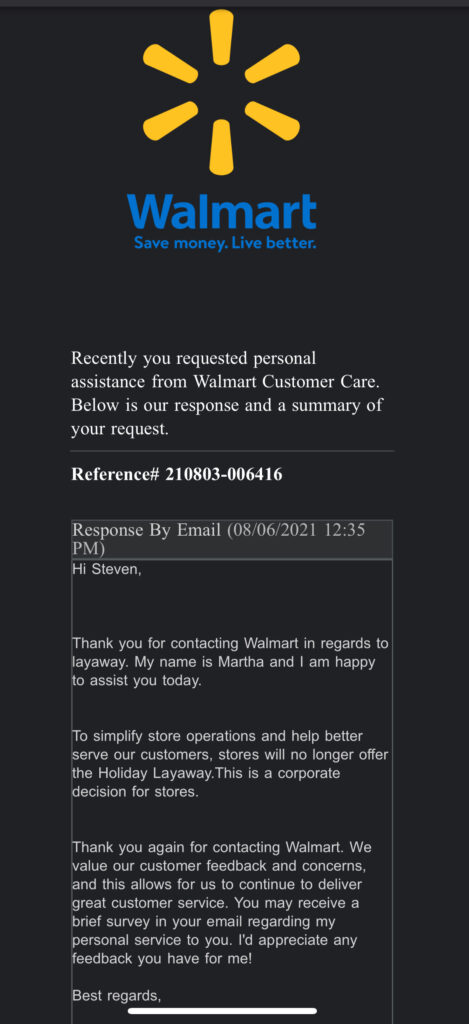 Walmart is using an installment program called Affirm. You can buy now and pay later through 3 month, 6 month or 12 month installments.
"Walmart offers easy and affordable monthly payments online and in stores with Affirm. Alternative to layaway, you can purchase immediately and pay over time at a pace you choose—from 3 to 24 months*. During checkout at Walmart.com, you can choose Affirm as a payment method and apply for a loan to pay for your items. For in-store purchases, apply at affirm.com/walmart, pick your desired payment plan, scan your single use barcode at the register, and make payments online with Affirm.
Affirm always shows you the exact terms (subject to your eligibility) and the total amount of interest you will pay, never charging you anything extra. Unlike most credit cards, Affirm does not charge any fees. That means no late fees, no prepayment fees, no annual fees, no hidden fees, and no service fees to open or close your Affirm account."
Get more information about the Walmart layaway alternative Affirm here.
Helpful links for the holidays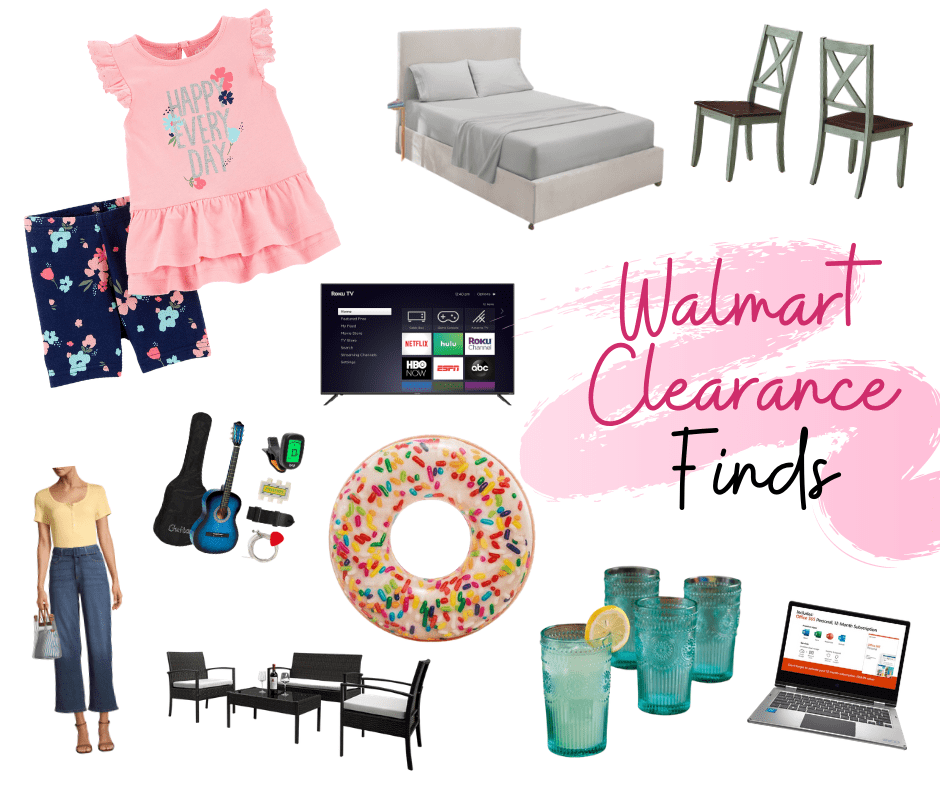 Walmart Clearance
Walmart has a clearance outlet and you can take advantage of the deep discounts online.
Walmart has hundreds of items on clearance right now with prices as low as $1.98. Right now there are clearance deals on electronics, home, clothing, baby, toys, sports, outdoors, and home improvement and more! It's one of my favorite places to save. See what we found in Walmart Clearance online!
More Layaway Info
Here is our list of stores offering layaway. We will be updating the post as new information becomes available.
Readers also like
Next up…. time to get your holiday shopping done! We are here to help.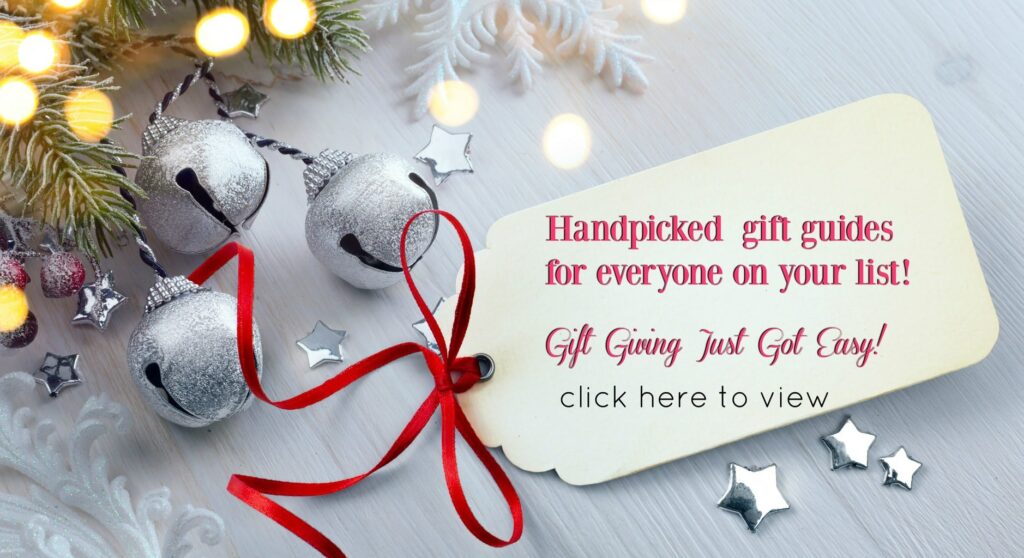 Gifts for Her Under $50 from Nordstrom
Small Gifts Frequent Travelers Need
Cozy at Home Gifts for the Stay at Home Life
Stay tuned for more gift ideas in the days ahead!
We love helping our friends to find what they need at the very best prices.
You can email our team of deal-spotters at morewithlesstodayteam [at] gmail.com and we will do our best to find you options and email you back. No obligation at all, we love to help and we are knee-deep in all of the deal sites on a daily basis.