Life with LBL can be tricky so I'm sharing about Poise Thin-Shape pads as part of a sponsored post for Socialstars #RecycleYourPeriodPad.
Getting older does not mean slowing down. Often it's just the opposite. I just celebrated a birthday and celebrated for a whole week with girlfriends and family.
expired post ……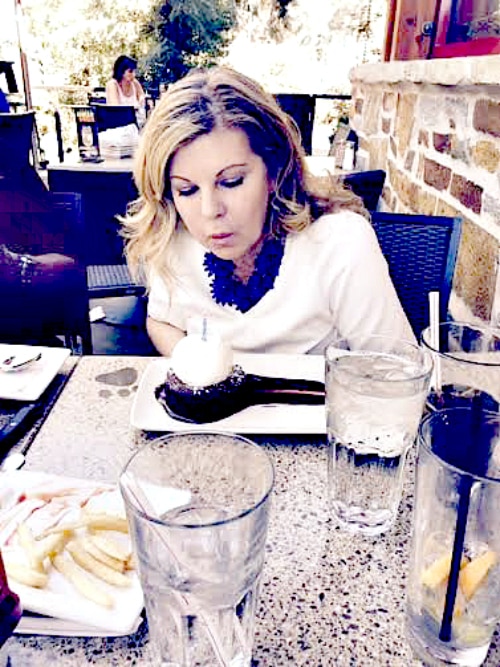 Even my dog joined the celebration at the Lazy Dog Café.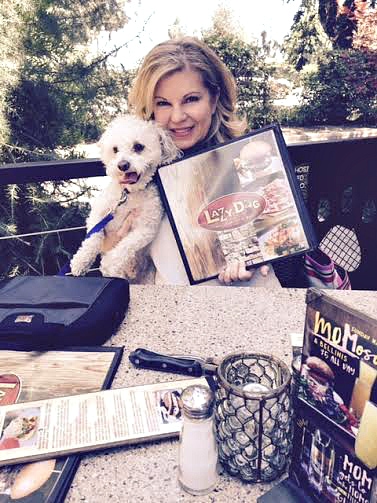 Is that just a California thing where you take your dog to dine with you?
Another birthday. …I'm in that empty-nest season and the next chapter is full of possibilities. I don't WANT to be slowed down by LBL (light bladder leakage). It's a reality for me and it is also a reality is that if affects 1 in 3 women. You laugh and you leak a little, you sneeze and you leak a little, you run and you leak a little, and seriously, I was stopping to change about 3 times a day. Enough of that, I found an easy fix and now I am getting on with life without stopping.
Poise brand has found a solution and had introduced new Poise Thin-Shape pads, which are up to 40% thinner than original Poise pads and are made specifically for bladder leaks. They are not period pads, they are designed to move with your body.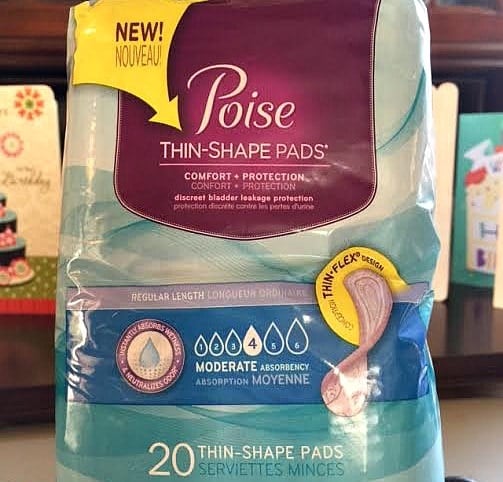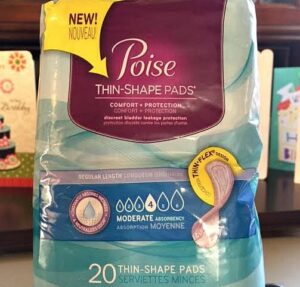 Just wear them and enjoy life more, knowing that you can celebrate, laugh out loud and even sneeze without worry! If you have good friends like I do, you can share everything, even the joys and challenges of our bodily functions, and then laugh it off and get on with the business of living life to the fullest.
Woman to woman, my friends have been there for me. They can handle my stupid jokes, my tears and fears, my complaining and my tendency to laugh a lot, even when it's not appropriate. We have had to avoid even looking at each other sideways for fear of bursting into laughter. Do you have friends like that too?
Get out and have some fun and don't let LBL stop you!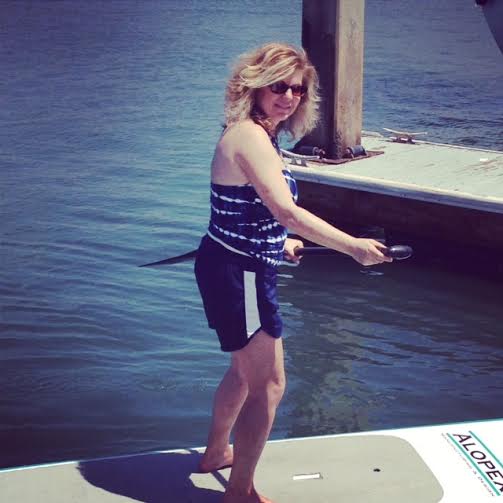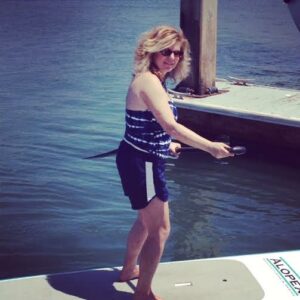 Having fun is not just for the young! We had a blast going paddleboarding and almost fell off several times from laughing so hard.
To paraphase Miley Cyrus …….
"And we can't stop
And we don't stop
We run things, things don't run we
Don't take nothing from nobody
Yeah, yeah
It's our party and we can do what we want"
Light bladder leakage can't stop you and won't stop you if you just plan ahead. You can see my Poise pads in their discreet purple packaging, tucked inside my purse. I'm prepared!