This post is sponsored by Embassy Suites as part of their #PrettyGreat campaign. As always, all opinions are 100% mine.
Recently my husband had a business trip to the Phoenix area, and since we are empty-nesters, I decided to pack up my laptop and accompany him. We have wanted to travel more together, create memories, and have fun. It had been many years since we had been to Phoenix, so this was a great opportunity to experience what the city had to offer.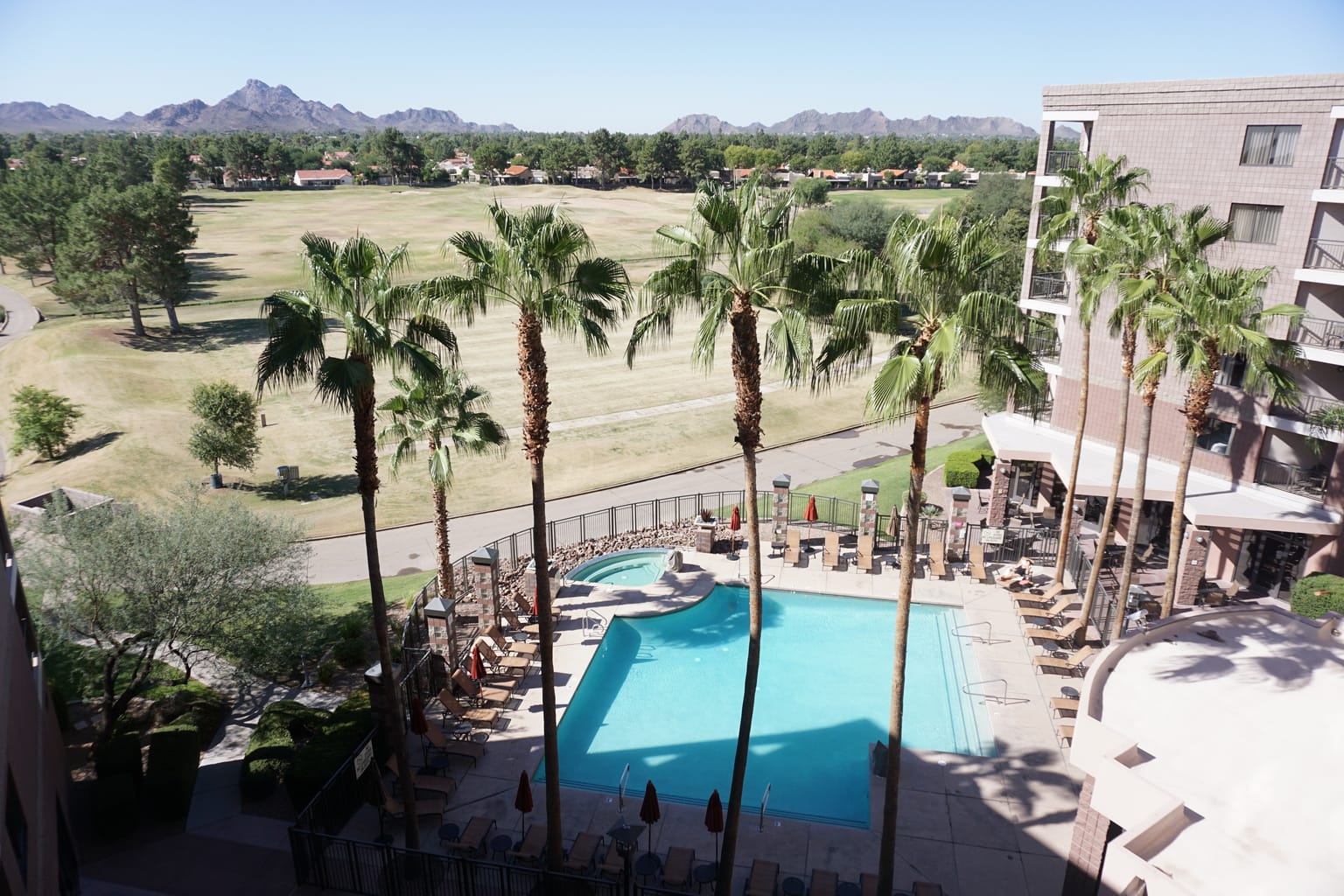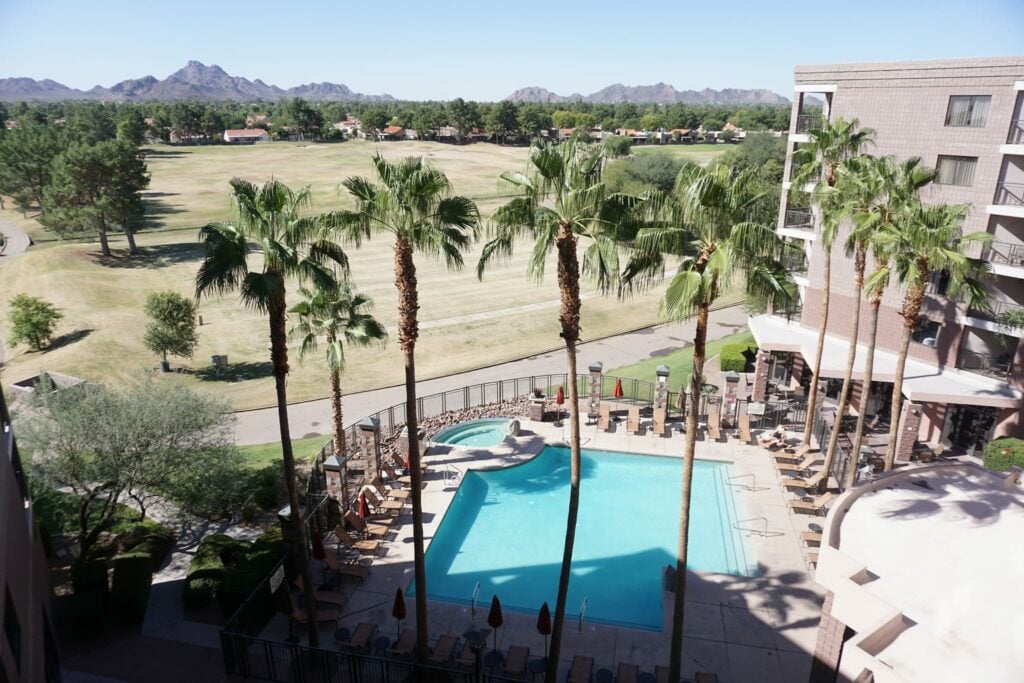 Our gracious host was Embassy Suites which was a short 20-minute drive from Sky Harbor Airport. However, our trip did not start out well. We had a

noon

flight scheduled from our local airport, but the flight did cancel due to aircraft maintenance problems. After waiting for two hours on the tarmac and several more hours for a later flight, we finally arrived in the evening at our hotel destination. We were crabby and it was not the fun getaway I had envisioned at that point!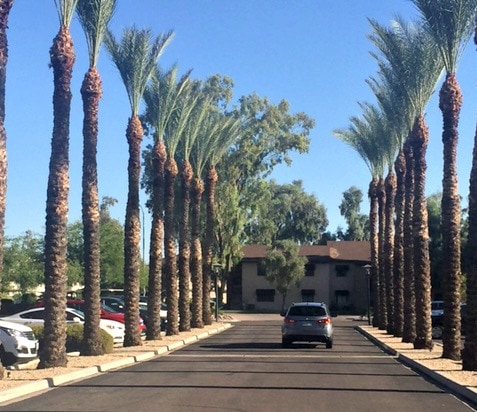 But as we drove up to the impressive entrance to the hotel, the palm tree lined driveway decorated with lights on the trees and entryway gave us an immediate attitude adjustment. As we checked in, the staff was extremely friendly, efficient, and anxious to make us comfortable after our lengthy trip. Fortunately, we arrived 30 minutes before the complimentary manager's reception closed.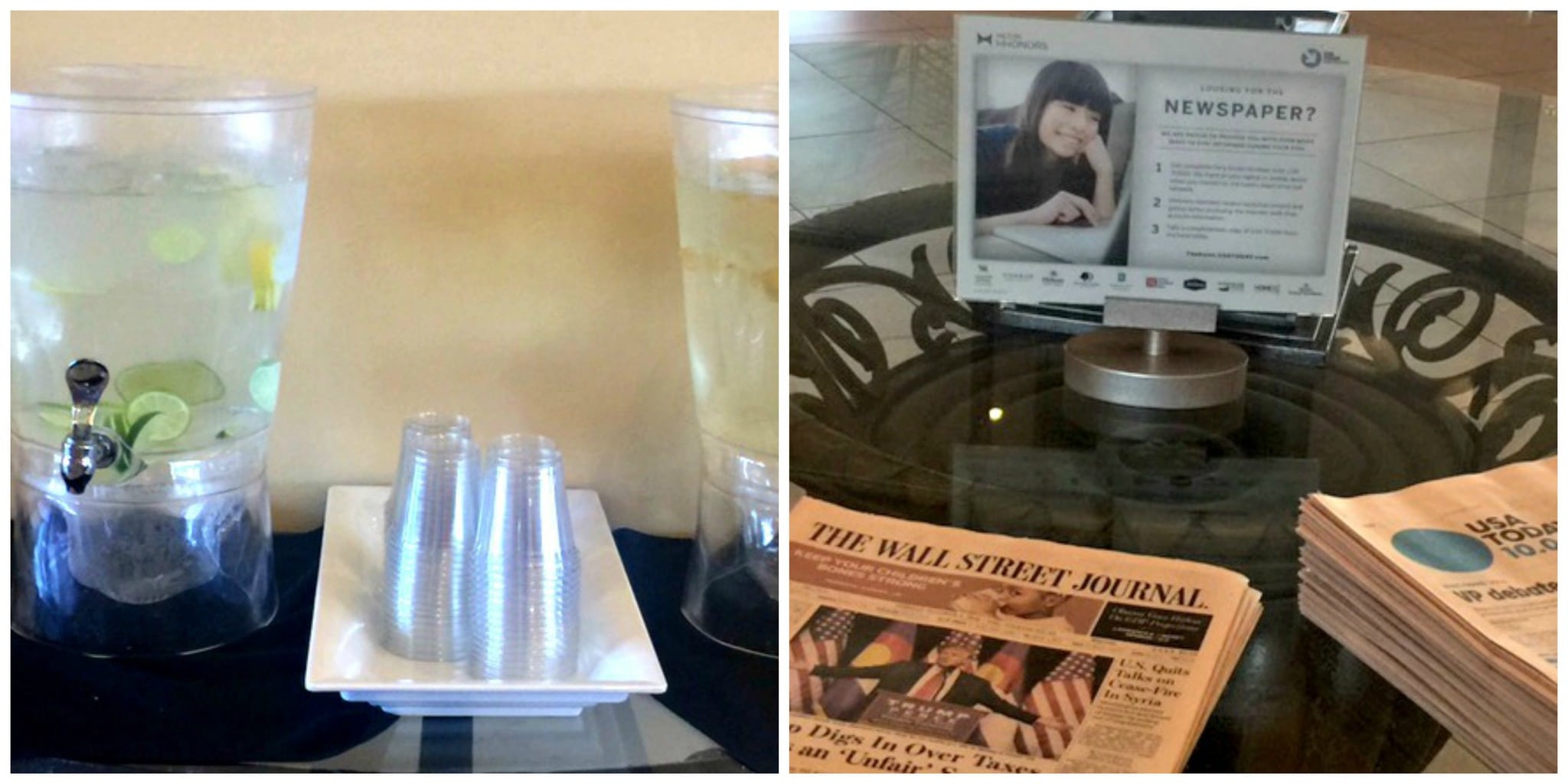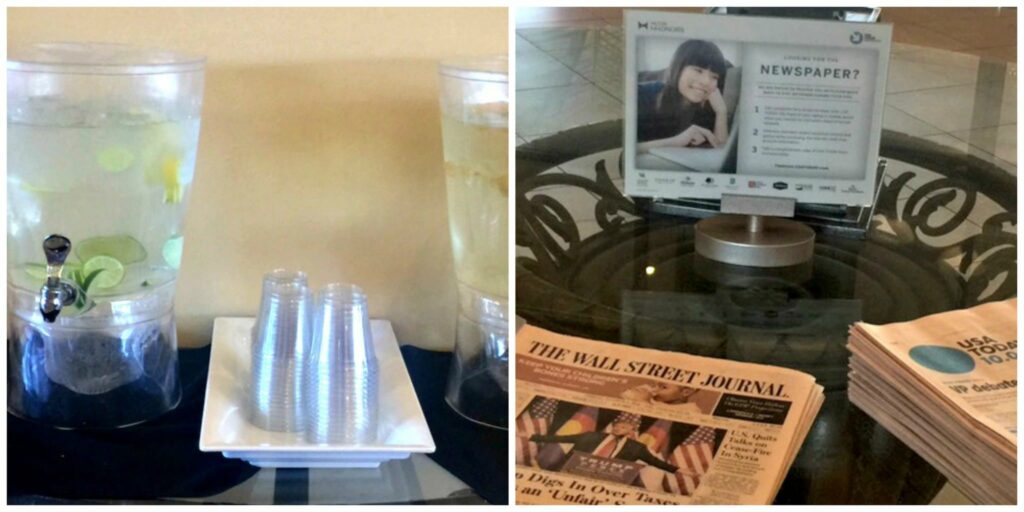 There was a welcoming lobby with a refreshing water dispenser and two newspapers to catch up on events of the day.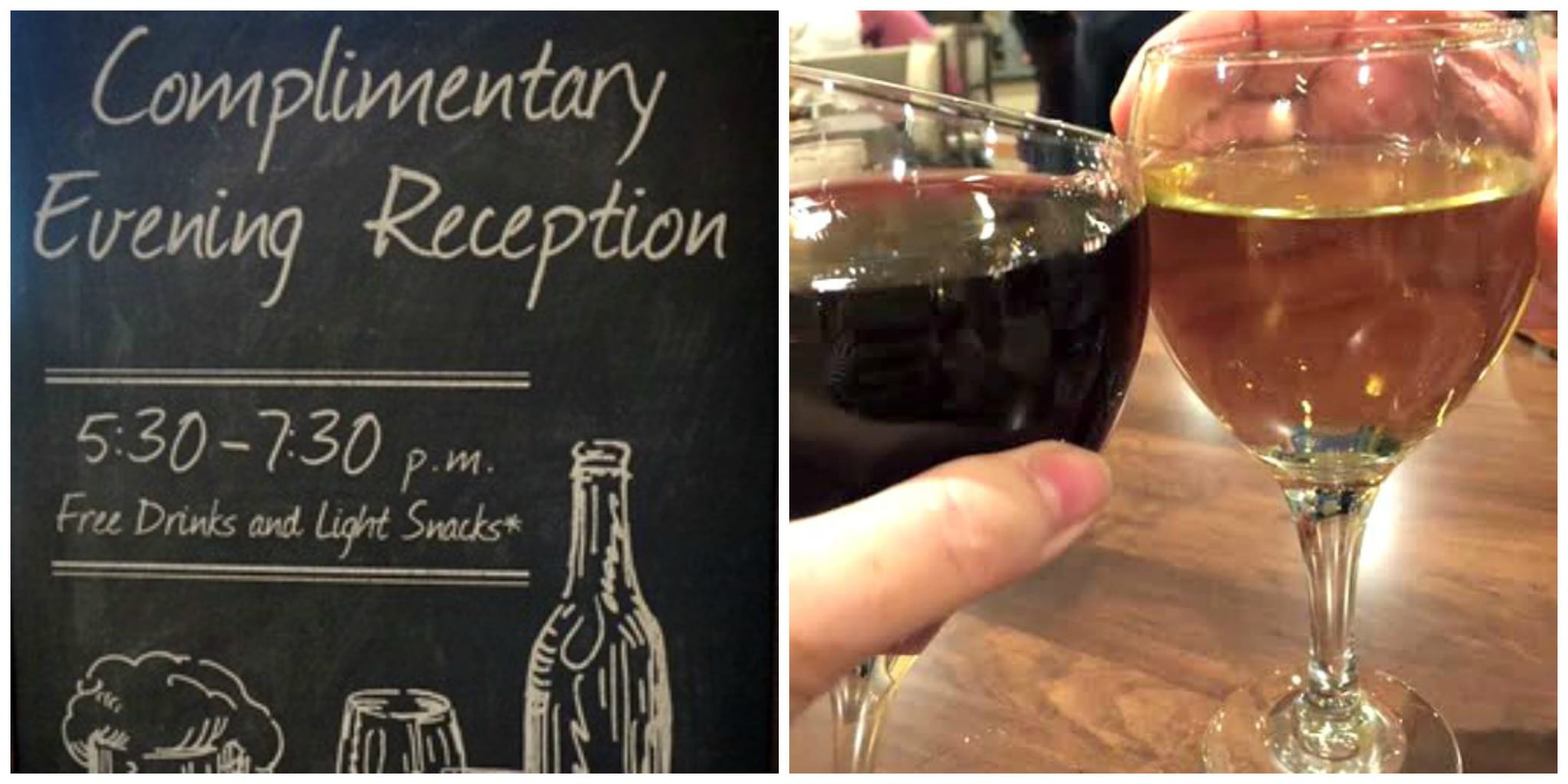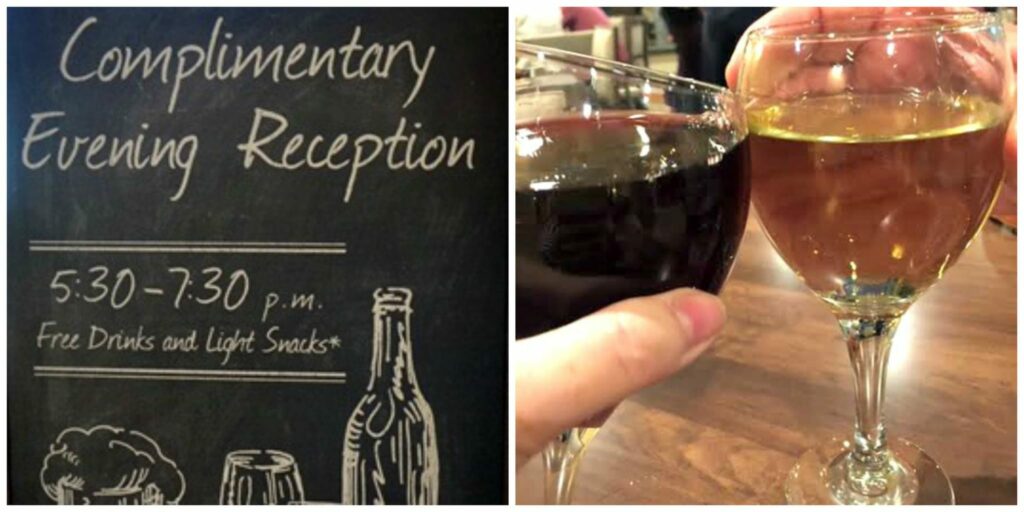 A glass of wine, appetizers, and friendly conversation with other guests soon put us in the mood to enjoy our hotel stay and surroundings.
We loved our contemporary a suite which included a kitchenette area, microwave, mini-refrigerator, coffeemaker, and sink. Behind the large desk was the living room with a flat- screen TV, comfortable lounging furniture, pull-out sofa, dressers, an ample closet and a gorgeous view from the 6th floor of the surrounding Stonecreek Golf Course golf course, pool, and the mountains. Of course with all of our devices, we appreciated the many charging outlets conveniently located not only in the kitchen and living area but the bedroom and bath areas too, plus complimentary wi-fi is available for all Hilton Honors members.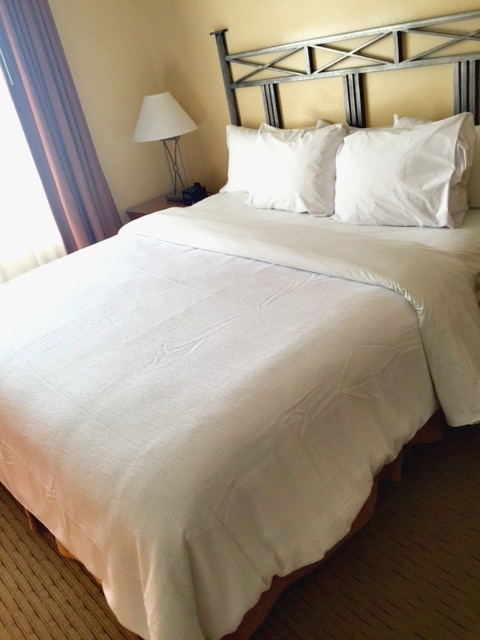 The beds were perfect and I cannot remember when we had more comfortable pillows, which made it very easy to drift off to sleep.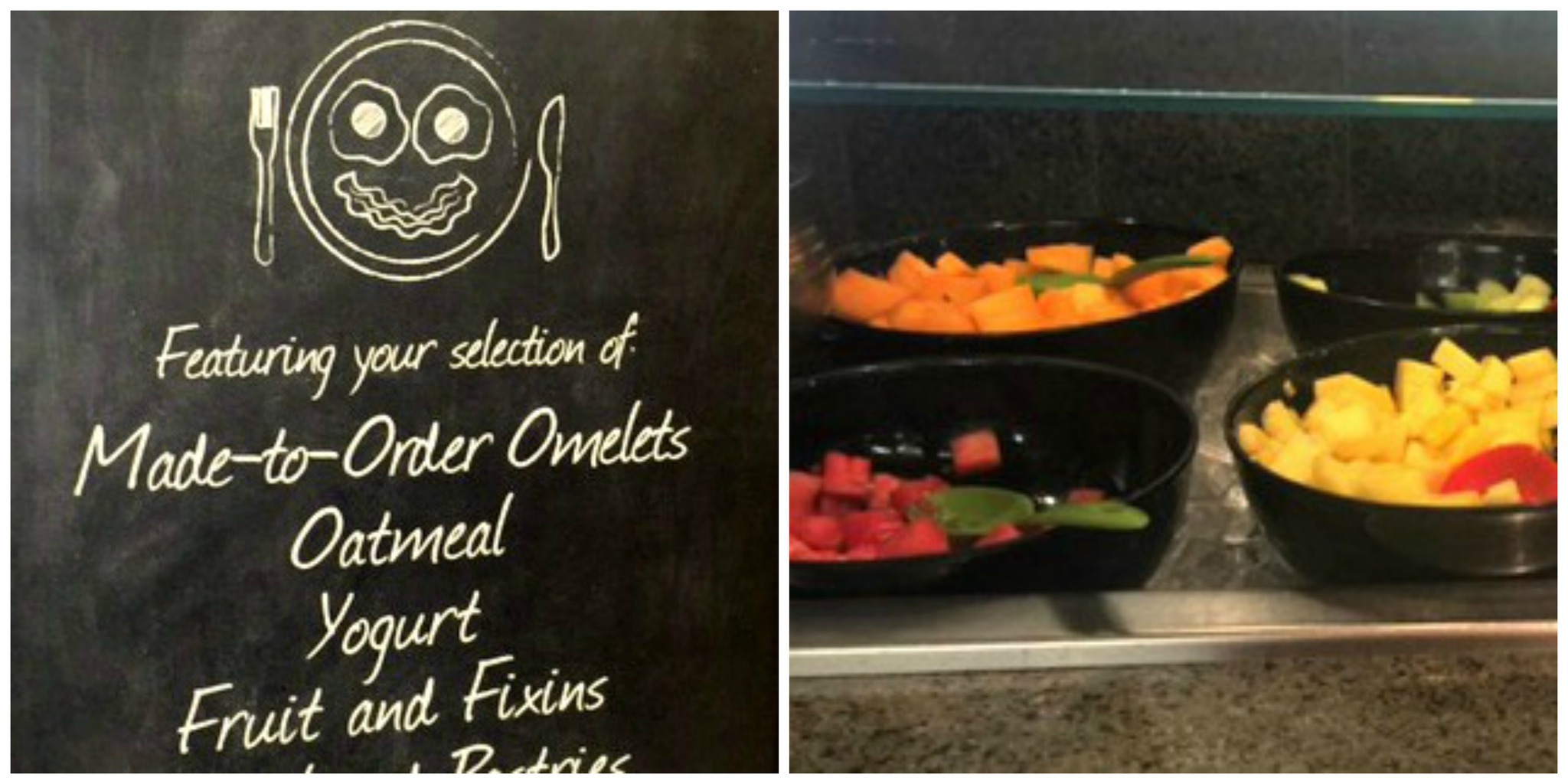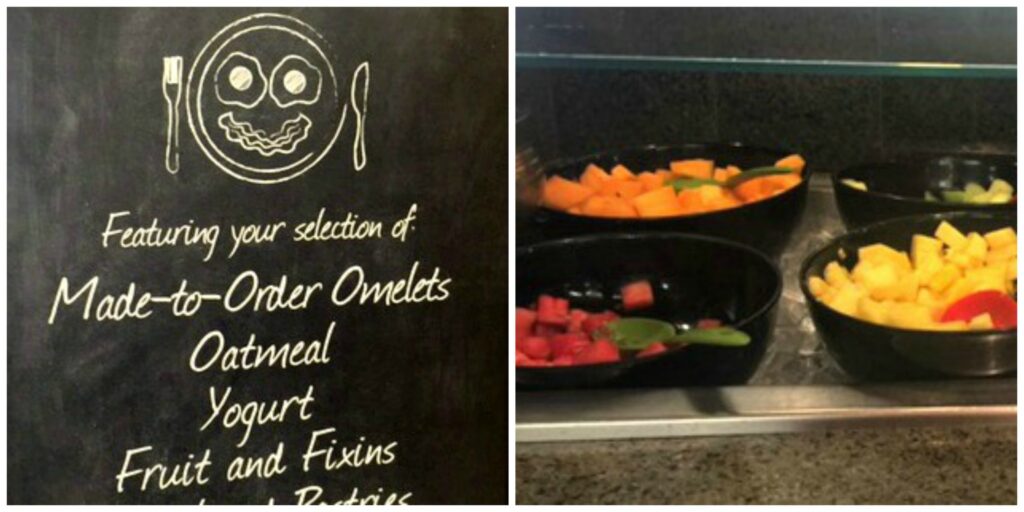 The following morning we enjoyed the complimentary hot breakfast made to order. The breakfast here is a quantum upgrade from the skimpy continental breakfasts offered by other chains. At Embassy Suites, breakfast was presented right with an available omelet bar, fresh fruit selection, cereal station, pastries of your choice—all with the busy traveler in mind. It is a great value and it saves time in the morning too. After breakfast, we relaxed at the pool under the cool shade of the patio area reading the morning paper, sipping fresh coffee, and forgetting the travails of yesterday's travel.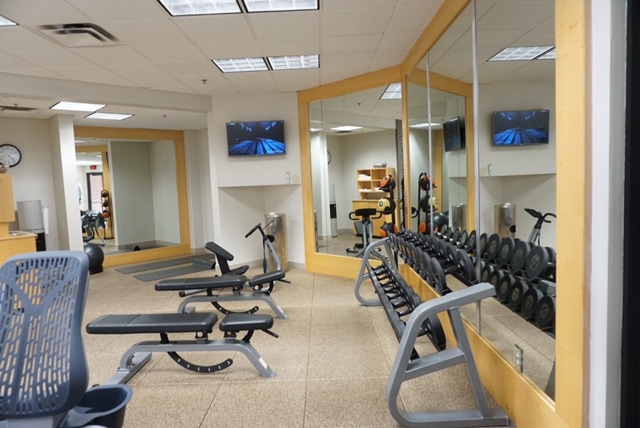 While we didn't have time to take advantage of the exercise room but there is plenty of high-end weight training and cardiovascular equipment for the workout enthusiast. There is also a business center, 14 meeting rooms and a convenience store for snacks, souvenirs, and necessities you may have forgotten to pack.

Right behind the property there is a golf course and walking trails to enjoy the surroundings and gorgeous mountain views.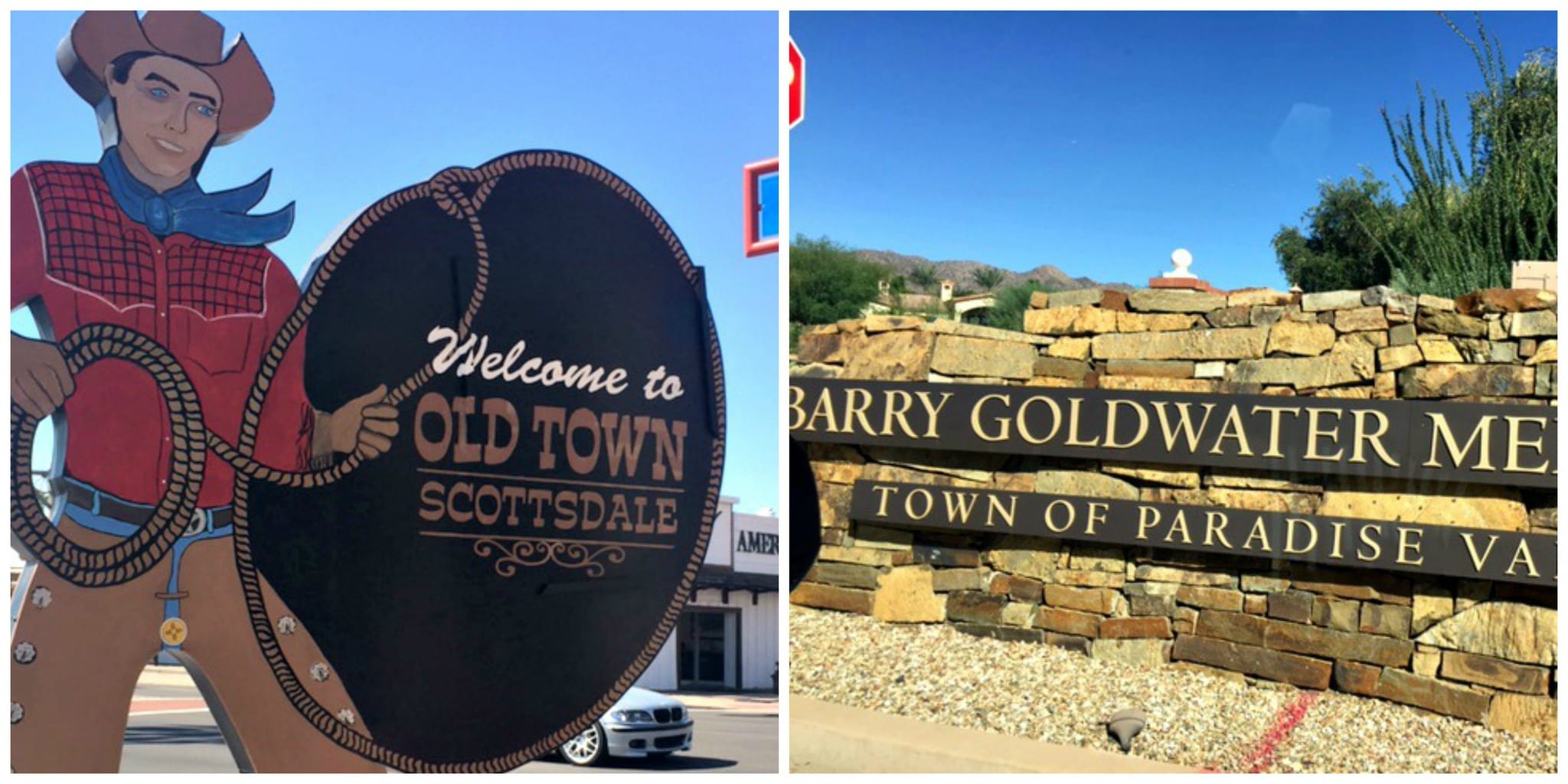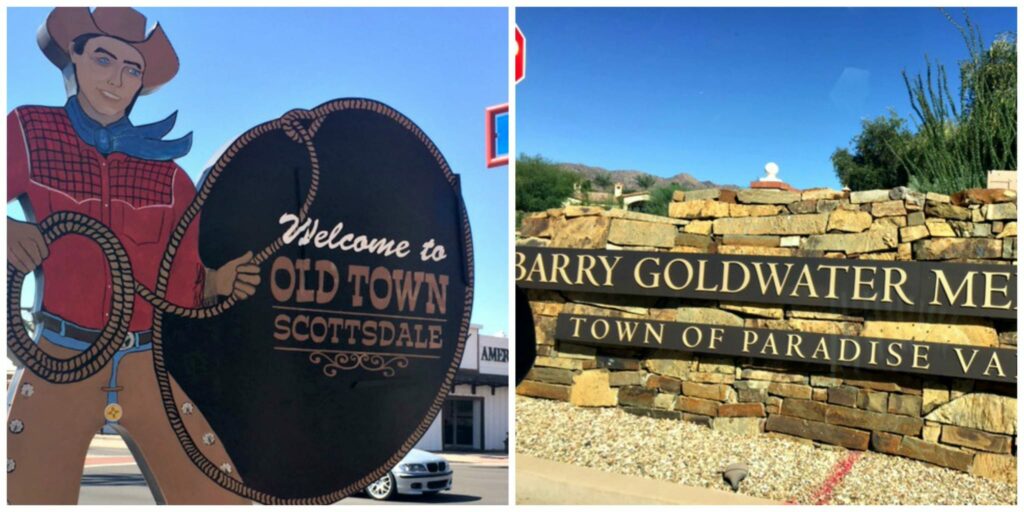 After my husband's client meetings, we did enjoy a little sightseeing to the Old Town Scottsdale area, the Barry Goldwater Memorial Park, and a fantastic dinner at the Talking Stick Orange Sky restaurant.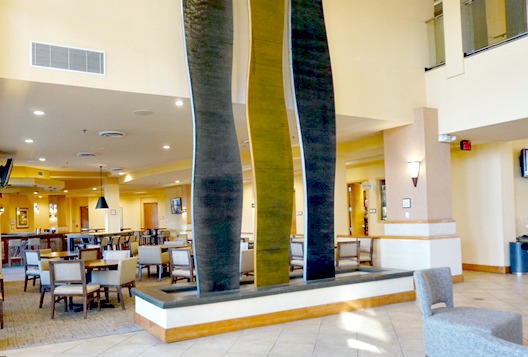 The Embassy Suites is an exceptional value for all travelers regardless of budget. The complimentary happy hour, appetizers, made-to-order breakfast, spacious, comfortable rooms, exercise amenities all within a cosmopolitan city make a visit to Embassy Suites Phoenix a #PrettyGreat travel experience for both business travelers and families.