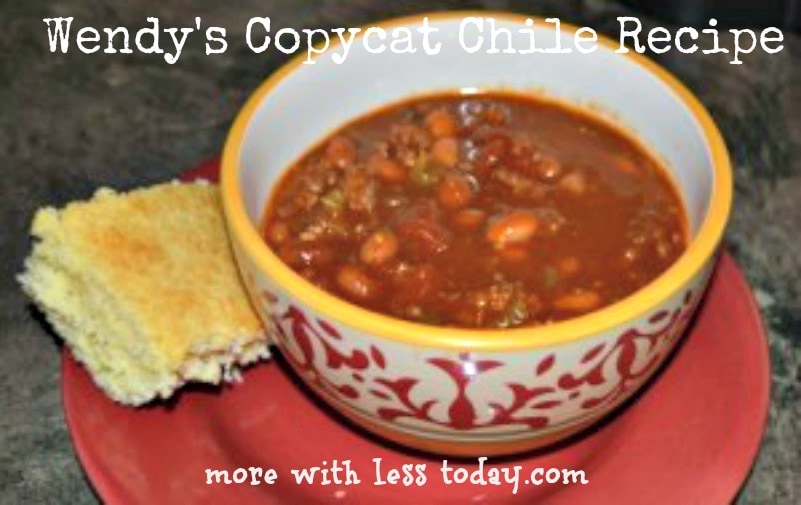 Wendy's Copycat Chili – Easy Weeknight Recipe
Need an easy recipe to feed the kids after a long day at school? Are you a fan of Wendy's chili? Now you can easily replicate it at home. Follow these easy steps and try making this easy copycat recipe.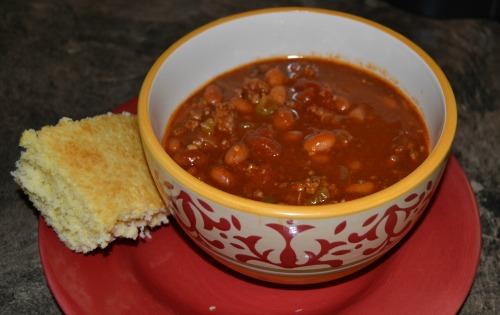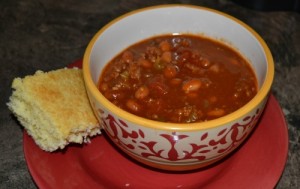 I love to cook. It's that simple. My heart is most happy when I am in the kitchen making a nutritious meal for my family. I loathe eating fast food. Now, there is nothing against it and I am not saying we never do because let's face it, life gets hectic and sometimes its just easier to hit the drive-thru every once in a while. I will admit though, I do love certain foods that I can get from my local fast food establishment, but I don't want to pay the price for it.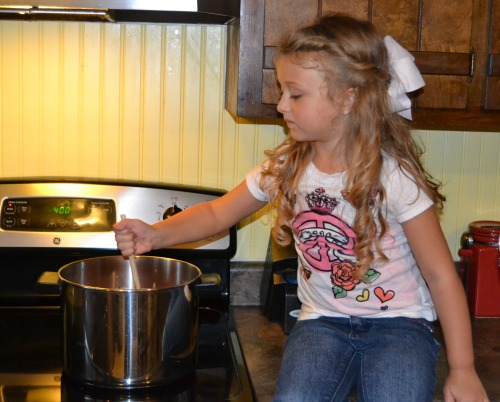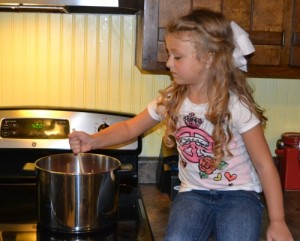 What I have started doing now is finding the copycat recipe online and I make it at home and guess what? It's usually just as good if not better in my opinion. One such copycat recipe I make frequently and is a huge hit with my family is Wendy's chili which I found at MamaLovesFood.
This recipe makes a ginormous amount. Possibly enough to feed a small army. Now you can make this much and freeze it for later but I have never tried that. I prefer to eat it fresh and piping hot right off the stove.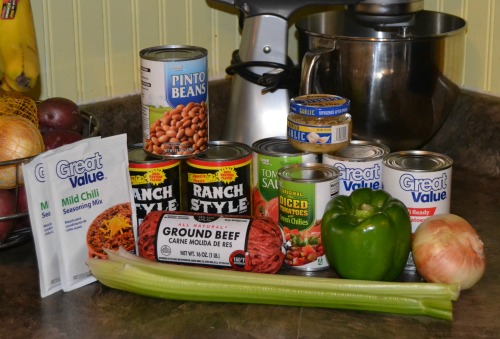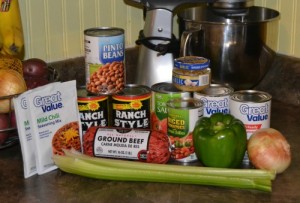 2 tablespoons of minced garlic
2 15 oz cans of ranch style beans
1 15.5 oz can of pinto beans
1 15 oz can of tomato sauce
1 14.5 oz can of diced tomatoes
1 10 oz can of original Rotel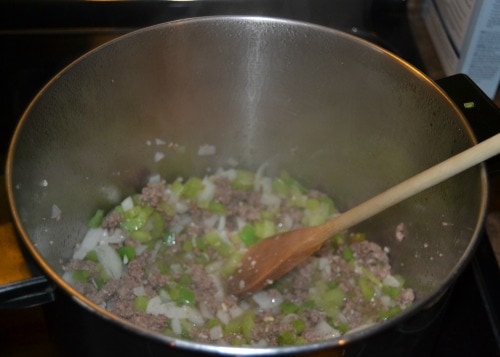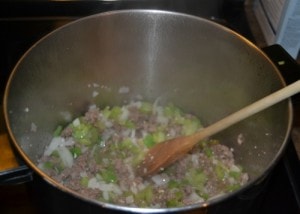 Chop up the celery, onion and green bell pepper. Start to brown the hamburger and add the veggies and garlic. Once that is done add beans, tomatoes and chili mix. Mix everything together and cover the pot. Turn the burner down to low and let it simmer for a couple of hours, stirring occasionally.
Once it is ready, top it with garnishments that you prefer. I love to add cheese, onion and sour cream.
*Side note I have used this exact recipe and made this in the slow-cooker and it came out AMAZING!!!
A big thank you to reader Dani, for contributing her Wendy's Chili copycat recipe.