A common question I get asked this time of year is "what is a good gift for those who are hard to buy for?" Whether it is a boss, coworker, a faraway relative or a friend who has everything, a tasteful gift package from Omaha Steaks will be a clear winner.
I'm an ambassador for Omaha Steaks and the more I learn about this family-owned company and the care they put into every delivery, the more proud I am to share them with my readers. If you are thinking ahead for the holidays, they have so many options for gift giving.

October was a tough month for me. I traveled for most of the month and it was wonderful to come home to The Tasteful Gift package that was waiting for me. My husband and I enjoyed the first of several meals last night, and we will enjoy several more meals this weekend. This gift bundle is a great value and right now it comes with free shipping too.
The Tasteful Gift package contains 19 total items and is on sale now for $79.99, a 50% savings plus it ships for free. You can take advantage of the sale now and choose your ship date either to yourself or to send as a gift.
The Tasteful Gift Package contains:
2 (5 oz.) Filet Mignons

2 (5 oz.) Top Sirloins

2 (4 oz.) Boneless Pork Chops

4 (4 oz.) Omaha Steaks Burgers

4 (2.88 oz.) Potatoes au Gratin

4 (4 oz.) Caramel Apple Tartlets

1 (0.33 oz.) Signature Seasoning Packet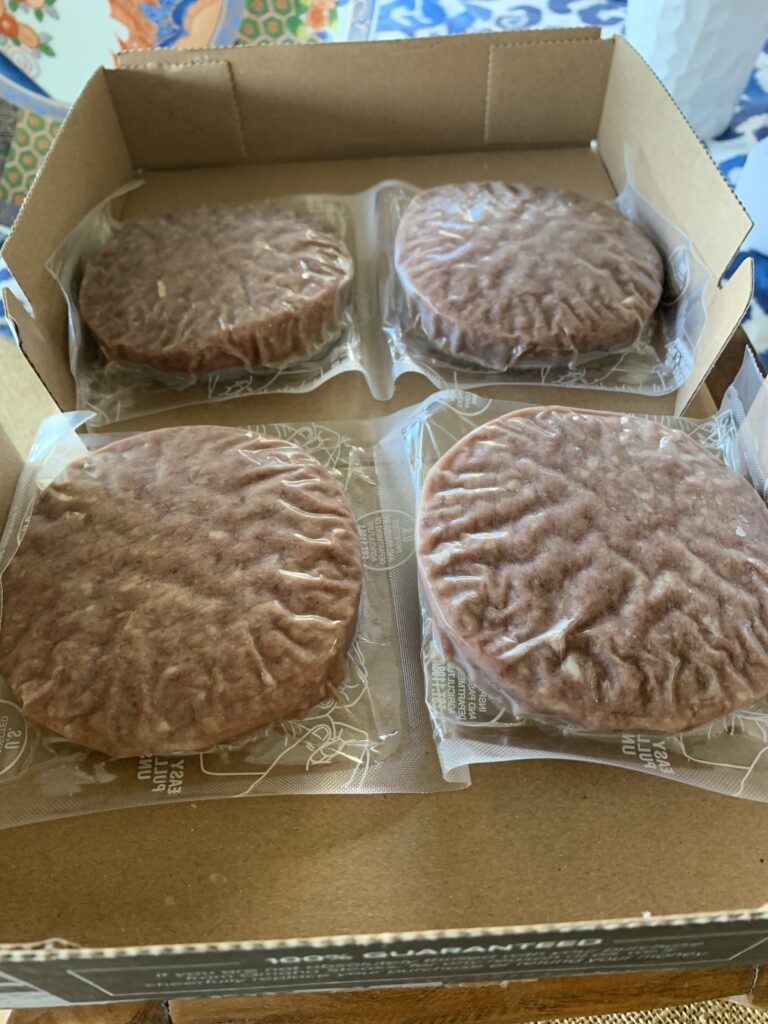 Because everything is already proportioned and individually sealed so you can cook what you need and save the rest for another meal. There is no waste. Now that we are empty-nesters, we really enjoy Omaha Steaks meals and always have something tasty in the freezer should the kids or company drop by.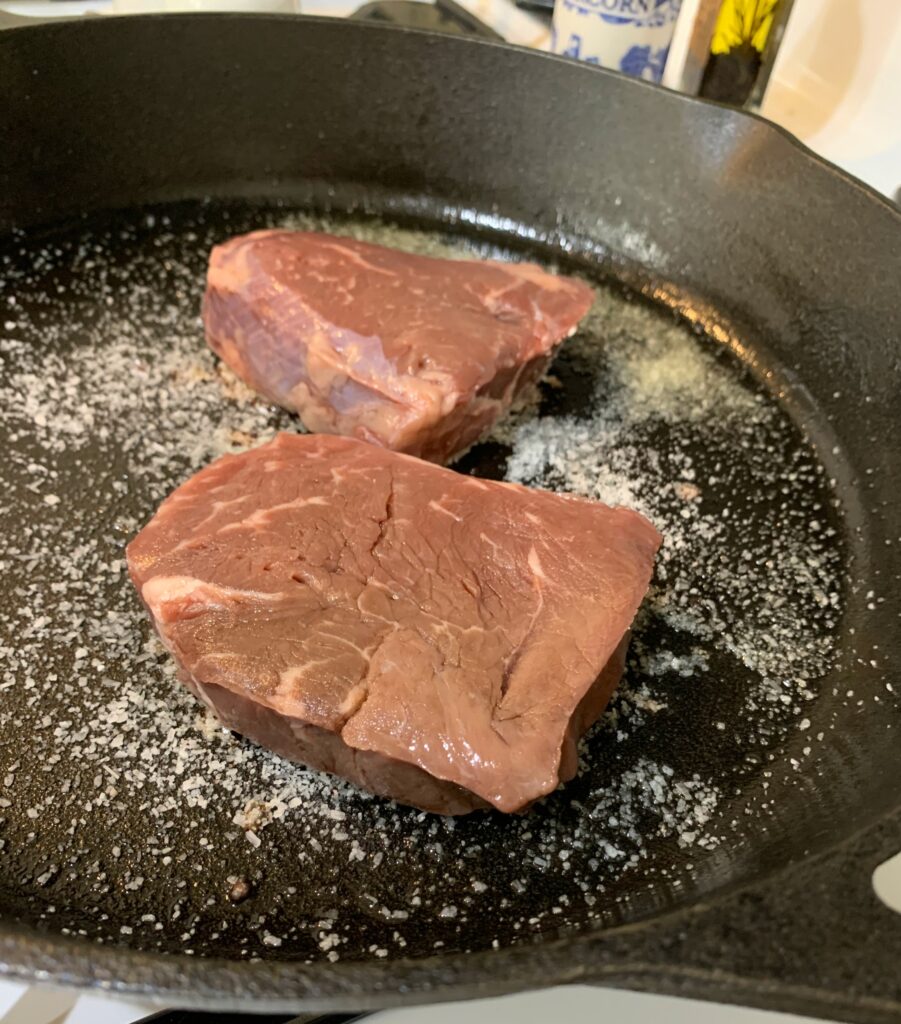 I made the Filet Mignons on the stovetop in my cast iron pan. It is quick and easy if you don't want to use the grill. You can also broil them.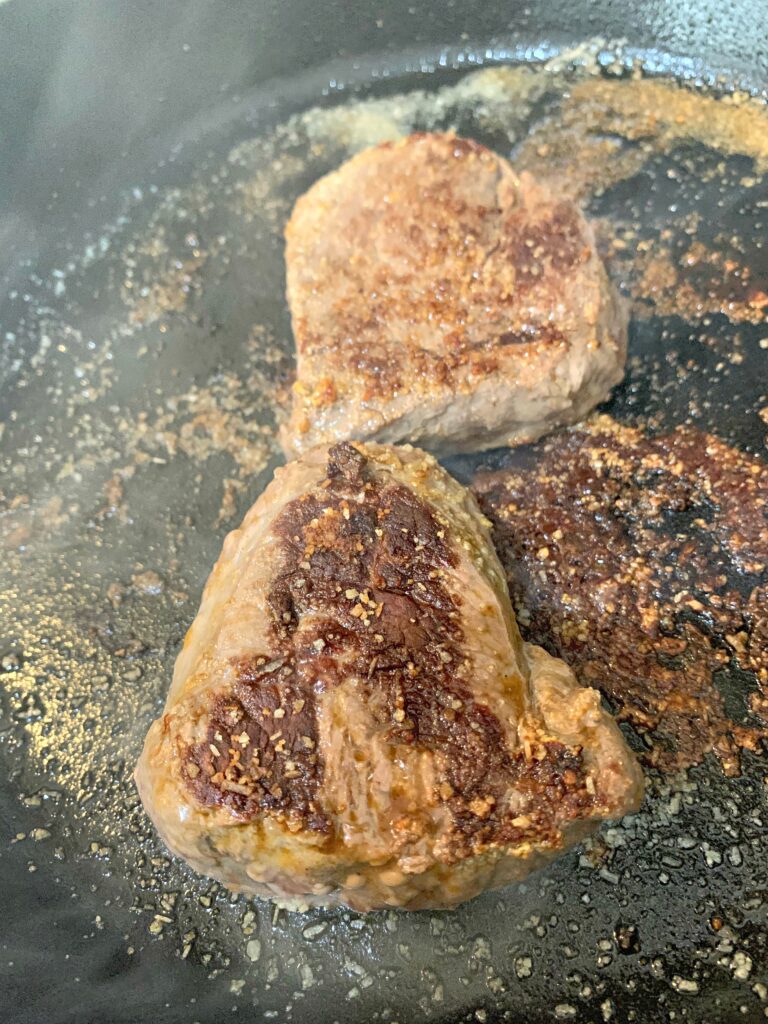 I lightly oiled the Cast Iron pan with olive oil and then sprinkled a base of Kosher Salt which makes a nice crunchy topping on the steak. It really does not need anything at all. They are so tender with an incredible flavor.
The Filet Mignon steaks from Omaha Steaks are cut from hand-selected premium beef tenderloin and are aged at least 21 days for maximum tenderness.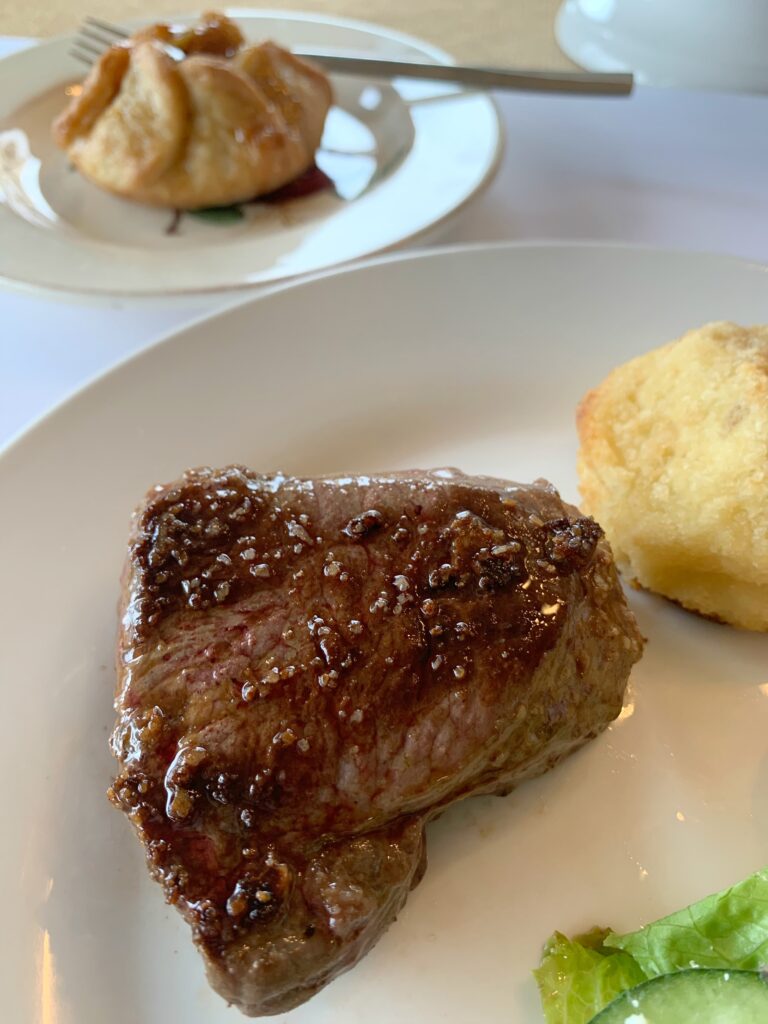 Who on your gift list would enjoy this delicious meal?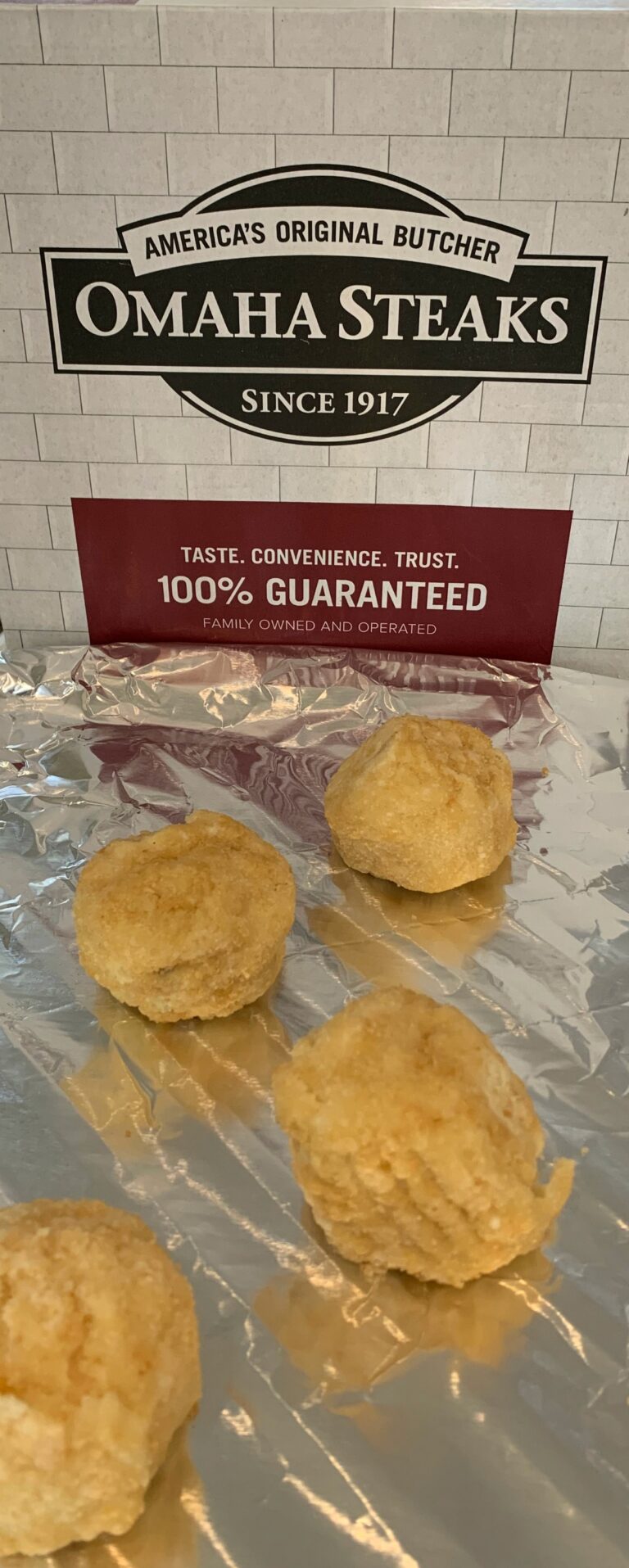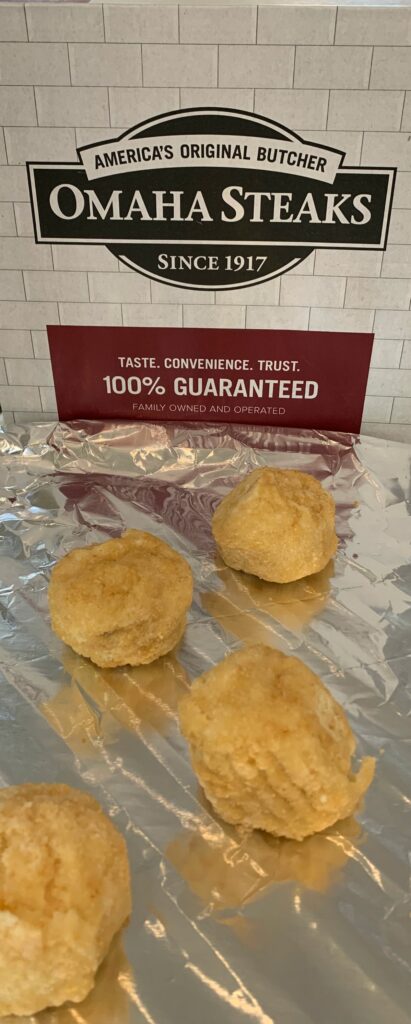 I cooked all 4 of the Potatoes au Gratin and saved two of them for tomorrow's dinner. They go right from your freezer to your table, just bake and serve! I added a little parsley for garnish but it is optional.
These creamy shredded potatoes are lightly breaded and prebrowned and they pair perfectly with any steak dinner.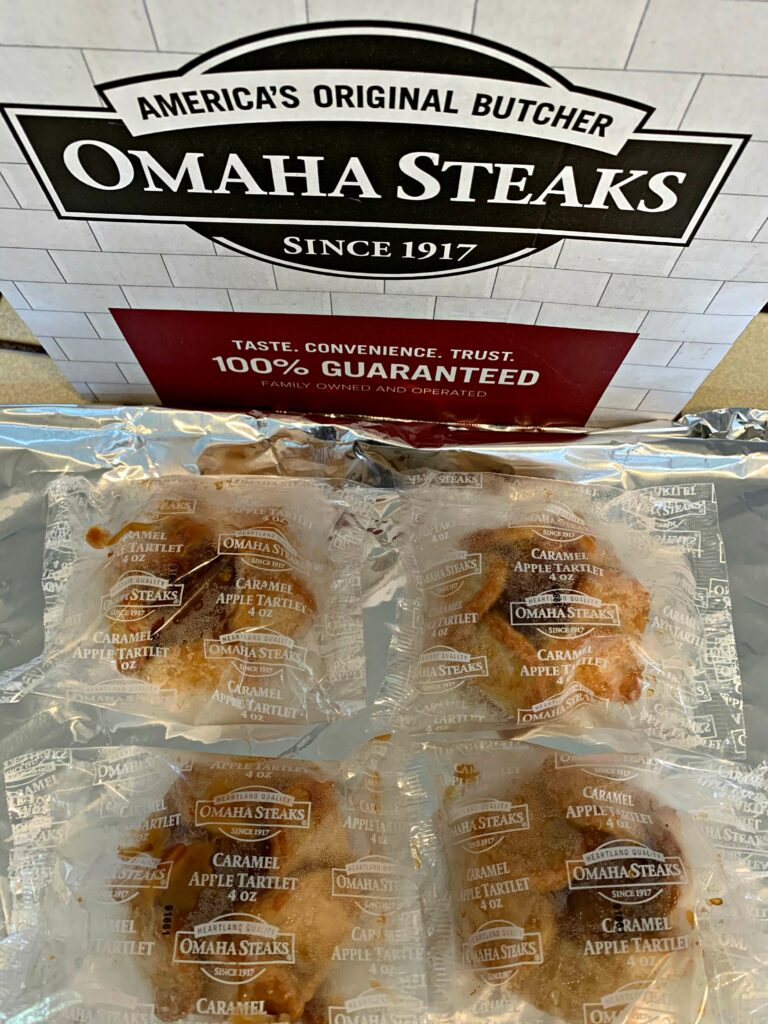 The delicious dessert that comes with the Tasteful Gift Package is the Caramel Apple Tartlets. I enjoyed these when I visited the Omaha Steaks headquarters last year and I knew my husband would love them. They are the perfect size for dessert. Once again, I baked them all but saved two or tomorrow. You can also serve them with a scoop of vanilla ice cream. You can thank me later!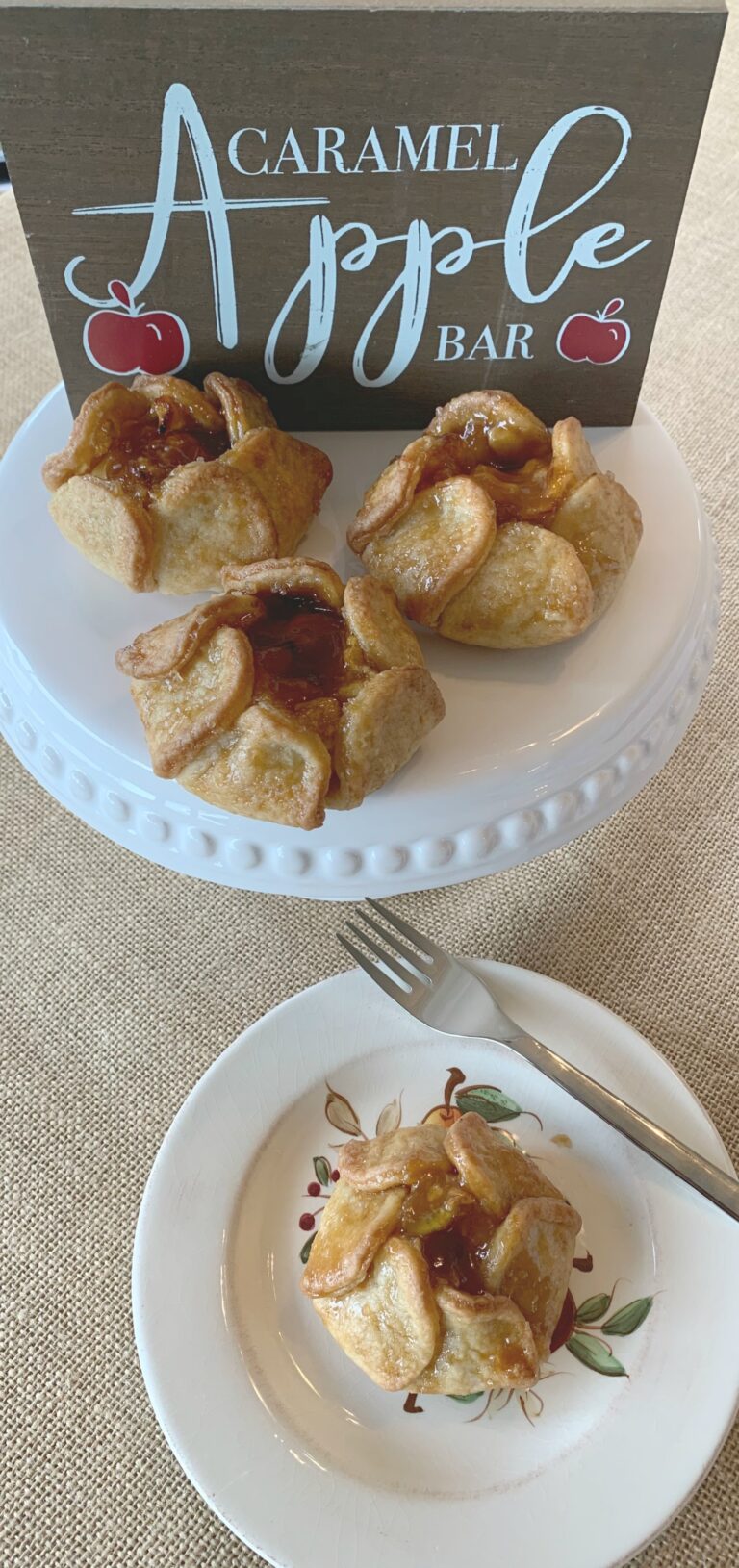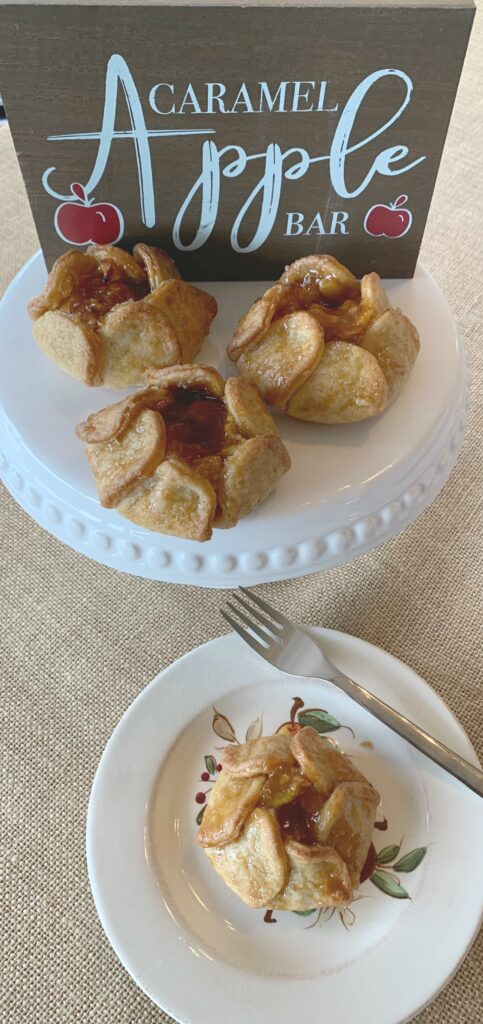 This delicious dessert is consistently top-rated and a best seller. It is made from scratch with crispy apples and real cream caramel. Your gift recipient will surely thank you!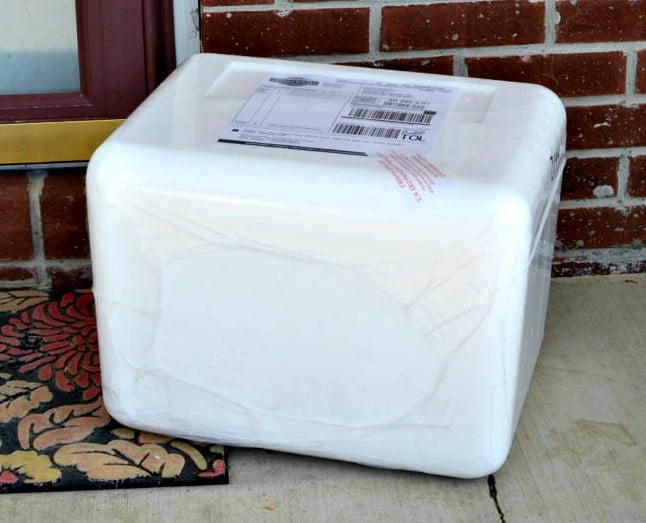 Your products are individually frozen and boxed, then packed with care and dry ice in an insulated cooler.
For more delicious options, check out these Omaha Steaks selections our family has enjoyed:
Easy Appetizers for a Party from Omaha Steaks
The Omaha Cut Ribeye from Omaha Steaks
Boneless Chicken Breasts from Omaha Steaks
Argentinian Shrimp from World Port Seafood/Omaha Steaks
Butcher's Breakfast – one-pan skillet breakfasts
My Thanksgiving Meal Delivered from Omaha Steaks
Easy Easter Meals to Order Online