This is a sponsored post written by me on behalf of Viva® Vantage®. As always all opinions are 100% mine.
Do you ever feel like your shopping cart is on auto pilot and you are mindlessly adding the same items without much thought? Viva® Vantage® understands that people fall into ruts and routines in their life, which can include our shopping habits with the household products we buy.
Just by buying the same household products with each trip, we can miss out on other great options in the process.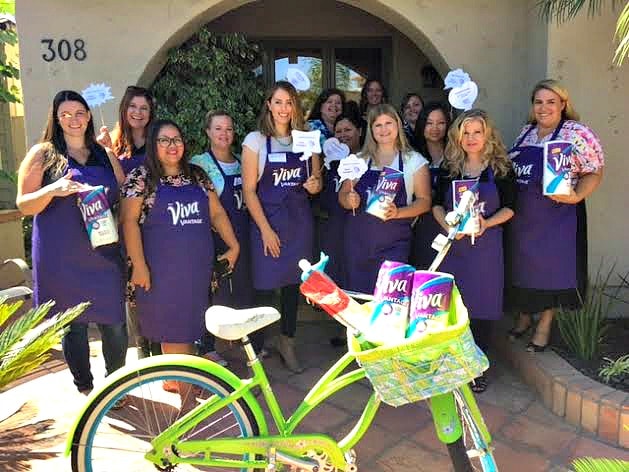 I was excited to be invited by Viva® Brand to a lovely event in southern California along with other bloggers and take the "7-Day Switch Up." We were asked to switch up our routine by trying Viva® Vantage® for seven days and then get together to share the clever ideas for entertaining, cleaning or kitchen switches that we came up with.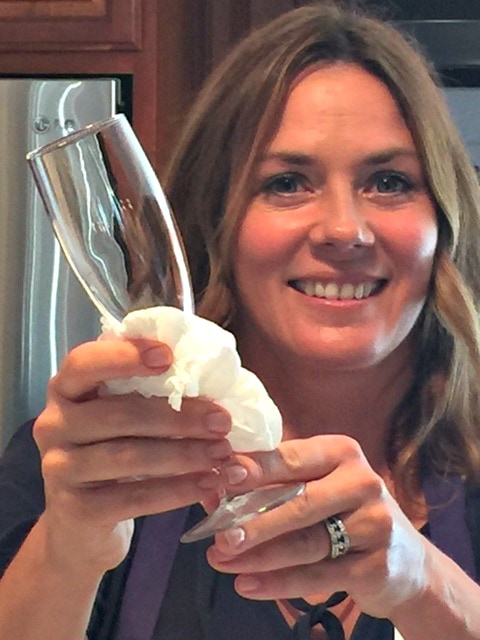 What We Learned When We Took the Viva®Vantage® 7-Day Switch Up:
Ditch the bulky colander in favor of a paper towel. Place veggies and fruit on a sheet of Viva® Vantage® paper towels under a running faucet to function as a strainer; the stretchy-strength will keep the towel intact when wet.

Keep lettuce fresh longer by wrapping a paper towel around a head of lettuce to soak up excess moisture.

Hand wash and dry wine glasses and other stemware using the cloth-like texture of Viva® Vantage® paper towels for a sparkling finish.

Replace the need for a vegetable scrubber by using the great scrubbing power of Viva® Vantage® paper towels to properly clean mushrooms, potatoes, etc.

Need to chill white wine quickly? Don't dilute it with ice; wrap a damp paper towel around the bottle and put in the freezer to chill rapidly.

Slip a damp paper towel under your cutting board to prevent it from shifting while slicing and dicing.

Need to get that grime off your stove? The great scrubbing power of Viva® Vantage® paper towels allows you to clean the toughest messes and restore your kitchen's shine.
My favorite tip was using them to make my glasses sparkle. Have you ever wiped off a glass only to have it look worse? The revolutionary V-Flex™ Weave is so strong that you can use the "Stretchy-Strength" of Viva® Vantage® to clean a cupboard full of glasses and not have to worry about leaving lint or fibers behind.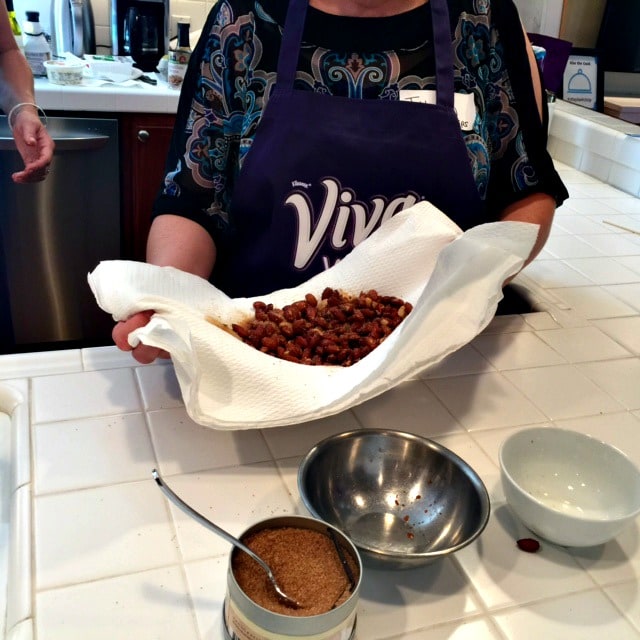 The sponge-like absorbency allows you to use the towel as a strainer or colander for veggies and fruits. If you are like me, you dislike grabbing the colander to rinse grapes or fruit and then having it take up half of the dishwasher. Be sure and use it to clean your potatoes and mushrooms. Viva® Vantage® stretches to scrub and does a remarkable job! We saw why Viva® Vantage® was recently named a 2015 Product of the Year.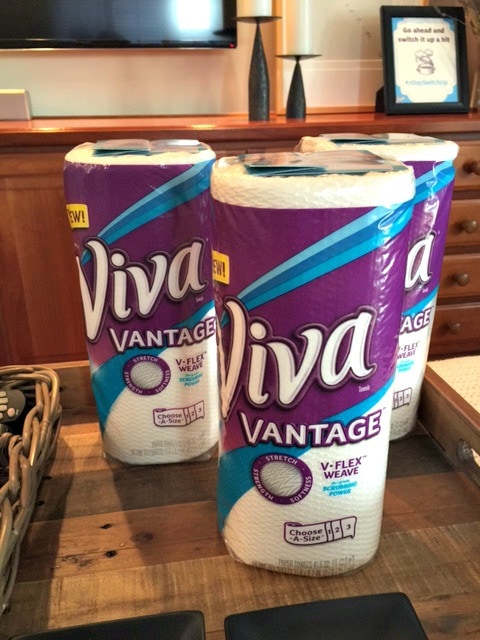 Being a frugalista, my old custom was to grab and go with whatever paper towel option was the cheapest. I would use up a roll in no time because the paper towels were not strong enough to get the job done. Viva® Vantage® stretches to scrub everyday messes. Like me, I'm sure you will be quite pleased with a product that works as hard as you do. It's a great multi-tasker.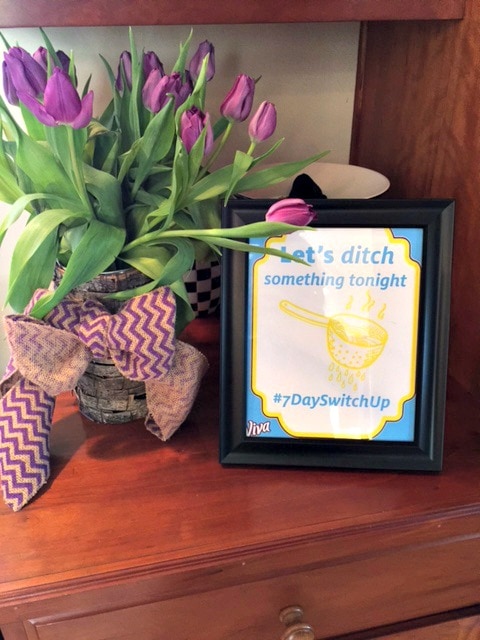 Click the Savings Tab
Visit Viva® Vantage® here for a coupon for your purchase to take the Viva® Vantage® 7-Day Switch Up for yourself!
Then return to the website to dish on your switch. Thank you to Viva® Vantage® for sponsoring this post and for a fun event!