This is a sponsored conversation written by me on behalf of Pepto Bismol . The opinions and text are all mine.
When the Best Part of Vacation is the Food – Pack the Pepto
I'm pretty regimented about my food intake when I am home. My husband teases me and says that I eat the same thing every day. Are you the same? My daily routine consists of fruits, veggies, lean protein and lots of water.
When I'm traveling, all of those healthy habits just fly out the window. To me, the best part of going on vacation is the food. Different areas of the country and the world beckon with new flavors and new dishes to try.
I love talking with locals and asking for restaurant recommendations and finding out where they like to eat. I read restaurant reviews ahead of my trip and plan my days accordingly.
Once I have my first meal or two, my digestive system is always a few steps behind and I've had stomach troubles at the beginning of a vacation. I can almost hear my body saying, "whoa, Lori, what is happening here?"'
I want to share my easy fix for this dilemma, just pack the Pepto.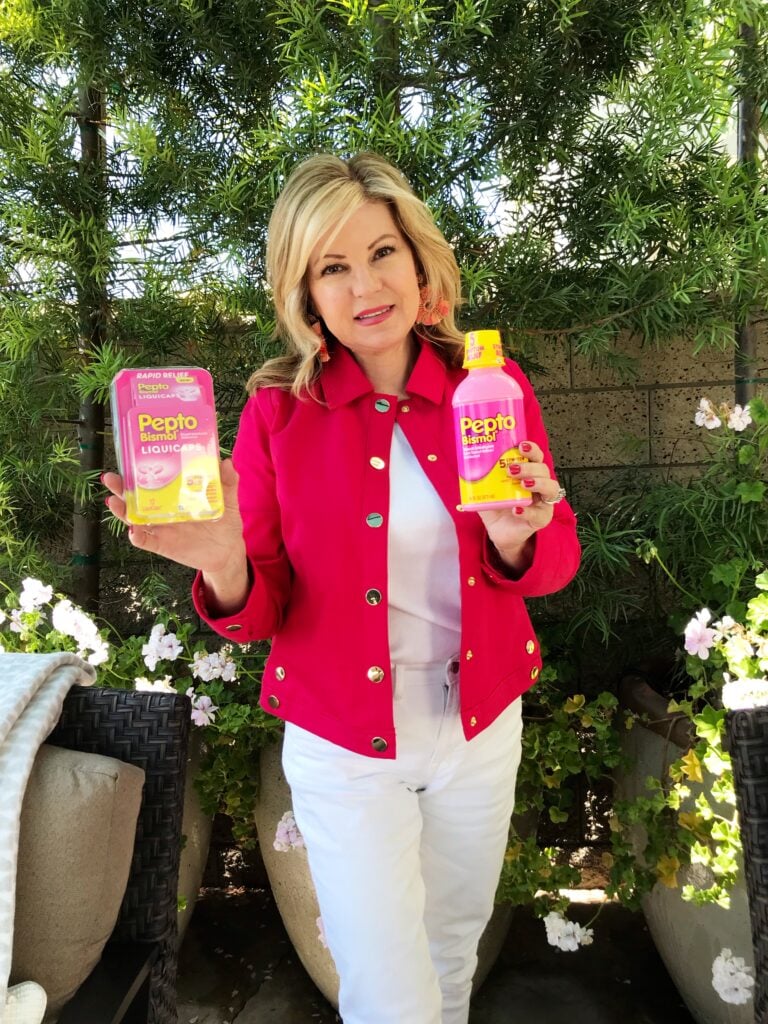 Pepto Bismol coats your stomach and provides fast relief from nausea, heartburn, indigestion, and upset stomach due to overindulgence in food and drink and diarrhea. That about covers it, right? Who wants heartburn, indigestion, nausea, gas, belching and fullness on a vacation you have looked forward to?
I learned that overindulging or sensitivity to certain foods can result in the release of irritants. This can lead to damage of the protective lining and cause indigestion, nausea and gas. Pepto Bismol's active ingredients bind to the irritants and neutralize them preventing further damage and providing relief.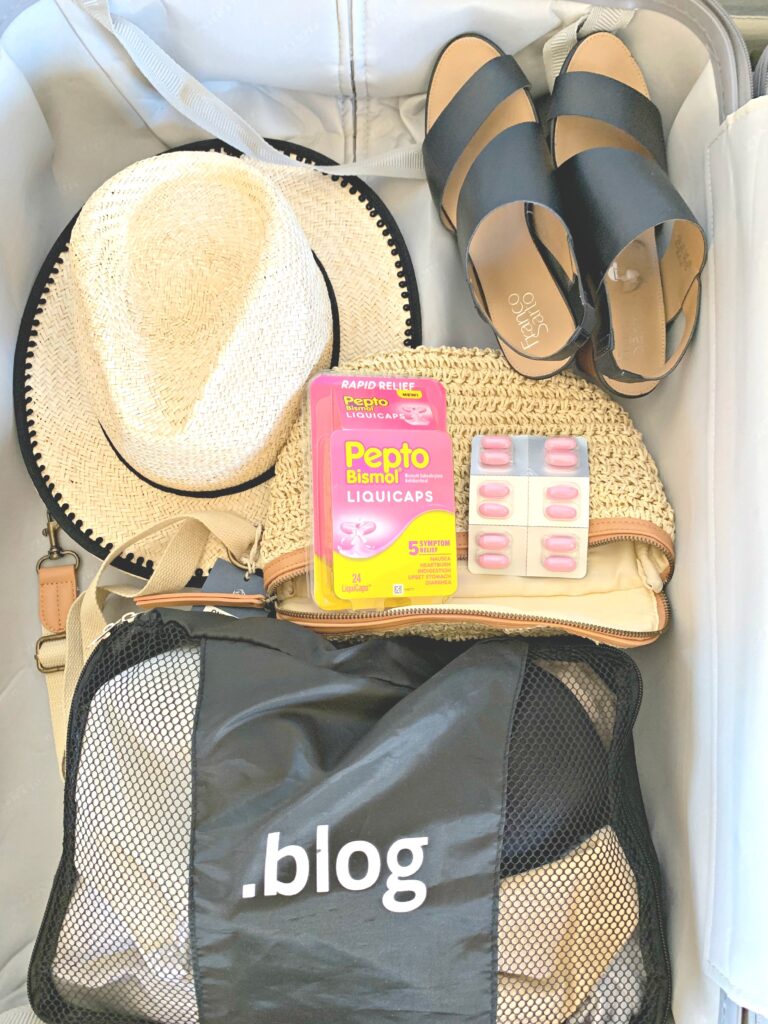 The new Pepto Bismol LiquiCaps are so easy to pack and provide the same rapid relief we have come to appreciate over the years from Pepto Bismol liquid. The Pepto Bismol LiquiCaps contain the same active ingredient (bismuth subsalicylate) as original Pepto Bismol so you can rely on them too.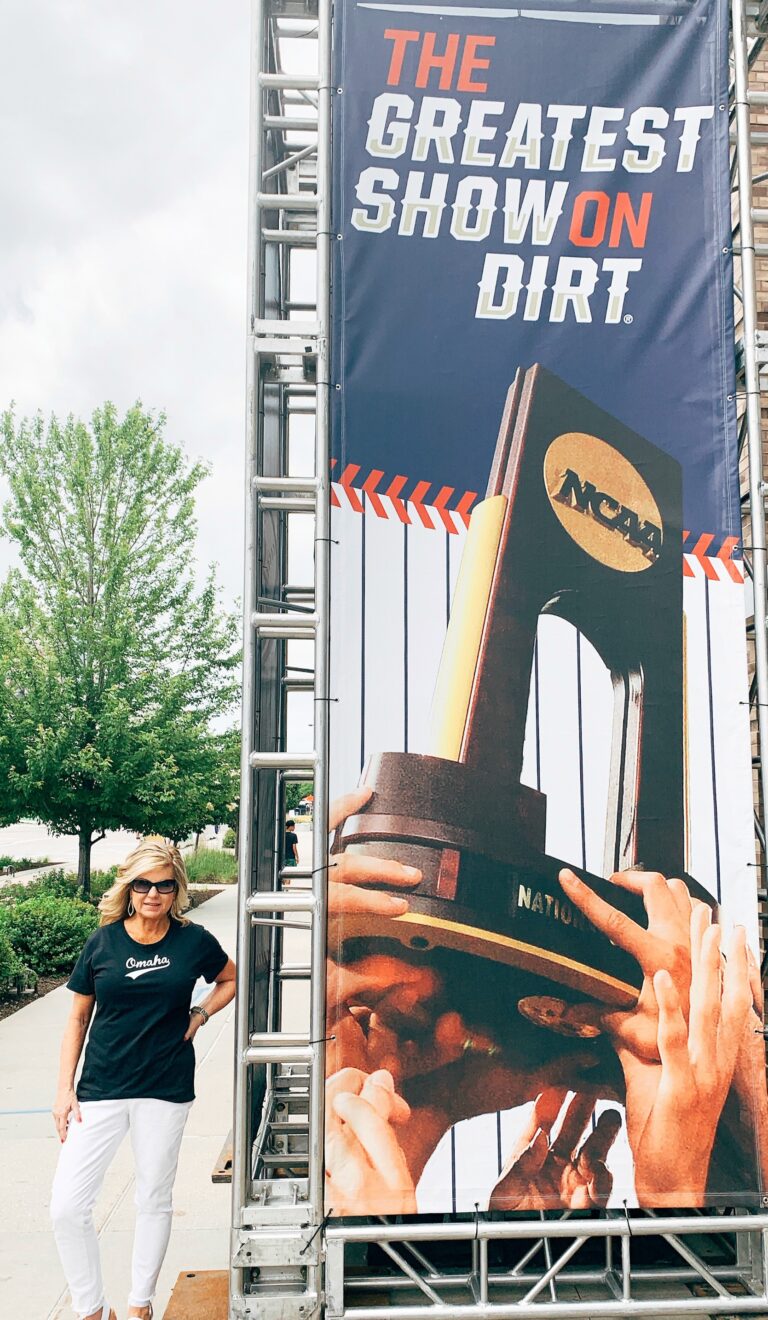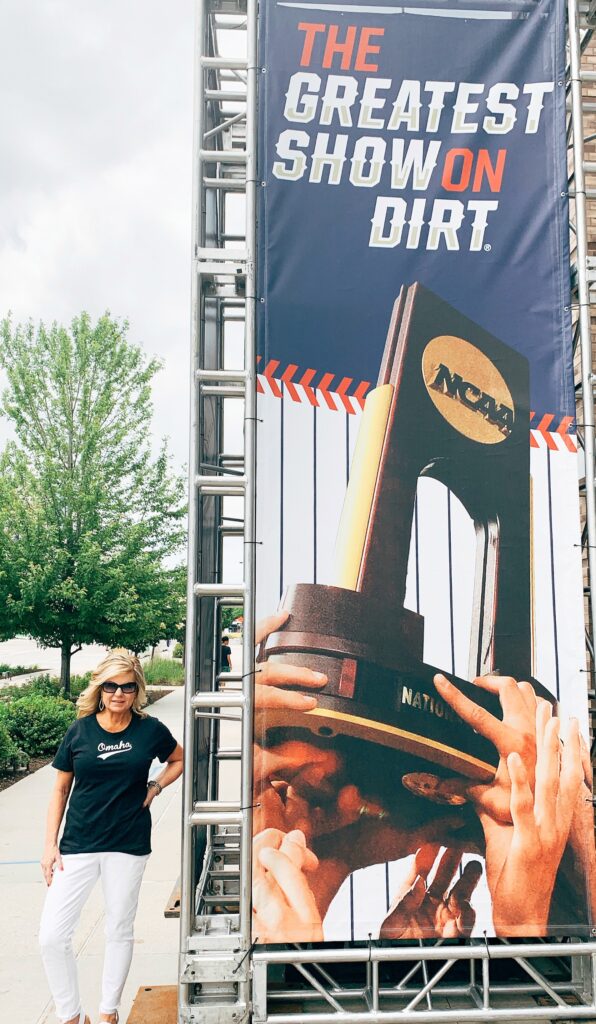 I just returned from a trip to the College World Series in Omaha. It was a "bucket list" trip for me and my husband. We had the best time watching the baseball games, chatting with the friendly locals and of course (over) indulging in the ballpark food and drink. My "trip insurance" was the Pepto LiquiCaps that I packed.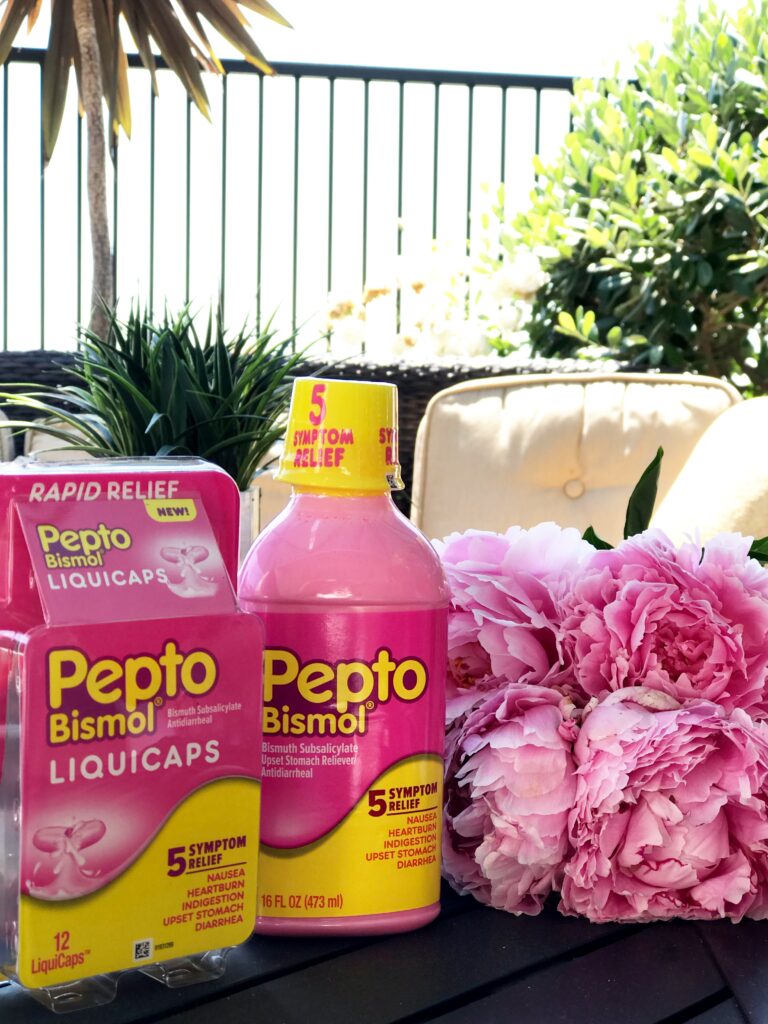 Did You Know?
Pepto Bismol provides the 5-symptom relief for five different symptoms, including nausea, heartburn, indigestion, and upset stomach, due to overindulgence in food and drink, and diarrhea.
It relieves an upset stomach by providing a protective coating on the stomach lining that soothes irritation and provides fast relief from upset stomach and indigestion.
Pepto is the #1 Pharmacist recommended brand* based on Pharmacy Times 2018 survey (upset stomach remedies category). I've been counting on it for years and now I am loving the new LiquiCaps.
Always use the product as directed including dosage and keep out of reach of children.
*Based on Pharmacy Times 2018 survey (upset stomach remedies category)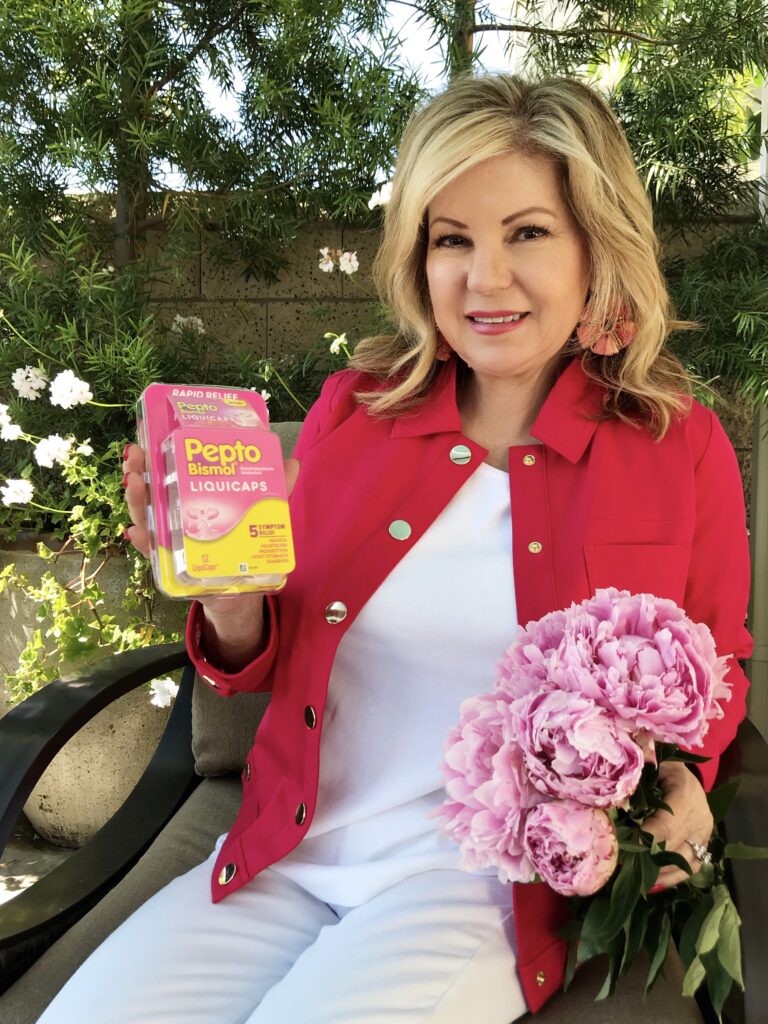 Every year I look forward to buying a bouquet of pink peonies. The color always reminds me of Pepto and I just love them.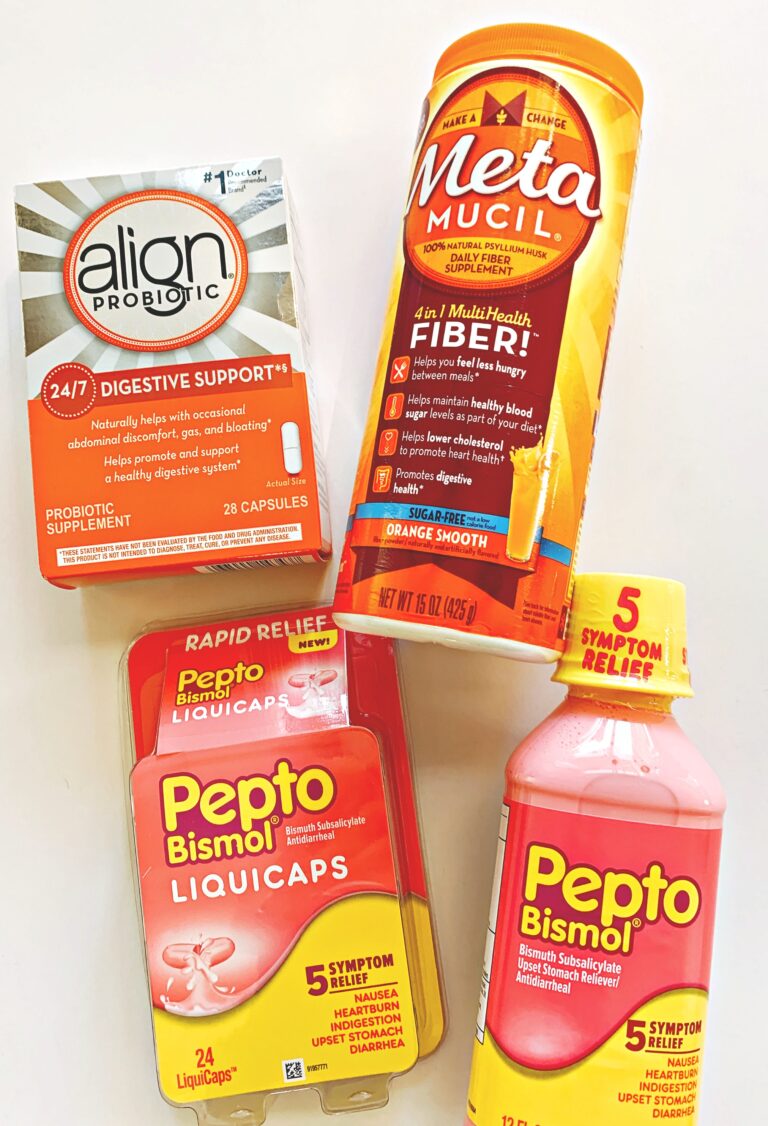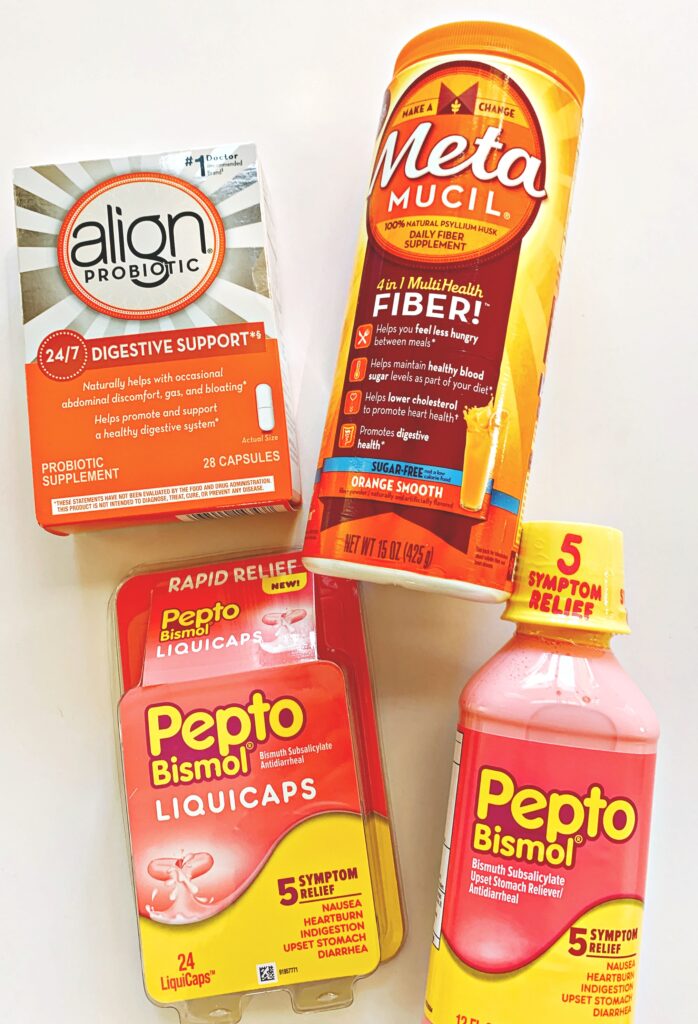 There's a world full of incredible foods waiting to be tried that are a just trip away. What is your favorite food-related travel experience? Do you have a favorite spot that you like to travel to for the food?
Now I am back home and these are my go-to products that I count on to get my digestive system back on track.
You can take Pepto at the first sign of stomach upset. Don't chance it, especially on your vacation! Pack it and take it and get back to your normal self –fast so you can enjoy every minute.