Are you a fan of Steve Harvey's Funderdome show? One of my deals and steals readers told me where to buy Funderdome products seen on Steve Harvey's Funderdome.


Amazon features select products seen on ABC's Funderdome TV show. Not all products are exclusively offered on Amazon.com and/or are Prime eligible.


If you are not familiar with the show:
"Steve Harvey's FUNDERDOME is a seed-funding competition reality series where two budding entrepreneurs go head-to-head to win over a live studio audience to fund their ideas, products or companies. The audience represents the "customer" and, as the customer is always right, they vote to determine the winner. But the entrepreneurs will face a major dilemma: one of them is allowed to cash out and walk away for less money. But if an entrepreneur cashes out, they forgo the opportunity to win the whole cash prize for that round—a good move if they lost the crowd vote, but a bad move if they would have won it."
You can watch on Sunday nights at 9 PM/8 Central on ABC. You can check out past episodes on ABC's Funderdome website.
If you have an invention or an idea to pitch to Steve Harvey for Funderdome, try this website.
If you love the hottest products seen on TV at the best prices, Sign up to get my free email newsletter and get all the top TV deals sent straight to your inbox. Plus, I respect your privacy and will never share your email.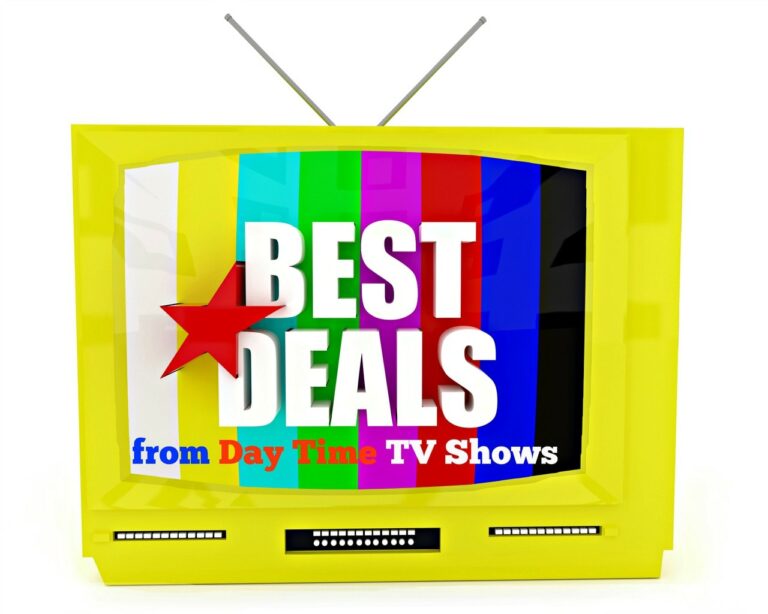 We also track and post the Steals and Deals from TV shows every week. These are updated for you as soon as they are live!
View Your Deal from ABC's Show, The View
Jill's Deals and Steals from The Today Show
Deals Seen on The Wendy Williams Show
Deals and Steals from Good Morning America
Today's Deals and Steals from Access Hollywood
Deals Seen on Extra's Pop Up Shop Morning Save
Morning Save Deals from The Talk
Fox and Friends Mega Morning Deals
Morning Save Deals from Dish Nation