This is a sponsored post for SheSpeaks/Prudential, however, all opinions are 100% mine.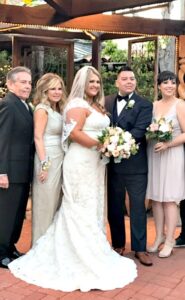 Last week, I became a mother-in-law. My son married a wonderful woman, and she and I have become very close. I'm honored that she looks to me for wisdom and guidance and trusts me to give her honest advice.
I also have a daughter who is getting married in a few months. Yes, it has been quite a year for me! I've had numerous conversations with both of them about communication, expectations, children, shared goals and more. Up until now, I haven't had any conversations about money and finances. Doing the research for this post has really opened my eyes about a discrepancy between smart women and their finances.
For years, my husband was the breadwinner and I stayed at home. I did not get too involved in our finances, retirement planning or investing. For the last few years since I have been back in the working world, I've been playing catch-up. I'm not quite sure why I chose not to be involved, but it was not smart nor was it fair to my husband to shoulder all of the responsibility.
Statistics that I have seen show that most women are uncomfortable about taking charge of their finances and are falling behind in planning for their financial future. It's time to get comfortable with the financial services industry jargon and to understand our choices. Not planning ahead is also a choice and is one that I do not recommend for anyone.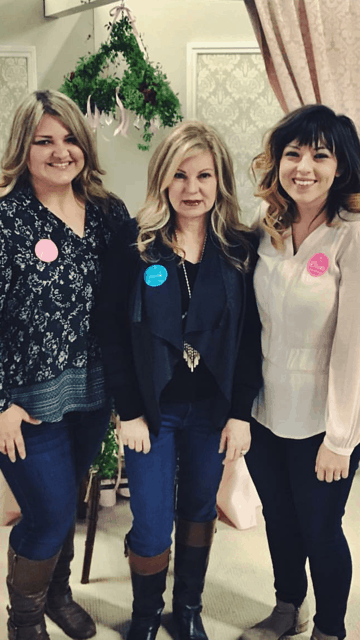 I know that both my daughter-in-law and my daughter are thinking about starting a family in the next few years. I learned that the average woman spends at least a decade out of the workforce due to raising children, caring for elderly parents, and unexpected emergencies. This will cause not only loss of income but will have an impact on their social security benefit at retirement age and the accumulated funds in their 401k retirement accounts.
Woman need to make their money work as hard as we do!
Women spend much more time in performing household chores and other uncompensated work, about 28 hours a week, which is 65 percent more than men.1 Prudential has created a tool called the "Value of all you do" that lets you very quickly quantify the value of all the household chores done on a daily basis. Take a look and see what you would need to pay someone to do those for you. It will be an eye-opener! We can chat forever about the fairness of this, but our time is probably better spent figuring out ways to make the money that we do earn work as hard as we do.
Venus and Mars
Men and women are different, thank you Captain Obvious. What was not clear to me was that women often have some discomfort with investing for the long term, and this can cost us regarding the overall returns on our invested money.2 With women, there is a tendency to start investing later in life and typically, we seek more conservative strategies which can lead to lower long-term returns on our funds. On average, women have 30% lower retirement balances than men.3
Also, because we are the "sandwich generation," we may have to financially assist older children or elderly parents who may not be entirely self-sufficient, which can cause a loss of investment return on money that could be providing for our retirement.
Women earn less – unfair but true
The average woman working full-time earns 79% of the income earned by her male counterpart.4 This is because of many issues – lower likelihood to negotiate salaries, time out of the workforce, differences in pay. The wage gap not only impacts women's 401K balances over their lifetime but it also impacts their social security payments. Predictably, women's social security benefits are 27% lower than that of their male counterparts.5
Women live longer so our money needs to live longer too!
It's no secret that women outlive men by 5-6 years.6 The challenge for us is to be prepared and not run out of money during our golden years.
We also know that over half of marriages end in divorce and many women are choosing to remain single. Often we are "going it alone." It surprised me to learn that 44% of women have no life insurance. Even among the ones that do own life insurance, most are underinsured.7
These are our real challenges but the women I know and admire are not afraid of tough conversations. Once we identify a problem, we act and find solutions. This is true whether you are just starting out with managing finances like my daughter and daughter-in-law or if you are older like me and have some catching up to do. Look for professional help and find a trusted advisor. Prudential aims to empower women with financial solutions so they can be confident they are making the right decisions for themselves and their families. The time to #OwnMyFuture is right now!
Continue this important conversation by following Prudential on Twitter @Prudential, Instagram @Prudential
YouTube Prudential, and Facebook @Prudential using #OwnMyFuture. Be sure and visit the Prudential website where you will find the resources you need to get started today.
Sources:
Source: Organisation for Economic Cooperation and Development, October 2016, http://stats.oecd.org/index.aspx?queryid=54757.
Source: Prudential Retirement analysis reflecting defined contribution plan balances of Prudential record-kept plans as of December 31, 2015
Source: U.S. Census Bureau, Historical Income Tables Table P-40: Women's Earnings as a Percentage of Men's Earnings by Race and Hispanic Origin, 2016
Source: Social Security Administration, Fast Facts and Figures About Social Security, 2016
6. Source: Prudential Retirement analysis; National Center for Health Statistics, Health, United States, 2015: With Special Feature on Racial and Ethnic Health Disparities. Hyattsville, MD. 2016.
Source: LIMRA study, Life Insurance Ownership in Focus, U.S. Person-Level Trends: 2016
Watch the conversation between SheSpeaks influencers Audrey McClelland and Vera Sweeney to see how money challenges affect women today.