Growing up, I can hear my moms voice encouraging me to do things "the easy way." That Mom advice is tested and true, isn't it? Often, "the easy way" means with a little planning and anticipation and "the hard way" means just winging it and hoping for the best. I want to do things "the easy way," life is challenging enough!
This post is sponsored by Virbac® Sentinel® Spectrum® and the BlogPaws® Pet Influencer Network™. I am being compensated to help create awareness about protection against common parasites found in dogs but we only share information we feel is relevant to our readers. More information about Sentinel Spectrum. Virbac is not responsible for the content of this article.
Our little Buddy sleeps at the foot of our bed. At first my husband wasn't crazy about this idea, (an understatement), but that sweet little face melted all of his resistance. Now I need to make sure that Buddy is free of fleas and other disgusting parasites to keep our cozy arrangement going strong.
Fleas just love little white dogs and I learned that one female flea can lay up to 40 to 50 eggs a day. In addition to fleas, there are 5 other common parasites who are just waiting to hitch a ride. We also need to protect them from heartworm, hookworm, roundworm, tapeworm and whipworm. Can we all say a collective yuck!
Disgusting to us, but think about how painful painful it must be for our furry ones. Then think about the vet bills and the expense to get them well again. Yes mom was right, we can do things the easy way.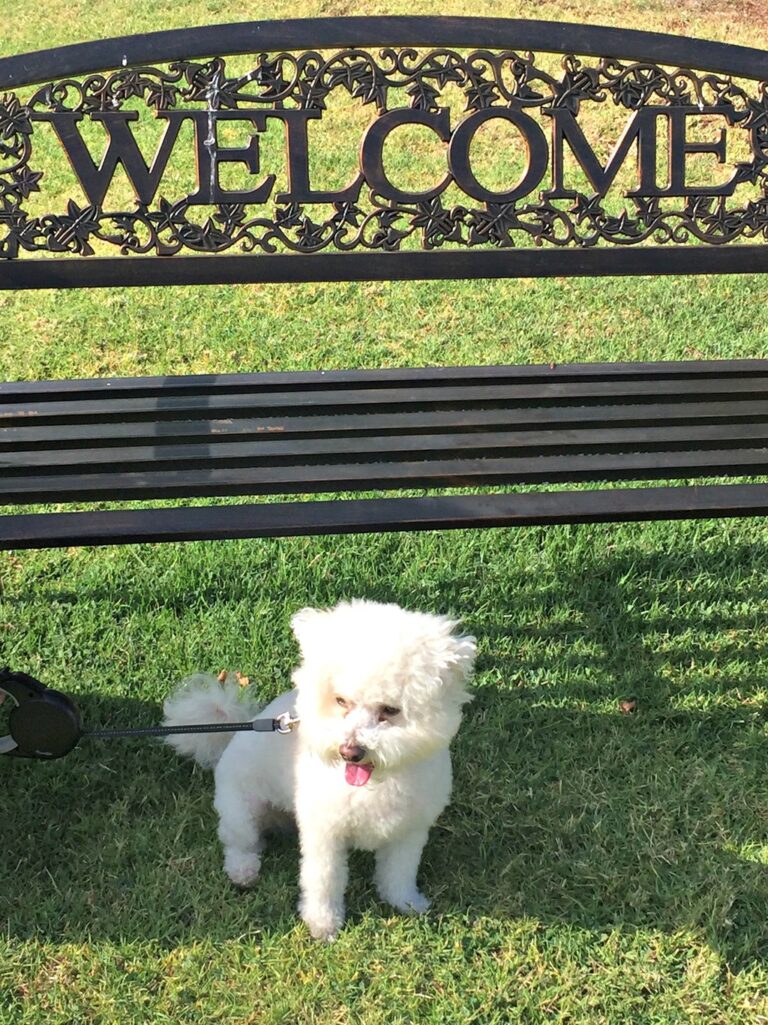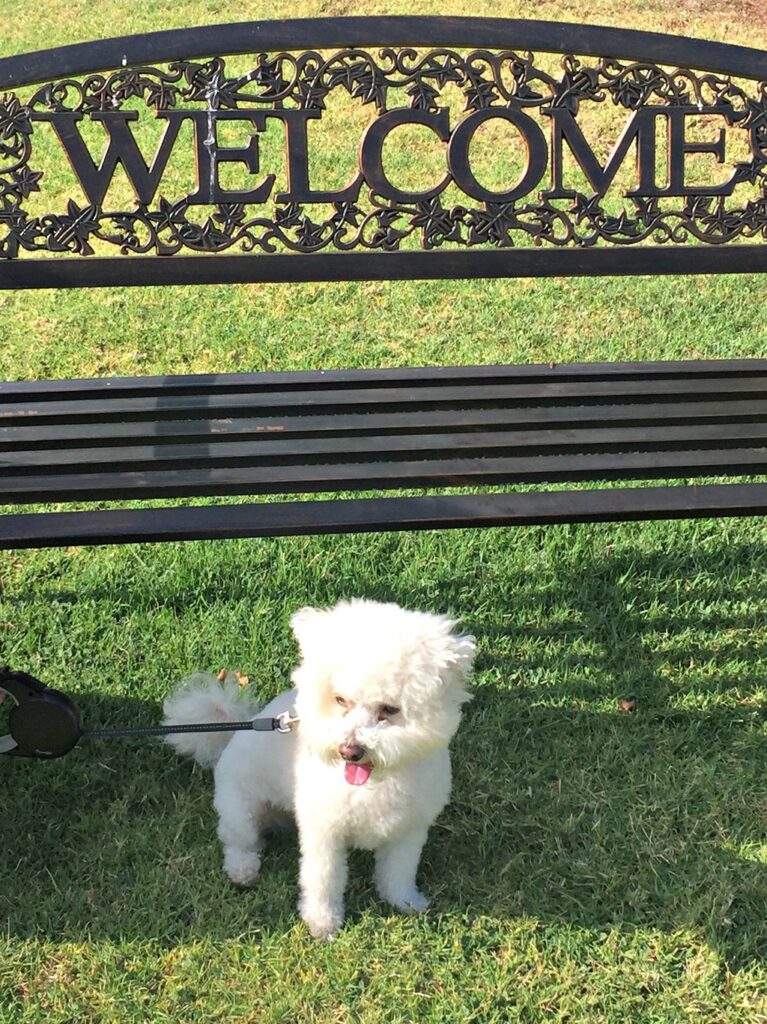 My little Buddy is a nosy neighbor while I tend to be a little on the shy side. Before I adopted him, I didn't know any of my neighbors and now I know almost everyone in our community who has a dog. I know the dog's name and refer to them by the dog they own as in " the lady with the little brown dog named Whimsy."
Buddy knows all the neighbor dogs too by sight and by smell. He insists on stopping and socializing with every dog we encounter during our walks. He has forced me out of my shell and gets me off the computer several times a day for our strolls. Truth be told, many of my blog posts are written with him sitting in my lap. I am reminded everyday of how fortunate I am to work from home and enjoy his company.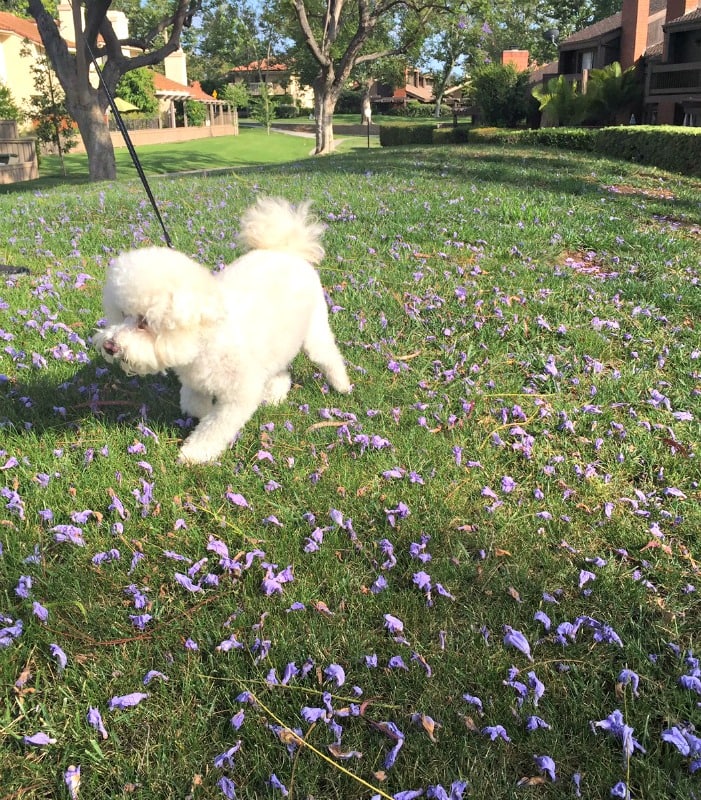 I feel so much better knowing that friendly little Buddy is protected should one of his neighbor dog friends have fleas or other parasites. Sentinel® Spectrum® helps protect our dogs from common parasites they can come into contact anytime; on a walk, at a dog park or even in our own yard.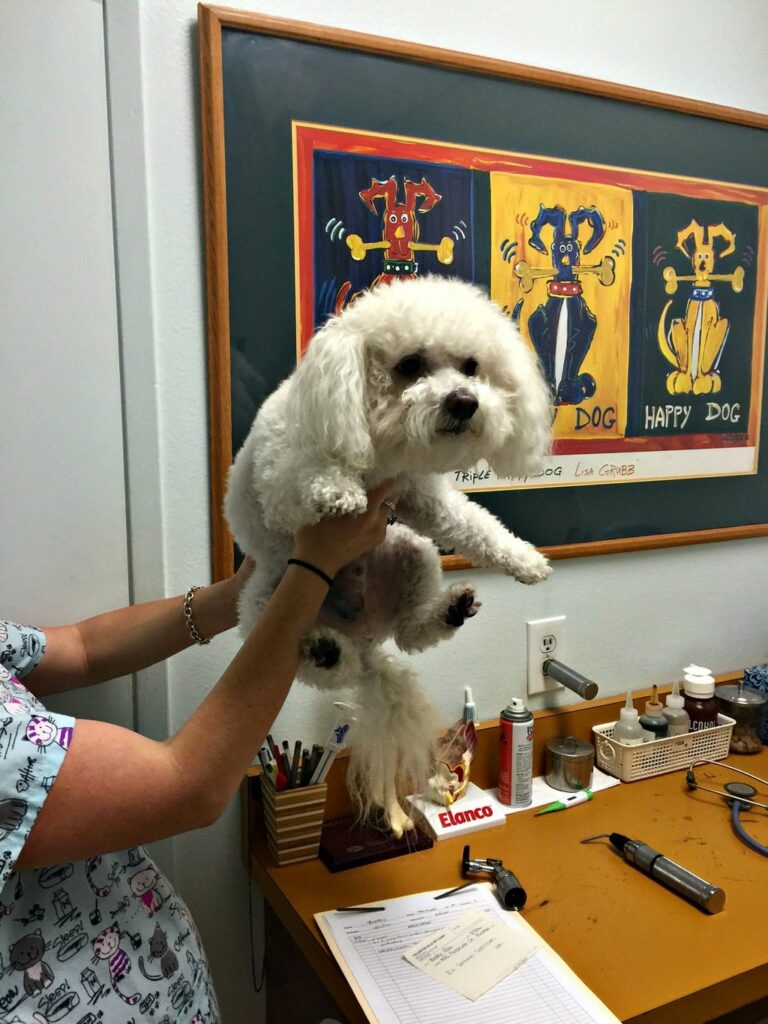 Back in March, we took Buddy to the vet for a simple blood test to detect heartworms. Over 300,000 dogs in the U.S. contract heartworms every year from infected mosquitos. It takes approximately six months from the time an animal is infected until it can be detected by your veterinarian because the test detects ADULT worms. Left untreated, heartworms can cause lung and heart damage and even death.
Buddy was adopted from a rescue group so I don't know too much about his history or the care he received before he came into our lives. I was so relieved when they called me the next day to tell me the heartworm test was negative.
Our vet recommends having the test done annually and told me the best way to protect him against heartworms is to not miss any of your monthly doses of Virbac® Sentinel® Spectrum®.Click here to learn more about Sentinel®Spectrum®.
We are on our second month now and remembering to give the monthly dose is easy. You can let Sentinel® remind you with their email or text reminders.
You can purchase Sentinel® Spectrum® through most veterinarians, in 6 or 12 month supplies, or ask your vet to write you an RX and then buy it at one of the popular websites where pet medicines are sold.
We had a flea infestation many years ago in another house with another little white dog. I shudder at the memory of it and never want to repeat it.
What I did not know is that only 5% of all fleas are adults and the other 95% are eggs and immature fleas that can live in your home unseen for up to a year without a host. Under normal conditions, most adult fleas generally can survive for 2-3 months. http://www.capcvet.org/
These are hardy creatures that are very hard to eradicate. Do it the easy way and get your dog protected. Sentinel® Spectrum® will actively help prevent the hatching of flea eggs. You can use it with other flea medications and OTC products to keep your pet flea free.
Get informed about year-round parasite control with these helpful articles and about parasites and at the Companion Animal Parasite Control (CAPC) website.
Our beloved pets count on us to give them protection because both indoor and outdoor dogs are at risk year – round —no matter where you live.
The cost of a 6 month supply of Virbac® Sentinel® Spectrum® is very reasonable, especially when you consider the alternatives.