"You look so good in that dress!" is what I am hearing every time I wear it. If you are looking for a classic special occasion dress, I may have found it for you!
Last month, I had a partnership with L'Oreal which required a set of close-up photographs and I was looking for a dress that would help me with my confidence. After I shared my post, I had several readers email me to ask where I bought it.
We have affiliate relationships which mean we may get a small referral commission at no additional cost to you if you shop through our links.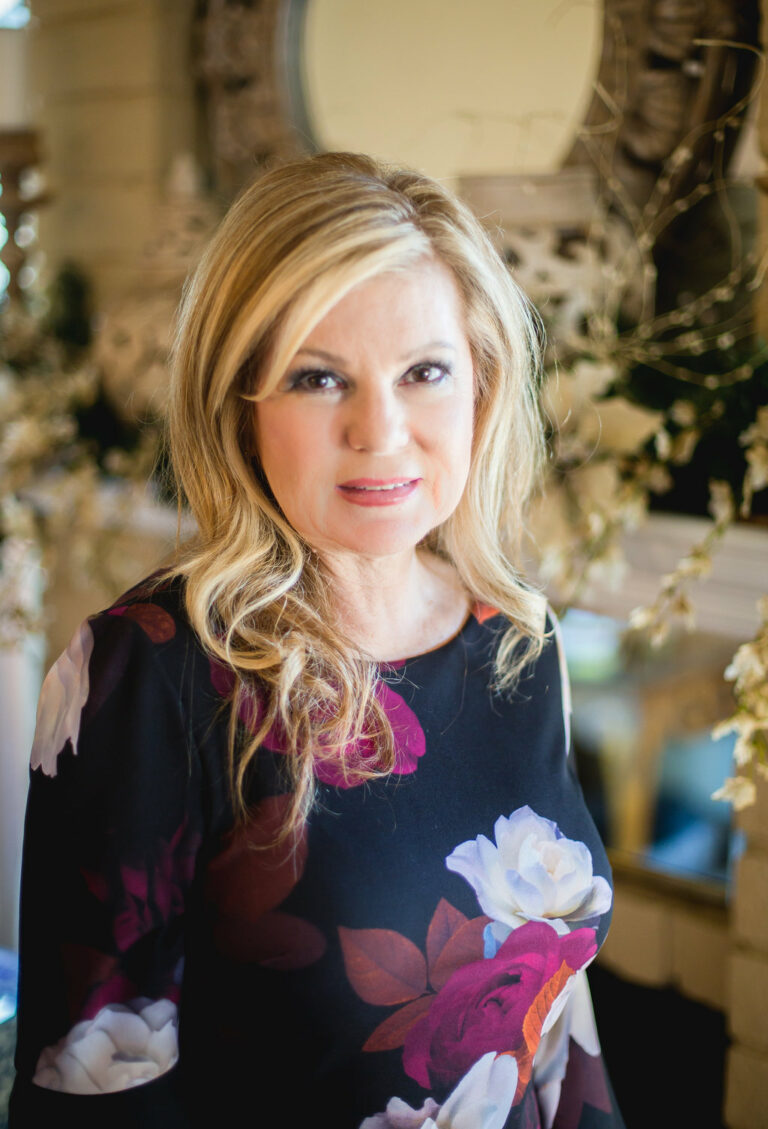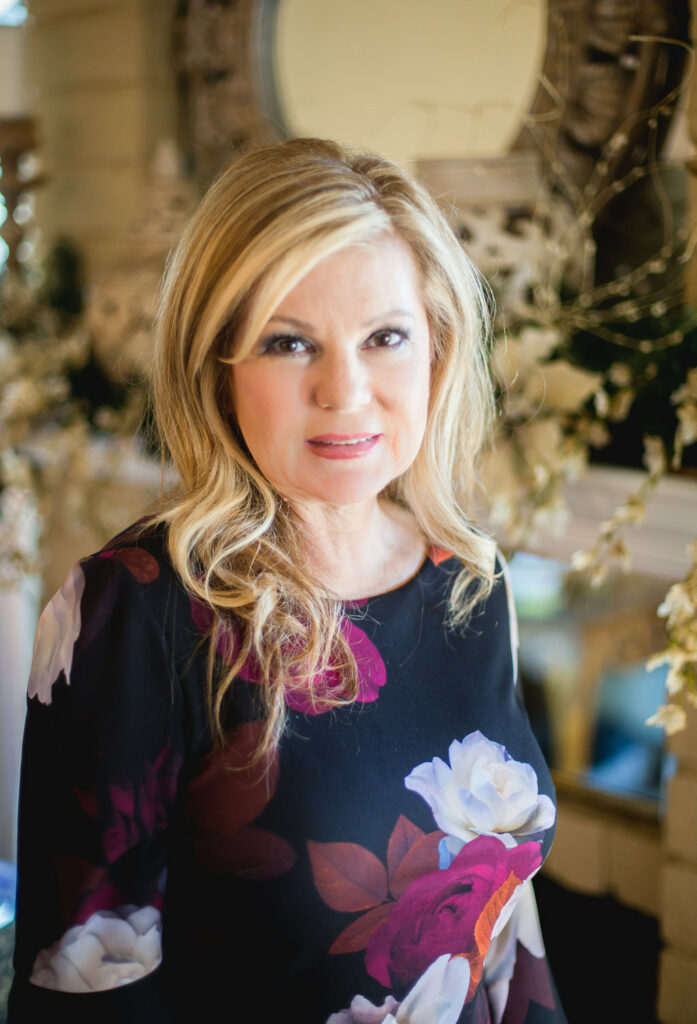 When I saw the dress at Macy's, I fell in love with the pattern. The exact name of the dress is the Calvin Klein Bell-Sleeve Sheath Dress in Persimmon Multi [expired].
They did not have it in my size but I loved the dress so much that I tried it on in one size larger and that turned out to be the trick. Nothing was clingy and even though my weight is not what I want it to be, the dress looked good on me. If you are in between sizes or have a large chest, I recommend trying the dress in the next larger size. Even though I am short, the dress came to just above my knee and did not need to be hemmed.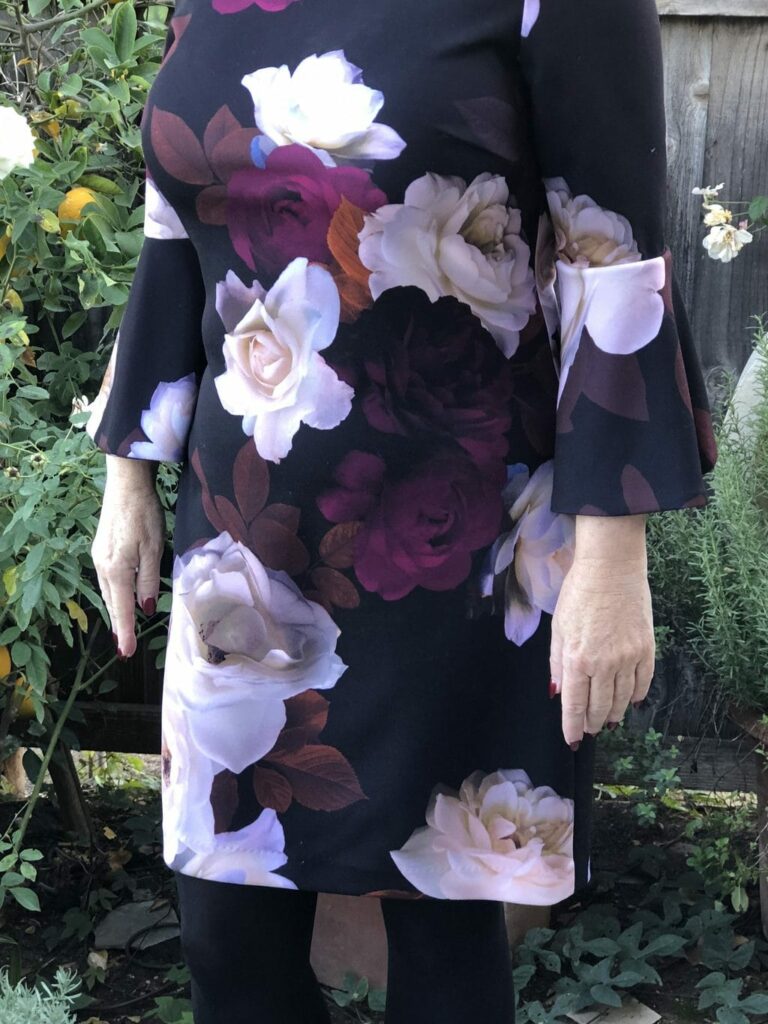 The material is thick and makes the dress look like a high-quality garment. I don't like wearing sleeveless dresses and wish that clothing manufacturers would make more choices that fall below the elbow. The bell sleeves are so on trend right now and these sleeves are "just right." They are not too big and do not get in the way. Because the bell is not meant to go all the way to the wrist, I think the dress would look great whether or not you have long or short arms.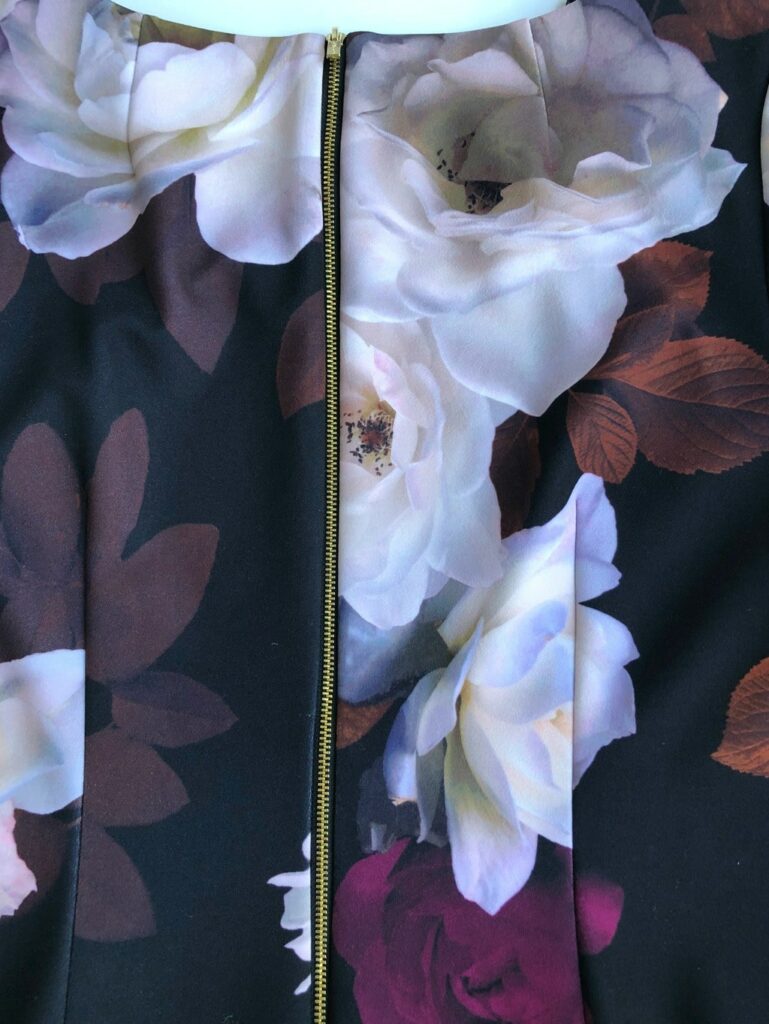 Another classic feature is a beautiful gold zipper that runs up the back.
Because my dress has a black background, I have worn it with both black sandals and black pumps.
The dress also comes in a blue floral called Cypress Multi but I am partial to the pink and burgundy flowers. The pattern is beautiful and current. What I love the most is that this dress appropriate for all ages and for many body types. Everything is covered up but not in a way that makes you feel dowdy. Dresses like this are not that easy to come by so I thought it was worth sharing.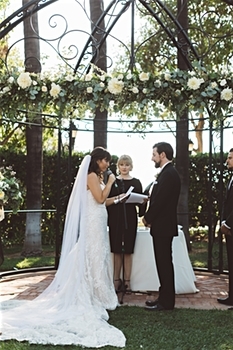 Last summer, my daughter got married. Her bridesmaids wore long black dresses and her officiant Sarah wore this same Calvin Klein Bell Sleeve dress in black. She looked so elegant as she walked down the aisle and I remember thinking that even the back zipper was classic.
You can find a version of the Calvin Klein Bell Sleeve dress in Petite Sizes and Plus Sizes.
A trick I learned when I was shopping online for my Mother of the Bride dress was to order the dresses I liked in two sizes and return the ones that did not work out back to the store. If you have a Macy's nearby, you may want to order your size and one size larger and then return the one that does not fit back to the store so you don't have to ship anything.
I have been working on only buying new clothes that fit well and go with other things I own. Too many times I have bought things just because they were on sale and I ended up never wearing them. That does not save money.
This dress is appropriate for special occasions, and for work and church. If you are looking for an elegant, fashion-forward dress that is age appropriate, I think you will love this dress as much as I do.