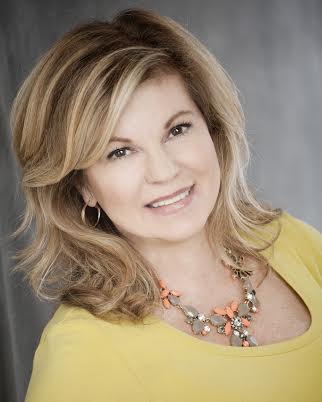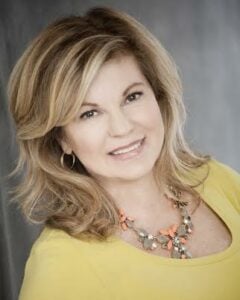 I am so glad that you stopped by!
My name is Lori and I started MoreWithLessToday.com in 2009 as a way to share my tips and life hacks. For years, our family lived on one income so I became a creative dollar stretcher and wise steward of our resources.
I had wonderful role models …..
My mom and grandmother showed me how to do more with less with style, grace, and a side of fun.
Don't be fooled by my small stature, I am a proud US Army veteran who knows how to embrace life's challenges.
My blog has been featured in the Orange County Register and several national publications. I was a regular contributor to AllYou Magzine and a personal shopper for ShopYourWay. My superpower is not paying full price.
The More With Less Today blog and social media channels reach over 300,000 monthly visitors. I am an empty-nester, and a new grandmother. My grandmother name is Lolli and my husband is Pop. We live in Southern California with our adorable rescue dog, Buddy.
I would love to hear from you and learn from your ideas too! Feel free to leave a comment after any of the topics or you can contact me directly at lorijfelix@gmail.com.
You can also find me here:
Twitter: https://www.twitter.com/morewless or @morewless
Facebook: https://www.Facebook.com/MoreWithLessToday
Pinterest: https://www.Pinterest.com/morewlesstoday
Instagram: https://www.instagram.com/morewithless
LinkedIn – https://www.linkedin.com/LoriFelix
Media Corner- Find More With Less Today here:
Regular contributor to MSN.
From the Orange County Register: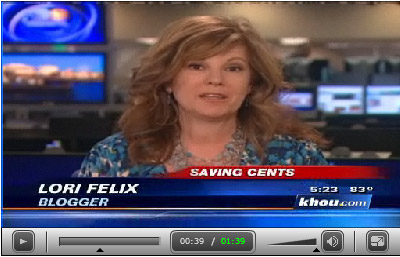 CBS – KHOU "Saving Cents" television interview with Sherry Williams
LA Parenting Magazine – Parenting with a Smile
Omaha Steaks Social Media Ambassador
Omaha Steaks Supports our Military
17 Valentine's Day Ideas for an At-Home Celebration
MarketWatch with Elizabeth O'Brien
A featured blogger for All You Magazine
Thrift Store Tips from a Deal Sleuth
15 Ways to Save Money on Groceries Without Being Extreme
Tips from a Thrift Store Treasure Hunter
Guest blogger for the popular Fat Wallet site:
10 Ideas for Inexpensive and Memorable Vacation Souvenirs
State Tax Holidays,
How to Save Money on Your Food Bill – 15 Tips Without Getting Extreme!
Send Your Halloween Candy to our Troops
Pay the Lowest Price and Get Your Money Back if the Price Drops – Price Protection Policies at the Major Retail Stores
Wise Bread: Best Money Tips Save $1,000 by Black Friday
Best Money Tips: Eating Healthy on a Slim Budget
DealPro and Guest blogger for Savings.com and Valpak.com:
Savings.com: The-411-on-raising-responsible-and-happy-children
Valpak.com: Thoughtful ways to remember Mom across the miles
Savings.com: Easy ways to support our troops
Clever gift ideas for graduates
10 ways to spend time with Dad for Father's Day – make a memory!
What She Really Wants for Valentine's Day- The Answer May Surprise You!
Beyond the Blue: Remembering Mom
How to Throw a Lovely Party on a Budget
Gap Gifts for My Growing Family
Macy's Favorite Gifts for Family and Friends
Guest blogger for CouponPal:
10 Easy Ways to Save at Kohl's
Interview with a Savings Expert – CouponPal
Dollar Stretcher
Final Markdown Codes at Retailers
Link to my coupon classes with Favado.com
MSN Money: Pinched Schools Put the Squeeze on Parents
Military.com: support our troops and their families
Atlanta-Journal Constitution – Clever gift ideas for graduates
Denver – CBS
Get a Refund When the Price Drops
Texas Cable News
Palm Beach Post: Easy ways to support our troops
Dayton Daily News – 10 Things to do for free to celebrate Earth Day
Dayton Daily News – Throw a 4th of July block party
Examiner – Money Saving Monday
Moms Who Blog- online magazine
SF Gate (San Francisco Chronicle) Money Saving Sites to Check Out
Moms Talk Network
Answer Bag
An interview with me from Moms Talk Network
Goodwill – featured blogger in their newsletter – It's Time to Clean Out, Declutter and Donate
Brand Advocate for Goodwill of Orange County