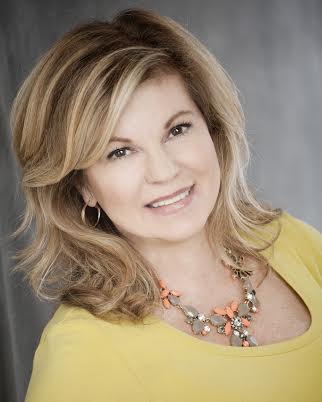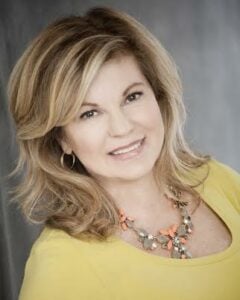 I am so glad that you stopped by!
My name Lori and I started MoreWithLessToday.com in 2009 as a way to share my tips and life hacks. For years, our family lived on one income so I became a creative dollar stretcher and wise steward of our resources.
I had wonderful role models …..
My mom and grandmother showed me how to do more with less with style, grace and a side of fun. Don't be fooled by my small stature, I am a proud US Army veteran who knows how to embrace life's challenges.
My blog has been featured in the Orange County Register and several national publications. I was a regular contributor to AllYou Magzine and I am a personal shopper for ShopYourWay. My superpower is not paying full price.
The More With Less Today blog and social media channels reach over 300,000 monthly visitors. I am a new empty-nester and I live in Southern California with my husband Art and our adorable rescue dog, Buddy.
I would love to hear from you and learn from your ideas too! Feel free to leave a comment after any of the topics or you can contact me directly at lorijfelix@gmail.com.
You can also find me here:
Twitter: https://www.twitter.com/morewless or @morewless
Facebook: https://www.Facebook.com/MoreWithLessToday
Pinterest: https://www.Pinterest.com/morewlesstoday
Google Plus: https://plus.google.com/u/0/+LoriFelix/
Instagram: https://www.instagram.com/morewithless
LinkedIn – https://www.linkedin.com/LoriFelix
I am available to teach seminars, speaking engagements, workshops as a guest blogger and to help you to find what you are looking for……. for less!!
Media Corner- Find More With Less Today here:
From the Orange County Register:
I am a Savings.com DealPro.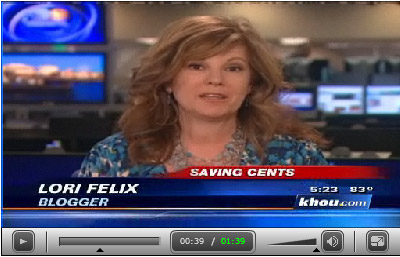 CBS – KHOU "Saving Cents" television interview with Sherry Williams
MarketWatch with Elizabeth O'Brien
A featured blogger for All You Magazine
Thrift Store Tips from a Deal Sleuth
15 Ways to Save Money on Groceries Without Being Extreme
Tips from a Thrift Store Treasure Hunter
Free Online Classes
Guest blogger for the popular Fat Wallet site:
10 Ideas for Inexpensive and Memorable Vacation Souvenirs
How to Save Money on Your Food Bill – 15 Tips Without Getting Extreme!
Send Your Halloween Candy to our Troops
Pay the Lowest Price and Get Your Money Back if the Price Drops – Price Protection Policies at the Major Retail Stores
Wise Bread: Best Money Tips Save $1,000 by Black Friday
Best Money Tips: Eating Healthy on a Slim Budget
DealPro and Guest blogger for Savings.com and Valpak.com:
Savings.com: The-411-on-raising-responsible-and-happy-children
Valpak.com: Thoughtful ways to remember Mom across the miles
Savings.com: Easy ways to support our troops
Clever gift ideas for graduates
10 ways to spend time with Dad for Father's Day – make a memory!
What She Really Wants for Valentine's Day- The Answer May Surprise You!
Beyond the Blue: Remembering Mom
How to Throw a Lovely Party on a Budget
Guest blogger for CouponPal:
10 Easy Ways to Save at Kohl's
Final Markdown Codes at Retailers
Link to my coupon classes with Favado.com
MSN Money: Pinched Schools Put the Squeeze on Parents
Military.com: support our troops and their families
Atlanta-Journal Constitution – Clever gift ideas for graduates
Interview with a Savings Expert – CouponPal
Get a Refund when the Price Drops
Palm Beach Post: Easy ways to support our troops
Dayton Daily News – 10 Things to do for free to celebrate Earth Day
Dayton Daily News – Throw a 4th of July block party
Moms Who Blog- online magazine
SF Gate (San Francisco Chronicle) Money Saving Sites to Check Out
An interview with me from Moms Talk Network
Goodwill – featured blogger in their newsletter – It's Time to Clean Out, Declutter and Donate
Brand Advocate for Goodwill of Orange County
As seen on…
Featured on Blog Top Sites


best blog sites
Add my button on your site!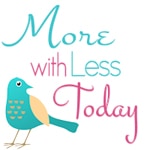 Want to share money saving deals and tips on your site>
Copy the code below and add my money-saving deals to your site:
<a href="https://www.morewithlesstoday.com/"><img src="//www.morewithlesstoday.com/wp-content/uploads/2009/02/150Button.jpg" alt="More with Less" border="0″ /></a>