The Nordstrom Anniversary Sale is just around the corner. If you are like me, shopping at Nordstrom feels a little splurgy but there are great deals and steals to be found during their annual sales. It's also a fantastic time to buy gifts ahead of time.
We put together a list of some of our favorite items that will be on sale during the 2019 Nordstrom Anniversary Sale along with additional dates to be aware of and more ways to save. We have affiliate relationships which means we may earn a small referral commission at no additional cost to you if you shop using our links. All items are sold by Nordstom and not by More with Less Today.
When Does the 2019 Nordstom Anniverdary Sale Begin and End?
The sale runs in a few different phases:
For the first time ever, if you are a Norstrom cardholder at the Icon or Ambassador level, (aka big spender), you can all shop online July 11th starting at 12:30pm ET, — one day before early access begins.
• Early access begins on July 12th for regular Nordstrom card holders and continues through July 18th
• The public sale begins online July 19th at 12:30 p.m. ET
• The sale lasts through August 4th and prices go back up on August 5th
How to Get Early Access to the 2019 Nordstrom Anniversary Sale
Nordstrom cardmembers shop 7 days before everyone else and unlock exclusive perks, like a $60 bonus note if you sign up through July 10th. Hurry if you want to join The Nordy Club .
These are some of our favorite items that will be on sale, but be sure to see them all. You can preview the 2019 Nordstrom Anniversary Sale catalog.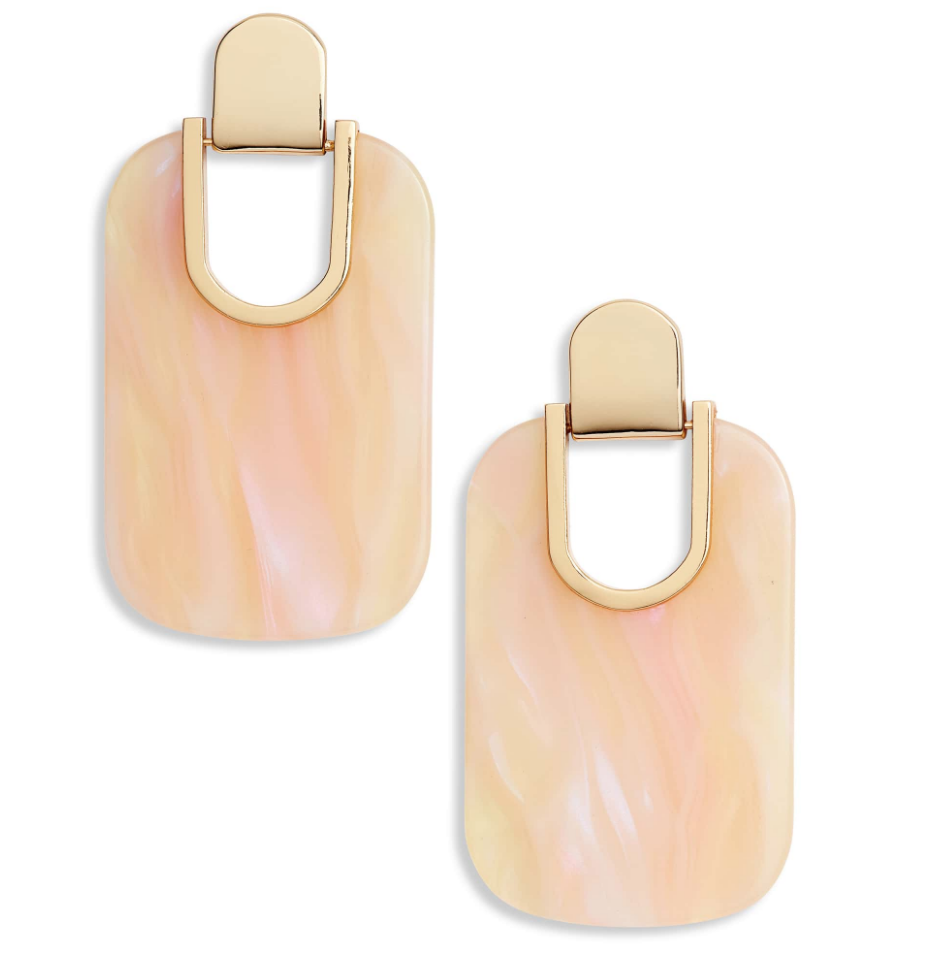 1 – Kate Spade New York Statement Earrings
Sale price $37.90 (after sale $58.00) Free Shipping
These resin earrings will go with everything and would make a great birthday gift too.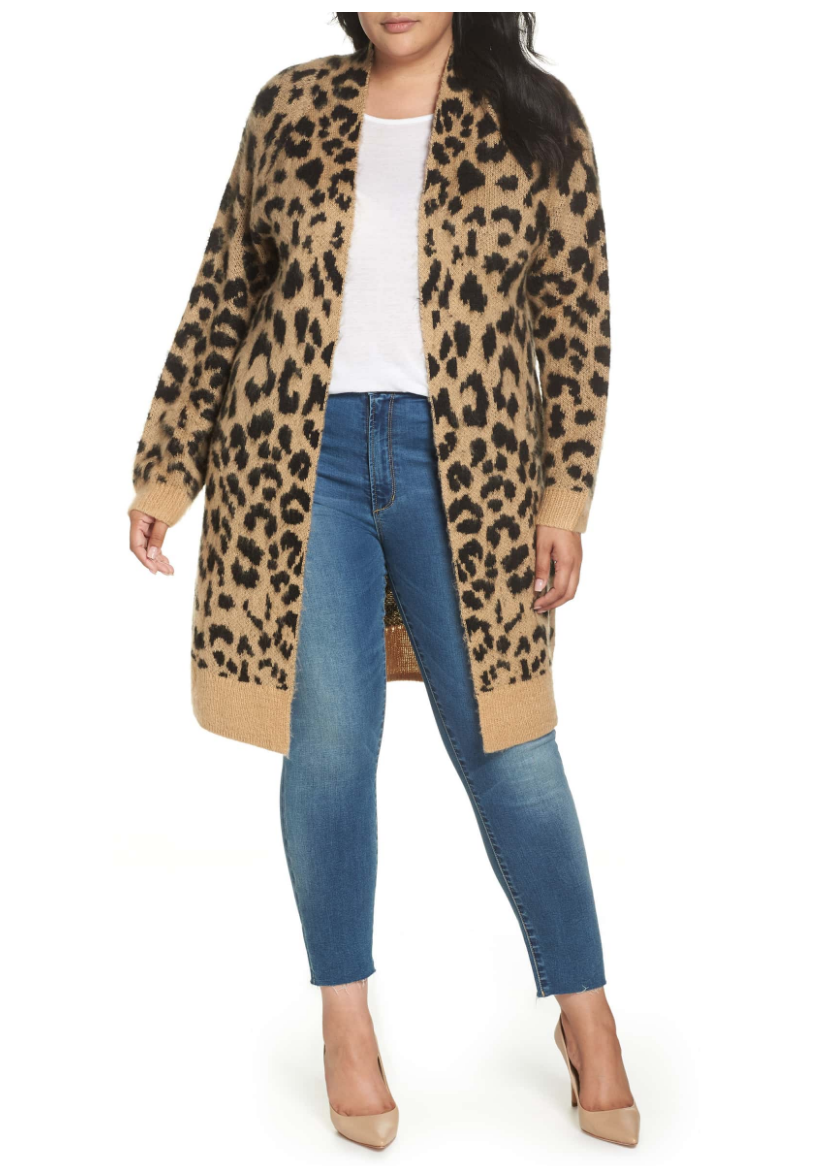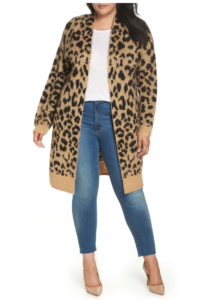 2 – Beige Leopard Long Cardigan
Sale price $45.00 (after sale $69.00) Free Shipping
I have a feeling this long cardi will sell out early. To me, leopard is a neutral and pairing this over a pair of jeans and a tee will look so fab! I have always loved leopard print.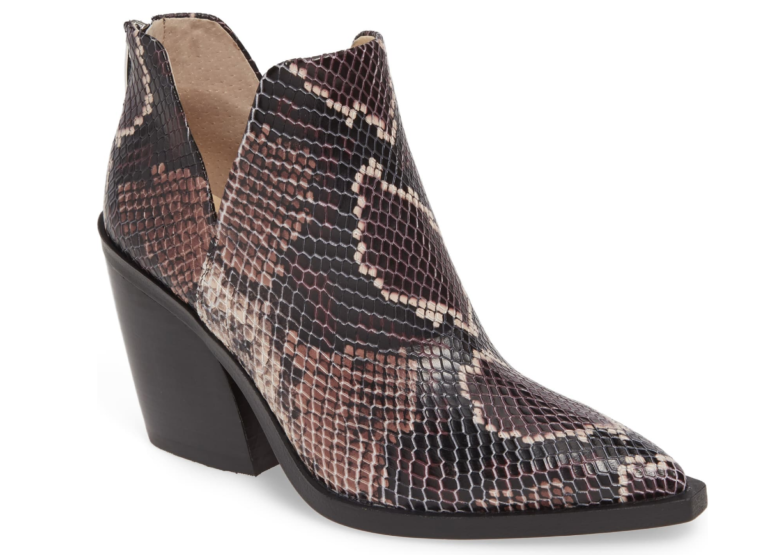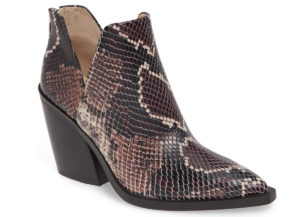 3 – Vince Camuto Gigietta Bootie – mauve snake-print leather boots
Sale price $99.90 (after sale $149.95) Free Shipping
Vince Camuto makes quality shoes that are also comfortable. I have learned the hard way not to buy cheap shoes anymore. I will wear these boots will my black leggings as soon as the cooler weather is here.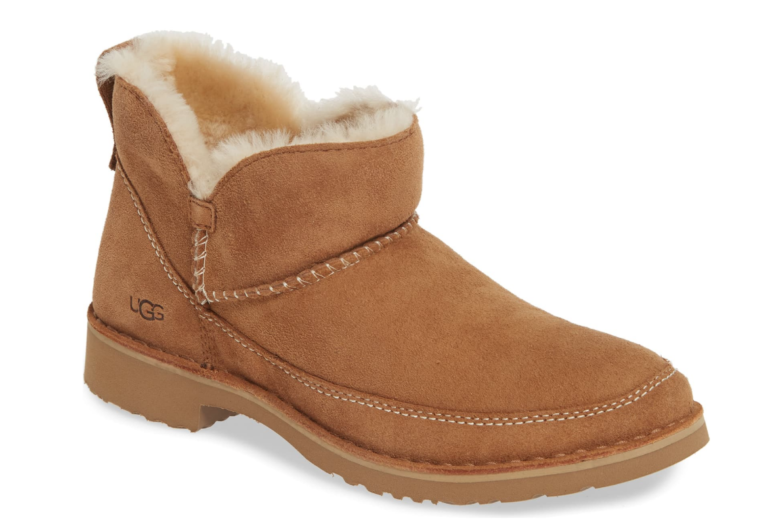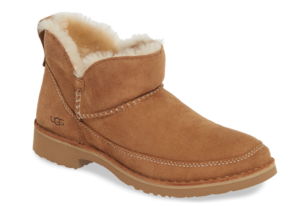 4 – UGG® Boot in Chestnut Suede
Sale price $99.90 (after sale 149.95) Free Shipping
Truth be told, I have never been a fan of the traditional UGG boot, but these are stylish! These would make a great Christmas gift if you snag them on sale!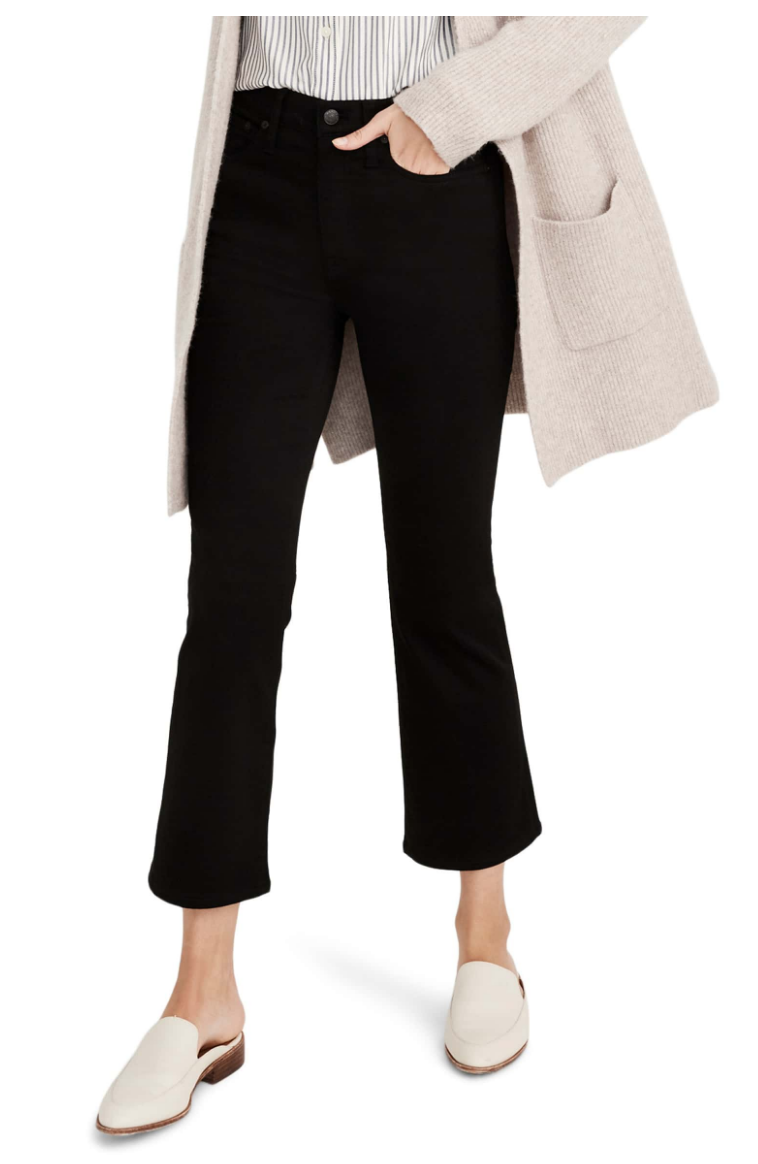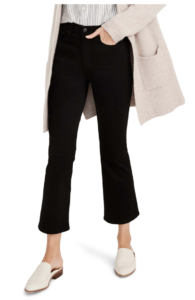 Sale price $84.90 (after sale $128.00)
Free Shipping
You will find plenty of premium denim on sale. My daughter turned me on to the Madewell brand. I think it is a bit too pricey for me, but they are meant to last and this style is perfect for shortwaisted people like me. I like the high-waisted look and the capri length.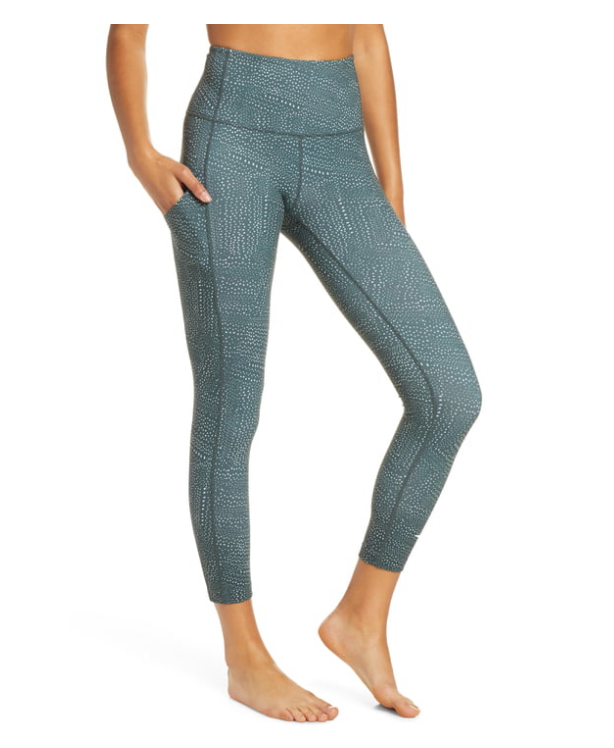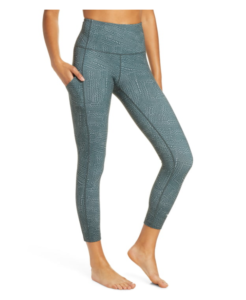 6 – Zella Live In High Waist 7/8 Leggings
Sale price $38.90 (after sale $59.00) Free Shipping
Because I work from home, most days you will find me in my black Zella leggings. I have had them for years and they are so comfortable. They hold you in just right if you know what I mean. I have these in black and I think the gray color is a great option too.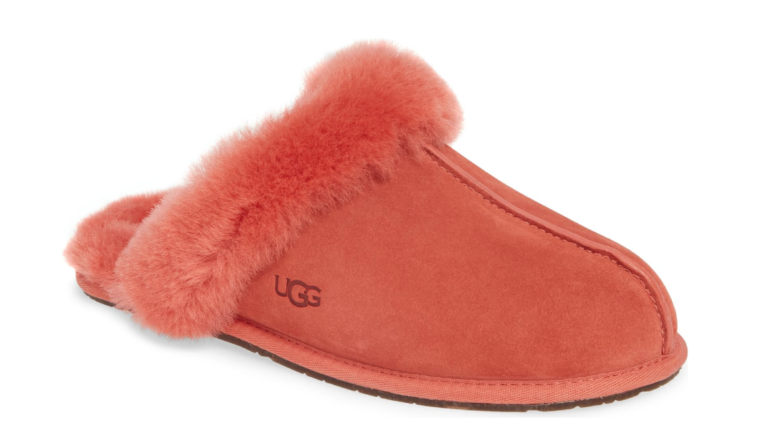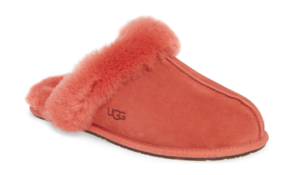 7 – UGG ® Scuffette II Water Resistant Slipper
Sale price $54.90 (after sale $84.95) Free Shipping
These are a bit splurgy even for slippers but wouldn't they make a great gift? I would not spend that for myself, but if I got them for a gift, I would love them! I'm a size 8, just FYI.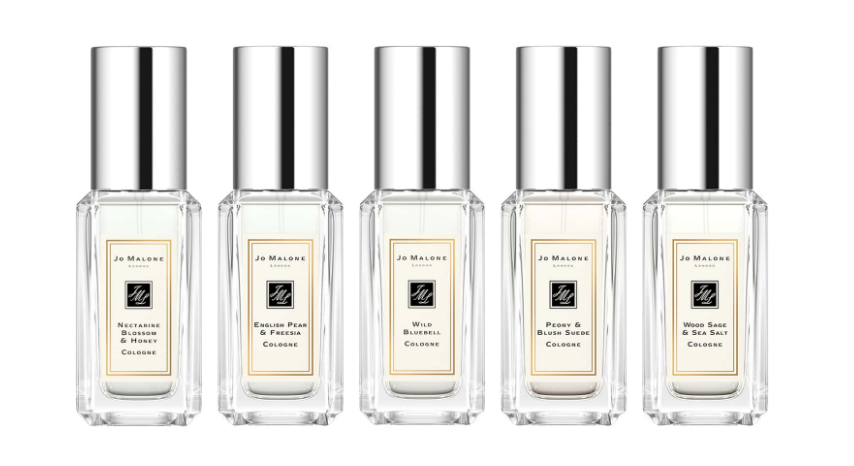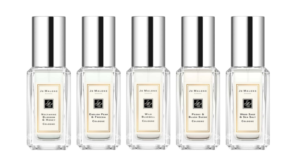 8 – Jo Malone Cologne Collection
Sale price $92 ($115 value) Free Shipping
The Collection includes:
– Nectarine Blossom & Honey: a combination of nectarines, peach, plum, black currant, vetiver and acacia honey.
– Peony & Blush Suede: a floral fragrance built on notes of red apple, peony and suede.
– Wild Bluebell: a mesmerizing floral cologne that brings images of vibrant sapphire blooms in a shaded woodland, with notes of bluebell, persimmon and white musk.
– Wood Sage & Sea Salt: featuring notes of bergamot, ambrette seeds, buchu leaves, sea salt, mineral accord, dry fruits, driftwood accord, guaiac wood, white musk and sage.
– English Pear & Freesia: a fragrant combination of King William Pear, white freesia, wild roses, amber, patchouli and woods.
I bought this on sale the last time it was offered and shared it with my daughter. I let her pick her favorites. Yes, I spoil her rotten.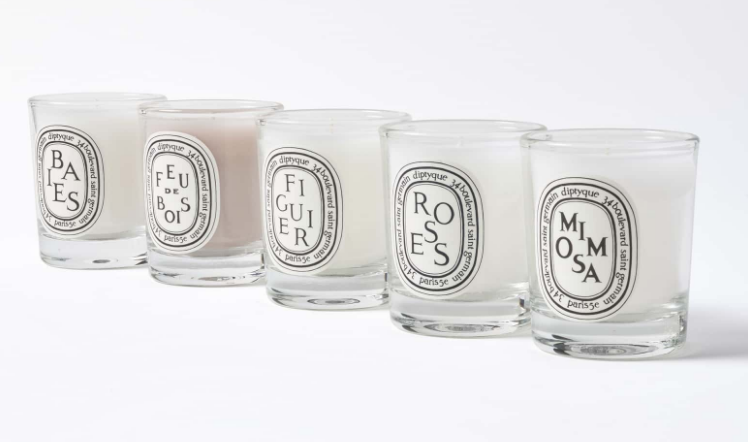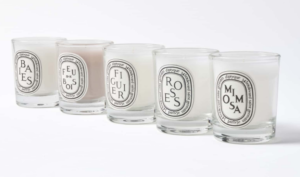 Sale price $55.00 ($75.00 value)
The Set includes:
– Baies Candle
– Feu de Bois Candle
– Figuier Candle
– Mimosa Candle
– Roses Candle
You could break this up into individual gifts. Everyone loves these candles. The miniature ones are perfect in a bathroom.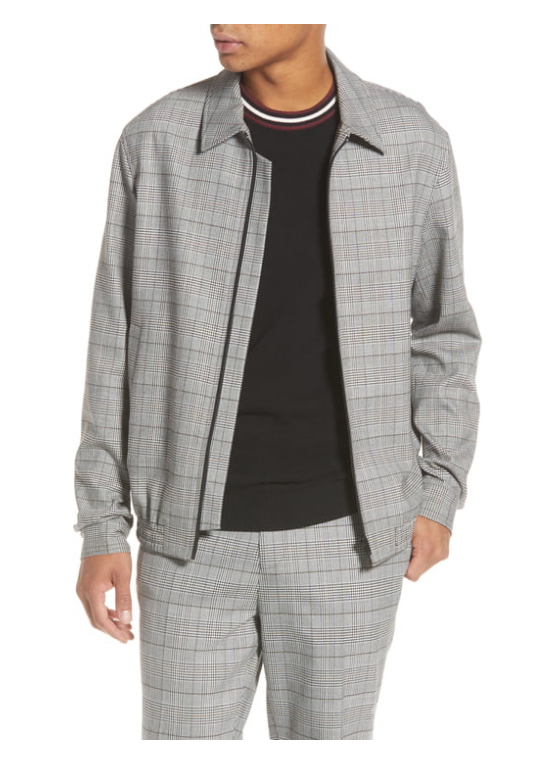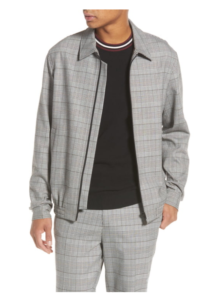 10 – Topman Trim Fit Check Jacket
Sale price $72.90 (after sale $110.00)
I am getting this jacket for my husband. I think it is perfect for when a sport coat is too dressy, but a shirt and slacks is too casual. There are matching pants, but I like it by itself.
Nordstom Anniversary Sale FAQ's
When are the Special Events during the Nordstrom Anniversary Sale?
July 19–August 4 will be Glam Up Days, with hundreds of beauty exclusives, samples and gifts with purchase—plus free makeovers, tutorials and customized samples. See all of the events in the Glam Up Days calendar.
What will be on sale during the Nordstrom Anniversary Sale?

Some of the most popular brands such as Free People, J.Crew, Rebecca Minkoff, Topshop, Something Navy, Madewell and mmore will be marked down. One of the many great things about the Nordstrom Anniversary Sale is even new arrivals will be on sale. So you can score that perfect dress for a summer wedding, premium denim that was a little too pricey, fall trends and extra special gifts, all on sale.
MWLT tip – save up your Nordstrom Notes throughout the year to use during Nordstrom sales.
What will you be shopping for? Do you have any tips for shopping the Nordstrom Anniversary Sale to share?