We've rounded up free online fitness studios with help from our readers and from Good Housekeeping Magazine.
now expired…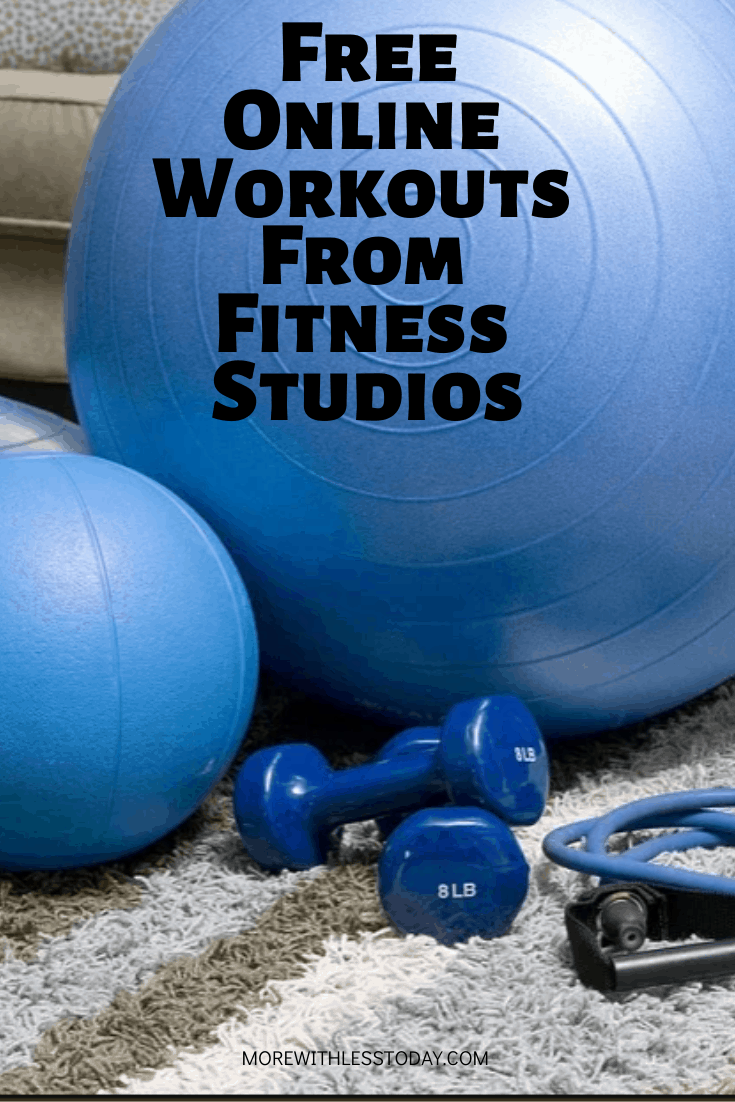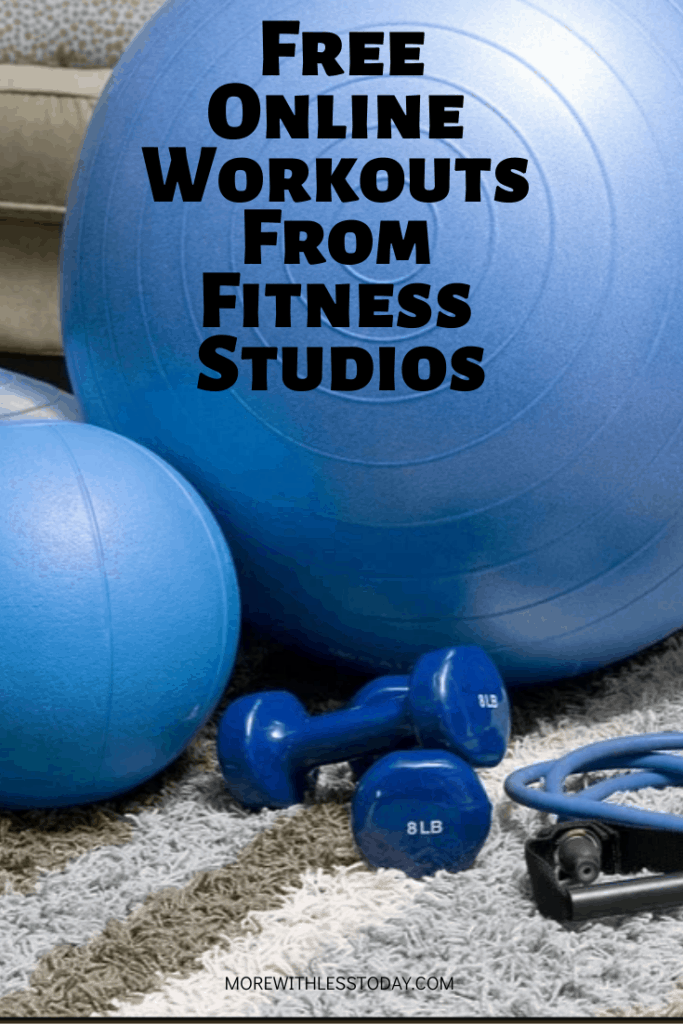 [now expired]
I miss my workout classes with my friend Marisa but I'm doing my best to keep exercising, It is like the oxygen mask on the airplane analogy. We have to take care of ourselves in order to take care of others.
My husband and I enjoyed a nice bike ride together this morning. Whenever I want to catch up with a loved one by phone, I've been putting on my walking shoes and taking a walk while we talk. It's a great stress reliever and helps me to sleep better too.
Here are some of my favorite free online workouts from fitness studios. Be sure and read the rest of the options on the Good Housekeeping website. If you learn of any others or if any of the links are not working, please email me at morewithlessteam@gmail.com.
24 Hour Fitness: Everyone can access the 24 Hour Fitness app on-demand workouts and premium content for free during this time, which includes Les Mills classes and audio coaching. They are also extending their memberships for the amount of time that their gyms are closed.
CorePower Yoga is offering free streaming live classes for you each day. If you are already a member, you'll now be able to enjoy full unlimited access to all online classes through CorePower Yoga On Demand, which includes 20-60 minute versions of the same CorePower class formats you're used to in the studio. For those who are not members, CorePower is still providing free access to a limited collection of online classes available weekly.
Gold's Gym: Try one of the over 600 audio and video workouts on the Gold's Gym AMP app, which they are offering for free through the end of May. Get started at goldsamp.com/promo, and enter promo code FIT60.
Groupon is offering a free 60 day Daily Burn Membership.
Lululemon will be hosting free Instagram Live sessions that feature yoga, do-anywhere workouts, meditation, and self-care tips.
Orangetheory: This popular endurance class focuses on intervals and targeting certain zones of your heart rate. Given the impact of COVID-19, Orangetheory is now uploading new at-home 30-minute workout routines daily. You won't need any special equipment, but the instructors do get creative and have you utilize objects you can find around the house like coffee jugs in lieu of weights.
Peloton is now offering a 90-day free trial of their yoga, meditation, strength, cycling, running, and other fitness classes to anyone for use, even if you don't own the bike itself.
Planet Fitness will be hosting "Home Work-Ins" – a series of free fitness classes for everyone – that will be streamed live on Planet Fitness' Facebook page daily at 7 p.m. EST. Classes will be led by Planet Fitness certified trainers, as well as special guests like "The Biggest Loser" coach and fitness trainer Erica Lugo, among others. For anyone who can't participate live, each workout will also be available to view on both the Planet Fitness Facebook page and YouTube channel after the broadcast is over.
Tone It Up offers all different types of toning and endurance workouts. The app will be free for new users for the next 30 days, and workout videos range from 10-40 minutes to fit your schedule. Plus, founders Karena and Katrina will be going live on the @ToneItUp Instagram throughout the week.
YMCA has a new free online community program, YMCA 360, which offers on-demand programs and digital coaching. The program includes some of the Y's most popular group exercise classes like boot camp, barre, yoga, and low impact programs for seniors.
Kid-friendly workouts choose from Strength for Kids, Agility for Kids, Flexibility and Balance for Kids, Warm-Up for Kids, Cooldown for Kids, Stand Up and Move for Kids, OR create your own custom kid workout.
Stay strong and healthy friends. If you can add to this list or find a link that is not working properly, please send an email to morewithlesstodayteam (at) gmail.com. If you feel like chatting, I'm a good listener and would love to email with you.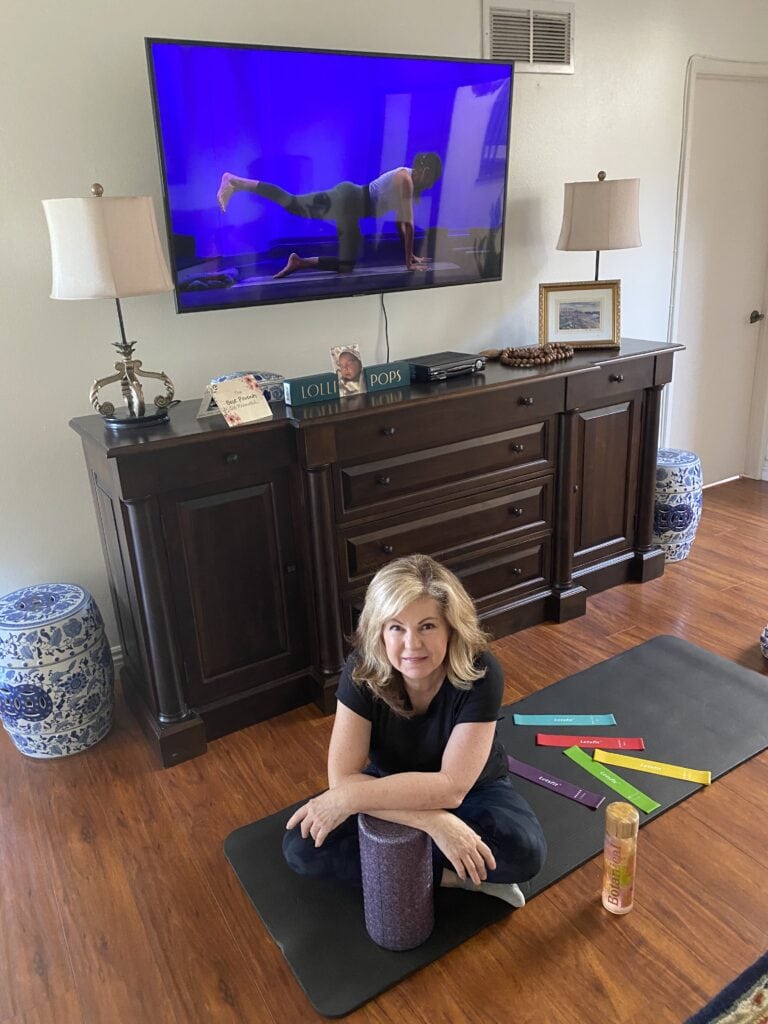 Link Love:
Mental Health and Coping during COVID-19 (Centers for Disease Control)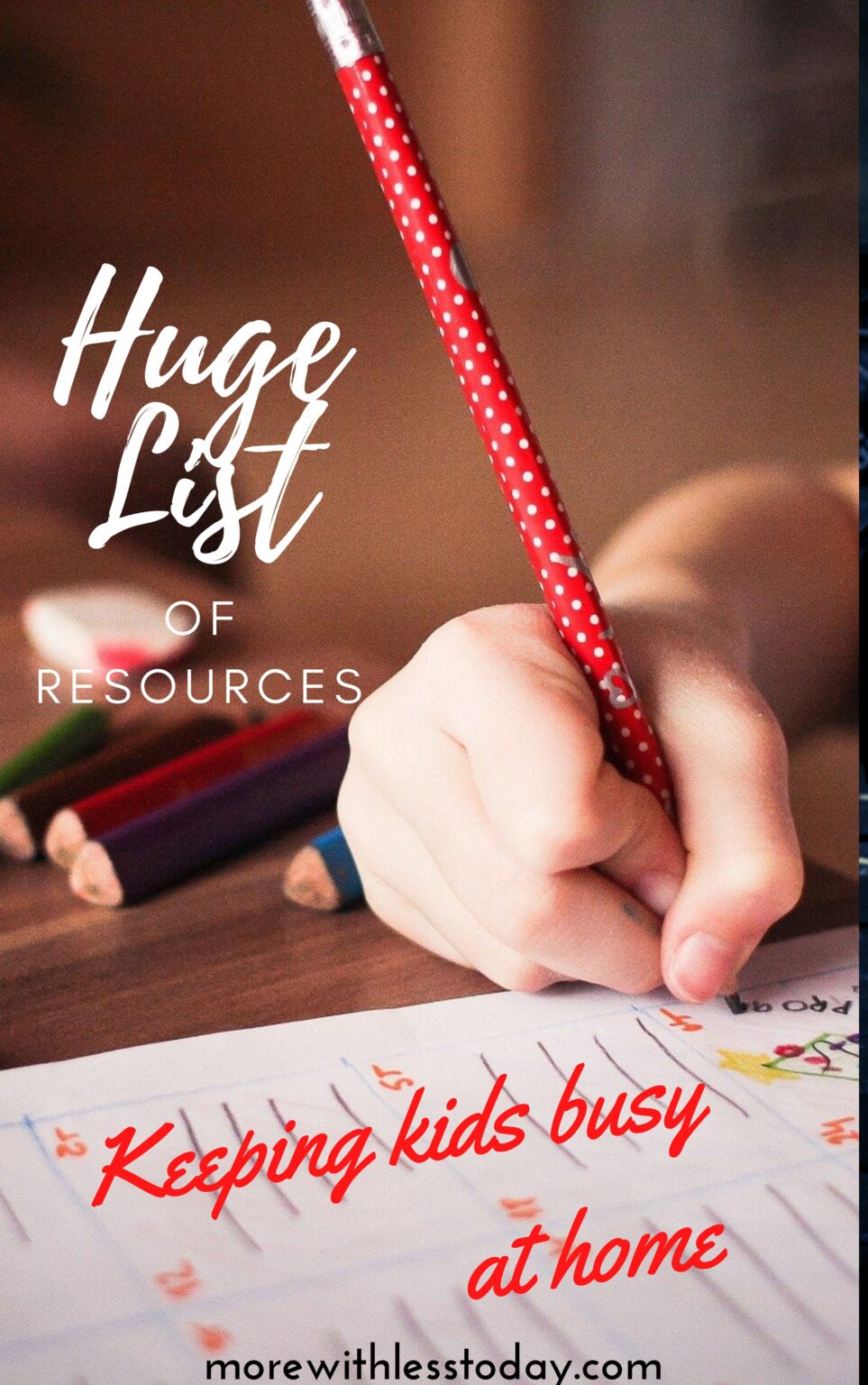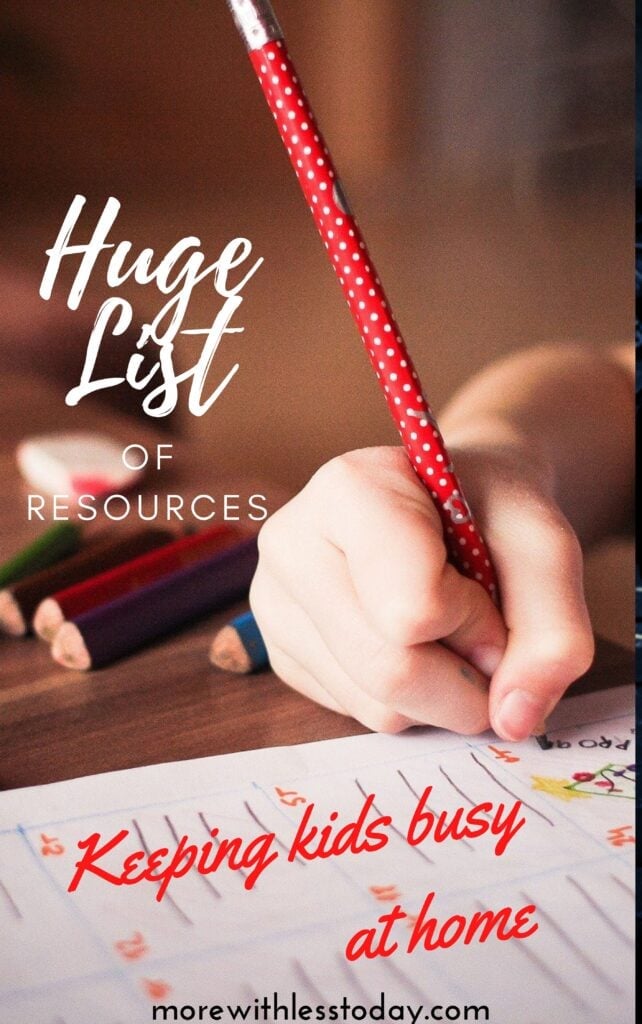 Keeping Kids Busy at Home – free educational resources for toddlers to teens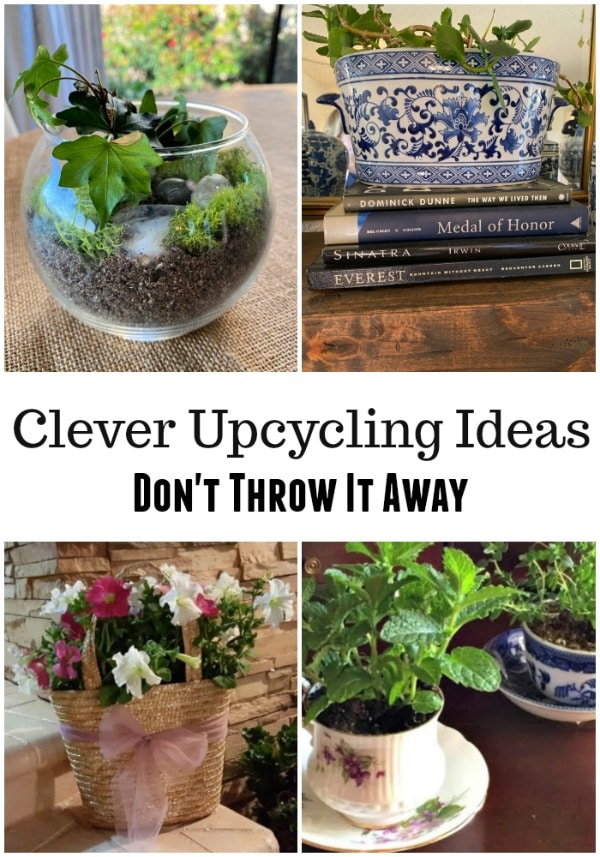 Don't Throw It Away! Upcycling Ideas for Common Household Products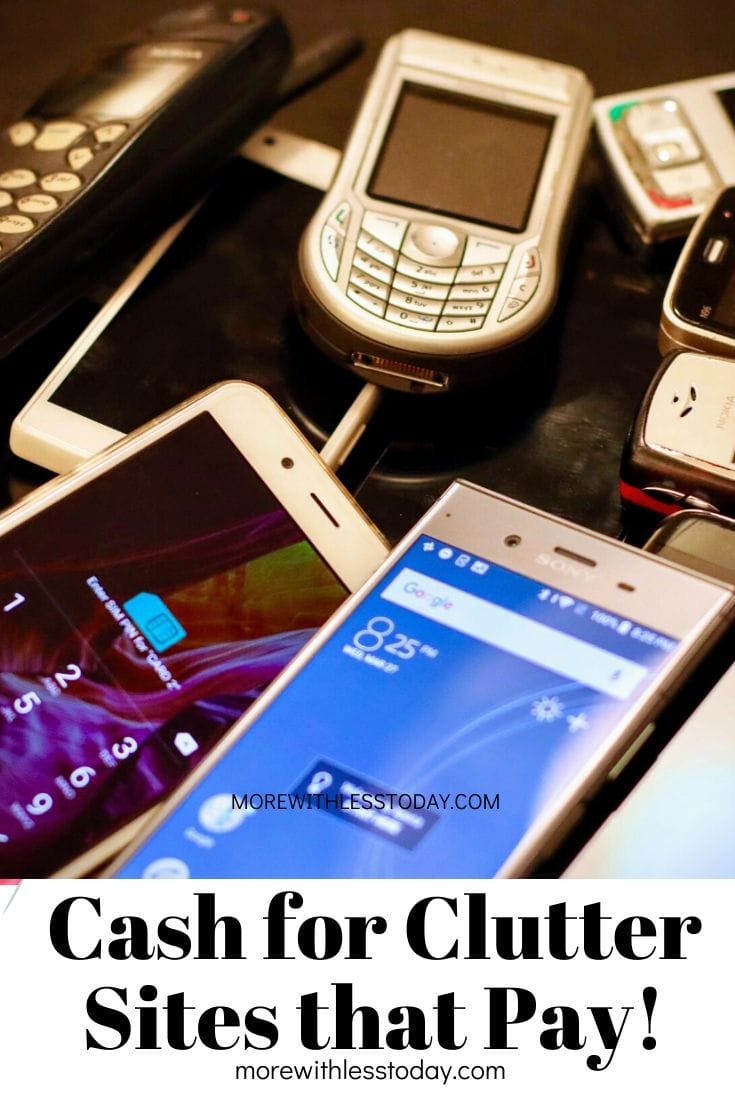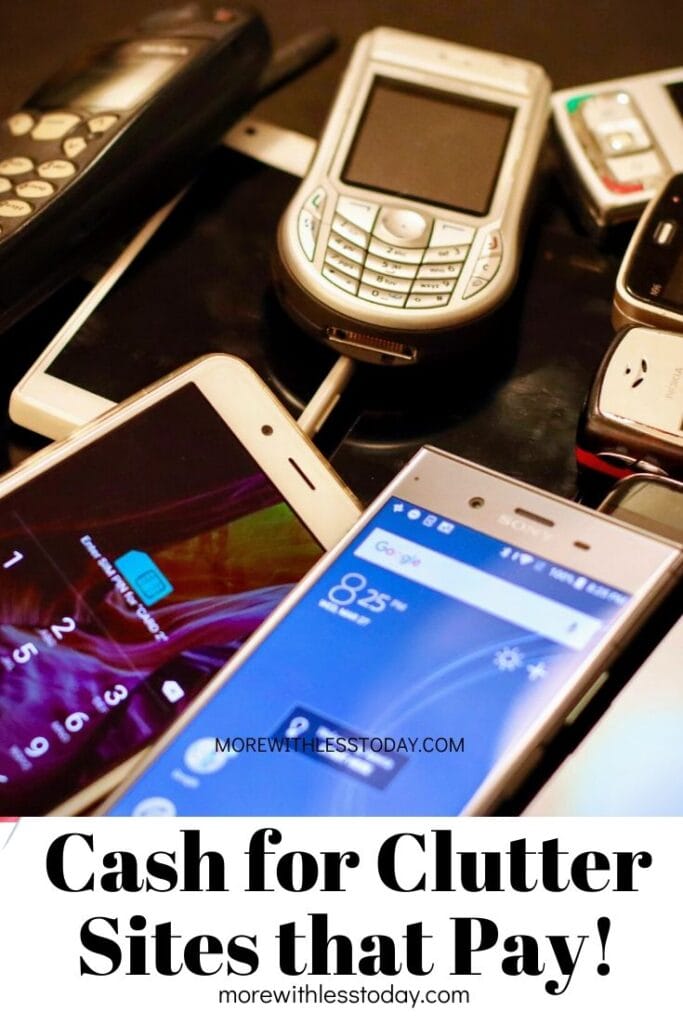 Get Cash for Your Clutter – Places to Sell Your Unwanted Tech
How to Start an Emergency Fund – Even When Money is Tight
What to Keep in Your Car for Emergencies
Free and Discounted Options for Take Out Food Delivery
Good Ideas for Meal Planning
Meal Ideas for Days Using Rotisserie Chicken