Here at More with Less Today, we are always in search of new ways to keep a few more dollars in your pocket, especially on everyday purchases. Today we are excited to share this sponsored post in partnership with Ibotta for their brand new Pay with Ibotta feature. As always, all opinions are 100% my own.
Ibotta has just launched a brand-new way to save, called Pay with Ibotta, and we got to try it. If you are like me and love instant gratification, then you are going to love this too!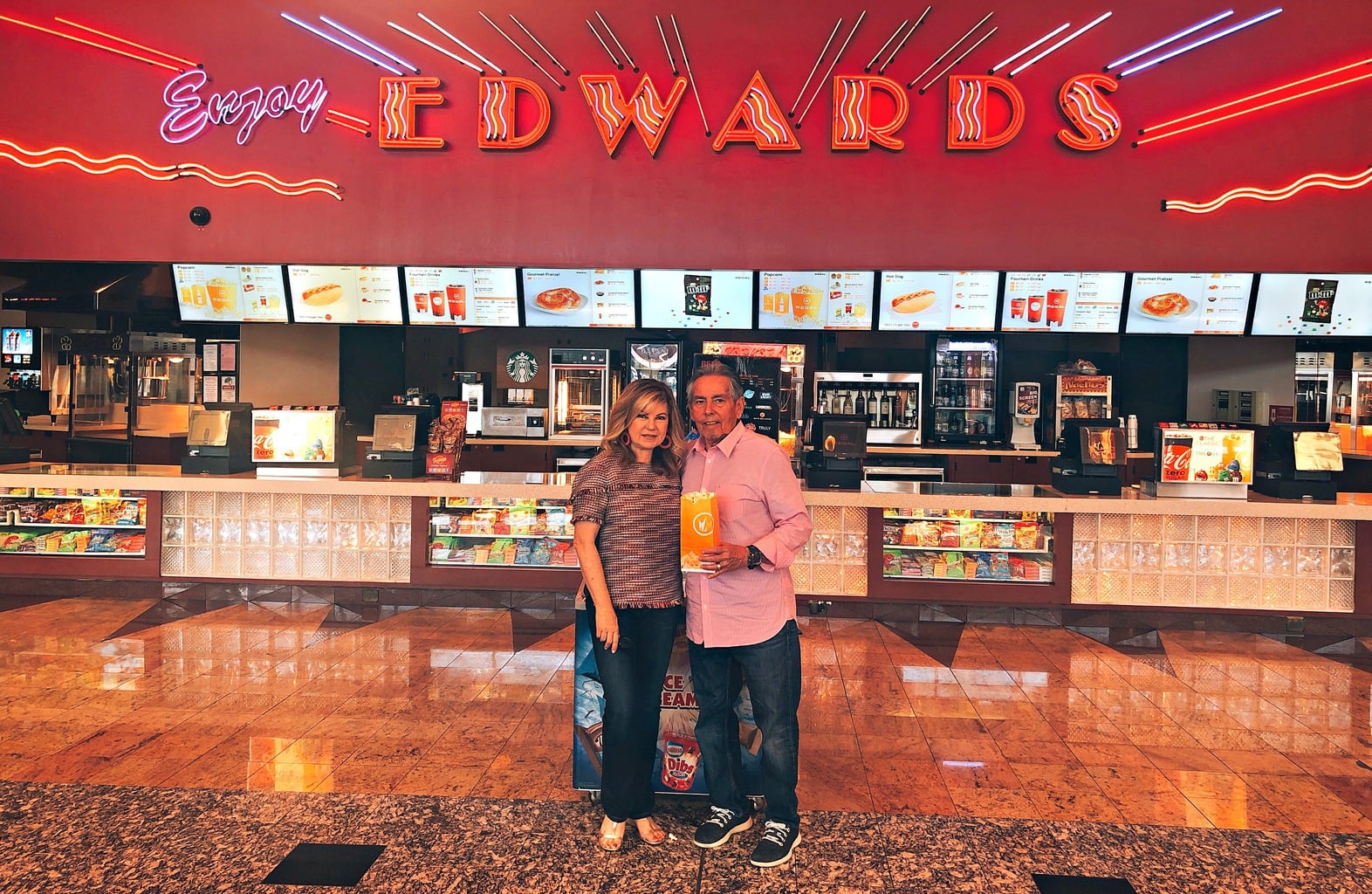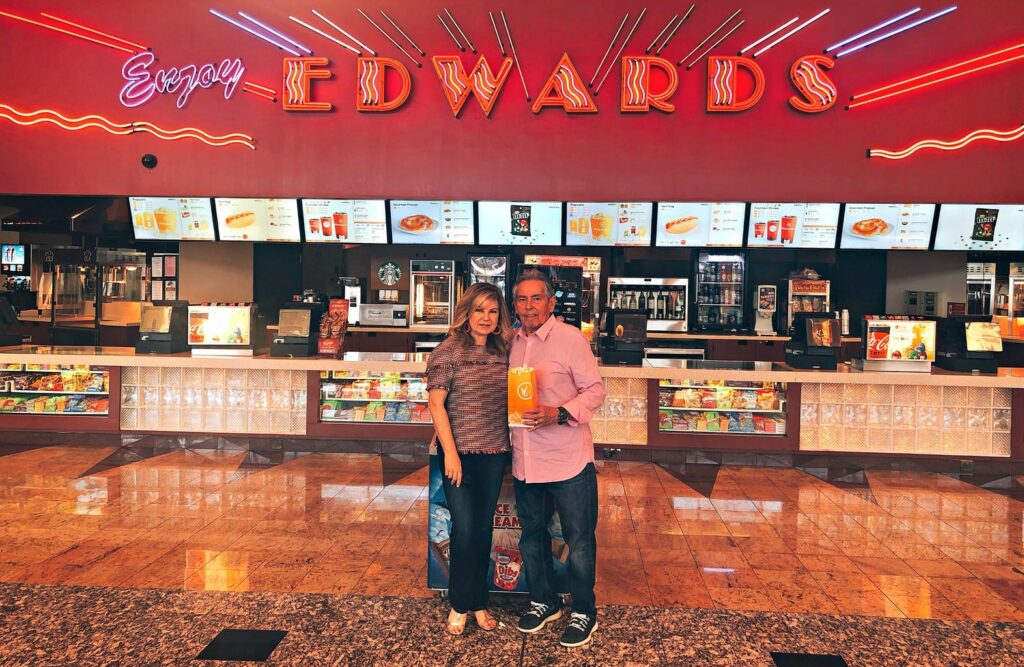 I tested out Pay with Ibotta at my local Regal Theater on a date night with my hubby and I was amazed and delighted. It's a snap to use and the cash back was in my account right away.
Here is how you set it up if you are already an Ibotta user (if you don't yet have the Ibotta app keep reading and I will show you how to get started!)
Open your Ibotta app

Scroll down to Pay with Ibotta retailers on their home screen

Select the retailer where you want to shop

Add a debit or credit card when prompted to add a payment method (I did this step at home before I left for the movies)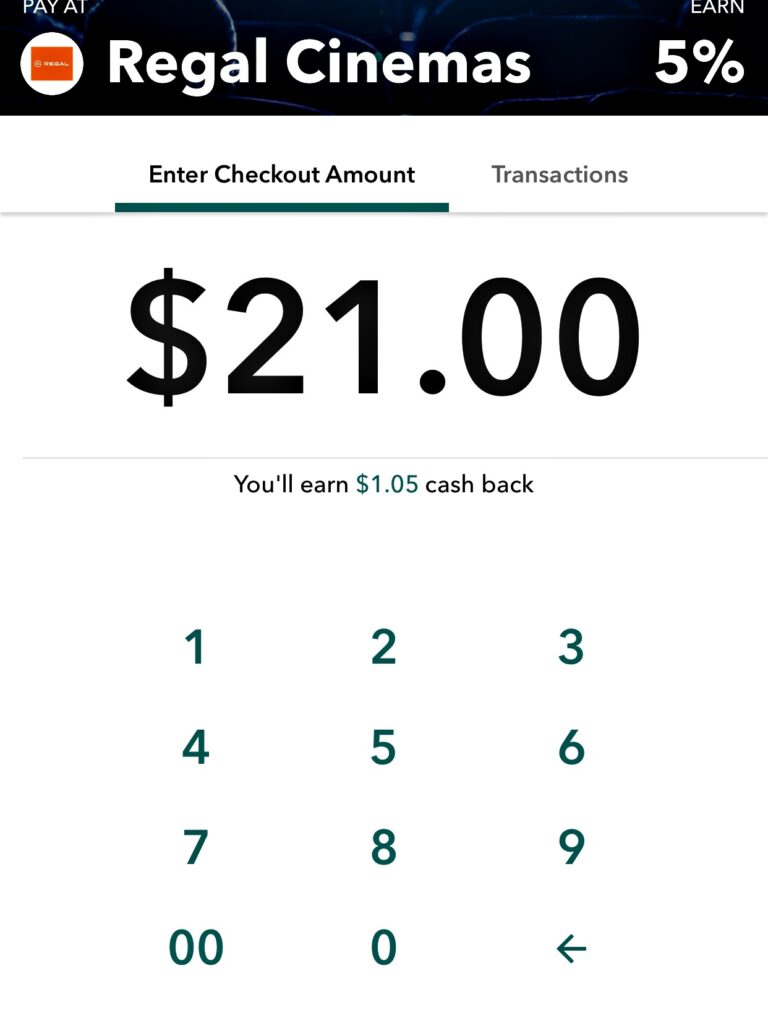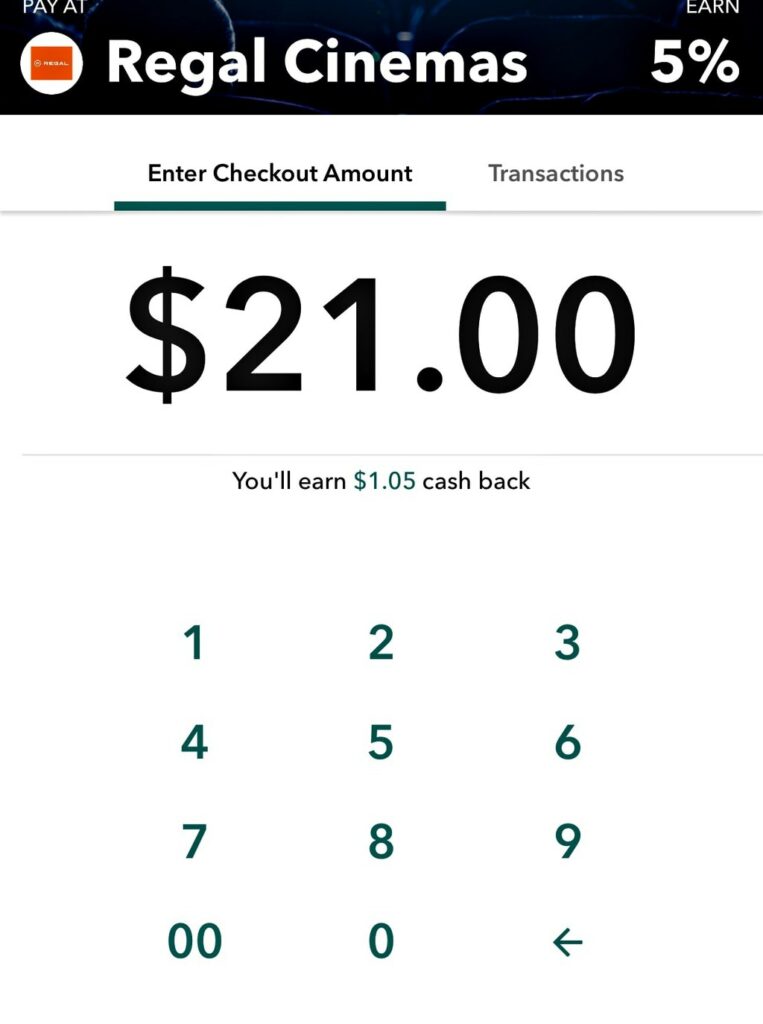 Enter the total amount of your purchase in the app at checkout and complete the transaction.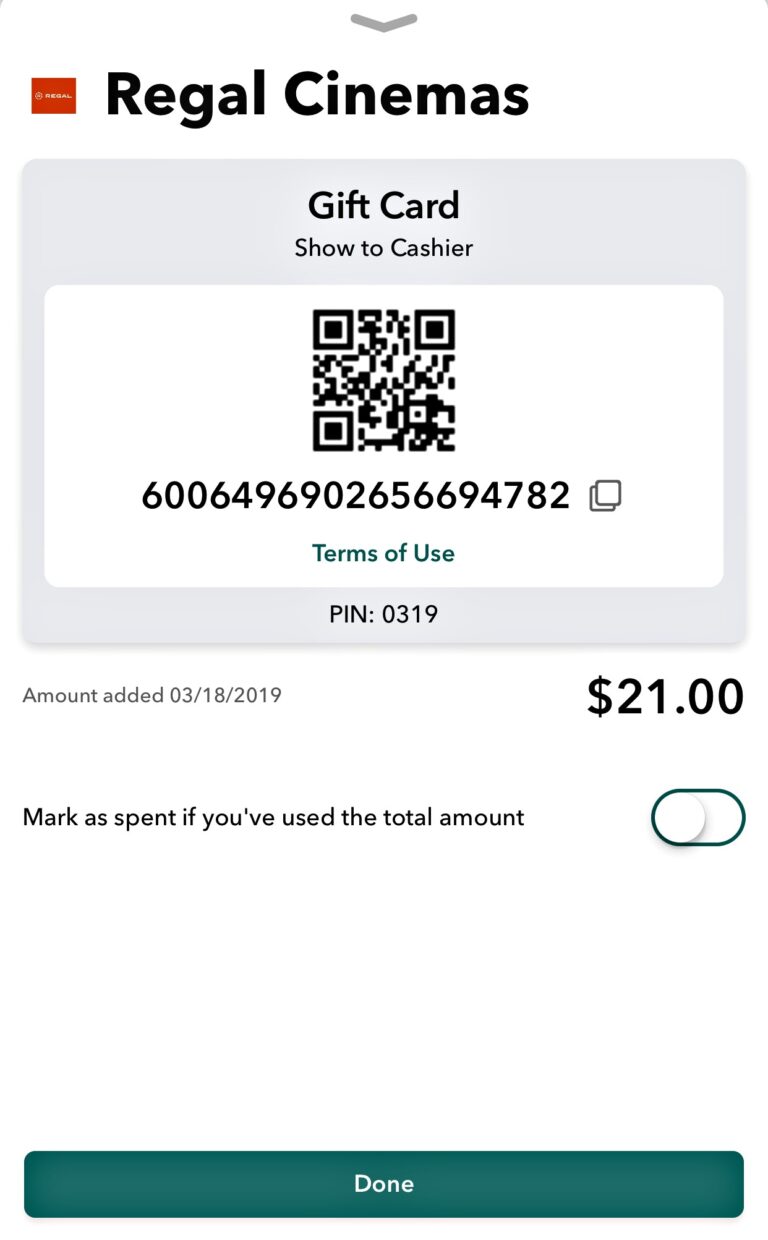 The cashier scanned my phone and it took no time at all! It works like a gift card.


See cash back in your account instantly along with an email confirmation.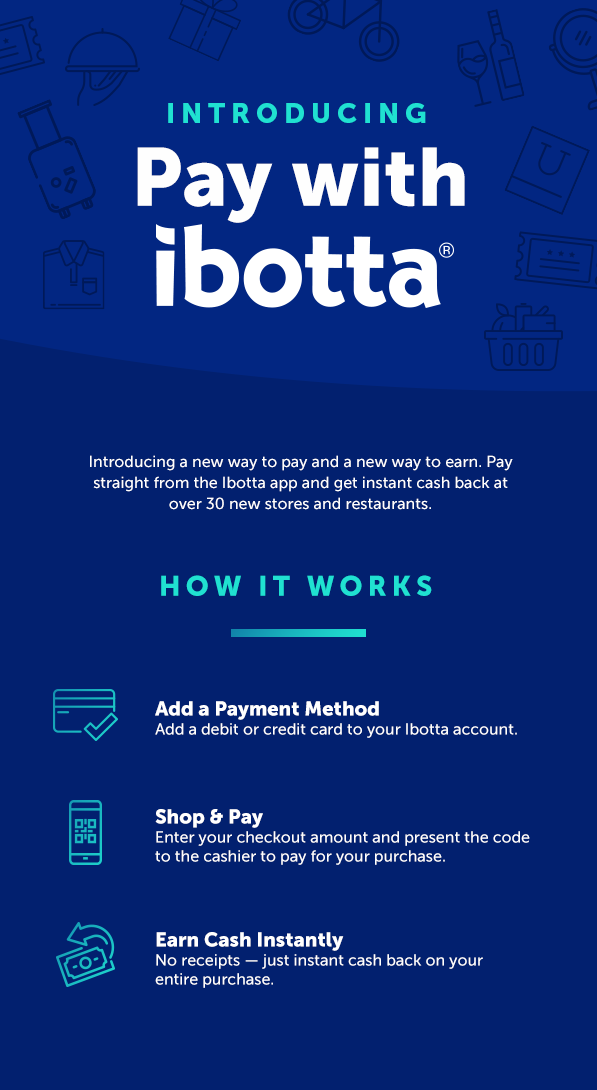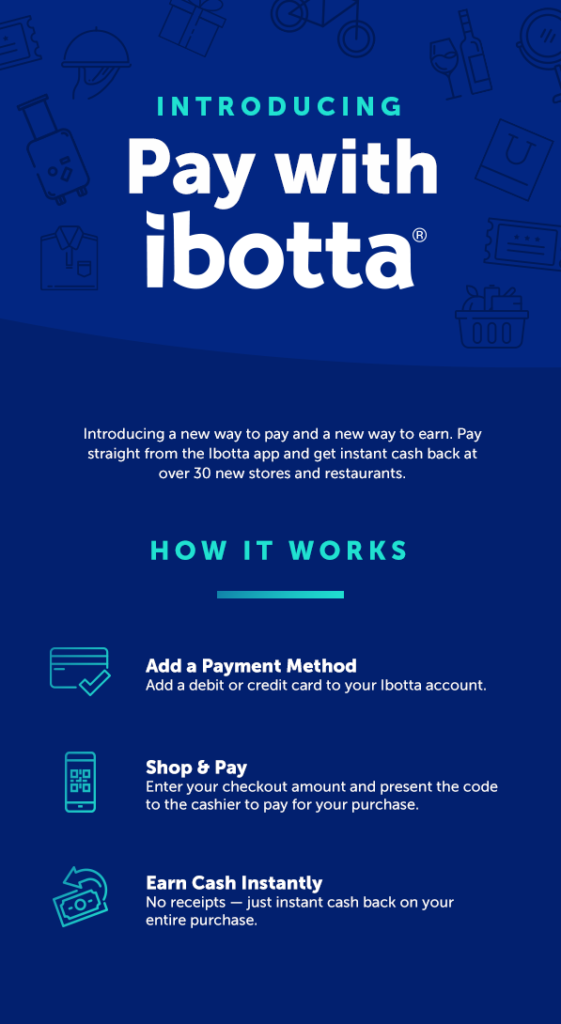 Pay with Ibotta works at the following retailers: (All offers were valid as of publishing date, however not all offers are available in all areas and some offers may expire after the post is published.)
This is a new way to earn cash back at 30+ new retailers. Check your app for details:
● Adidas – 5% cash back
● Aeropostale – 5% cash back
● AMC – 5% cash back
● American Eagle – 5% cash back
● Applebee's – 5% cash back
● AutoZone – 4% cash back
● Baby Depot – 5% cash back
● Banana Republic – 6% cash back
● Barnes & Noble – 4% cash back
● Bath & Body Works – 4% cash back
● Bed Bath & Beyond – 3% cash back
● Burlington – 5% cash back
● Cabela's – 4% cash back
● Chipotle – 2% cash back
● Express – 6% cash back
● Forever 21 – 4% cash back
● GameStop – 3% cash back
● Gap – 6% cash back
● Jersey Mike's – 4% cash back
● Lowe's- 3% cash back
● Nike – 6% cash back
● Old Navy- 4% cash back
● Olive Garden- 2% cash back
● Peet's Coffee – 10% cash back
● Regal Cinemas – 5% cash back
● Saks Fifth Avenue – 5% cash back
● Saks OFF Fifth Avenue – 4% cash back
● Sephora – 4% cash back
● Steak 'n Shake – 4% cash back
● The Children's Place – 5% cash back
● The Container Store – 5% cash back
● The Home Depot – 3% cash back
● Topgolf – 4% cash back
● Ulta – 5% cash back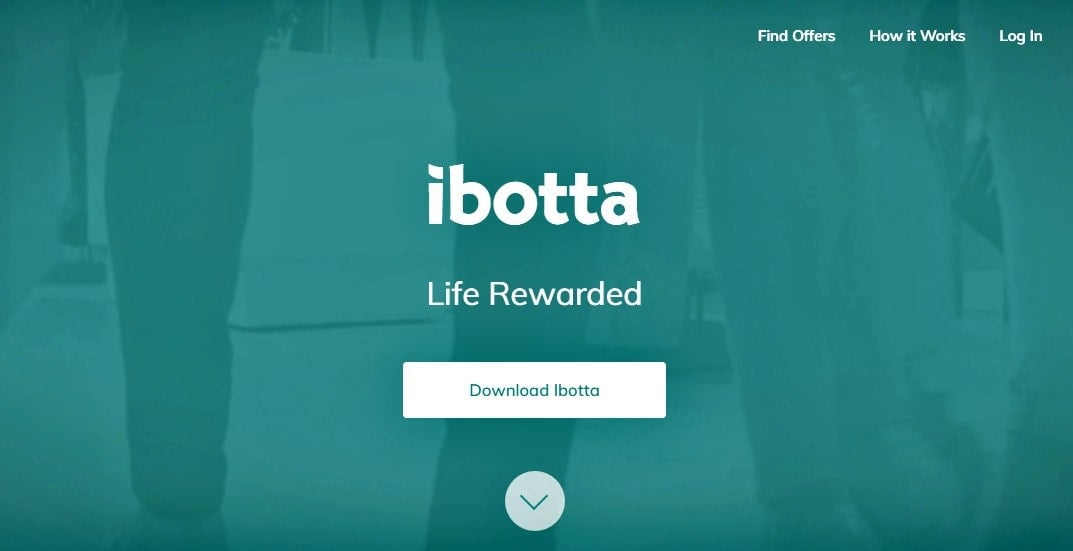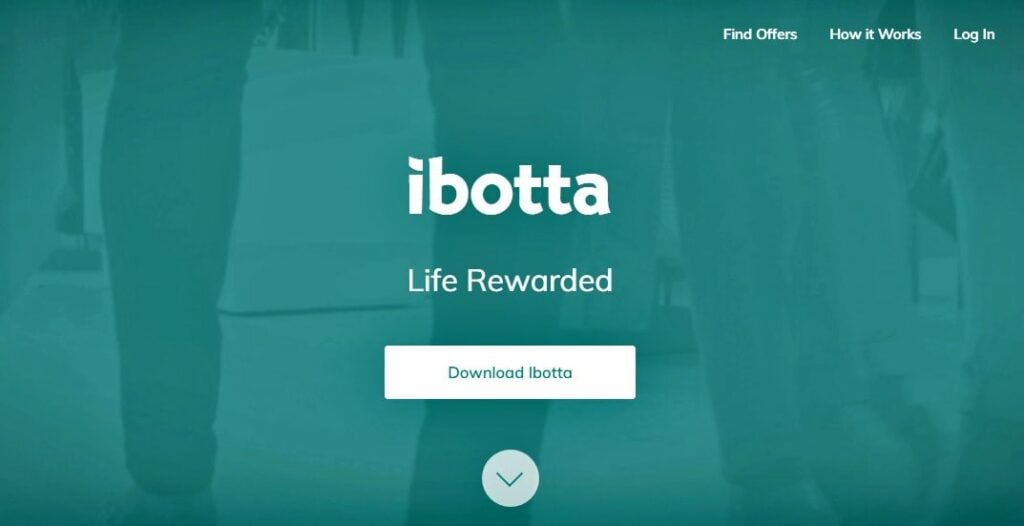 If you have not yet used Ibotta yet, here is an easy explanation of all the benefits plus some of my favorite Tips for Using Ibotta.
And here are my Date Night Tips for the Empty Nester:
My friends and followers know that my husband and I are empty-nesters now. Both of our children got married just a few months apart. Once we survived that season, we transitioned into this new phase of life. It was not without some bumps along the way, but now we are in a sweet season of pursuing individual hobbies and goals and spending time together reconnecting.
Date night does not have to be reserved for the weekends. When you are not tied to school and kid's activities, you can go out any night of the week and even sneak away in the middle of the day if your schedule allows.
If you want to enjoy quality time at home, take a class online, watch an instructional video, or a work out together. Right now we are setting aside time to do some research for our upcoming Mediterranean cruise. We are looking at excursions and excitedly planning our days.
Try a new experience together and use Groupon to find a great deal. Groupon is an Ibotta partner so you can also get cash back! We have gone paddleboarding and ocean kayaking, and both were so much fun.
Take weekend trips and vacations during the less popular times of the year. In other words, when families have kids in school, not only will you save money, the destinations should be less crowded. We enjoyed a getaway to Carmel, California in January and we went in the middle of the week.
Take my advice and give Pay with Ibotta a try and have a little more cash to have some fun with!