If you are a fan of Rachael Ray cookware, see which ones are favorites. Choose from best sellers in cookware, bakeware, tools and gadgets, plates and platters and more. There are several items that will make great hostess gifts and holiday gifts. We have affiliate relationships which means we may earn a small referral commission at no additional cost to you if you shop using our links.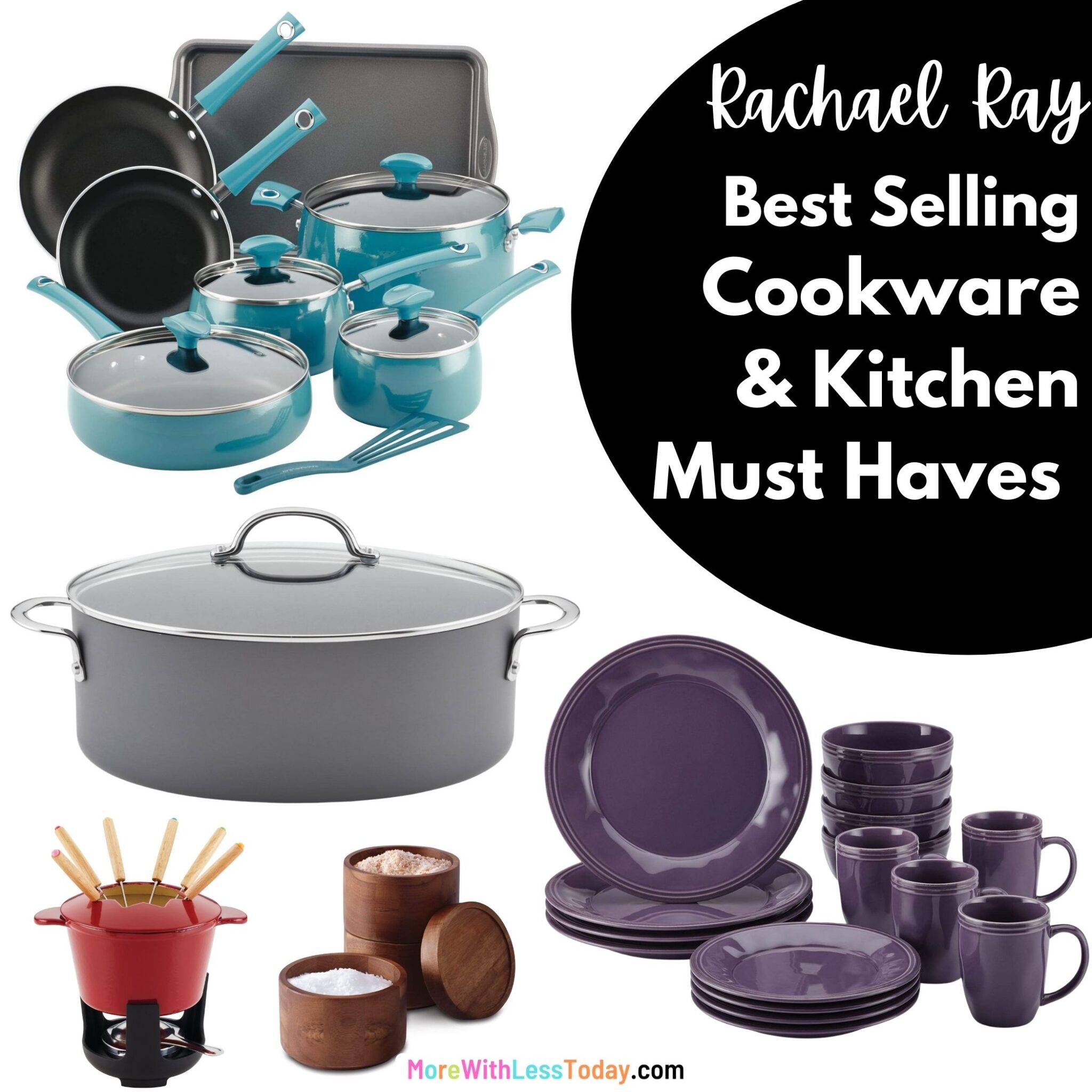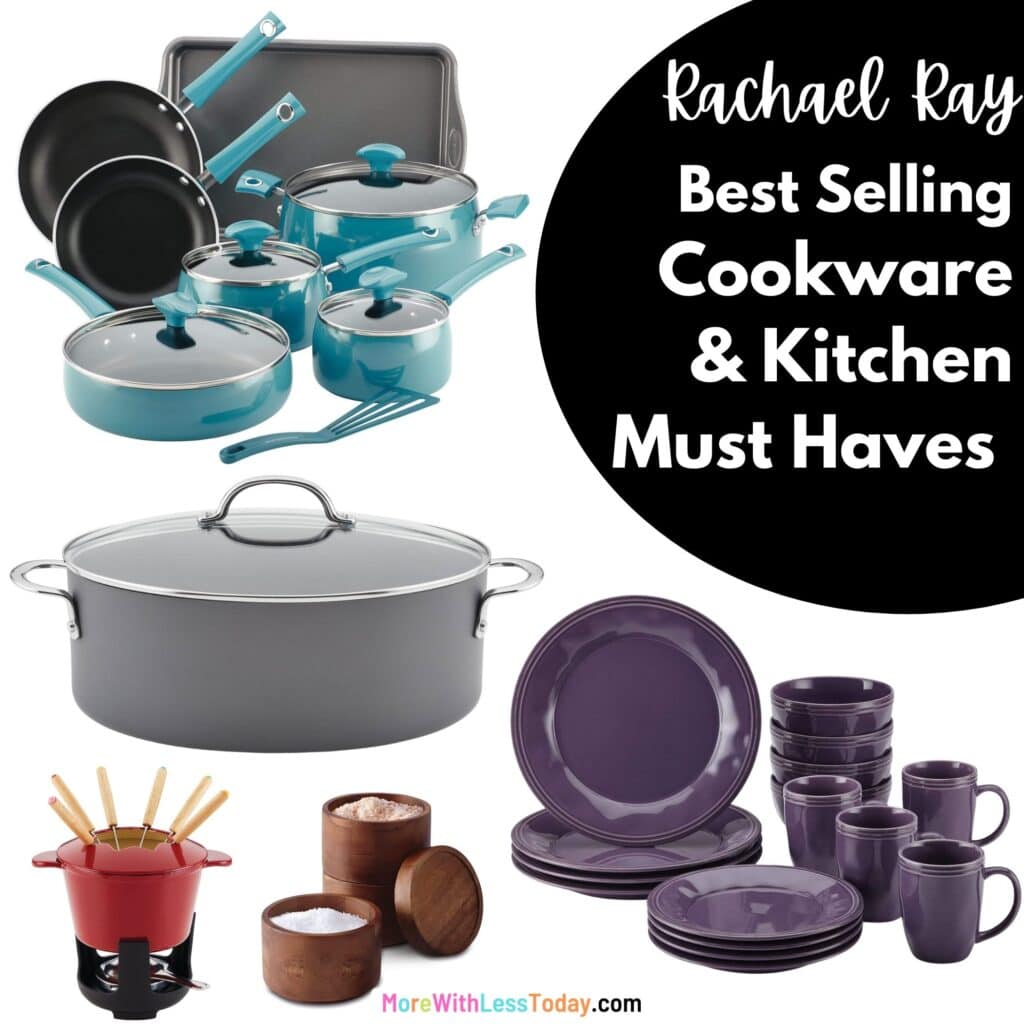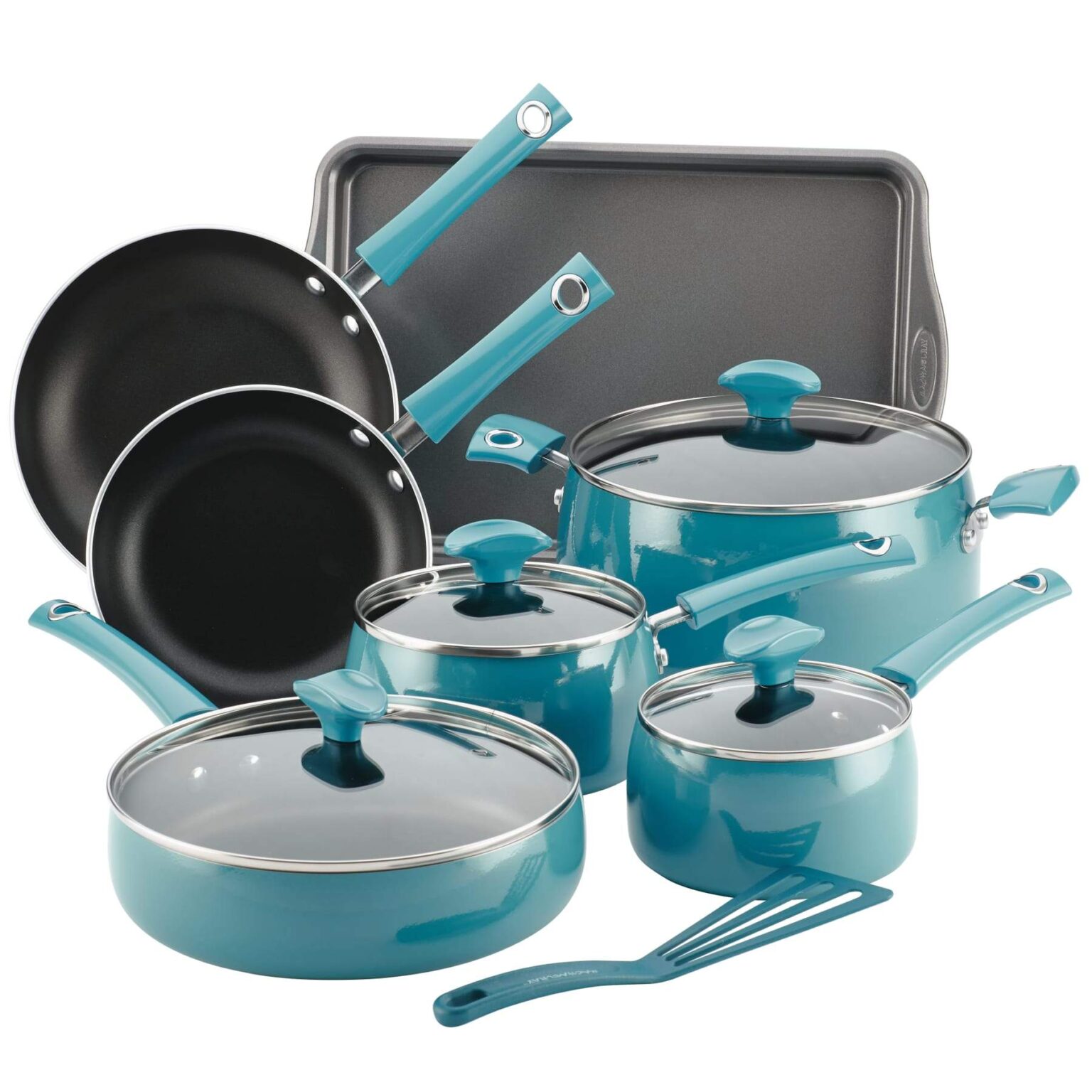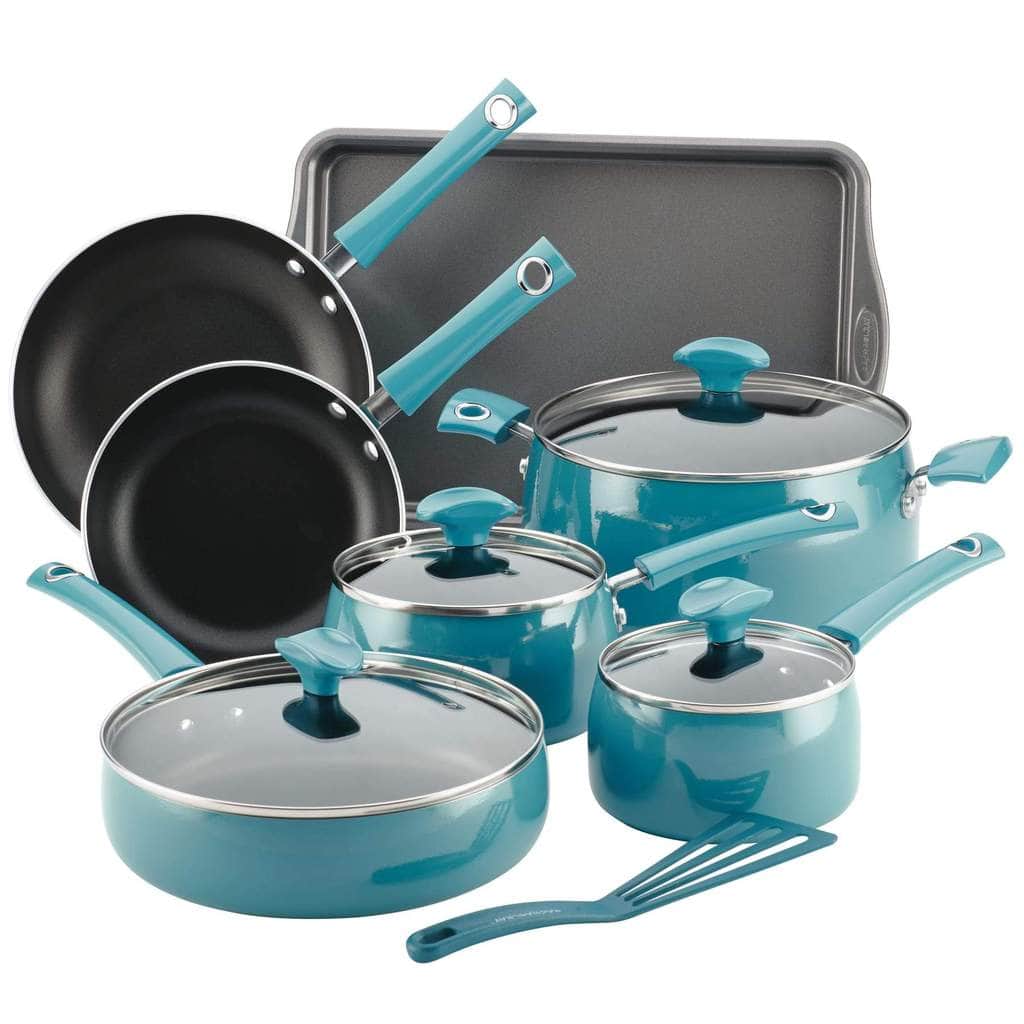 "Inspired by Rachael's time in Copenhagen and her love of the good things in life, this 12-piece set includes a variety of essential pots and pans so home cooks are prepped to handle meal after meal. The cookware features sturdy aluminum construction which heats up quickly and evenly and holds up to years of everyday comfort cooking. The cookware interiors are coated in long-lasting nonstick for beautiful release even when foods are chewy and gooey. And of course, Rach makes cookware designed to clean up just as easily. Best of all, the colorful porcelain enamel exterior coordinates with the sturdy handles for a splash of modern style."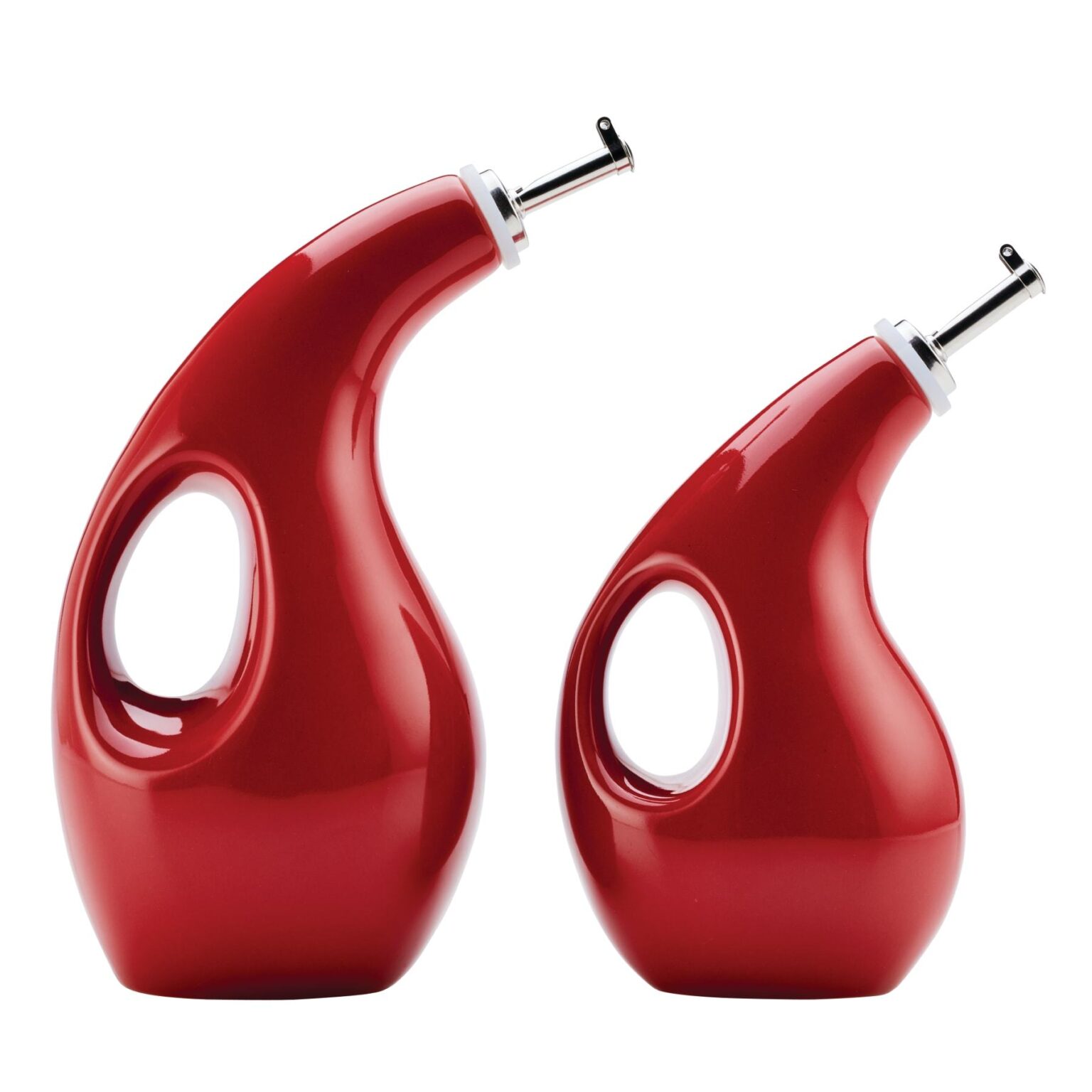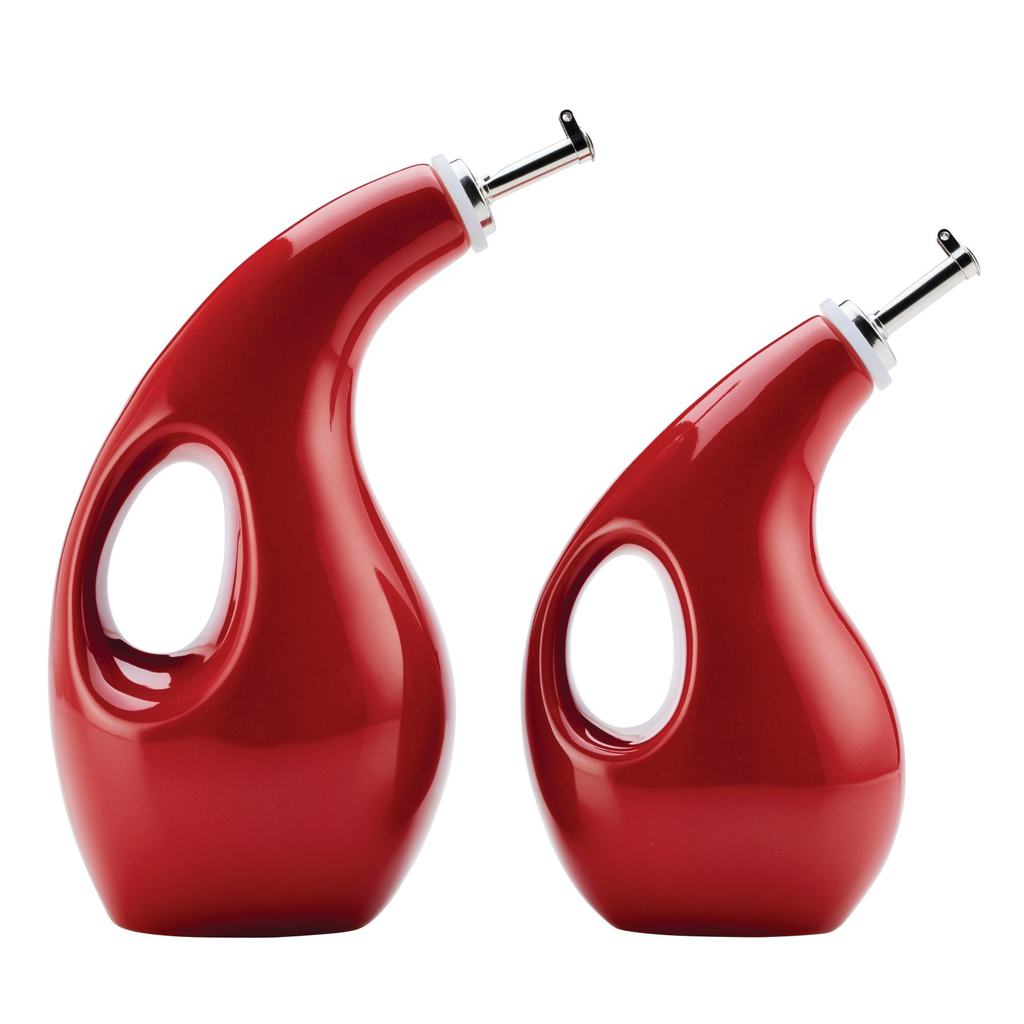 "Dash it, dip it, drench it, or drizzle it. This convenient EVOO bottle and ceramic dippers set is ready for hors d'oeuvres and condiments and perfect for prep, too. Load the EVOO bottle with your favorite vinegars and oils, and get creative with dips and side sauces in the dippers. The entire set is dishwasher safe for quick cleanup so you can get back to the party."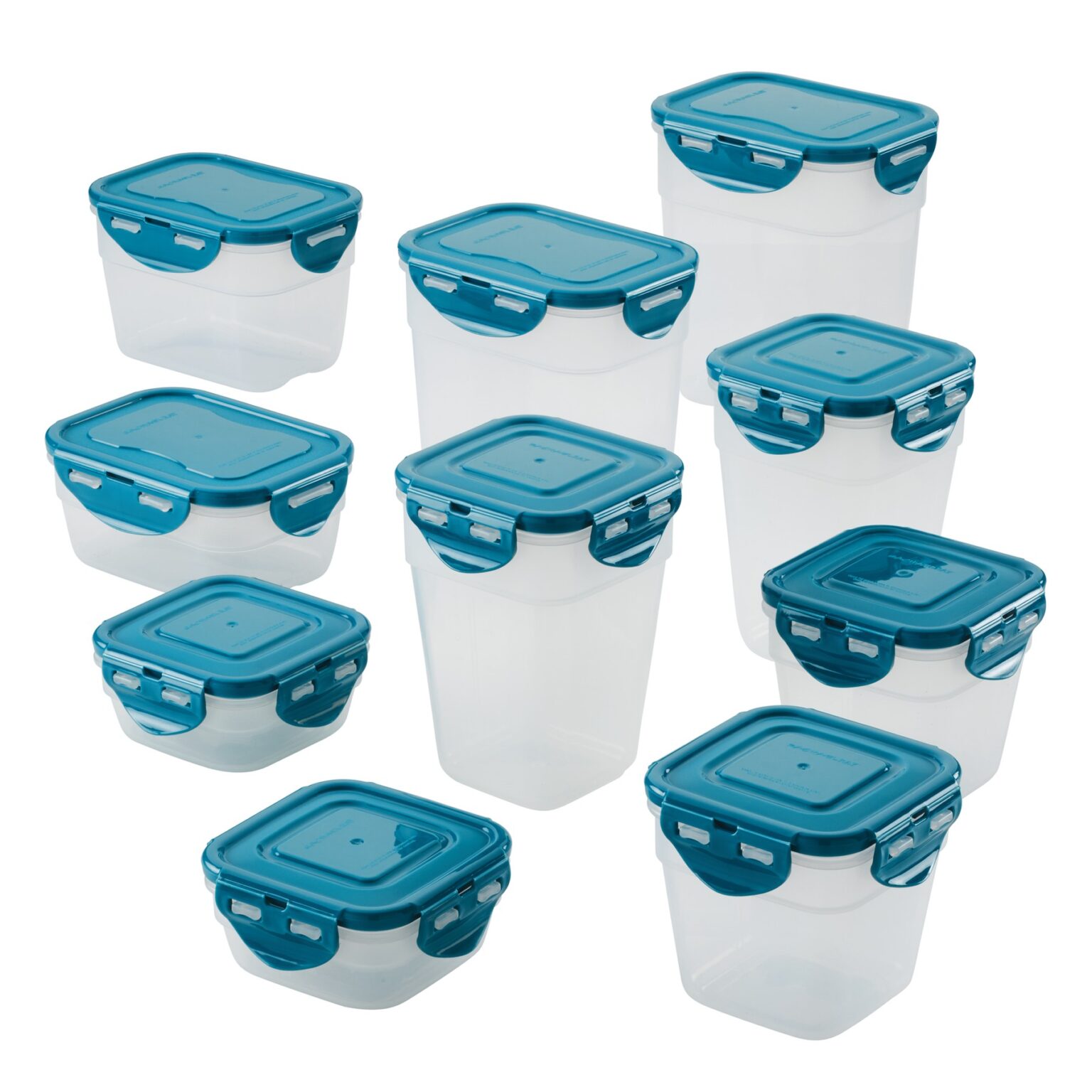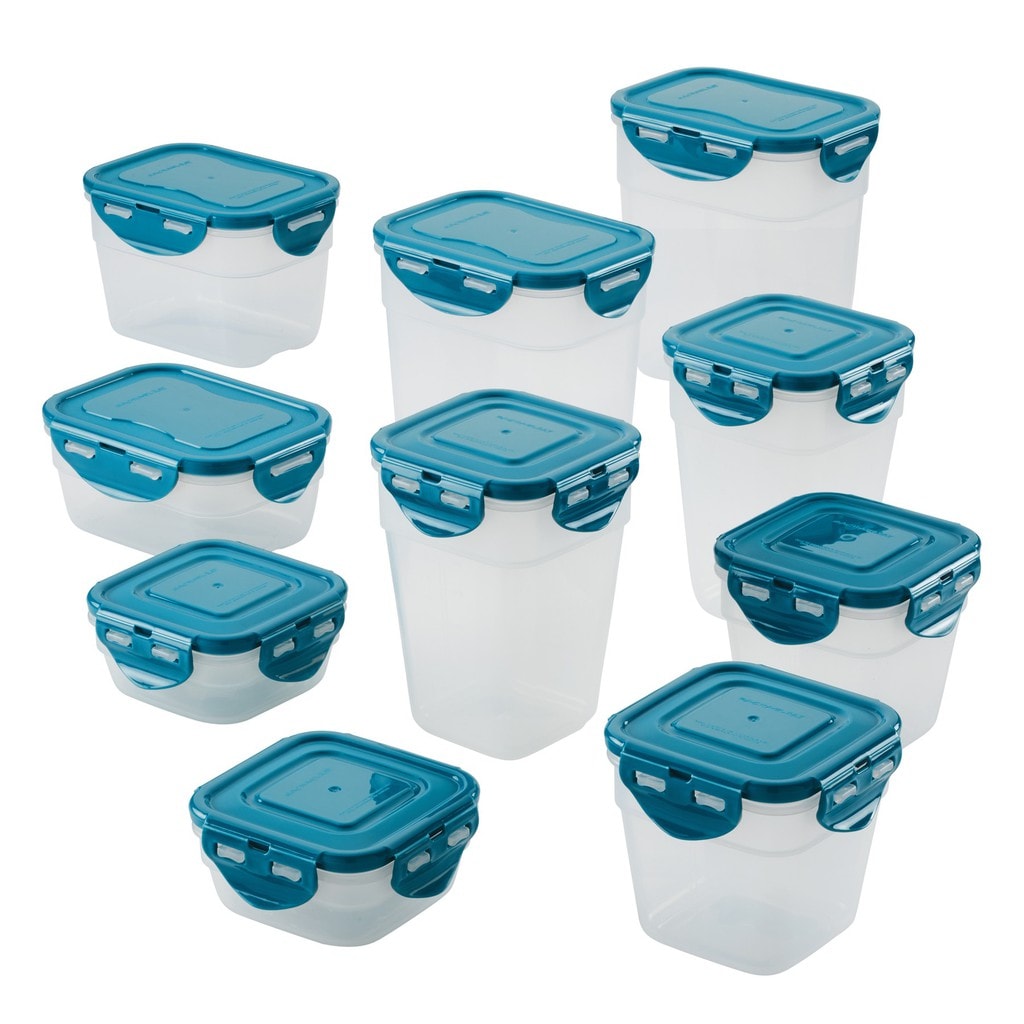 "Get pantry perfect with a set of nestable food storage containers from Rachael Ray. These square and rectangular storage containers with lids are ideal for dry goods, cereal, cookies, crackers, and granola bars, and each container features a durable, lightweight design that makes it easier to handle. A unique 4-hinge locking system has been durability tested to last up to 3 million uses, and the enhanced silicone seal keeps leftovers fresh longer and prevents messy drips and sloppy spills. BPA-free and microwave and dishwasher safe."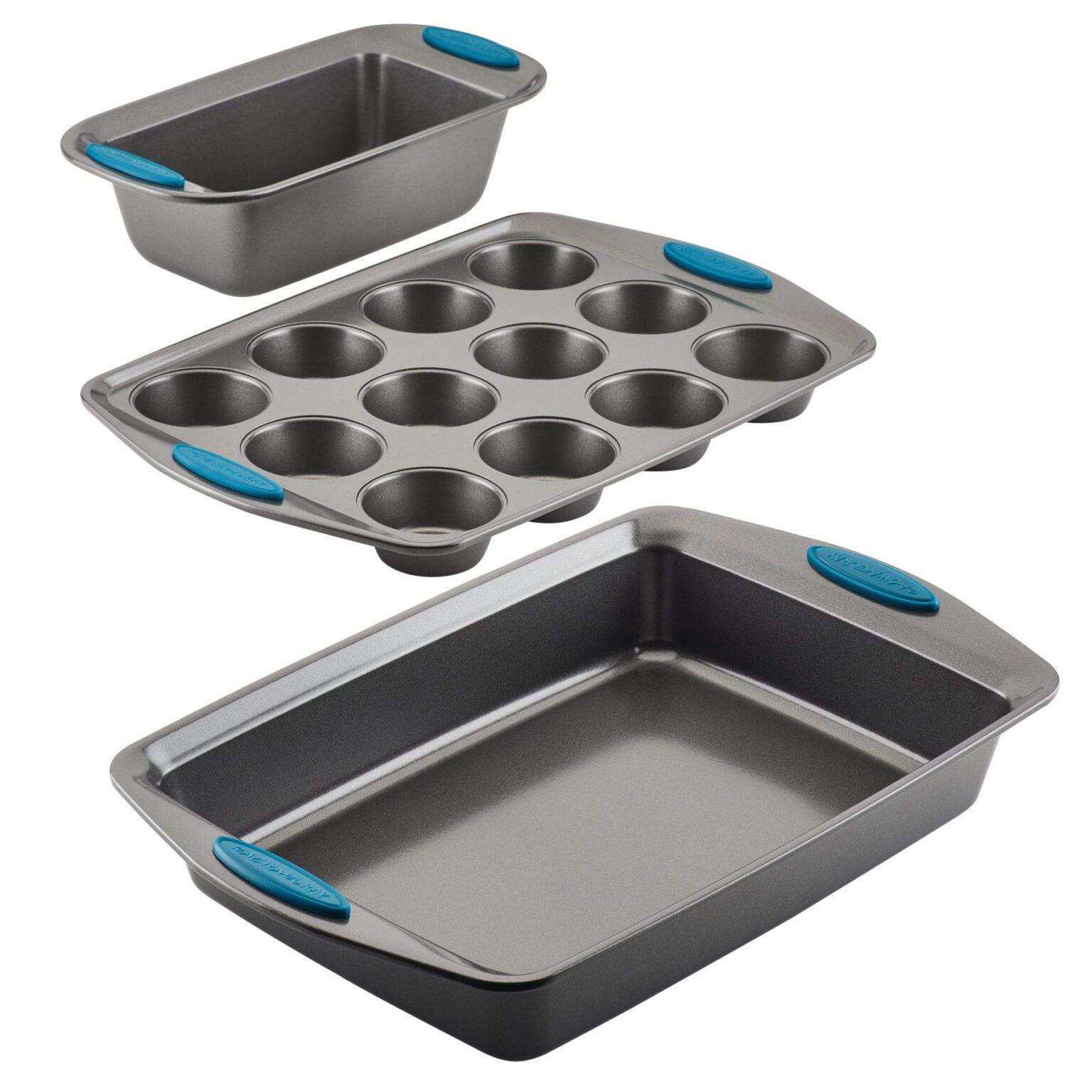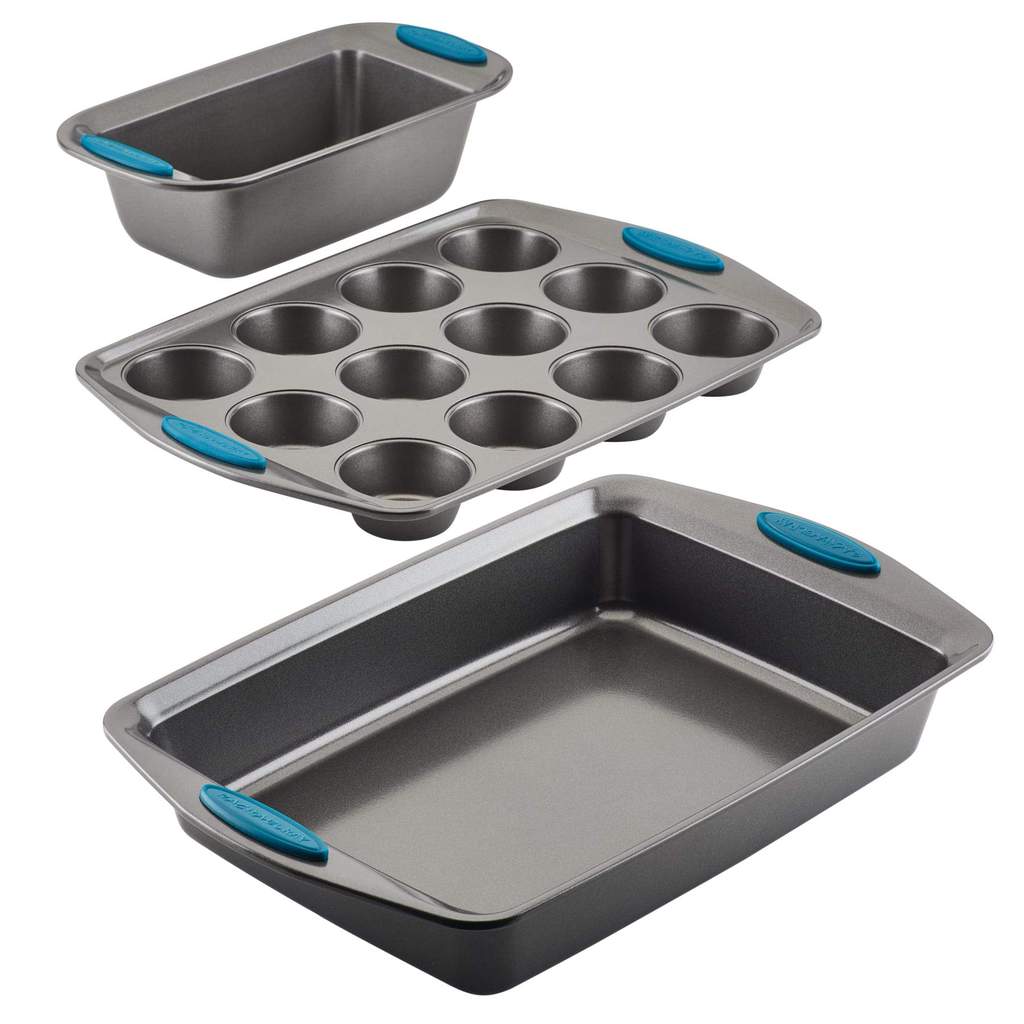 "Morning muffins for breakfast, zesty lasagna for lunch. Be bakeware-ready with this set of essential cupcake, loaf, and cake pans. High-quality nonstick provides superior food release and easy cleanup, and the pans are designed for easy handling in and out of the oven."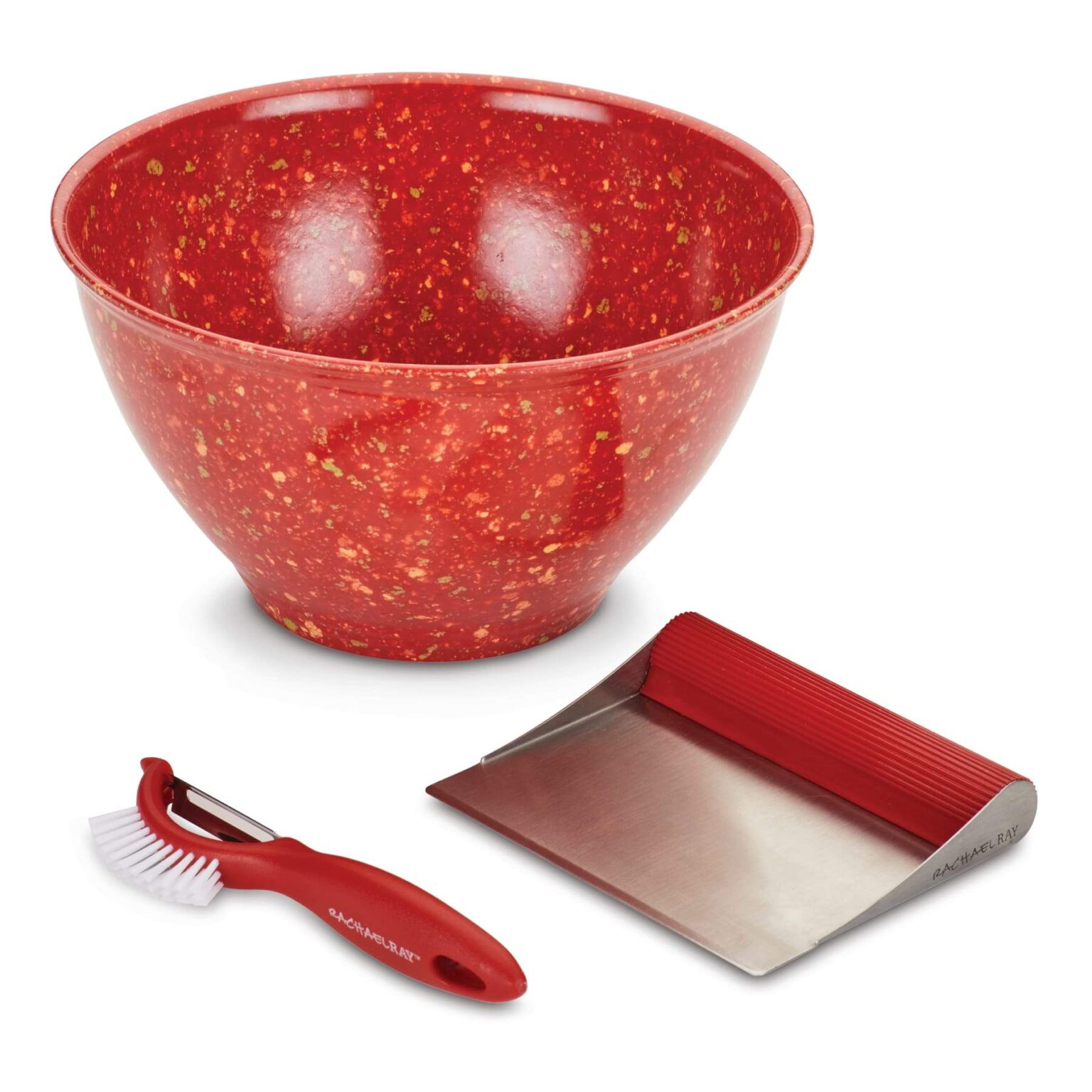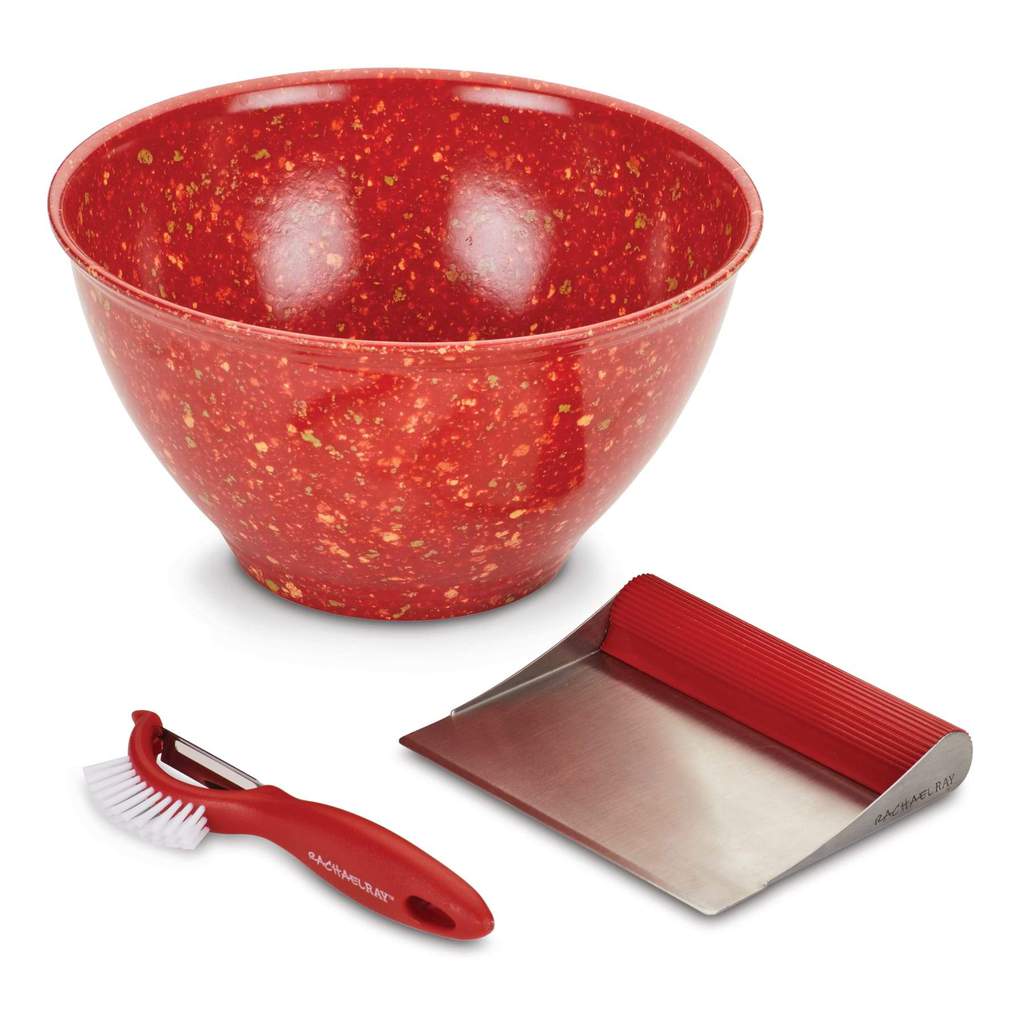 "Prep like a pro with this amazing set of Rachael Ray kitchen tools, including a versatile Garbage Bowl, multi-purpose Veg-a-Peel, and a food-moving bench scrape that's ideal for rough cutting, chopping, scraping, and moving ingredients from the cutting board to the stove. Makes a great gift for the Rachael Ray fan in your life, especially if that fan is you."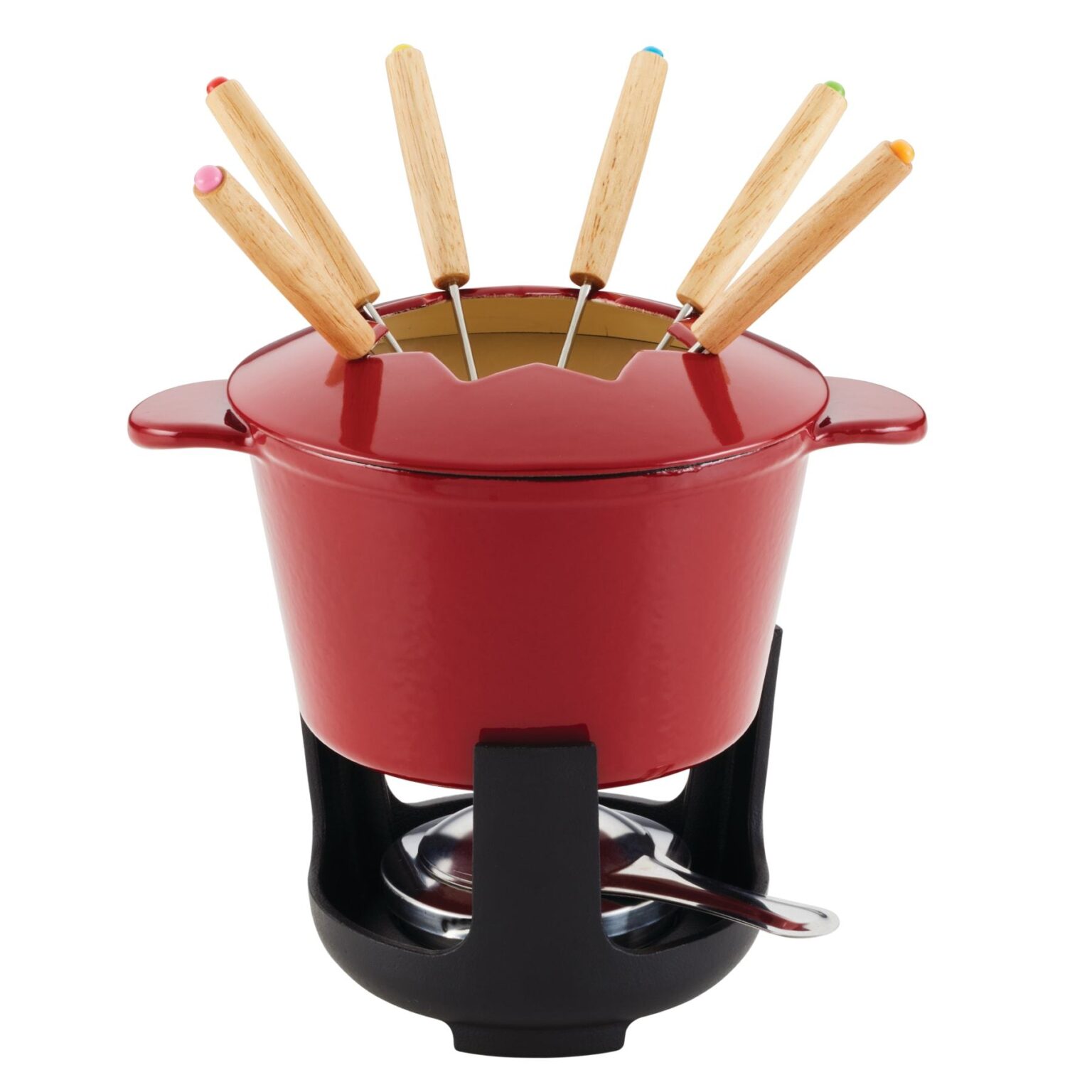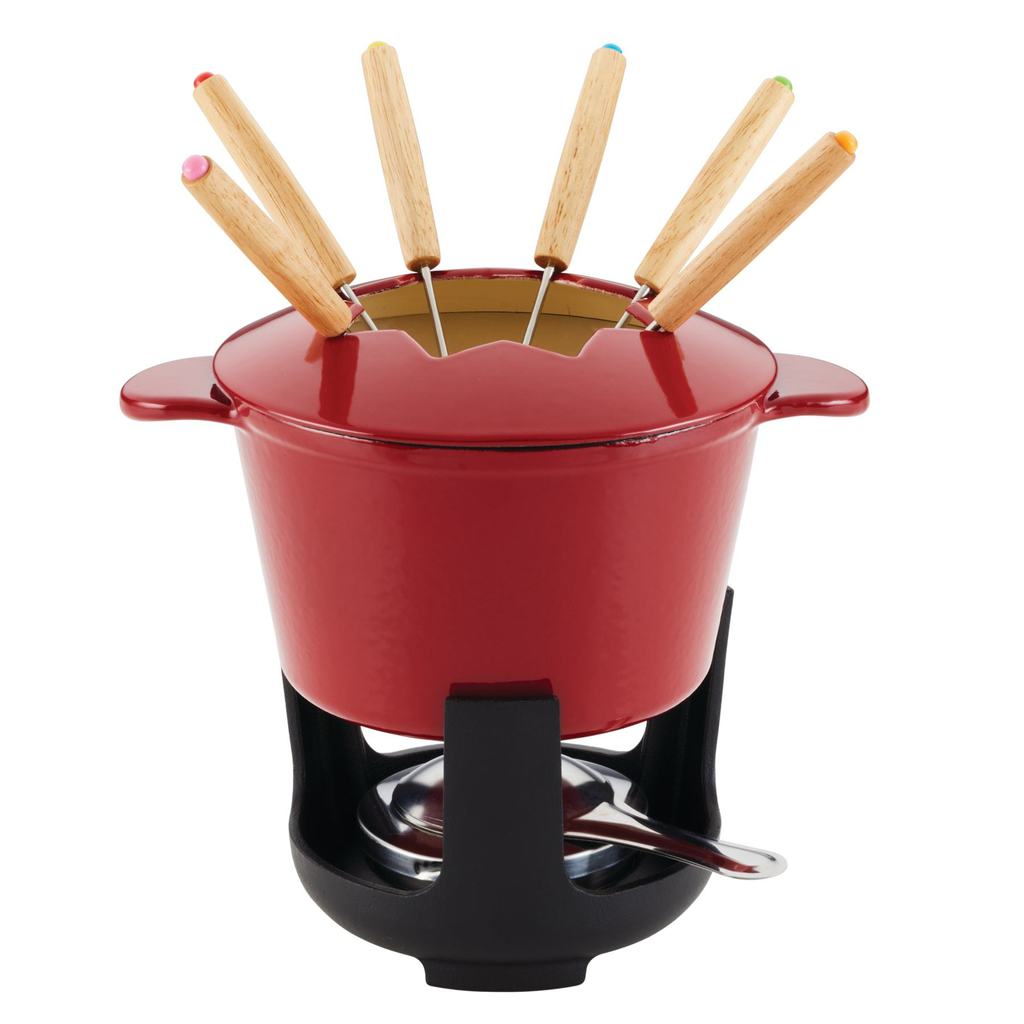 "Say cheese and get dipping with Rach's cast iron fondue pot set. Super-even cast iron heat keeps fondue dips nice and hot, and the set comes with six color-coded fondue forks and a matching bast with a liquid fuel holder (fuel not included). From decadent chocolate to rich, creamy swiss cheese, just pick your fondue and let the party begin."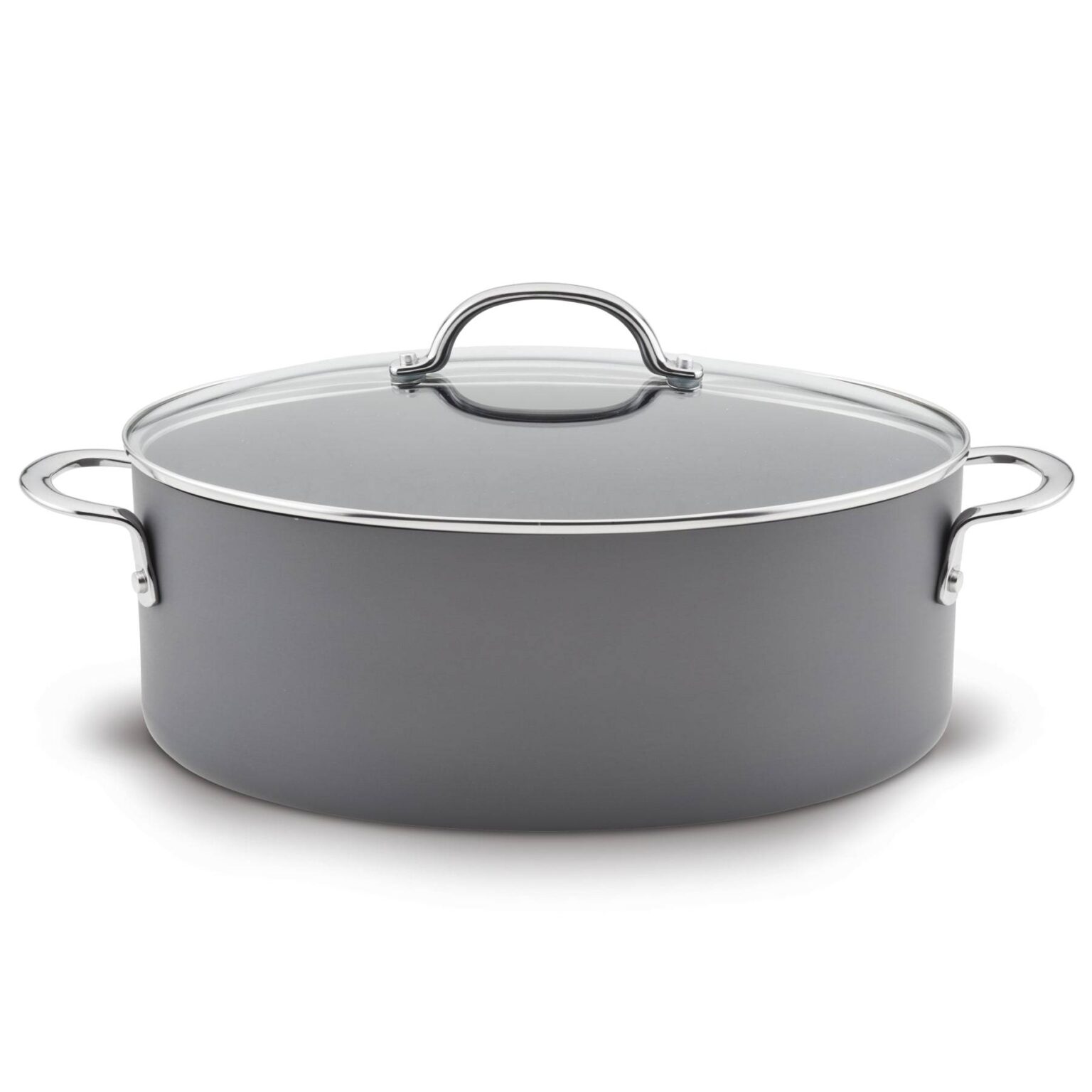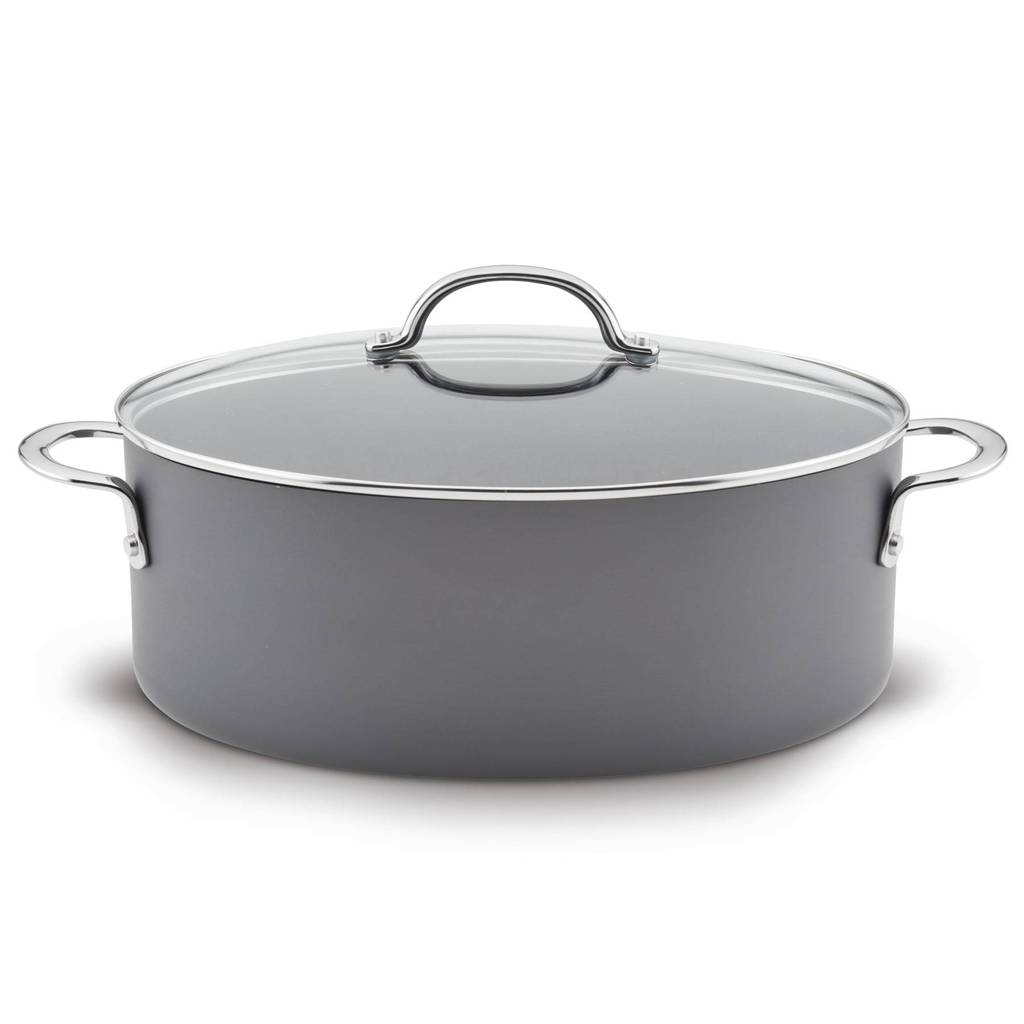 "Boil enough pasta for the whole family with this oval hard-anodized pasta pot. Built for quick, even heating, this performance cookware is finished with long-lasting nonstick for effortless food release and easy cleanup. Oven safe to 500°F."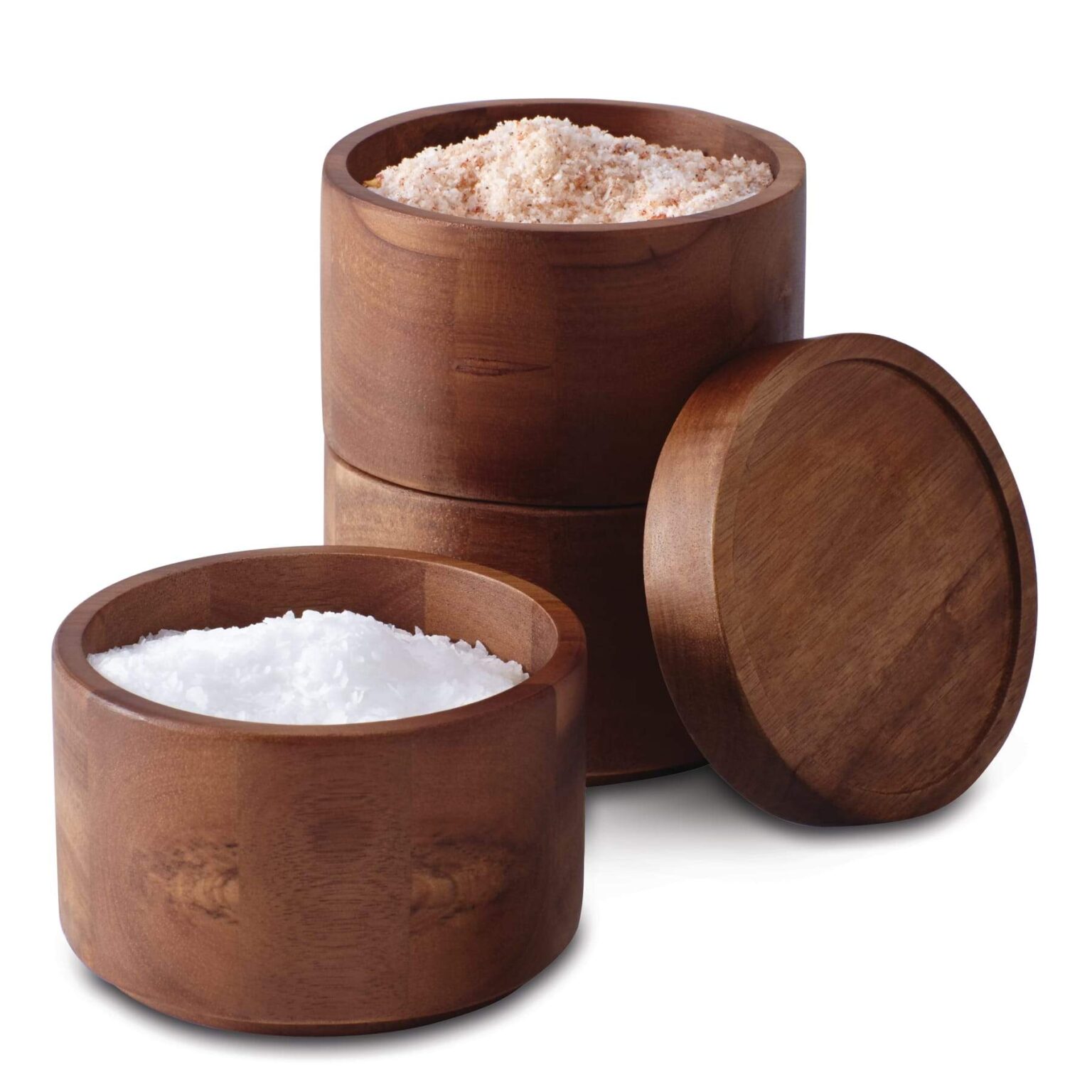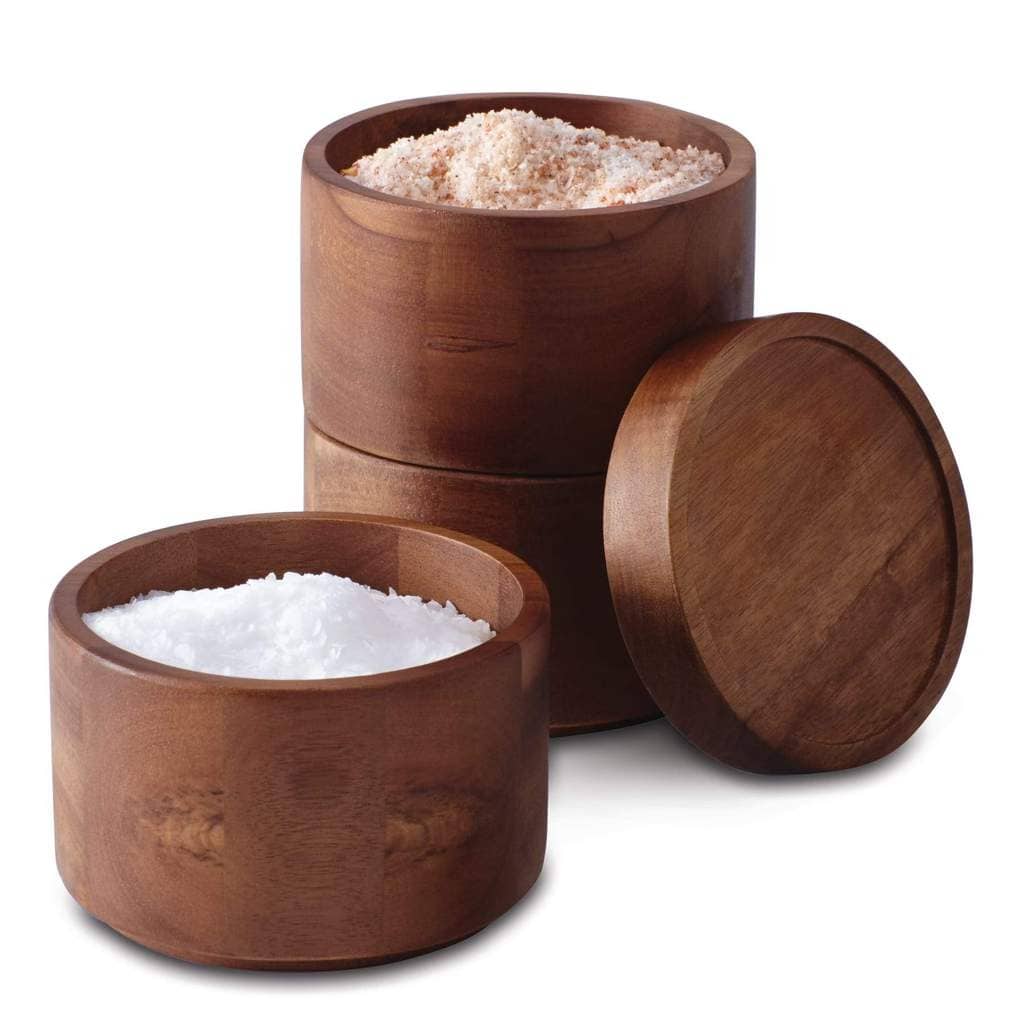 Keep salts and other seasonings countertop ready. Crafted from acacia wood, this stacking salt box is perfect for keeping salts and other seasonings within reach to sprinkle and dash your way to delicious meals. The stacking design allows for storage of three different salts or seasonings without taking up precious counter space.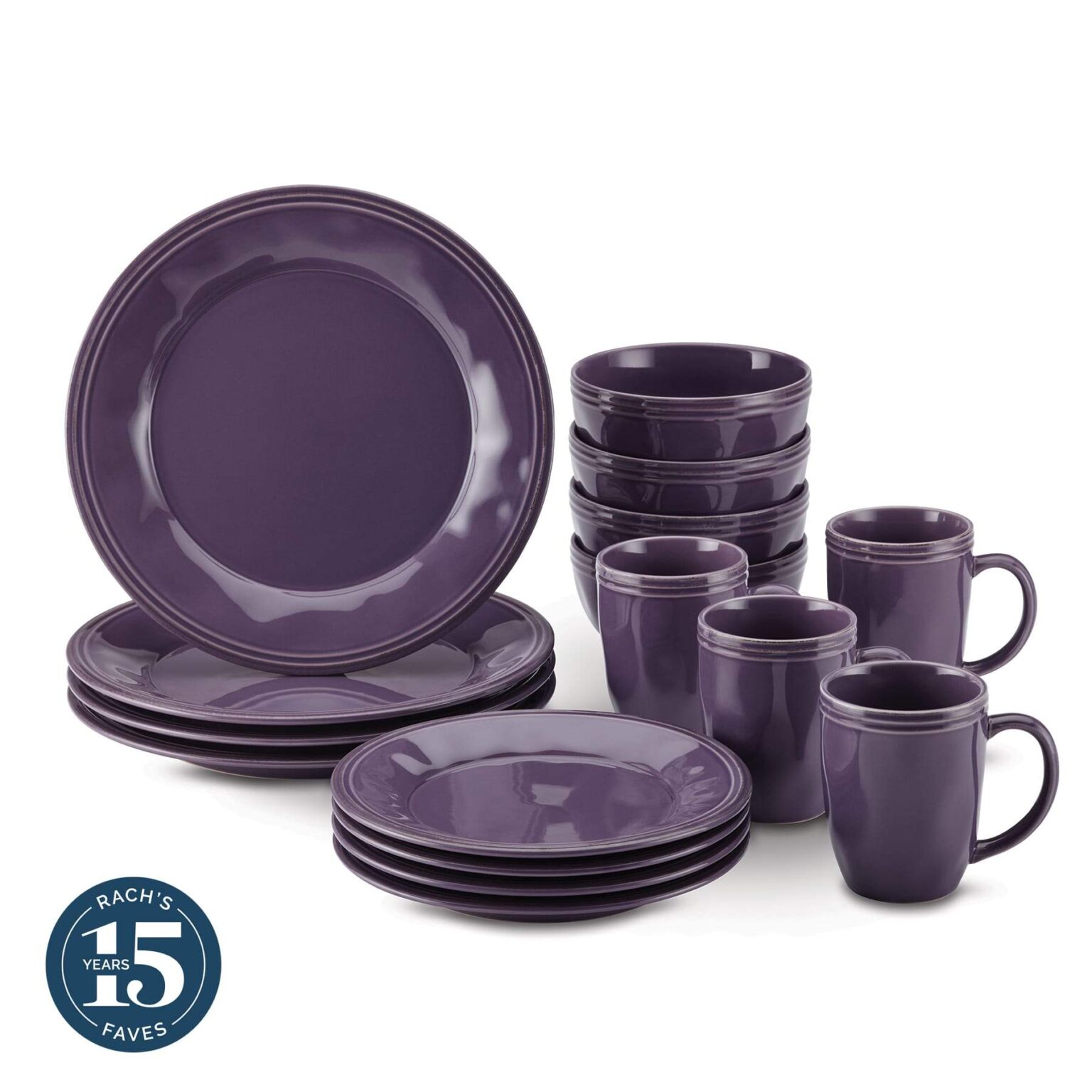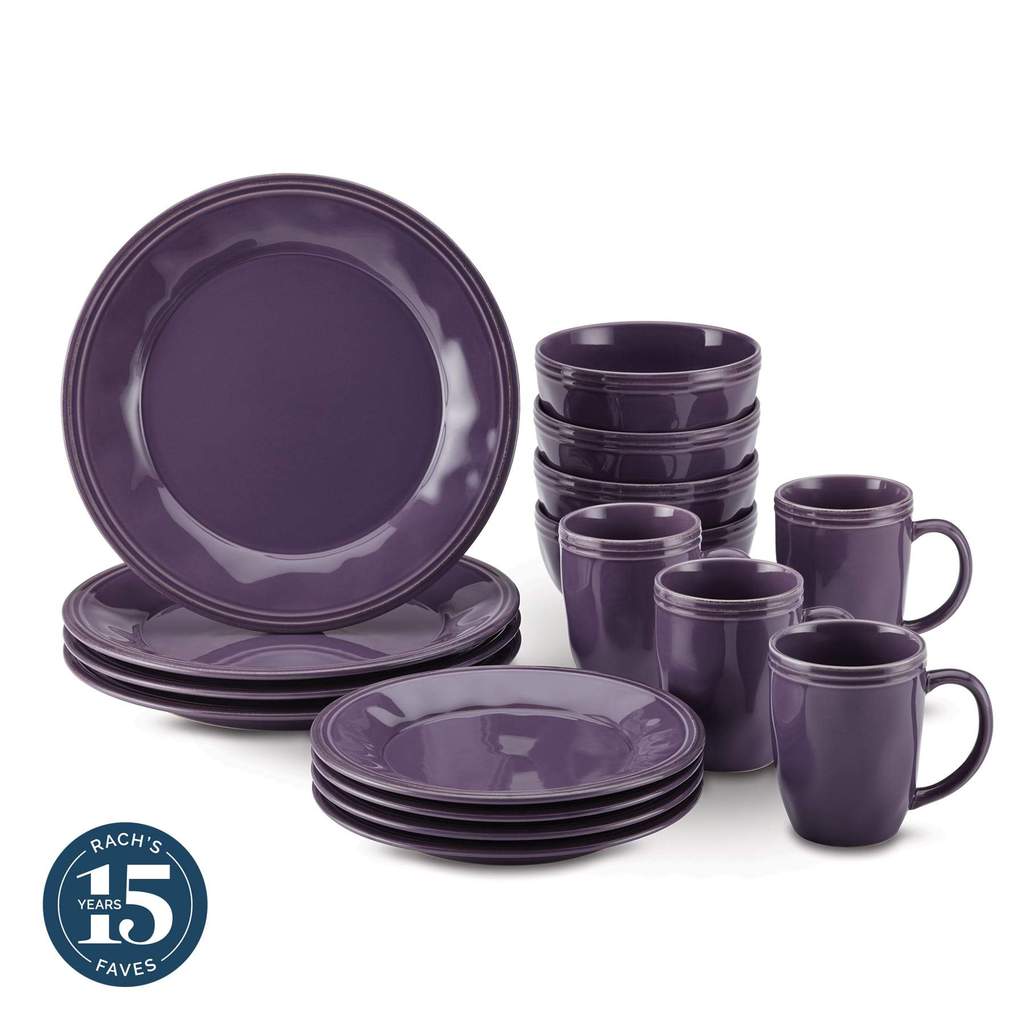 Crafted from durable ceramic and glazed with earthy, warm color, this dinnerware set offers handcrafted texture and an antiqued look. Oven safe up to 250°F for 30-minute warm-ups as well as microwave, freezer and dishwasher safe.
The Rachael Ray Foundation™
The Rachael Ray Foundation™ and Rachael Ray's Yum-o!® work in partnership with charities and programs across the country to ensure a portion of the proceeds from select Rachael Ray branded products are donated to help kids, families and animals in need with over $70M donated.
PIN for Later