Find today's Free eBooks. Download them now and enjoy them later!
Here are today's FREE  eBooks- updated for March 9th, 2014 (thanks to Pandora's Deals!) These prices were accurate this morning, but Amazon.com changes prices often, so double check the price. Don't delay if you see book that you will enjoy.
Your mission, my Savvy friends, is to download them now while they are FREE and then you can enjoy them later!
 Want more Kindle deals?
Check out all the Kindle Daily Deals and this month's batch of 100 books for $3.99 or less.
More Kindle Deals
You select the types of eBooks that you enjoy, with categories ranging from romance to mysteries to cookbooks — and BookBub sends great deals in those genres straight to your inbox.
Sign up for free: All books featured are either free or dramatically discounted, sometimes as much as 90% off their original price.
• Top Quality Books – BookBub only features books that are bestsellers or written by bestselling authors and have received strong reviews from critics and readers.
• Limited-Time Offers – BookBub generally features deals that are available for a limited time, so it's important to act quickly.
• Matching Your Interests – BookBub's website lets you customize which types of books you like so your inbox doesn't get clogged with unwanted deals. Signing up takes less than 30 seconds, and BookBub will never rent or sell your email address to anyone. 
Start finding your own great deals on eBooks now!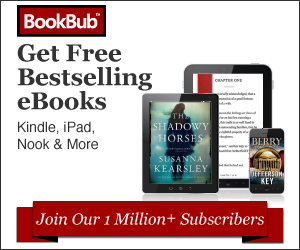 * Favorite feature – when you go to their home page, you can also see any free eBooks that are no longer available- a real time saver!