Struggling to keep clean hardwood floors, especially in high-traffic areas? Let me share with you the ways how I easily clean my hardwood floors at home!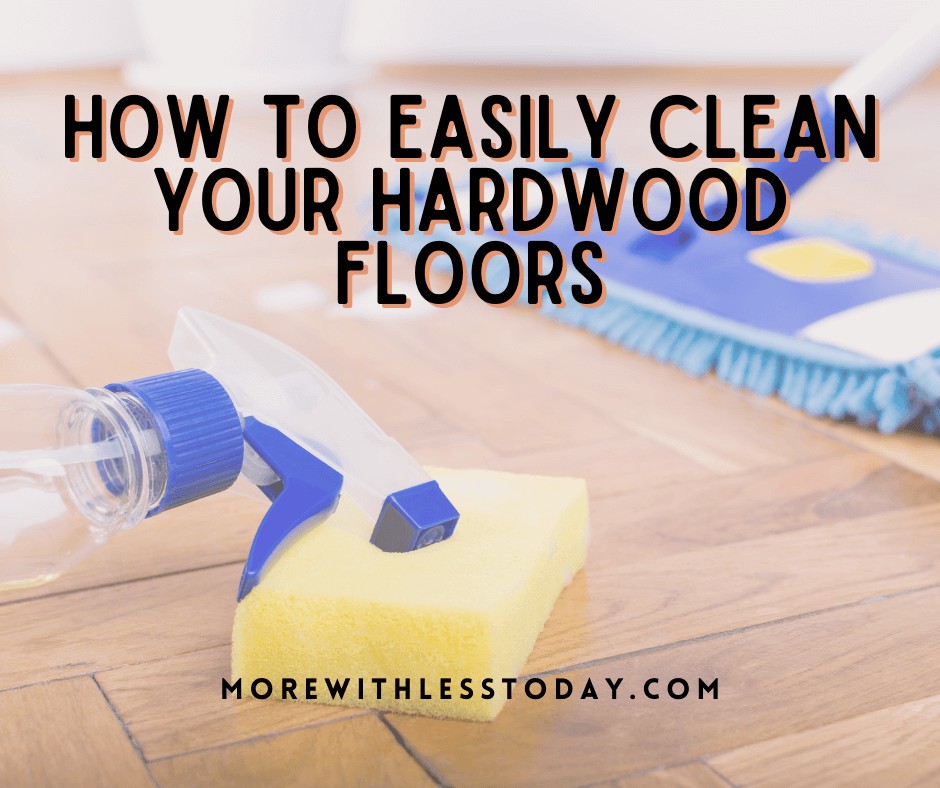 They look lovely but the dark color shows dirt and spills easily. I cannot go more than a few days without cleaning the floor so I needed an everyday solution that takes just a few minutes.
Is your dog a messy eater? Mine sure is! This is Buddy. He doesn't like eating out of a dog dish. He takes the food out piece by piece and carries it to another spot in the house to eat. We joke that he orders his food "to go."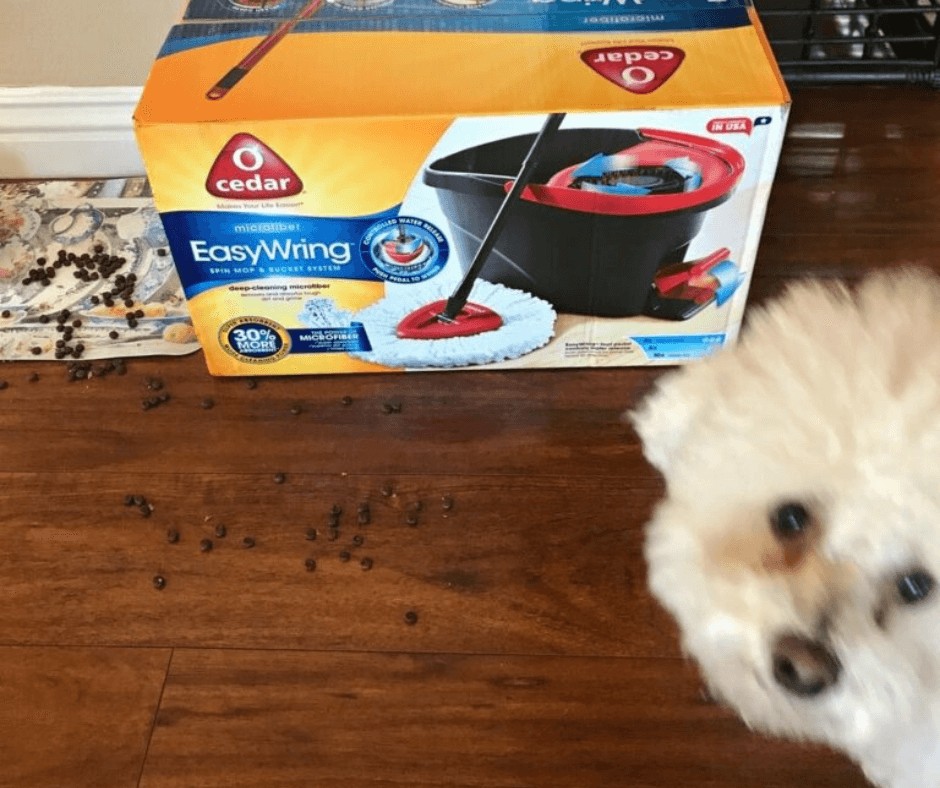 I started putting his food on a placemat and now, he scatters it all over the floor and prefers to eat it that way. We have hardwood floors throughout the downstairs rooms of our house and I clean them after he has his meals. Cleaning isn't easy sometimes, but I try ways to make it easier for me.
We have affiliate relationships which means we may earn a small referral commission at no additional cost to you if you shop using our links.
Why Is It Important To Clean Hardwood Floors?
First of all, having a clean home is the best thing ever! It's also important to do regular cleaning to maintain the health of your wood floors. This is the best way to keep your surroundings clean and you can do it by not having to use harsh chemicals from cleaning agents.
Getting the right cleaning products is crucial not only for deep cleaning but also for maintaining a great hardwood finish.
What Are The Different Types of Hardwood Floors?
Here's a list of the different main hardwood floor types:
vinyl
laminate
parquet
solid
bamboo
engineered hardwood
Where Can I Find Hardwood Floors For Sale?
If you're currently renovating your home and want to look at the costs, I highly suggest looking at Lowe's or Home Depot. They sometimes offer great hardwood floors sale. Click the links to see their current offers and hardwood floor designs.
How to Clean Hardwood Floors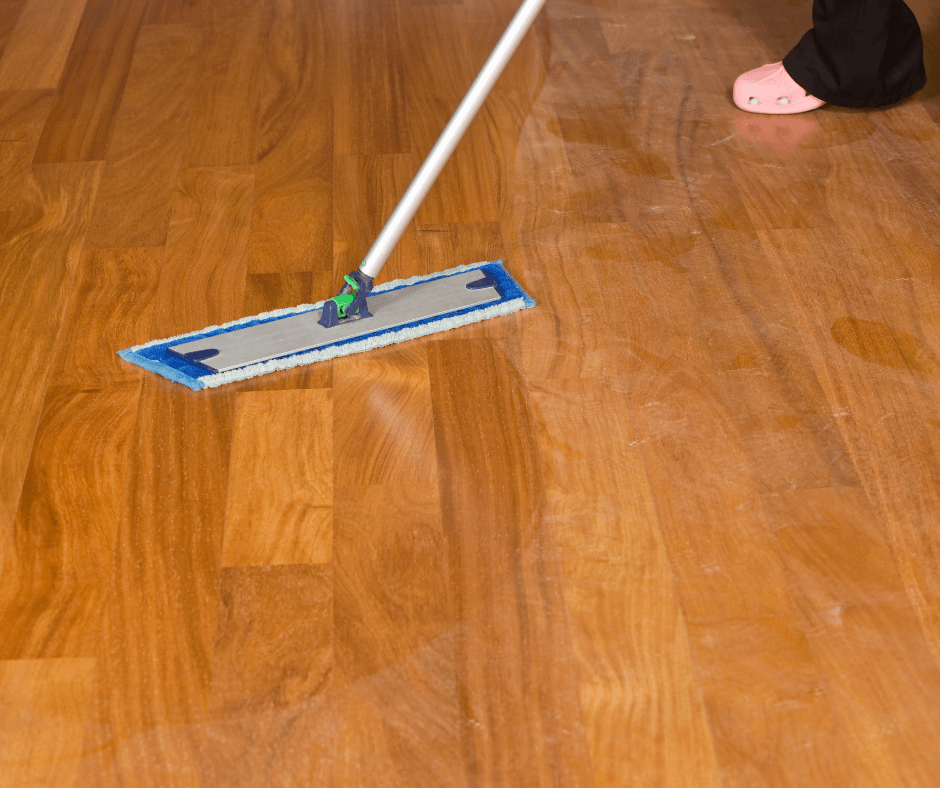 Damp mopping
This is nothing fancy but a very simple and easy way of cleaning your hardwood floors. You just need a bucket of water to dip your mop in. There's no need for soap too, but this depends on what you're going to clean up from the floor. Dry mopping helps remove dirt and grime from your floors without causing damage. You can use a microfiber or sponge mop when doing this method. Make sure to avoid using too much liquid as this can damage your hardwood floors.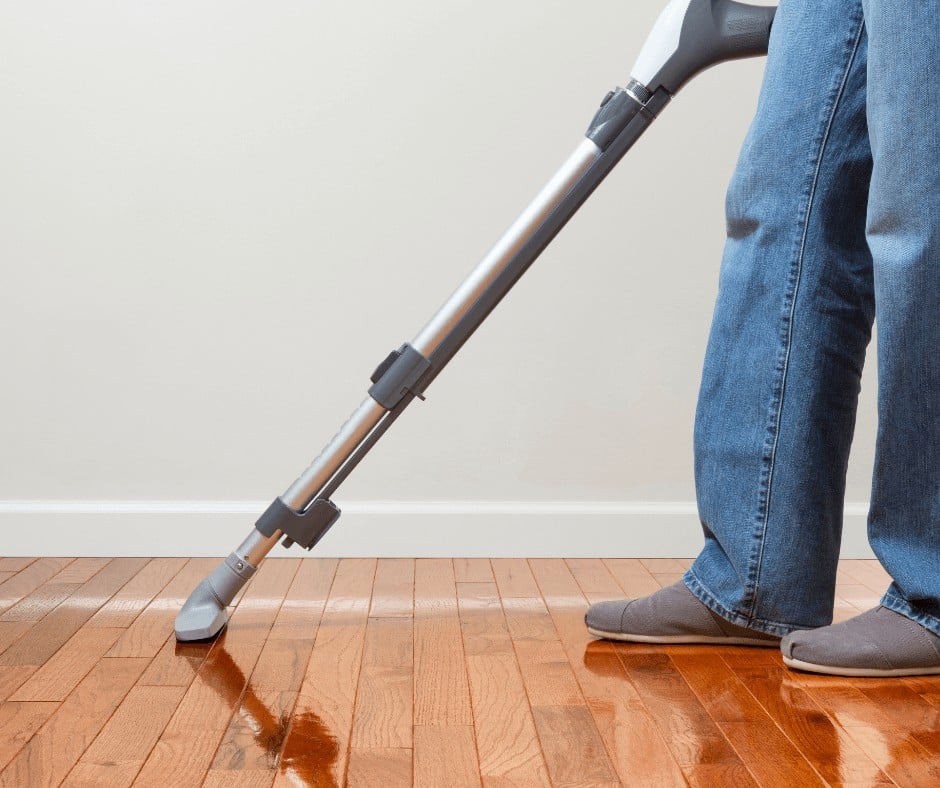 Vacuum or sweep regularly
One of the best ways to clean your hardwood floors is by vacuuming regularly. This cleaning method helps prevent the buildup of pet hair and dirt on your hardwood floors. Look for a vacuum for hardwood floors that has a special attachment to get into all of the cracks and crevices. Sweeping your hardwood floors daily to prevent dirt and pet hair from becoming embedded in the wood. This soft-bristled broom and dustpan set is perfect for everyday use.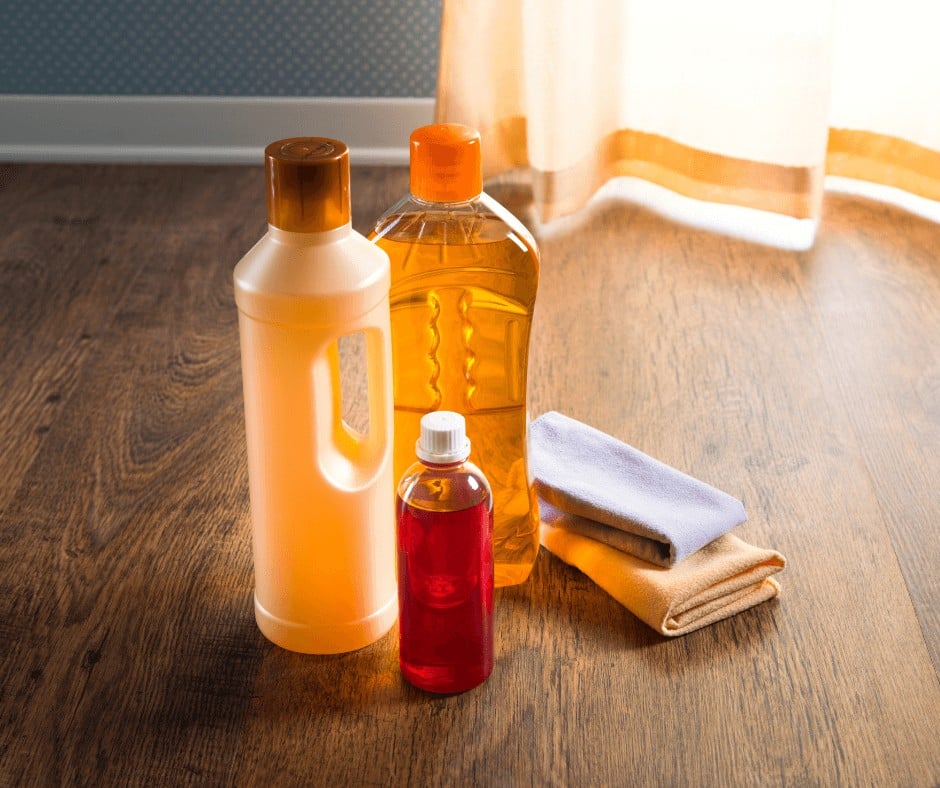 Avoid using cleaning solutions made from harsh chemicals
Using harsh chemicals or abrasive cleaning products can damage your hardwood floors in the long run. Make sure to stick to mild cleaning solutions that are especially safe for pets and kids.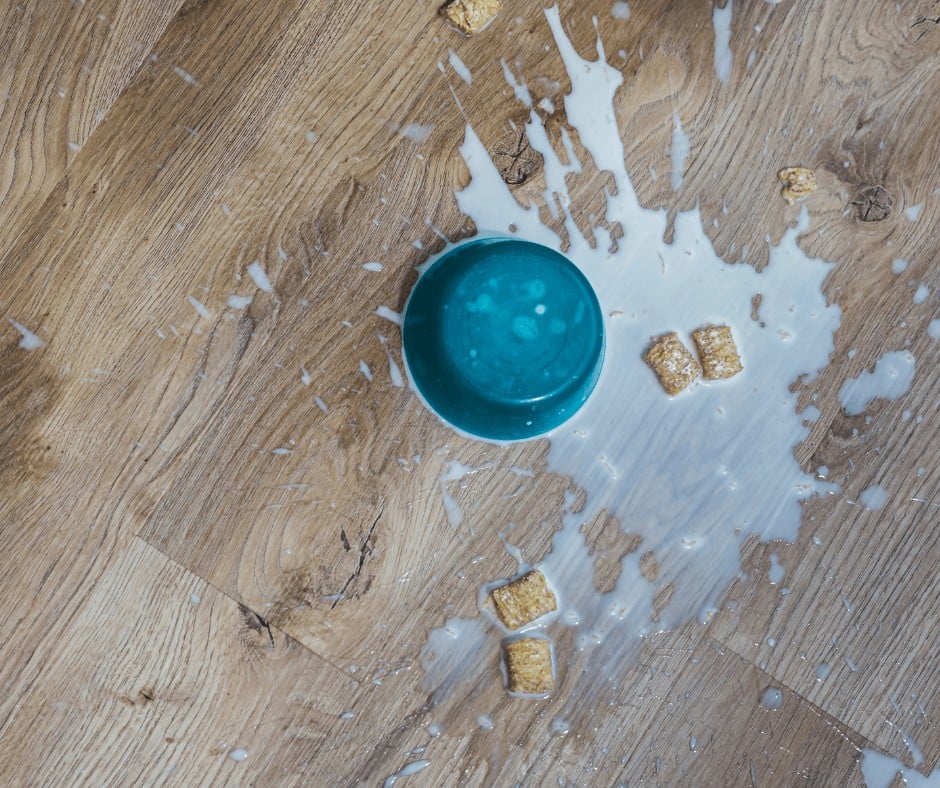 Be prepared for accidents
If you have pets or children at home, accidents can happen that can mess with your newly-cleaned hardwood floors. When this happens, just use a paper towel, microfiber cloth, or your trusty microfiber mop head to absorb the liquid or wipe stains.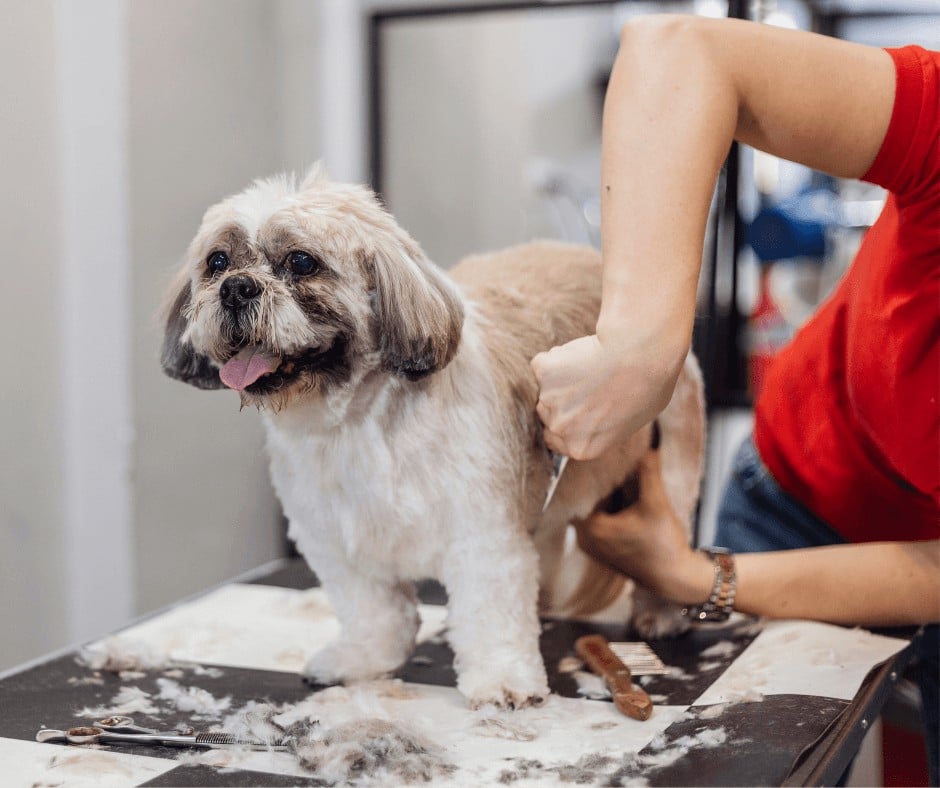 Groom your dog regularly
If you have dogs, grooming them regularly is another great way to keep your hardwood floors clean. This helps reduce the amount of shedding, which in turn will help to keep your floors cleaner for longer periods. For best results, don't forget to also brush your dog's coat regularly and bathe them as needed, especially when they went outdoors.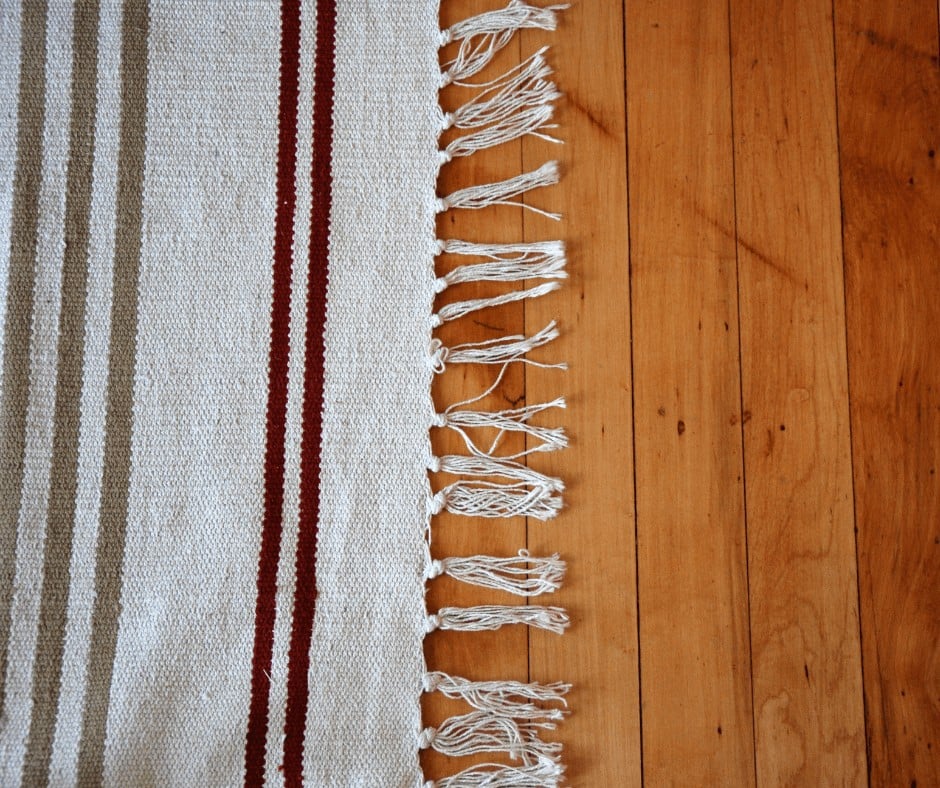 Protect your floors
Use area rugs and mats in the high-traffic areas of the house and under furniture to prevent scratching. Using these will also help to catch dirt and debris before they get onto your floors.
Other Tips on Cleaning Hardwood Floors
You can use the disposal cloth mopping systems commonly found in stores, but buying those refills can get pricey. If you use a vacuum, you need to be careful not to use a beater bar attachment or it can scratch the wood floor.
Steam cleaner appliances can be expensive. You must remember that excessive exposure to water and or steam may cause floors to warp over time. Because steam is very light, it can penetrate those thin gaps between the wood panels. Check to make sure that steam cleaning is covered under your floor's warranty.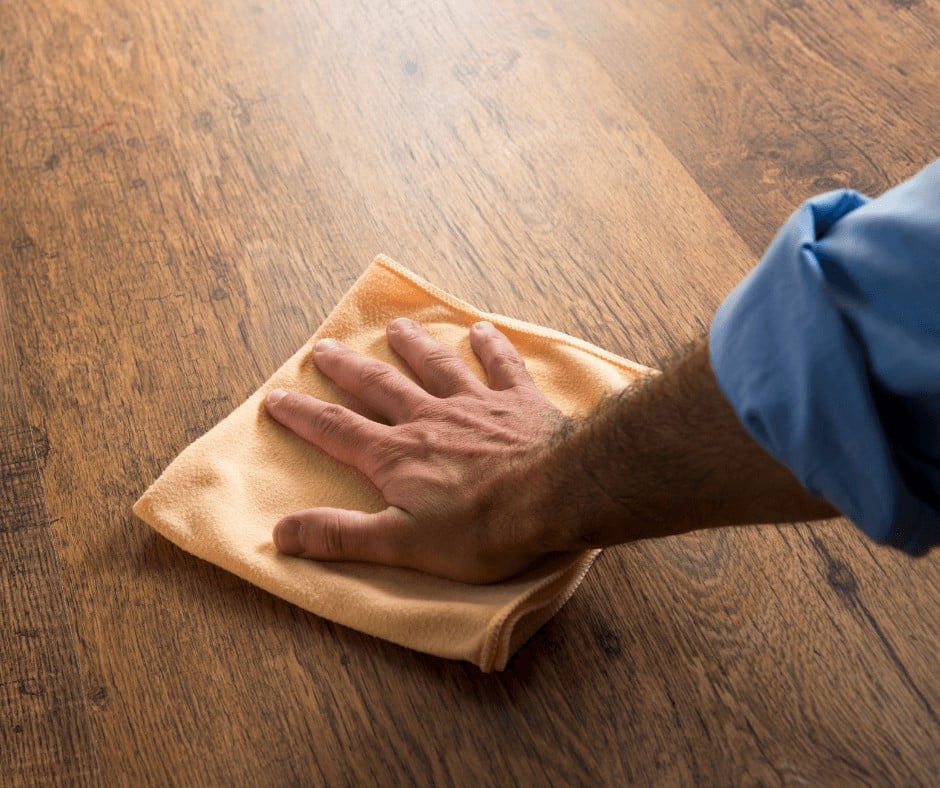 When cleaning your hardwood floors, you should not let water stay standing on the floor because excess water can damage the wood. Be sure and remove the excess moisture.
Water-based polishes will not leave residues or strip the surface and are considered to be the safest for your hardwood floors. Always follow the instructions from the manufacturer. You can make your own floor cleaner with one part vinegar to 10 parts warm water. You can also add a few drops of liquid Castile soap.
Use black tea steeped in boiling water for a few minutes. You can pour the tea into a bucket and let it cool or add cold water to bring the temperature down. Test it on a small hidden area of the floor to check for any discoloration and see the details here before you get started.
Try covering scratches with a crayon that is the same color as the floor. I bought some special crayons for furniture from the home improvement store. I just color the scratched surface and then rub it with a soft cloth. I have seen others suggest also blow-drying the area after the crayon wax is applied. Be sure to buff completely so you don't end up with a slippery waxy surface!
What To Clean Your Hardwood Floors
Are you curious to know what to clean your hardwood floors with? Check out this list of my highly recommended products for hardwood floor cleaners!
Cleaning Items
I hosted about 50 guests at my home the night before my daughters' wedding. This was the mop I quickly used after they left! It became one of my hardwood floors mop and I highly recommend it.
My favorite features include:
Built-in wringer for hands-free wringing
Foot pedal to activate spin wringing and control moisture level
There's a splash guard on the bucket of water – no spills!
Adjustable handle (I'm not the only one here who can mop the floor!)
I can quickly grab it and spot the mop just before any company arrives. When my hardwood floors are clean, I get so many compliments on them.
How it Works
The O-Cedar mop has a foot pedal and when you push it down with your foot, it wrings out the water. You don't have to touch a dirty mop at all. Whirring the mop around with your foot is kind of fun.
I love this electric spin mop because it's a powerful cleaner and wireless! You'll love using this for areas that need extra attention. Using the spray is a good idea too! You can easily store your cleaning solution inside so you can keep the surface of the floor in tip-top shape!
Masthome – Microfiber Flat Mop with 5 Reusable Mop Heads
I sometimes use a microfiber cloth to wipe loose dirt right away. It's a very effective hardwood floors cleaner. This type of cloth is perfect for absorbing drops of water from your floor. It's also good for collecting pet hair, dust, dirt, and stains!
Cleaning Solutions
Clean your dirty floors with Auntie Fannie's Hardwood Floor Cleaner! I love the bright lemon scent of this cleaner that gets left on the floor after cleaning them. It's white vinegar-free and is safe around kids and pets.
If you don't have time to make a homemade cleaning solution, this Murphy Oil Soap is a must-try! When your wooden floors need extra love, using this solution will make cleaning easier. This also works for non-wood surfaces.
Made with water, coconut, and plant-derived cleaning ingredients. Has a natural fragrance and 2% synthetic ingredients.
If you don't like scented cleaning solutions, this unscented Bona Hardwood Floor Cleaner Spray is the best choice! The spray bottle makes cleaning convenient and can be easily refilled. You can easily spray your floors with this solution one section at a time then dry mop it with a microfiber mop like the Microfiber Flat Mop from Masthome.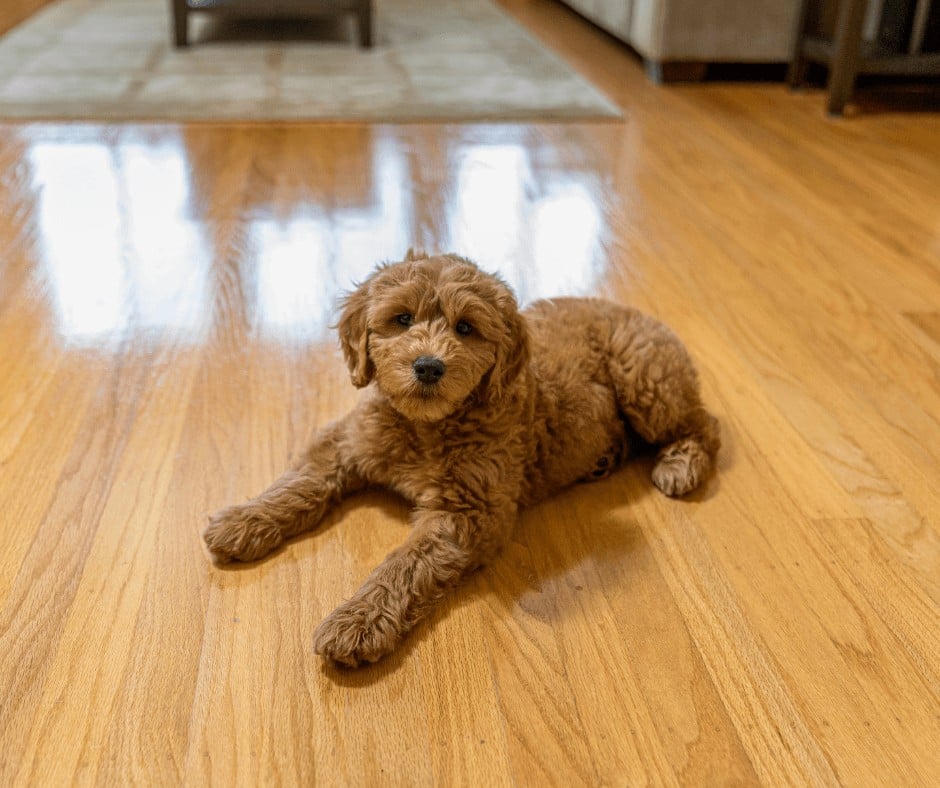 What is your favorite method and cleaning items for your hardwood floors? Share them in the comments below!
You Might Also Like
PIN for Later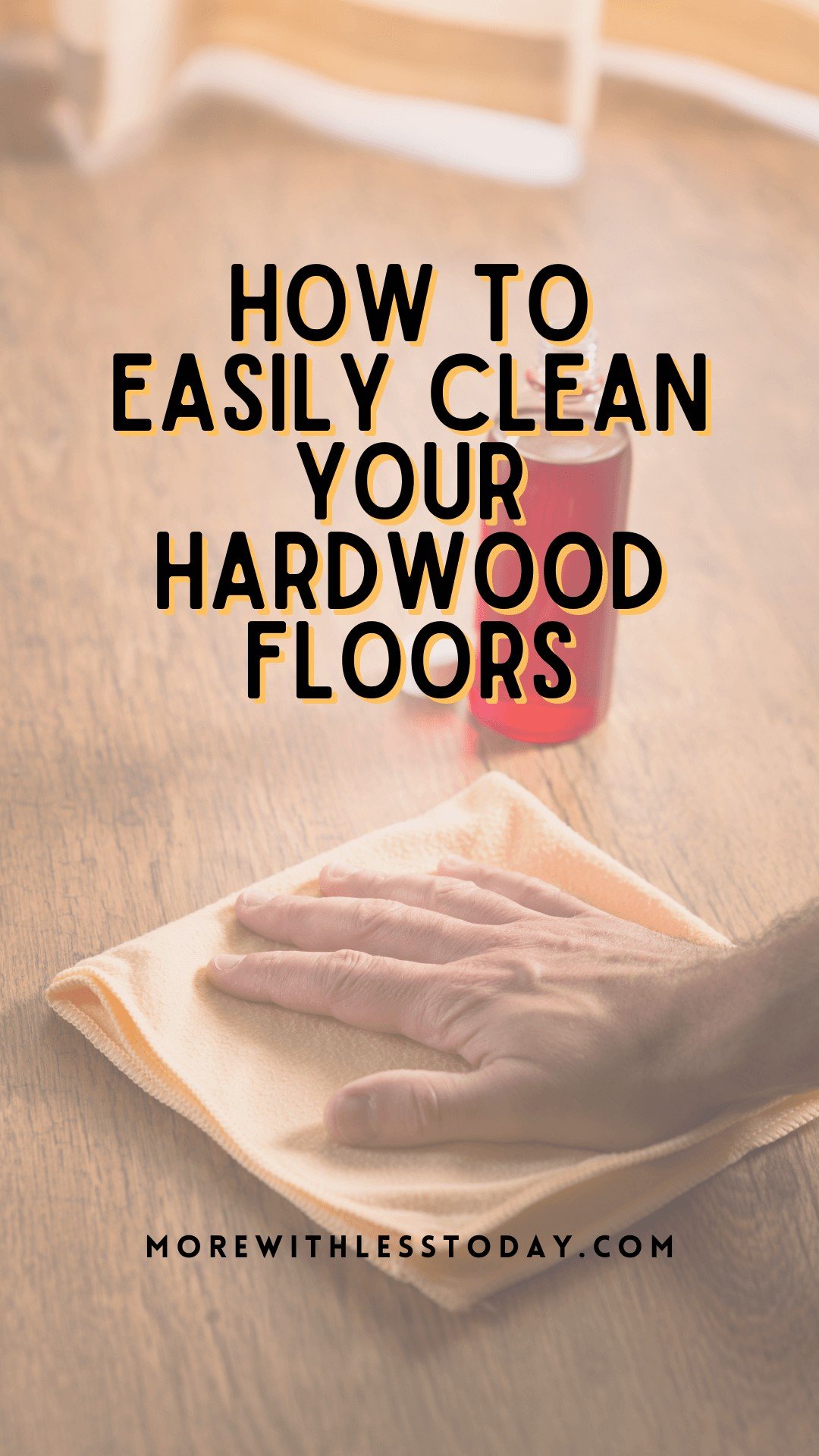 Don't forget to share this post with your friends and loved ones. If you are on social media, I would love to connect with you on Facebook, Instagram, Pinterest, or Twitter. Just click on the links to visit my profile. Leave a message and I will follow you back!