Discover how to create the illusion of more room with a few interior design hacks. These decorating tips for small spaces will transform your room!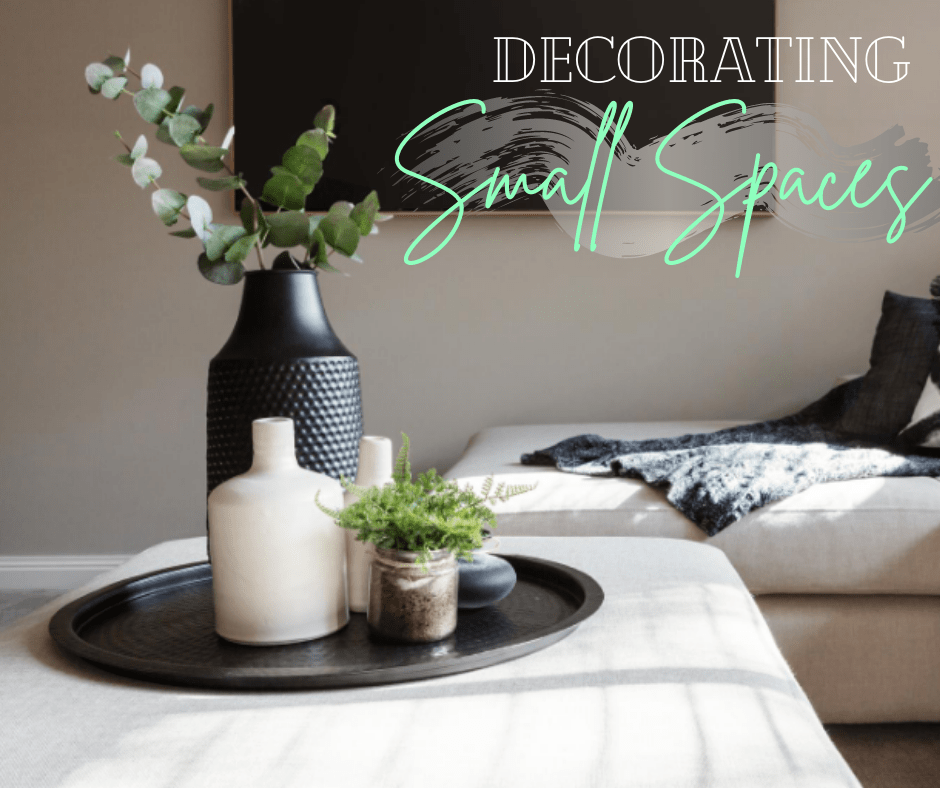 One of the biggest struggles with living in a small space is how to decorate it without it feeling cramped. Downsizing or living in a small space can be challenging. I'll share some tricks that I learned. These little hacks will help even the smallest rooms feel spacious.
Crazy Easy Decorating Tips For Small Spaces
Decorating a small room is all about working with a single theme and using the right colors. When you are short on space, every single piece of furniture and art must have a purpose.
I'm thrilled to share some of my favorite tips with you right now. These tips will completely change your room. You'll go from cramped to creative in no time at all.
Get Rid Of Things You Don't Need
Before you even start decorating, you have to go through the room and make sure that everything you own has a purpose. Give away or sell anything that does not bring you joy is meaningful.
It's just like Clutter Keeper said, "When you live in a small house or have a small bedroom, storage space is a rare commodity. Save the storage space you have for things that are sentimental or that you use regularly."
In fact, put "decluttering" on your calendar and do it at least a few times a year. Another way to keep this a lifestyle habit is to give away a bag of things whenever you bring new things into the house. I've been using Facebook Marketplace to sell unwanted items. In my experience, many people will want to haggle, so set your price just a bit higher.
Use Mirrors To Open Up Space
Lots of interior designers love this trick. Add a mirror to your room. This will help the walls feel wider, amplify the light, and even break up visual clutter.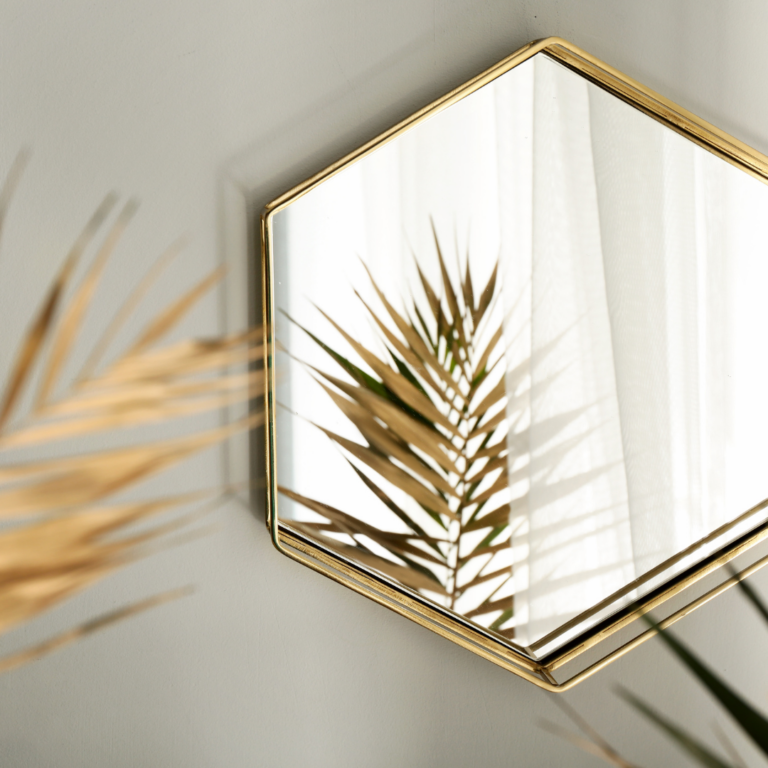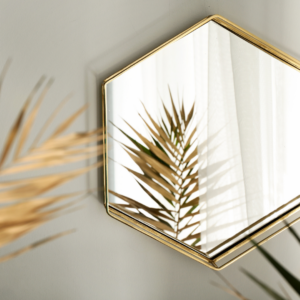 What kind of mirror should you use? That depends on where you are using it. Here are some tricks to remember.
Use a mirror the same size as the furniture to help anchor the furniture in the room
Put a mirror behind the light source. This will amplify the light and make the room feel less dark.
Place it across from a window. This trick makes it feel like there are more windows in the room.
In a small space, avoid using too many mirrors. Use just one, well-placed mirror. I like to browse for mirrors on Houzz. It is a great site for home decor.
Be Purposeful With Decor Items
Next, you need to be intentional with every single decorative item that you use. The phrase "less is more" definitely applies here. Pick out one item to the focal point and use a few items to draw the eyes to it.
In fact, when you use too many decor pieces, your room will feel cramped. It will overwhelm the senses and make it feel like an even smaller area than it really is.
Group like objects together instead of spreading them out throughout your space and use level for interest. I like to use old books to vary the height of decorative objects.
Use The Right Colors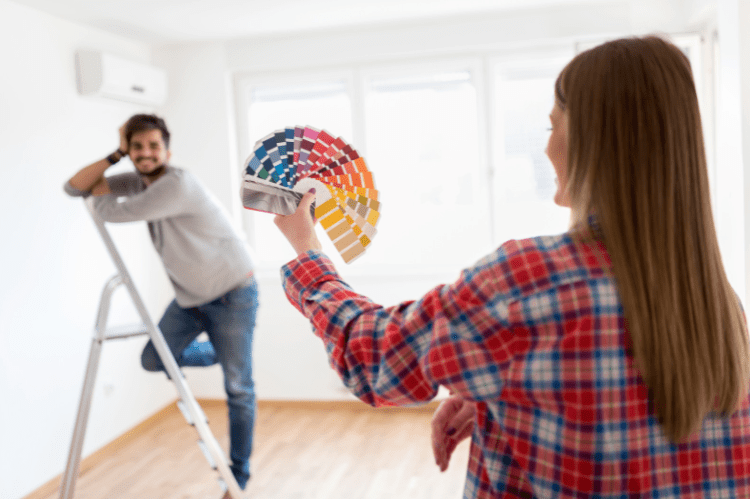 Most designers agree that using light colors in small spaces because it will make it feel airier. I love a creamy white but you may also try neutral grey or something in the beige family. These light colors are the perfect neutral backdrop. You can add color with drapes and accents like pillows and throws which can be inexpensively changed.
If you really want to do something wild, paint an accent wall or try removable wallpaper on one wall. I found some beautiful Peel and Stick Temporary Wallpaper Designs on Overstock.com.
Pick Furniture With Storage and Room to Move
Finally, be choosy with your furniture. Measure your space and I recommend tracing the furniture you are considering purchasing to make sure it fits with some room to walk. Be careful with sectionals and sofas. You may need a small one for your smaller space.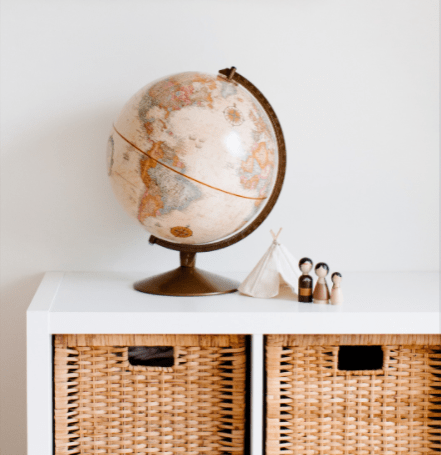 Some coffee tables come with storage areas in them, which is a fabulous way to store extra blankets, pillows, and even unsightly things like charging cords. There are also ottomans with storage space so you can have extra seating and a place to keep board games.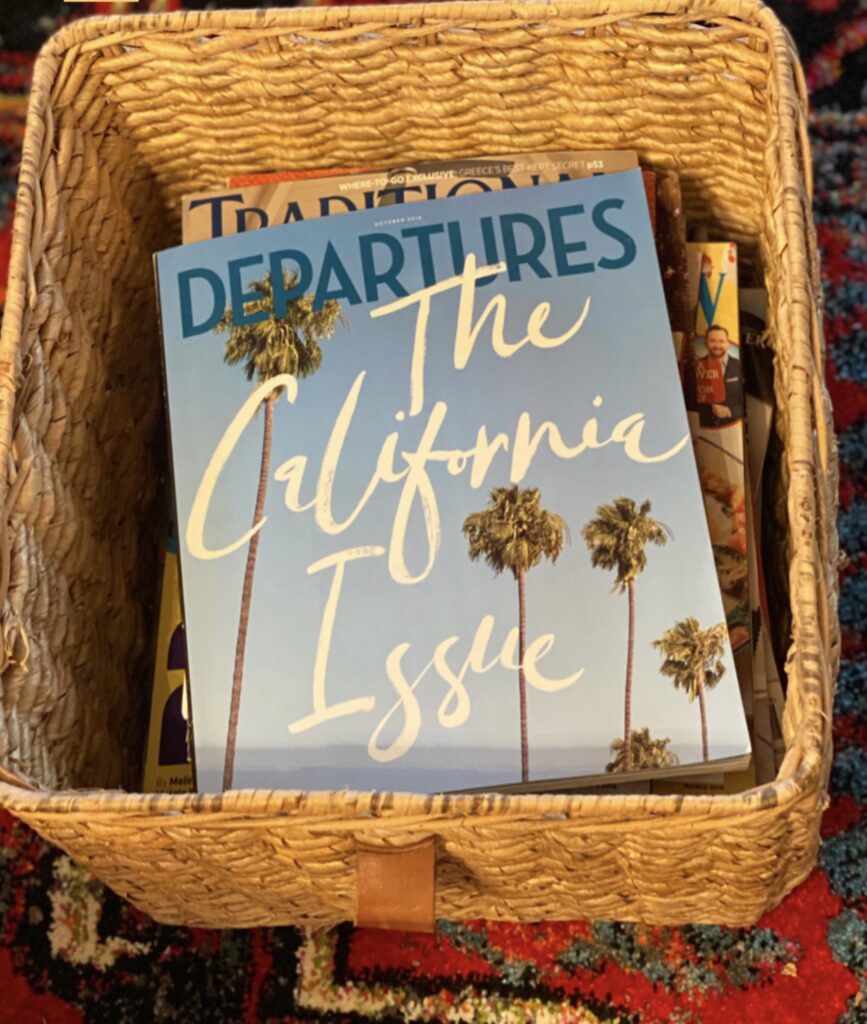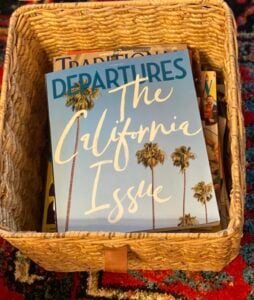 I also love to use decorative woven baskets for storage. Surprisingly, you can find terrific wicker baskets at Target.
Bonus Decorating Tip for Small Spaces: Trick the Eyes With Light
I have one last tip for you that I just had to share. There are a few tricks that you can do with the right lights that will open up your space and make it feel airier and brighter.
If the room is too dark, it feels stuffy and small. Add more lamps and lights and it will completely transform the emotion of the room. Open up the curtains and don't forget that trick of adding a mirror opposite the window.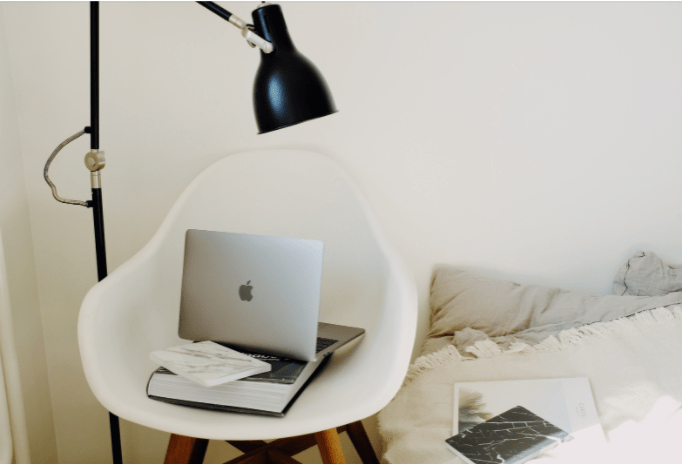 Using the right lightbulbs will make all the difference too. White lights fill a room with natural light more than yellow. Use white light bulbs in your lamps instead and you'll notice the difference.
Decorating Tips For Small Spaces: Final Thoughts
Living in a small home doesn't have to be frustrating. All you have to do is use these interior design hacks to trick the eyes into seeing more room than there is. Designers and decorators do this all the time.
The biggest hack of all is to learn to live with less stuff. It's pretty amazing the difference it makes when you get rid of all the things you don't need anymore. You'll discover more space and room!
Remember, your home should be a reflection of you. Enjoy the challenge of decorating a room so that it feels larger. This is your home, make it a place that fills your heart with joy!
More Home Tips
Here are some more of my best tips for creating a home you love.
PIN for Later