Save yourself time and money and stay home. Repurpose things around your home. These upcycling ideas give new life to what you might otherwise throw away. Check out these new uses for household items before you throw them away!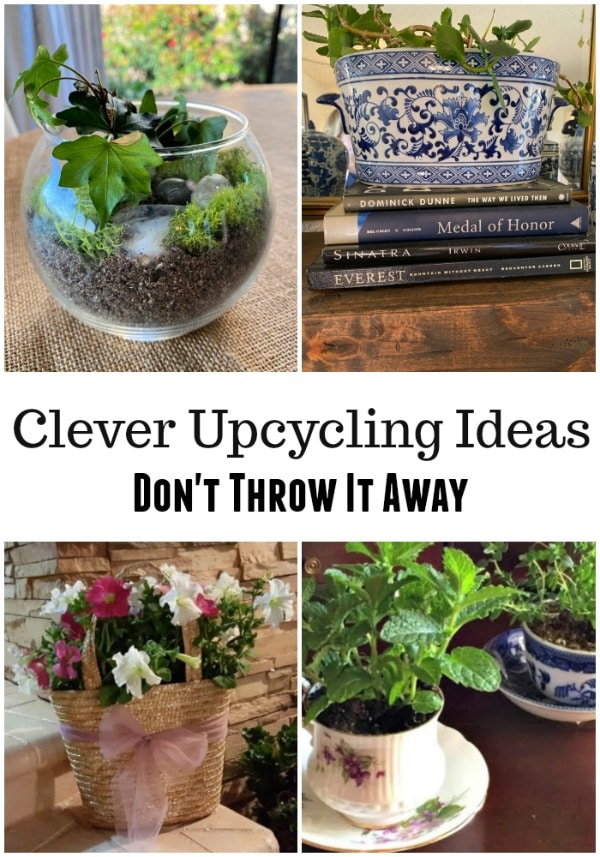 Don't Throw It Away – Clever Upcycling Ideas
There are so many ways you repurpose and reuse things around your home in new ways. Almost all of these ideas use things that we might otherwise throw away. Before you throw something in the trashcan, read through this list and see if it could have a different purpose. These are some really smart upcycling ideas.
From Teapot to Centerpiece
Turn a teapot and teacups into a centerpiece – beautiful!
Old Books to Designer Decor
A popular designer trick is to use old books to "elevate" your decor.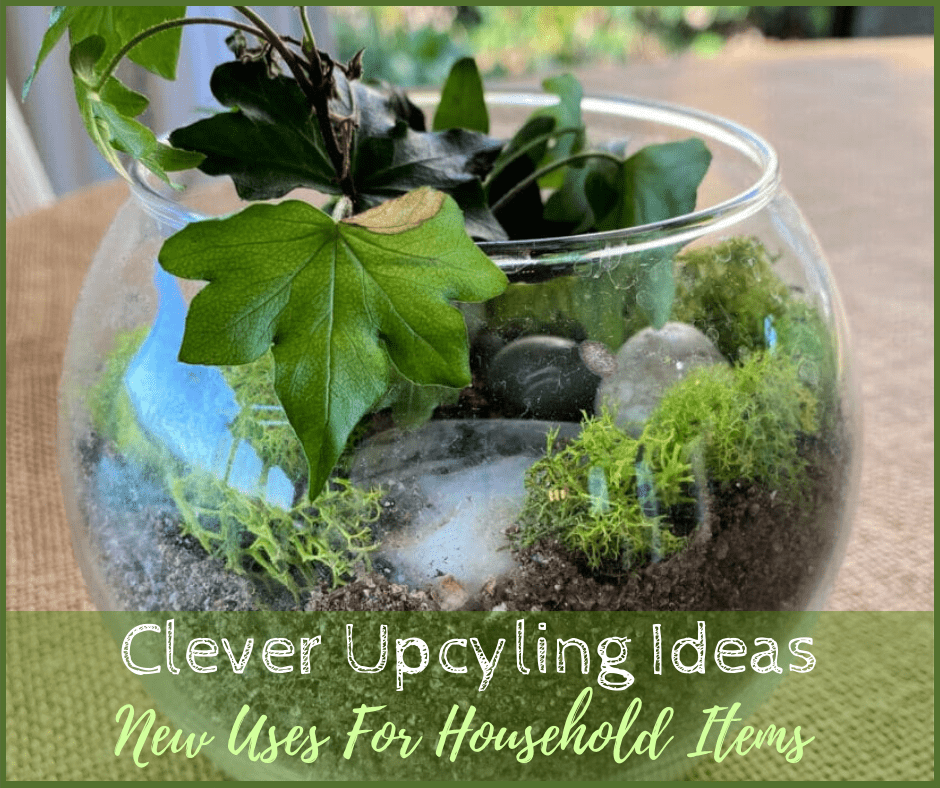 Glass Bowl to Terrarium
Turn a glass bowl into a terrarium. Just add dirt, pebbles, and a small plant. Mine has been going strong for several months now.
Cookie Sheet to Chore Chart
Make an adorable chore chart from an old cookie sheet.
Tea Cups to Herb Garden
I made these for a Mother's Day gift a few years ago. Plant herbs inside old tea cups and mist them as needed for a lovely Tea Cup Herb Garden
Straw Purse Planter
Set some potted flowers inside an old purse. See how we made ours here – Make a Planter From a Purse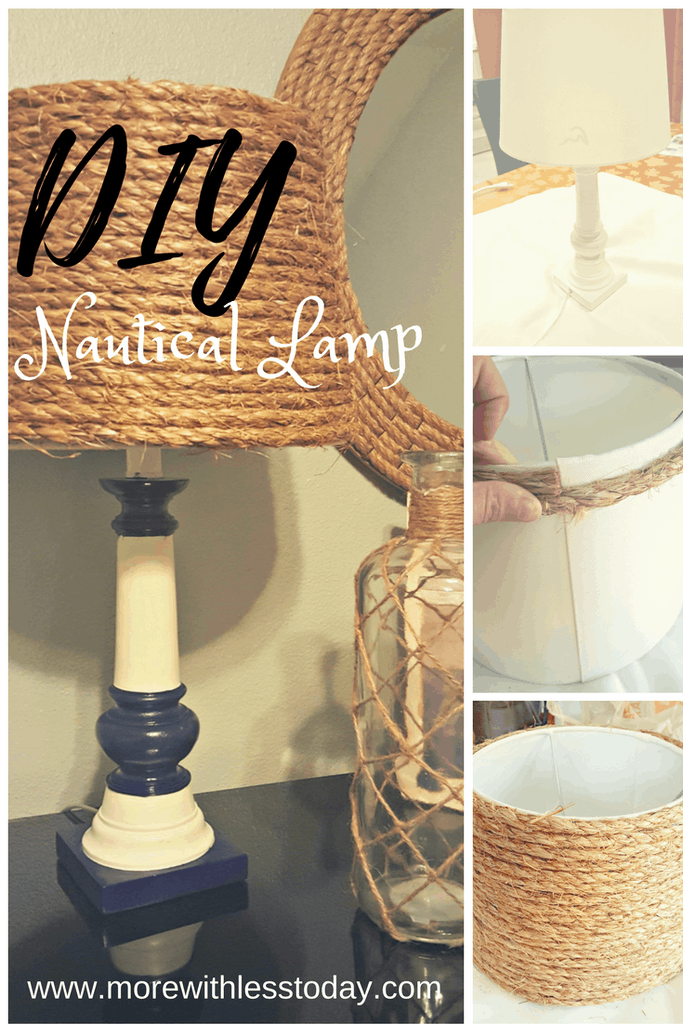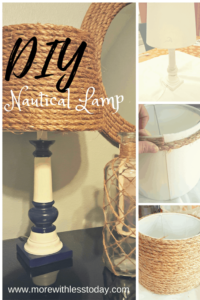 Old Lamp to Nautical Decor
Turn an Old Lamp Into Nautical Decor with rope.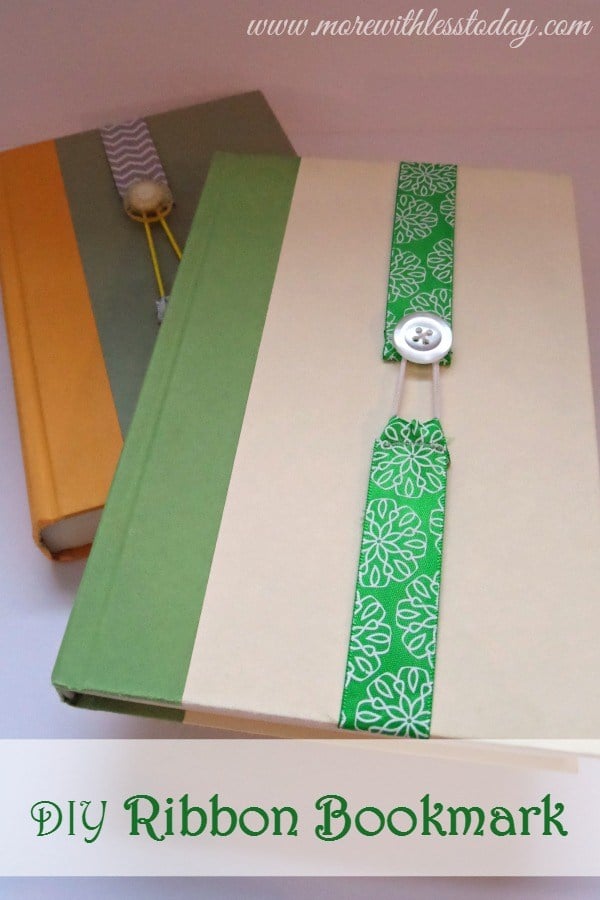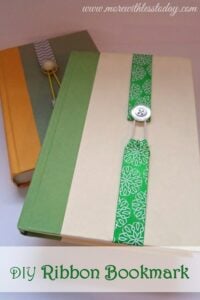 Ribbon to Bookmark
Make a helpful and lovely bookmark using old ribbon.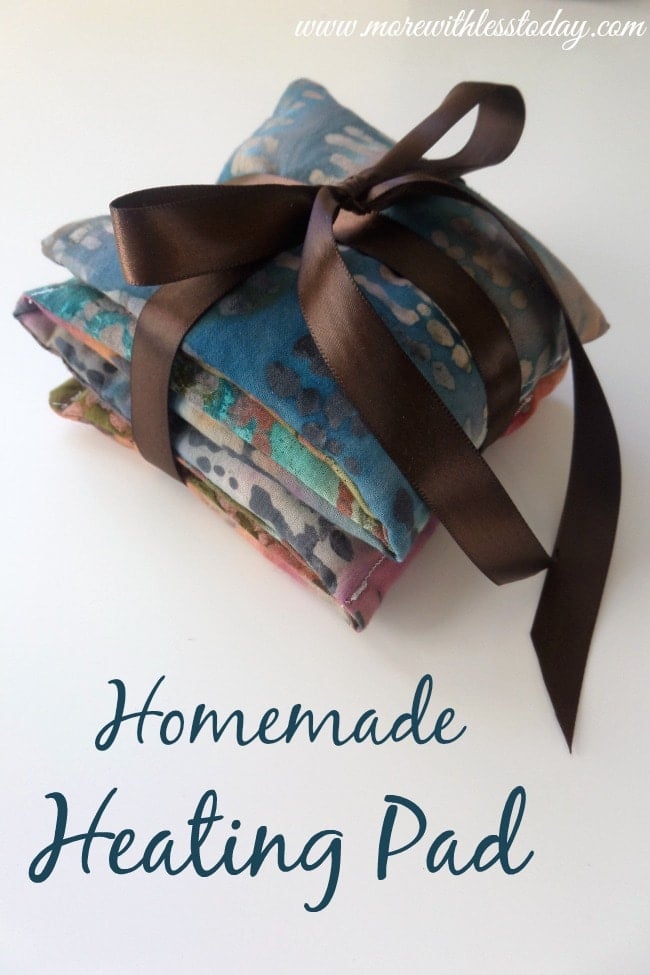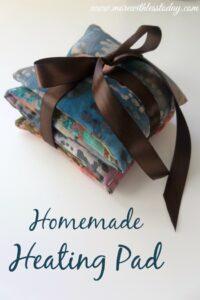 Homemade Heating Pad Using Flaxseeds
Get the instructions to make a comforting heating pad using flaxseeds.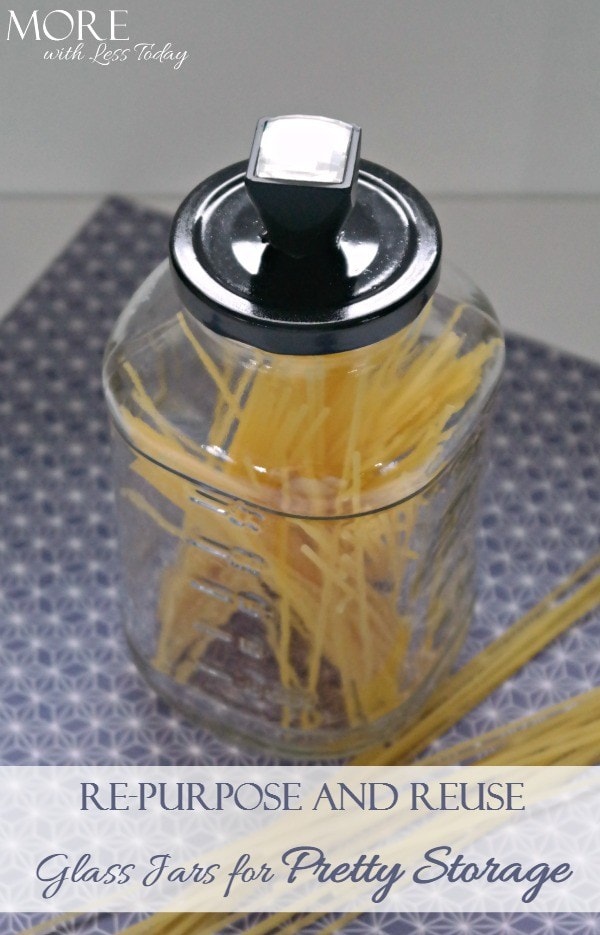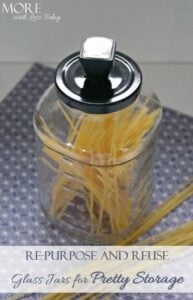 Old Jars to Storage
See how easy it is to Reuse Glass Jars for Pretty Storage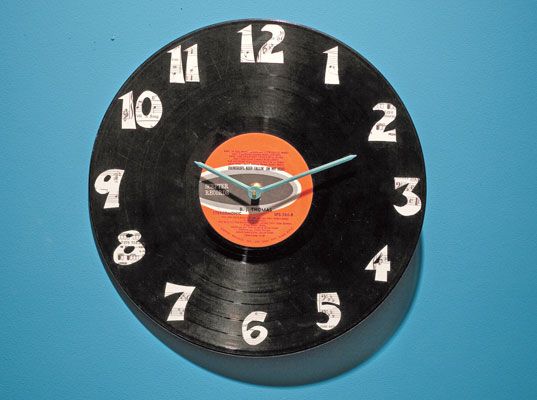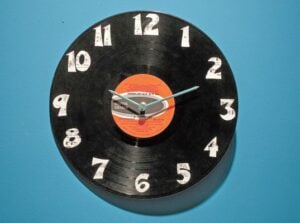 Old Record to Retro Clock
Learn how to Make a Cool Retro Clock from an Old Vinyl Record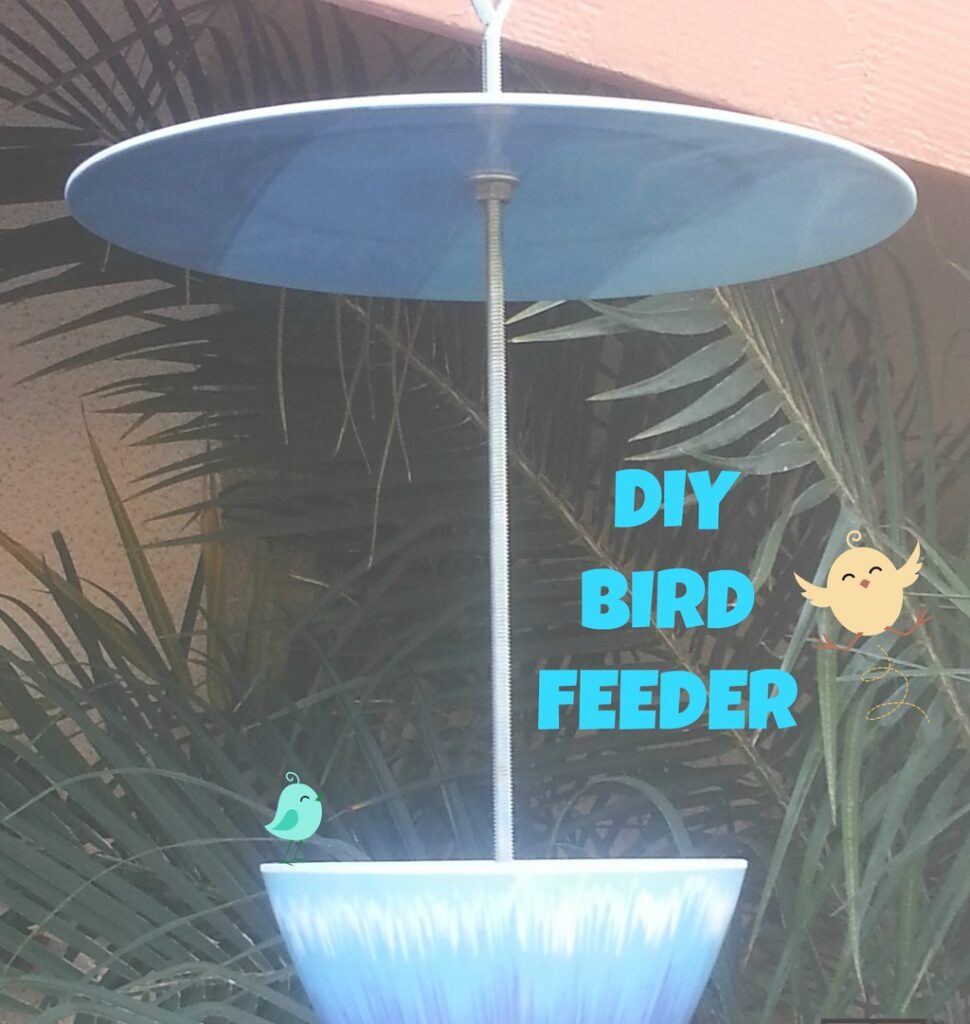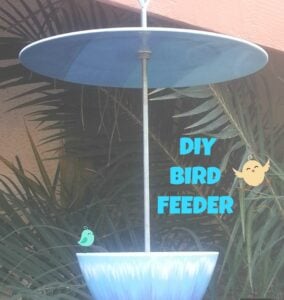 Plastic Plates and Cups into a Bird Feeder
Make this Easy DIY Bird Feeder from Recycled Plates and Cups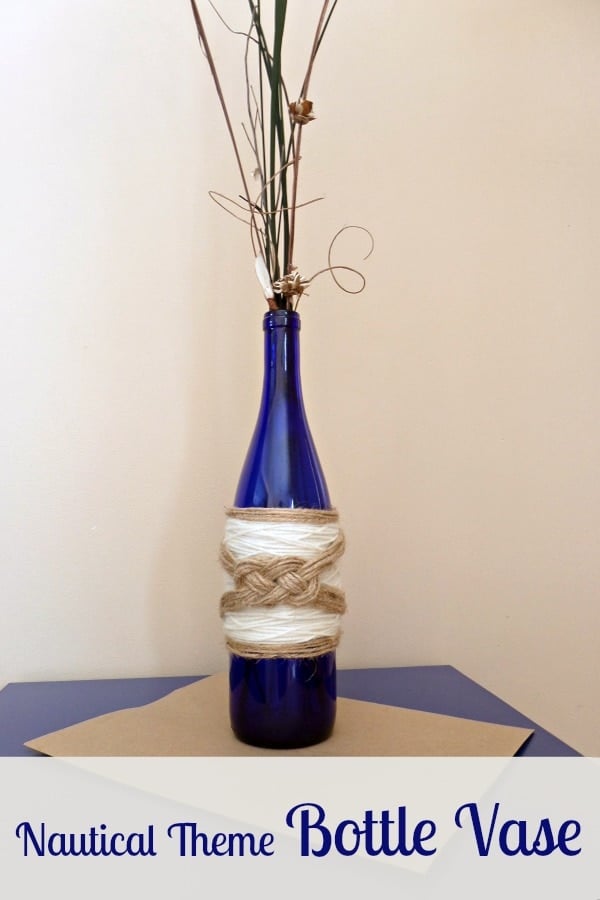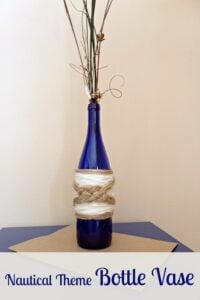 Old Bottle to Nautical Vase
Turn an old bottle into a Nautical Theme Bottle Vase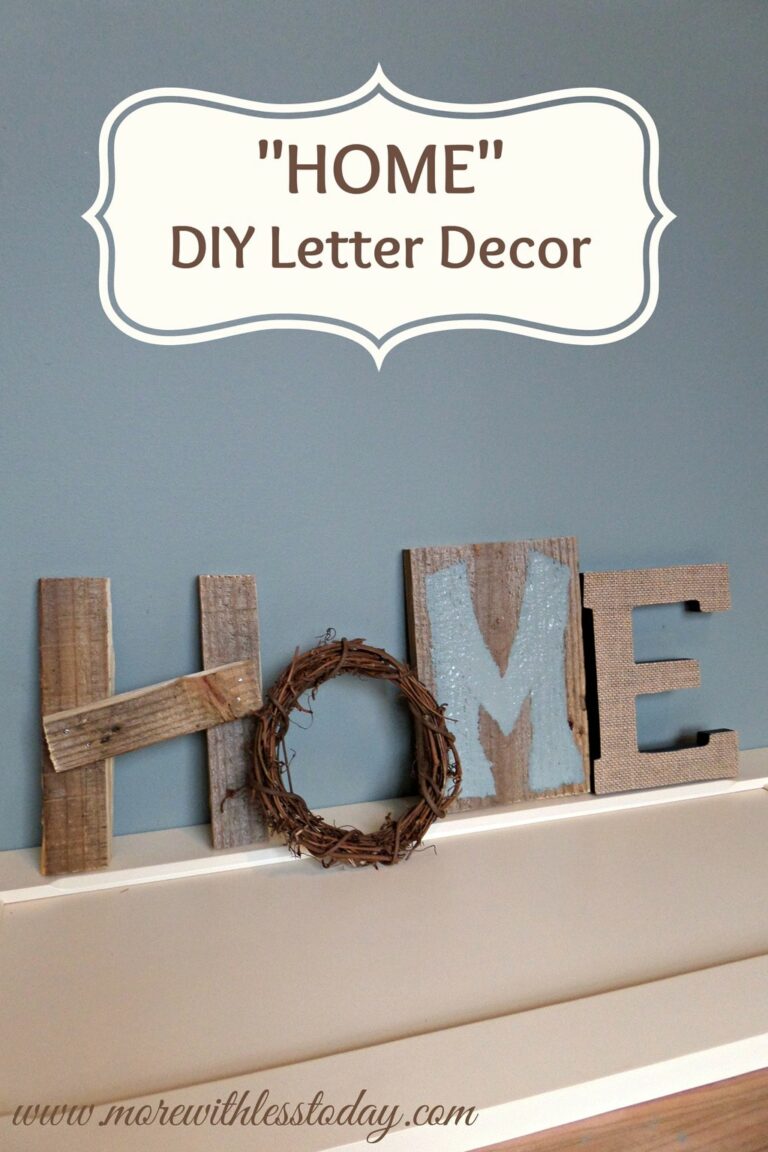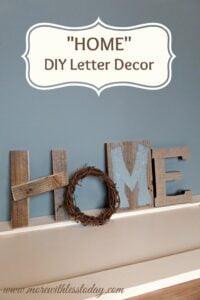 Scraps of Wood to Heartwarming Decor
Let everyone know there's no place like home when you make this DIY Letter Decor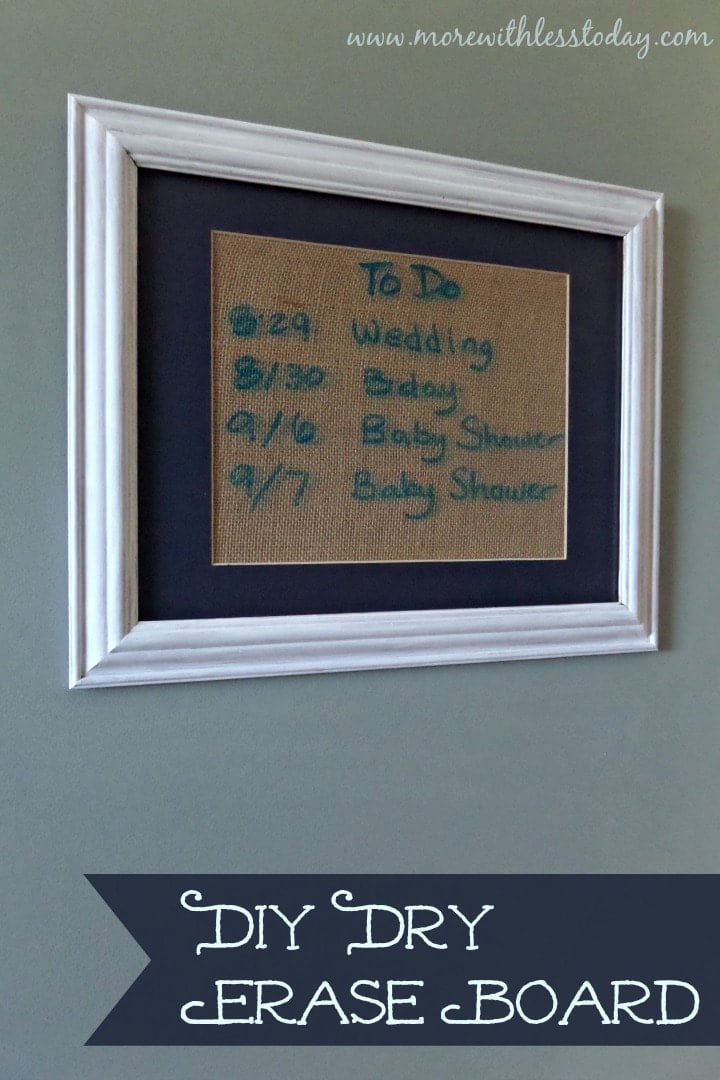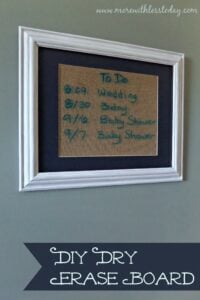 Picture Frame to DIY Erase Board
Make a DIY Erase Board from an old frame – so easy!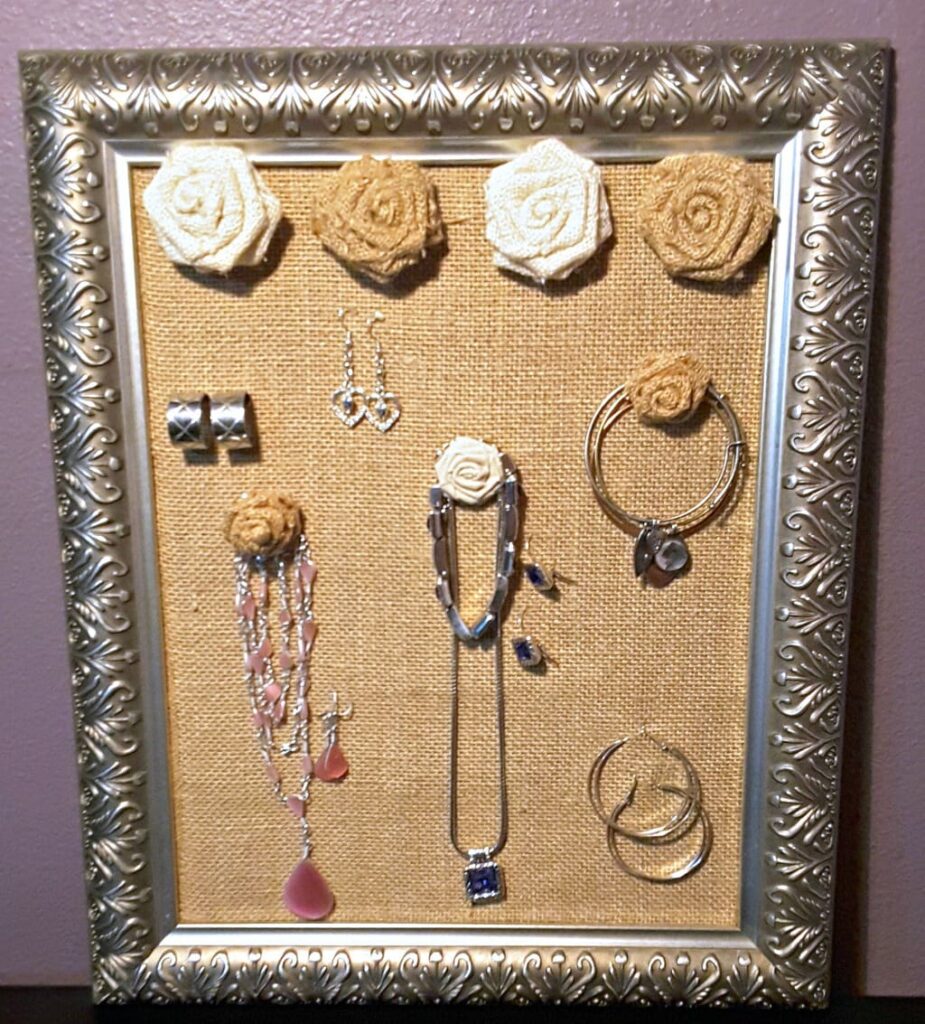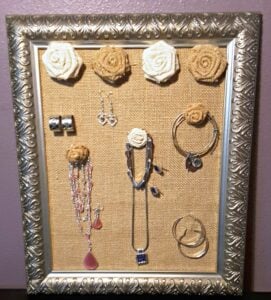 Picture Frame to Jewelry Organizer
See how to Make a DIY Jewelry Organizer from an Old Picture Frame
Brown Paper Bags To Dry Wet Shoes
There are so many different uses for brown paper bags. Keep a stash handy. My favorite is to use them to dry wet shoes on rainy days. Crumple up parts of the paper bags and stuff them into your wet shoes. They will absorb the moisture and help them dry faster.
Some people also like to use newspaper for this purpose, but a newspaper could leave ink marks on your shoes.
Label Cords With Bread Tags
Those square plastic bread tags are excellent at labeling cords. Just use a permanent marker to write the name of the electronic it belongs to and clip it to the cord. Easy!
Broken Pottery For Plants
Even broken pieces of pottery can be reused. Lay it on the bottom of your plant's pot to elevate the roots. Be careful not to cover up the drainage hole. Put the broken pottery on the bottom before you add the dirt. Your plants will be able to access the water so much better now.
Dish Rack to File Folder
Take an unused dish rack and turn it into a file folder. The cutlery holder can become a pen and pencil holder. Spray paint it if you want to!
Paper Towel Holder to Store Bracelets
Repurpose a paper towel holder to stack your bracelets and you can see them at a glance.
Old Photo Frame to Decorative Tray
Add some pretty wrapping paper under the glass of an old photo frame to make a decorative tray.
Turn an Old Bread Box into a Charging Station
Drill holes in the back of an old bread box and you can conceal those ugly chargers plus have a home for your devices with their chargers.
Cheese Grater to Earring Holder
Clean and spray paint an old cheese grater and use it to display your earrings.
Pool Noodles to Fill Tall Boots
Cut old pool noodles to fit inside your tall boots and see them stand up tall. I have also done this with empty gift wrapping tubes.
Ice Cube Tray to Snack Station
Fill the compartments with raisings, blueberries, grapes, Goldfish Crackers and yummy snacks for the little ones.
Wastebasket to Wrapping Paper Storage
Use an old small wastebasket to store wrapping paper upright.
Mount a Wine Rack and Store Towels
Mount an old wine rack to a bathroom wall, roll up your towels and keep them handy.
Plastic Jugs As Scoops
With a few cuts, a plastic jug can turn into a DIY shovel. You can use this for pet food, gardening, or for a fun beach toy.
First, completely clean and dry your gallon or half-gallon jug. Then, poke two holes in it. One hole should be 2 inches below the handle, the other on the opposite side, about an inch lower.
Cut from one hole to the other to create an angeled opening. Throw away the bottom of the jug and smooth out any jagged edges.
Old Knobs Become Useful Hooks
Did you recently refinish some cabinets and replace the old knobs? Save them! You can use them as a decorative rack for your keys or scarves. It's so easy.
To create a DIY scarf organizer, you first have to remove the flat screws from the back of the knob. At this point, you can either spray paint them or leave them as they are. Then, find something to attach the hooks to. A wood board or piece of molding work great. On your board, make some holes with a screwdriver and pointed screw that is the same size as the screw on the knob. Then, push the knobs' falt screws through these holes.
Twist the knobs onto the wood and attach it to the screws. Then, just hang this up!
Upcycling Ideas Save You Money
These are my favorite clever upcycling ideas. Using things you already have lying around the house will save you money and help you live your best frugal life! There are so many more ideas than this. Let me know your favorite and it might appear on this list next.
More Frugal Living Tips
Are you on a quest to live better on less? I'm here to help! Here are some more fantastic ways to save money and still live your best life.
Save yourself time and money and stay home. Repurpose things around your home. These upcycling ideas give new life to what you might otherwise throw away.
PIN Now and Save for Later!