Are you looking to get some cash for old electronics? Take a look at these sites where you can recycle, donate, or sell them! It is a great time to clean out and get rid of clutter.
We found many places to recycle, donate or sell your old electronics! Plus, you can cash in on your spring cleaning!
We have affiliate relationships which means we may earn a small referral commission at no additional cost to you if you shop using our links. As an Amazon Associate, I earn from qualifying purchases.
Easy Places To Recycle, Donate Or Sell Old Electronics For Cash
We found stores and sources where you can recycle, donate or sell your old gadgets. Most old electronics like computers, cell phones, digital cameras, video games, and printers can have cash or trade-in value.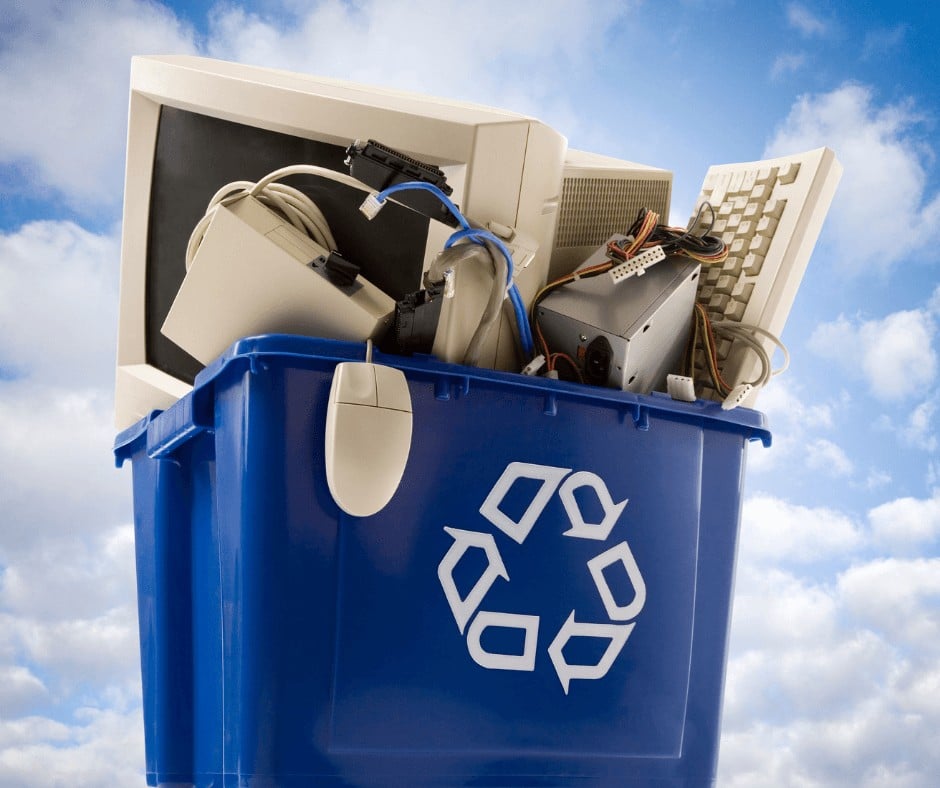 Recycle Your Old Electronics
Amazon's popular trade-in program offers credit for used items like video games, Bluetooth speakers, tablets, cell phones, Kindle E-Readers, and textbooks. You can trade in these items to get an Amazon gift card and earn some extra credit for future purchases.
Trade in your qualifying cell phones, computers, video games, and other electronics online or at a participating Best Buy store. Among the most popular trade-in items at Best Buy include iPhones, iPads, gaming hardware, PC laptops, Samsung Mobile phones, Microsoft Surface, Apple Notebooks, and video games. You will get paid in Best Buy gift cards. Their trade-in program accepts various electronics, regardless of where you bought them. Click this link to learn more!
Apple offers a recycling program for old devices. There is no limit to trading in Apple devices as Apple accepts them in any condition. You can either bring your device to an Apple store or mail it in. With every successful trade-in, you can get credit toward a new device or an Apple Store gift card.
Get gift cards or cash for your used electronics like iPhones, Kindle devices,iPods, and gaming systems. Gamestop has special offers on their website for specific items so be sure and check those out. You will take your old devices to your local store to complete the transaction.
The amount you'll get depends on the condition of your item and its current market value. Using their trade-in program is a convenient option to get extra cash, especially if you want to upgrade your gaming setup or need to get rid of some old electronics.
Sell your used cell phones and other devices including iPhones, Samsung phones, iPads, tablets, Apple computers, iPods, and more at Gazelle. You'll get cash for the gadgets you no longer use, even if damaged. Learn more about Gazelle's trade-in rules here.
Walmart has teamed up with CExchange to power an Electronics Trade-In Program. You can earn an eGift Card good at Walmart.com by trading in used electronics, including cell phones, laptops, MP3 players, digital cameras, and more. The process is easy, and qualifying items ship for free. Search for your item on the website and answer a few questions about its condition to get an estimated trade-in value. You will receive a gift card once they verify the item's condition.
Staples' trade-in program accepts a variety of electronics, including computers, printers, and cell phones. You can drop off your items at any Staples location, and they will recycle them responsibly, free of charge.
Are Your Old Electronics Not Worth Selling?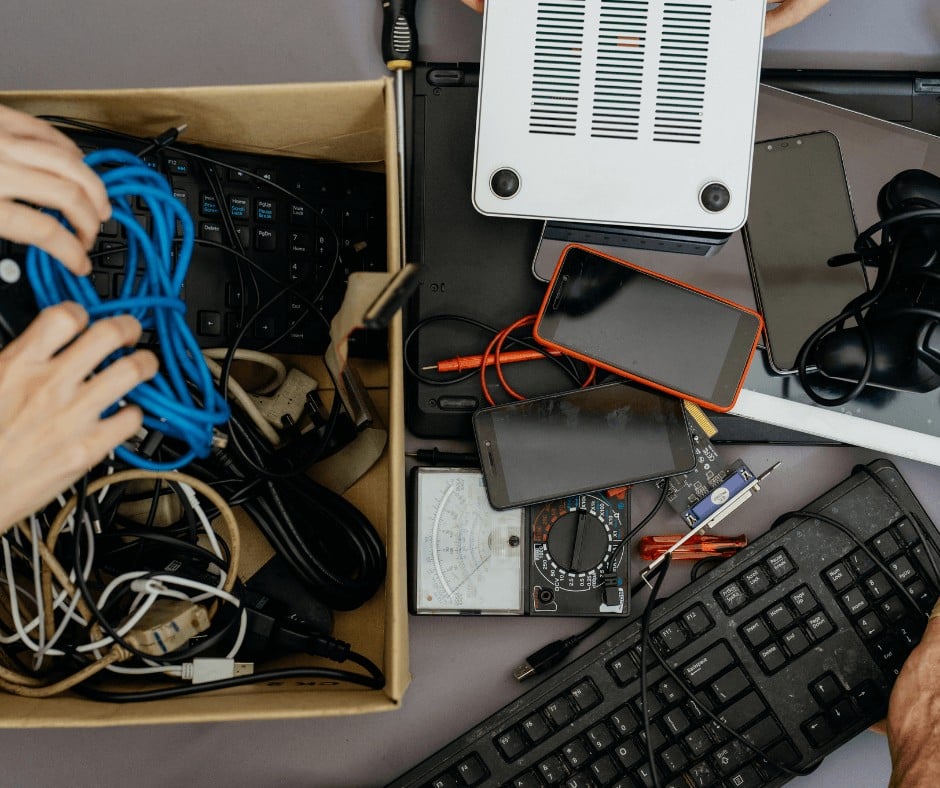 If your device isn't fit for trade-in, you might want to consider sending it to a recycling facility. Almost all of the parts of old electronics can be recycled. These include metal, plastics, glass, and more. And there are more local, manufacturer, and retailer recycling programs than you'd think.
Find local organizations with Greener Gadgets. They offer a list of nationwide manufacturers, retailers, and certified eCycling programs in your area.
Not Sure Where to Recycle?
Use the site earth911.com and plug in your location. The site can help you find a place to recycle or bring leftover items to someone else who can use them.
Donate Your Old Electronics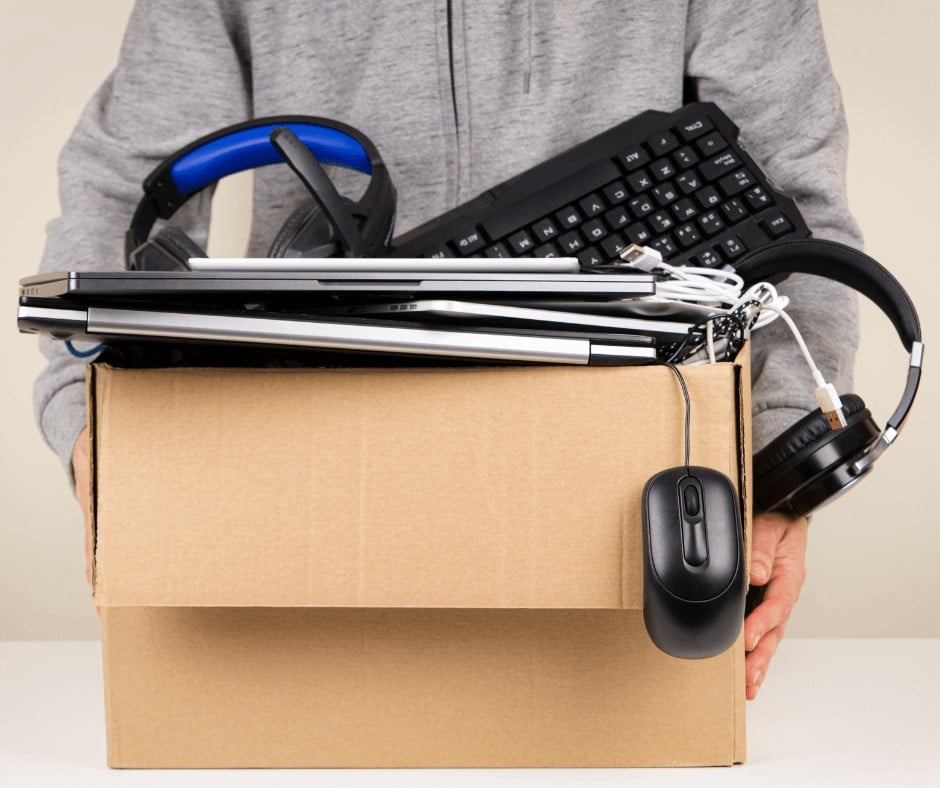 Numerous established organizations accept donations of old electronics and repurpose them for a good cause. Reusing and repurposing are great ways to unclutter our life and reduce e-waste. Don't dump your old gadgets in the trash. They often contain products that could be harmful to our groundwater. Here are places where you can donate your old gadgets:
Environmental Protection Agency
The EPA is a good resource to find a local organization to unload your old electronics.
A great platform to donate your old electronics to is Goodwill. Goodwill accepts a variety of electronics, including computers, TVs, and cell phones. To donate, drop off your items at any Goodwill location and they will either recycle them or sell them in their stores to support their programs.
Are you looking for a nonprofit to donate your old gadgets? The National Cristina Foundation accepts donations of used technology to support individuals with disabilities, students in need, and those who are economically disadvantaged. You can search for more local organizations on their website that accept donations.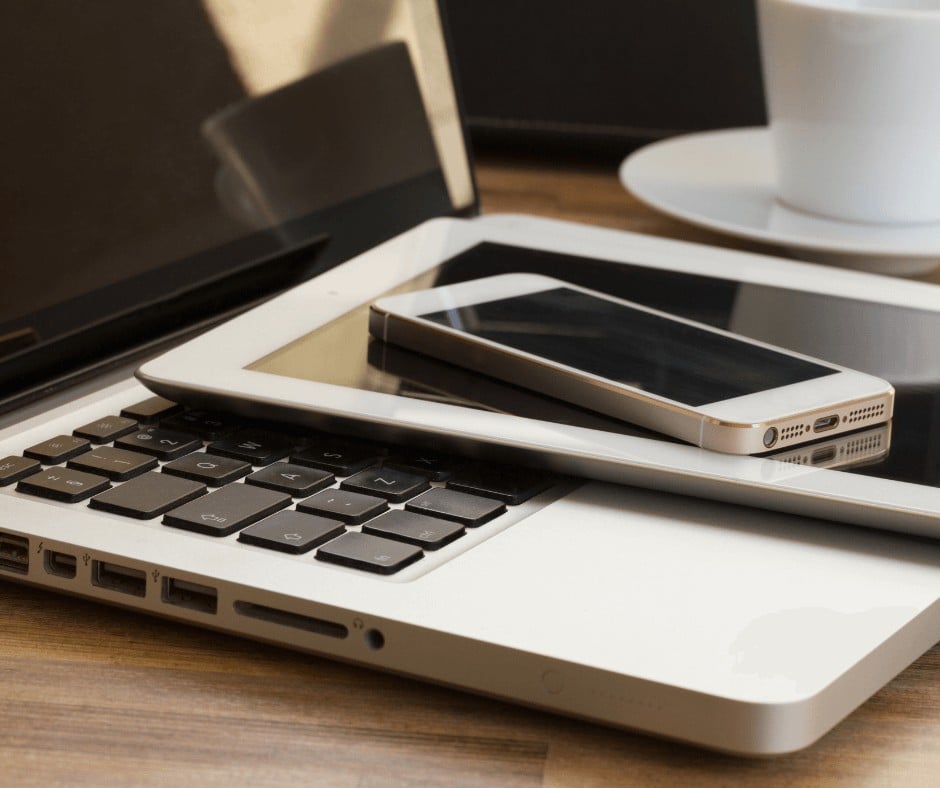 Sell Your Old Electronics
If you're thinking of the most popular platform where you can sell old electronics, that would be eBay! Create a listing, set your price, and wait for a buyer to inquire about your item. Note that eBay charges a fee for each sale, so make sure you factor that into your posted price.
Gazelle is an online marketplace where you can sell your old electronics. You have to bring your device and let them inspect it so they can determine its condition and current market value. Once you accept their offer, you can ship your items to them for free, and they will pay you once they receive and verify your items. You can also earn an extra 1.5% if you select Amazon.com as payment.
Facebook Marketplace
Facebook Marketplace is another great option if you're aiming to sell your items locally. Selling your item here is so easy! If you have an active Facebook account, you can create a listing for free, and it will be visible to people in your area. Once you meet a sure buyer, you can arrange for local pickup or delivery, and you'll get your money in your preferred payment method.
Idea: Why not put the kids to work sorting this out and finding out how much their old gadgets are worth? Offer to split the proceeds with them and call it their allowance or save toward a shared family goal.
Where to Recycle Empty Ink Cartridges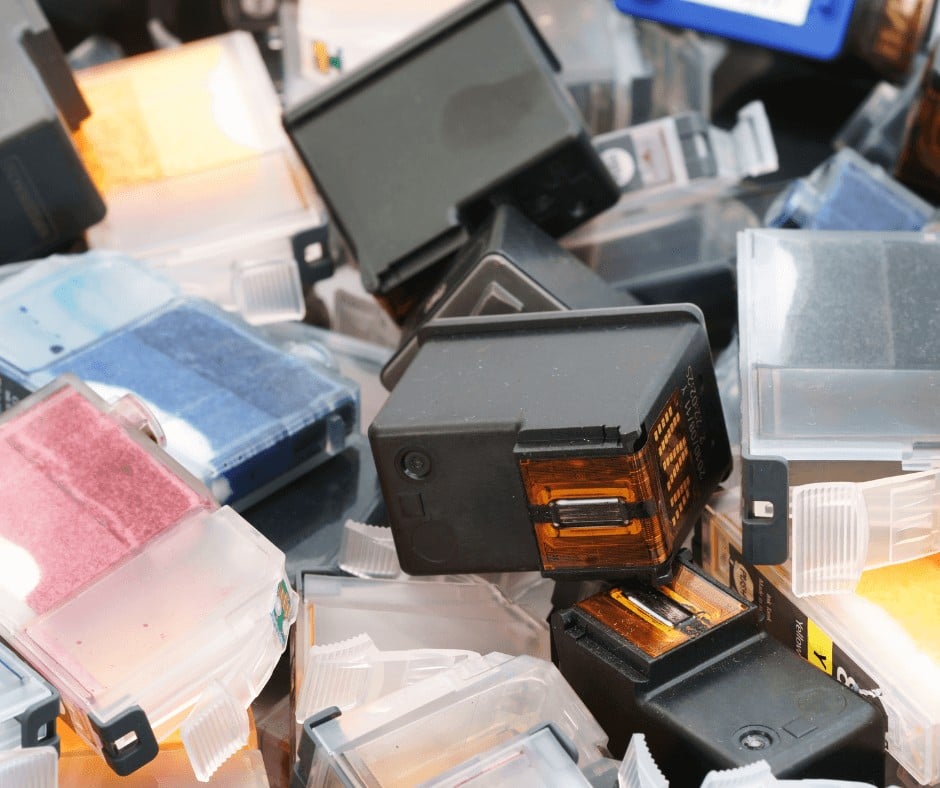 Don't let your empty ink cartridges go to waste! You can recycle them for cash and help the environment at the same time.
Recycle your ink and toner cartridges in-store. Limit 10 cartridges per month. Get $2 back in rewards per recycled cartridge when you make a $10 qualifying purchase during the same month. Rewards are paid out quarterly online only as a reward certificate.
Best Buy has a recycling program that specializes in ink and toner cartridges. They do not offer cash for cartridges but will offer reward points that you can use on future purchases.
Spend at least $30 on ink or toner. Buy in-store or online within 180 days before recycling. You can recycle your used cartridges and bring them to the register at your local Staples store or request a shipping label to recycle online. Earn $2 in rewards per cartridge with a limit of 20 cartridges per month.
Online recycling companies
Several online companies will pay you for the empty ink and toner cartridges you have at home or in the office.
These companies with easy ink and toner cartridges buyback programs include:
Cellular Companies that Accept Old Electronics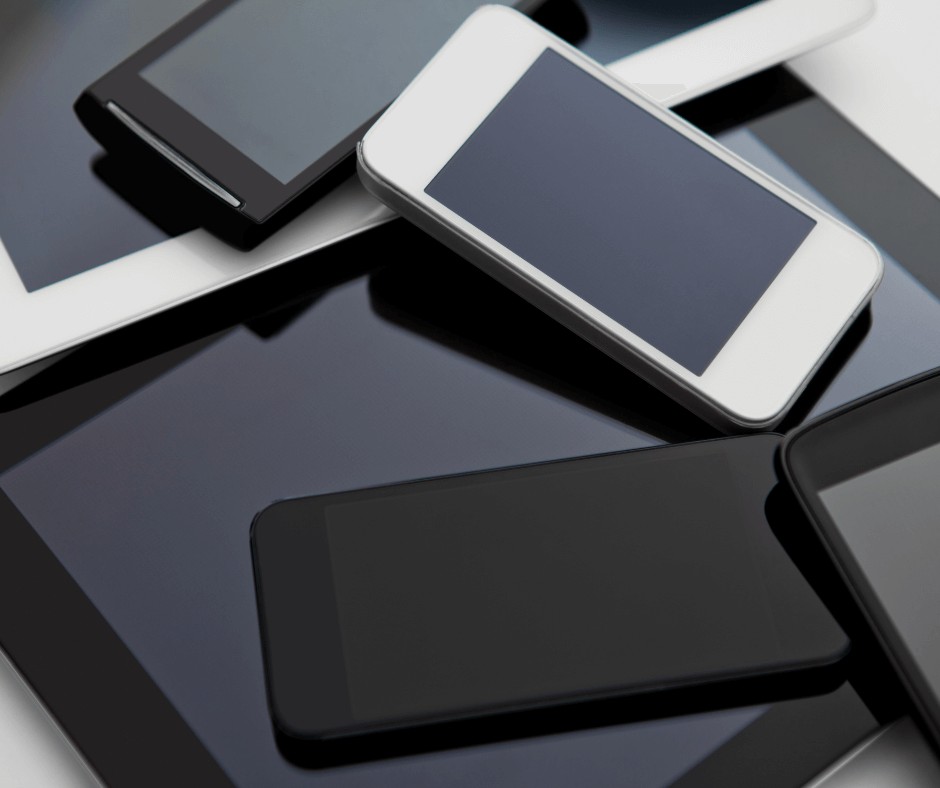 Cellular carrier stores, including AT&T, Sprint, Verizon, and T-Mobile offer consumers their choice of in-store drop-off or pre-printed shipping labels that make for quick and easy returns, free of charge.
The two companies listed below will help you recycle just about anything.
Do you know other places where you can sell your electronics for cash? Share what you know in the comments below! Once confirmed, I'll feature it in this post!
Posts You Might Also Like
PIN for Later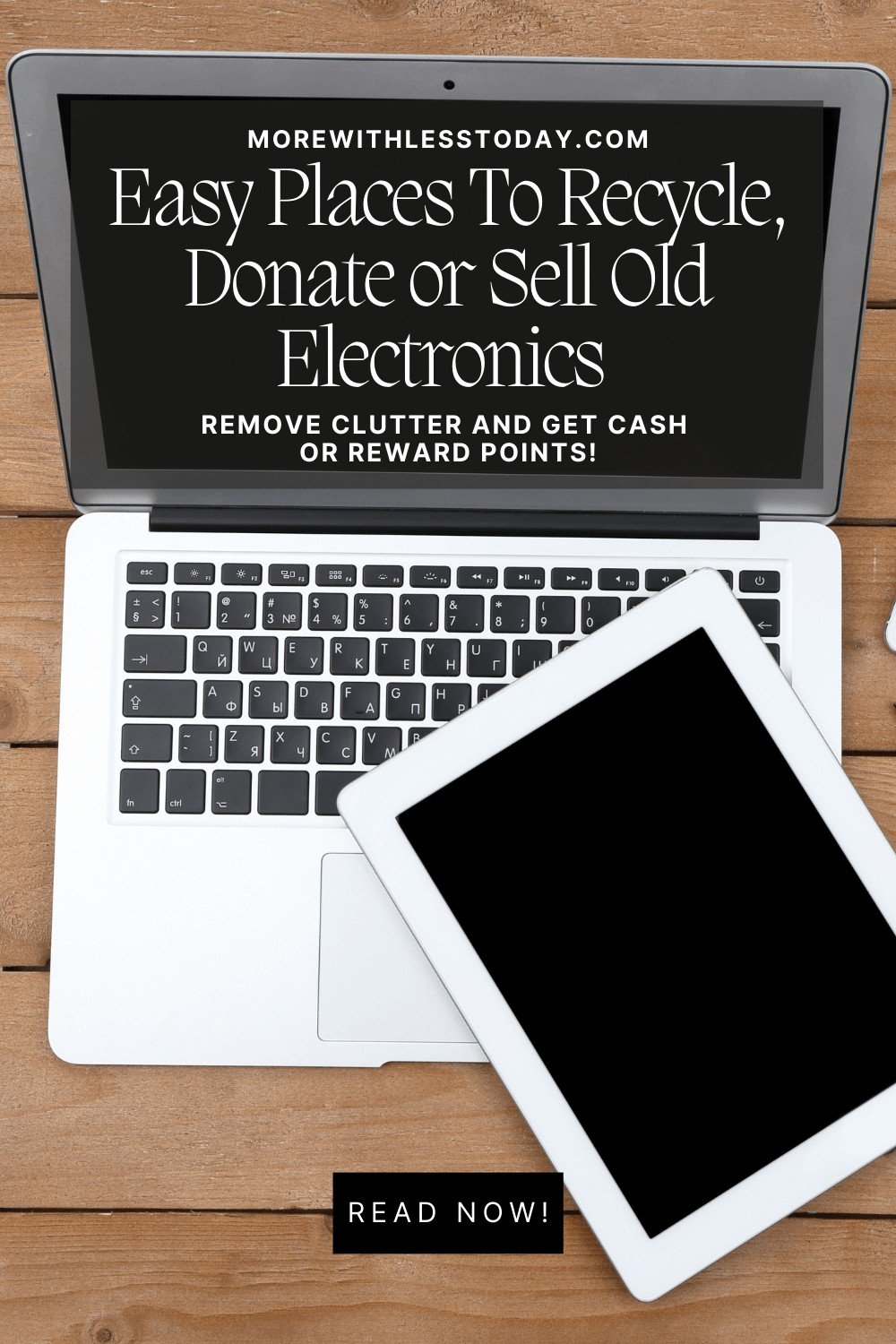 Don't forget to share this post with your friends and loved ones. If you are on social media, I would love to connect with you on Facebook, Instagram, Pinterest, or Twitter. Just click on the links to visit my profile. Leave a message and I will follow you back!