Are you decluttering your closet soon? You might want to recycle your old clothes and get some cash in return.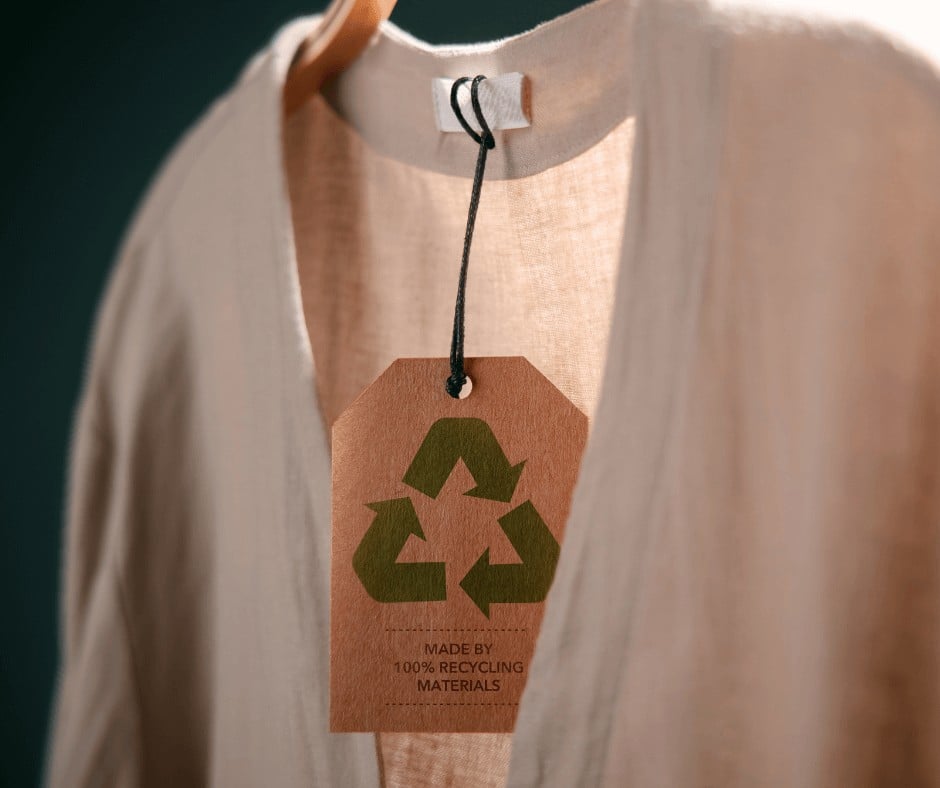 Recycling clothes isn't just for getting extra cash. It's also a way to be environmentally friendly and help those in need. Luckily, there are a lot of stores that want to keep old clothes out of landfills and put them to good use.
We have affiliate relationships which means we may earn a small referral commission at no additional cost to you if you shop using our links.
Recycle Your Old Clothes At These Stores
Curious to know which stores will accept your old clothes? There are plenty of stores out there that are open for recycling.
15 Stores That Want Your Old Clothes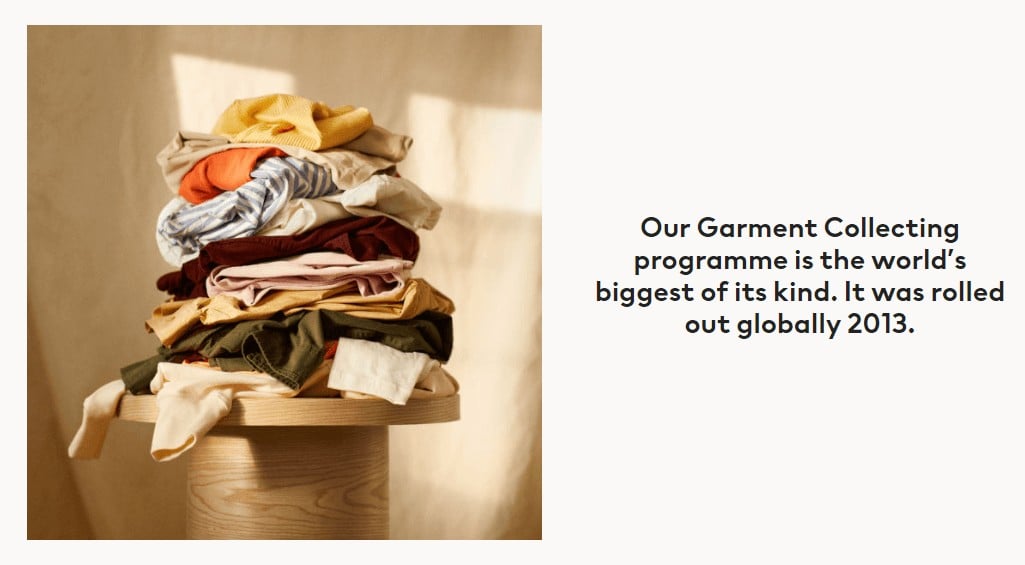 image from: H&M
H&M is one of the popular fast-fashion retailers with its repair and recycling program. They call it "Garment Collecting" where customers can bring in any old clothes (from any brand) and receive a discount on their next purchase. H&M collected 18,800 tonnes of unwanted clothes and textiles in 2020 which is the equivalent of 94 million t-shirts! Learn more about the Garment Collecting program here.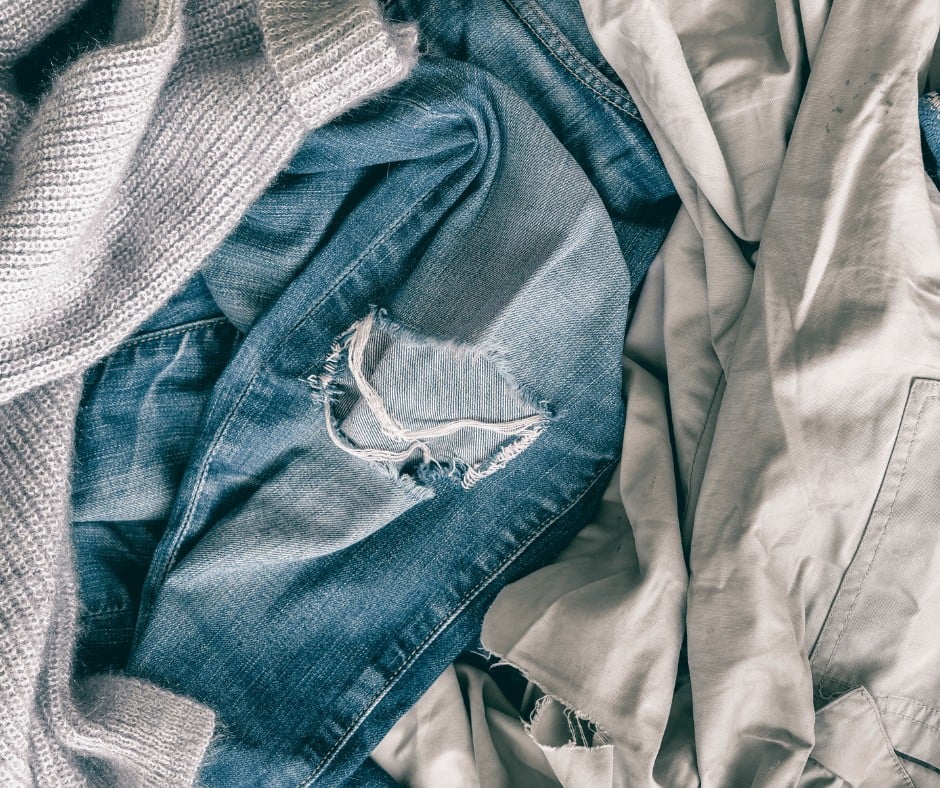 Madewell's jeans recycling program is called Blue Jeans Go Green. In this program, customers can bring in any old denim (from any brand) and have it recycled into insulation for homes. This program supports sustainable fashion and encourages customers to recycle their old clothing to reduce waste.
Gap has partnered with thredUP for recycling your gently used clothes. You can drop by a nearby thredUP location or order a Clean Out Kit. This kit will help you get things cleaned out be it clothing, shoes, or accessories. When thredUp resells your old clothes, you will earn a Gap shopping credit.
If you're still looking into what to do with your old clothes, you might consider trying Patagonia's program! You can recycle your old clothes and give them second life while also saving money on new purchases. Link to Worn Wear shop.
Their Worn Wear program accepts used Patagonia clothing and gives store credit or repair options in return. This program also promotes sustainable fashion to help reduce waste on this planet. To read more about Patagonia's Worn Wear program, click here.
Levi's has a program called SecondHand. Customers can bring in any used denim (from any brand) as a trade-in. You can receive trade-in credits ranging from $5 to $30 based on your item's age and original retail price. Click here to learn more about Secondhand.
Clothes the Loop is The North Face's recycling program as part of its commitment to reduce the environmental impact of its products. This program covers all stages of a product's life cycle, including extending the life of apparel and footwear to keep them out of landfills. If you take part in this program, you can earn a $10 reward for your next purchase of $100 or more at The North Face store.
If you are a fan of Eileen Fisher's women's clothing, I highly recommend participating in Eileen Fisher's program called Renew. Customers can bring in any used clothing from Eileen Fisher, so they can be resold or repurposed.
They also have a Rewards program called Renew Rewards. When customers return Eileen Fisher's clothes in the US, the store will give you a $5 credit for each piece. These rewards are redeemable at any Eileen Fisher store or online (eileenfisher.com).
Do you have old athletic shoes? Nike's Move to Zero journey targets zero carbon and zero waste in the coming years.
Customers can bring in any old athletic shoes (from any brand) and have them recycled. These are exceptions: Nike doesn't accept sandals, dress shoes, boots, or shoes with metal (like cleats or spikes). Do note that you need to check with your local Nike store to see if they accept shoes for recycling.
For clothes, the brand accepts tops or bottoms. Socks, underwear, or clothes with metal fittings aren't accepted. To learn more, click this link.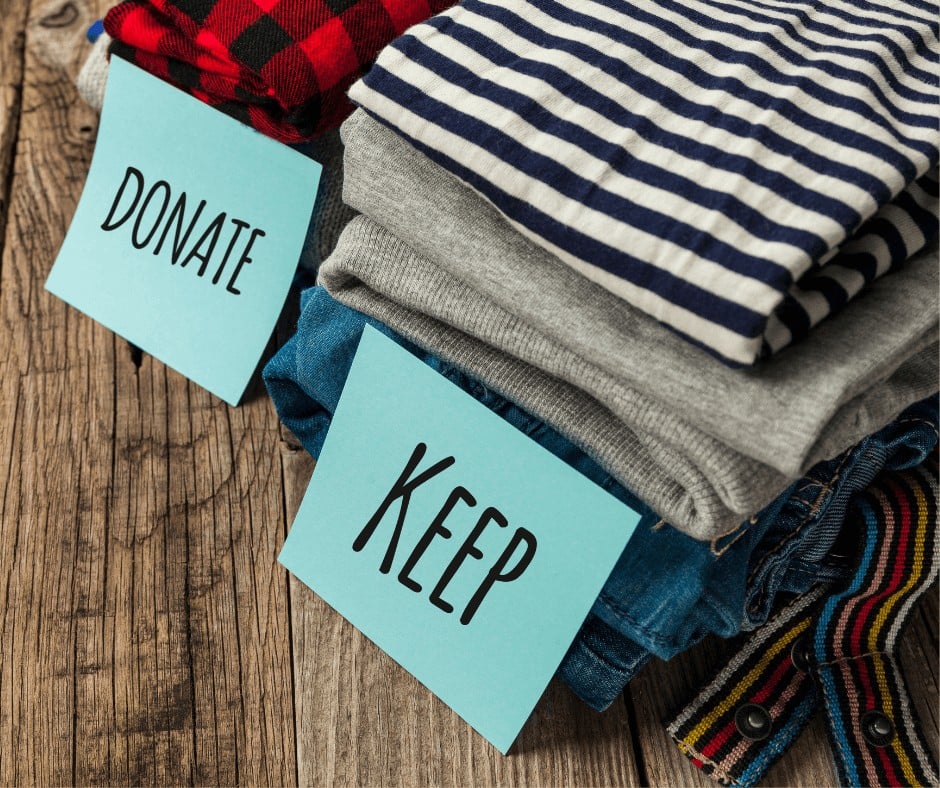 If you're thinking of getting rid of your old pair o jeans, you might want to check into American Eagle Outfitters. You can bring any pair of jeans from any brand as long as they're 90% cotton or greater. You will get $10 off a new American Eagle pair of jeans. Get more information on American Eagle's recycling program.
Kids go through clothes pretty fast. Instead of throwing clothes away, it's best to recycle them. The good news is, Carter's has partnered with Terracycle to make recycling easier. This method will work for clothes from any baby or children's clothing brand. Another good thing about this is you'll get reward points for every shipment. See how Carter's clothing recycle program works.
RefRecycling is Reformation's clothes recycling program. This brand will buy unwanted shoes, denim, sweaters, outerwear, and activewear. These items are recycled to make new clothes.
Secondhand clothes also have a home at Uniqlo. Together with the United Nations Refugee Agency (UNHCR), NGOs, and NPOs, Uniqlo provides emergency clothing aid to refugees and disaster areas worldwide. All you need to do is drop off your gently used clothes at a nearby location. There aren't any rewards or credits that you will get, but you're ensured that these clothes will be recycled and go to people in need.
A size-inclusive and sustainable brand. Their recycling program is called Their Reset, Recycle, and Refresh program for your old, unwanted clothes. You'll get a $25 credit for each piece you bring to them. They accept clothes from other brands too!
Did you know you can also recycle underwear? Parade's Free Recycling Program is free and will make this happen. Order a free kit now and send back a bag filled with clean old underwear. Parade will send you 30% off towards filling your drawer with new basics.
Find your pre-loved clothes in a new home through Nordstrom. They have partnered with Give Back Box to make donations by Mail easier. Nordstrom directs these donations to nonprofit partners. This way, you help keep unwanted clothes thrown into a landfill.
Soma Clothing Recycling will make helping women in need much easier and more convenient. Donate your unused and unwanted essential items like bras for women who are impoverished, homeless, or distressed. Customers can receive Love Soma Rewards points which they can use for future purchases.
Zara is another fast-fashion retailer with a clothes recycling program called "Join Life". This program is part of their environmental commitment to the world and their customers. This initiative is part of the company's aim to achieve net zero emissions by 2040. They upcycle used garments to produce fabrics for new clothes.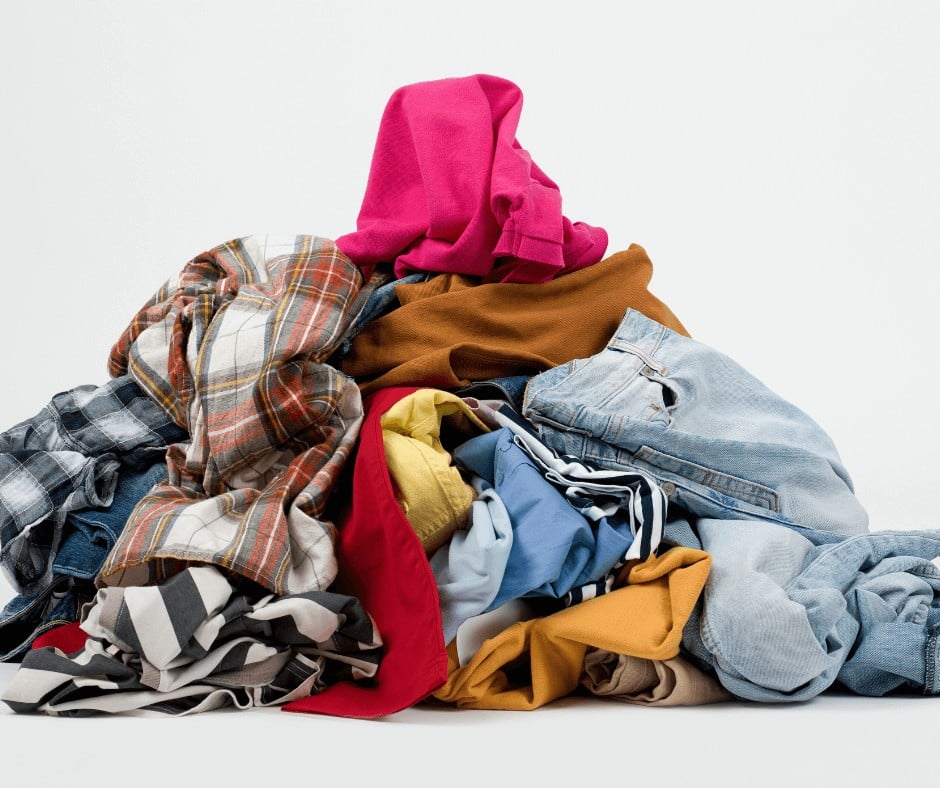 For so long, The Salvation Army has been widely known as one of the best places where you can donate unwanted items and clothes. These donated items are then sold at their thrift stores. For every profit they get, their Adult Rehabilitation Centers will get funded.
You can also drop off unwanted items at Goodwill stores and Savers.
One Warm Coat partners with local agencies to provide warm coats for those in need. In the past, Burlington stores have had coat drives for them in stores although I do not see any current information. Find out where to drop off coats near you.
Recycle Clothes When Spring Cleaning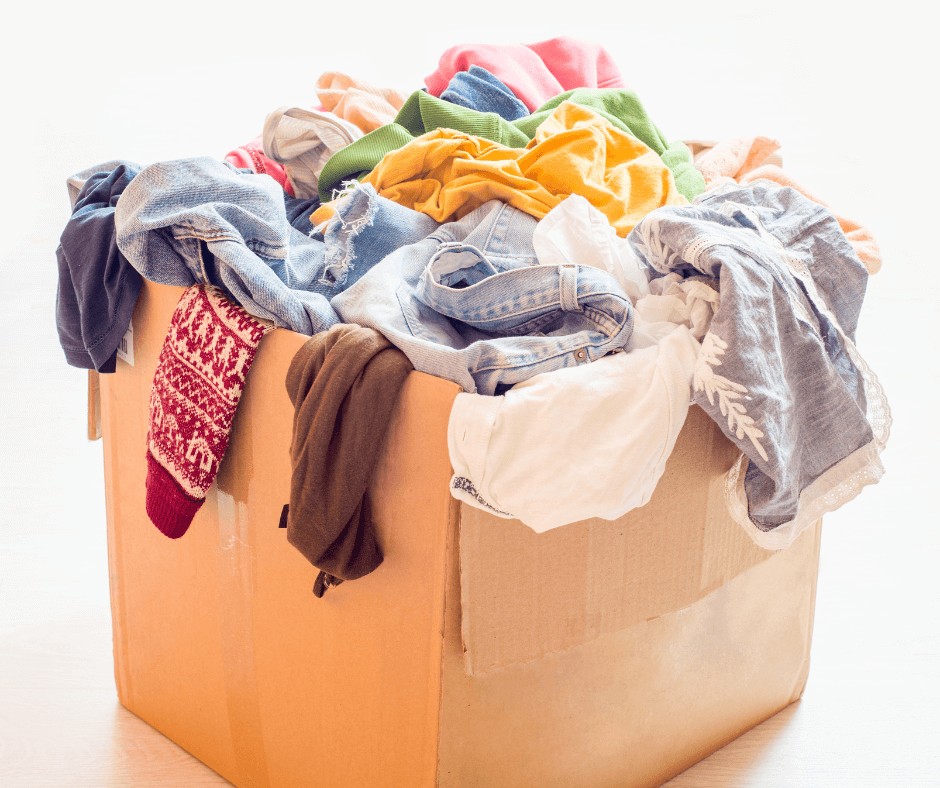 Spring cleaning is a great time to sort through your closet and collect unwanted items. Not only will this help organize your clothes, but it also helps you to learn to let go of items you no longer need. Do note that recycling clothes not only help the environment, but this process also gives them a second life.
So, this spring, don't throw away your old clothes! I highly recommend recycling them to help make a positive impact on the planet.
You Might Also Like
PIN for Later