We are sharing decluttering tips for home- how to declutter for a fresh start. I just finished a major closet cleanout and it feels liberating! I have been handing on to too many clothes I have not worn and now I am going to tackle other areas of my home. If you have decluttering tips for home to share, please leave a comment or reach out at morewithlesstodayteam@gmail.com. I would love to try and share your ideas too!
Now is the perfect time to downsize belongings you do not need and pass them along to others. There are so many people struggling right now. Your unwanted items could be a blessing to others.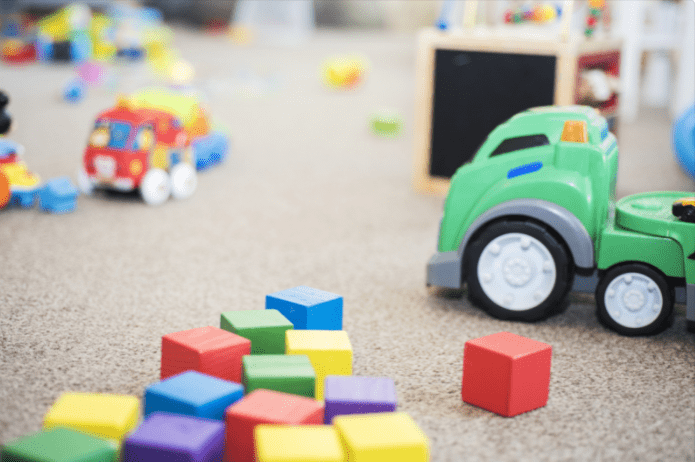 The Kids Rooms
Out with the old and in with the new should be the motto for toys. Get rid of anything with missing parts or broken pieces. If your child is too old for the toy, or disinterested, put it in the donate bin or pass it along to a younger child.
This would be a good time to clean out any arts and craft supplies as well. Get rid of broken crayons, dried up bottles of glue and glitter and filled up coloring books. Get it all neat, organized, and restocked for a new year of creating. For larger pricier items, list them on Facebook Marketplace or Offer Up and make a few dollars.
As you purge, you can think about items the kids can use. Add them to an Amazon Wish List
which can be shared for holidays and birthdays.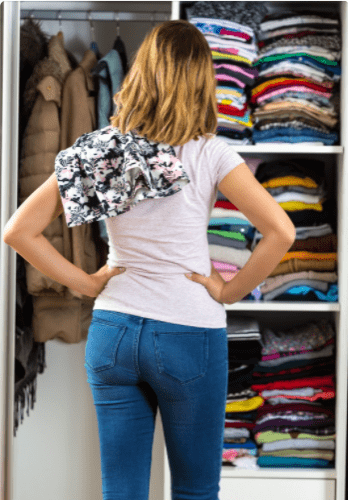 Your Closet
You know you need room for all those holiday purchases or gifts so purge your own closet. This is the perfect time to get rid of worn-out clothing or items that don't fit anymore. I had been holding onto many items of clothing that I would wear "when I lost a few pounds." Well, I lost a few pounds and I still would not wear most of it, I finally got rid of so many items of clothing. I recommend separating them into donate piles and sell piles. If you have name-brand clothing take it to a consignment shop and earn some extra dollars or easily sell it on Poshmark.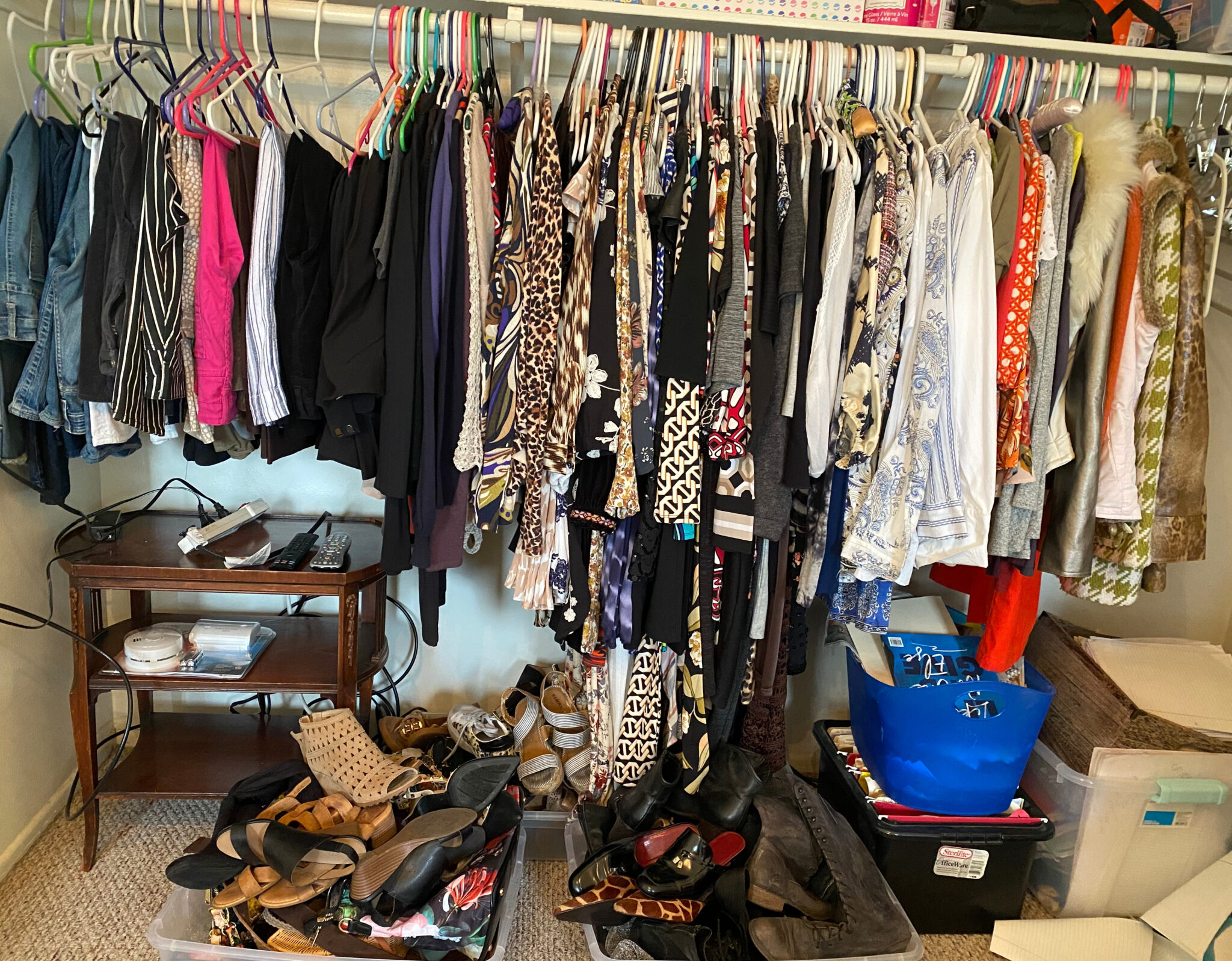 Here is a photo of the clothes I am giving away and donating this week!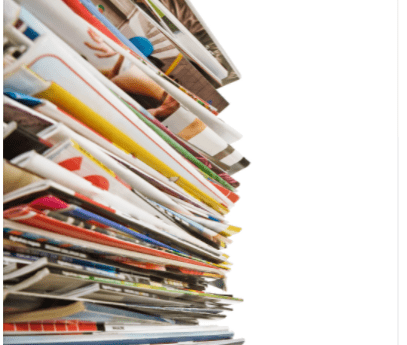 Books, Magazines & Mail
If your house is like mine, magazines and mail have piled up. Put magazines in the donate box. Have a bag for recycling paper and start purging. Make a pile to file away and do it as soon as you are done. Mark on your calendar important dates and toss the flyers. I have a small shredder and I've been shredding old papers a little at a time while I watch TV in the evening.
Bookshelves are next. Organize your books. It may be alphabetical or a section of to be read books. Dust the shelves and tops of books. Pull out books you have read and put them in the donate box. Remove any clutter that has accumulated on the shelves.
The Kitchen & Pantry
I would be embarrassed to tell you how much Tupperware and storage containers with missing lids I had. Now I am buying glass storage containers in the same size with the same size lids.. If you have unexpired, unopened food you won't be using, donate it to the local food pantry. the need is great right now. I took the time to clean out my kitchen and pantry. As I finish a shelf, I put down new contact paper to remind me which area was already done.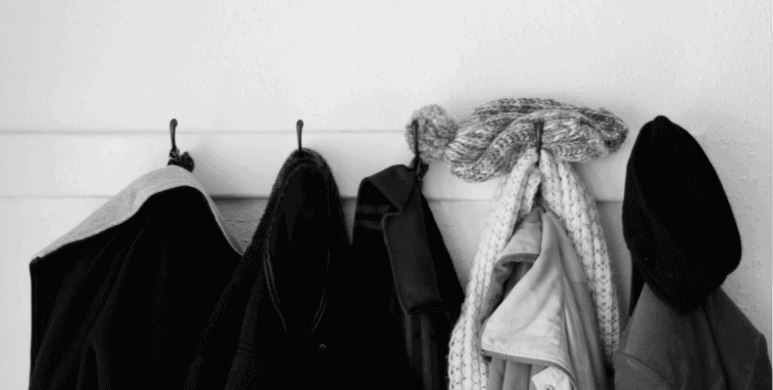 Coats & Cold Weather Clothing
Think about which coats, jackets, and other cold-weather clothing you haven't worn. They take up so much room. Put them in the donation box and pass them on to someone who can use them. If you are unsure whether or not to keep something, ask yourself if you have worn it in the last two years. If the answer is no it definitely needs to go. My family lives on the east coast and I live in sunny California. I left a warm winter coat in their basement for each of my family members so we don't have to pack that when we visit.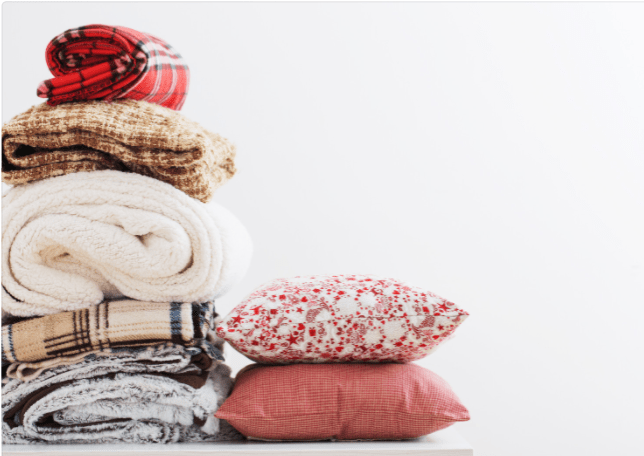 Bedding & Blankets
It's nice to have extra bedding and blankets but you only need one or two extra sets. Wash and then donate extra blankets and bedding to your favorite shelter.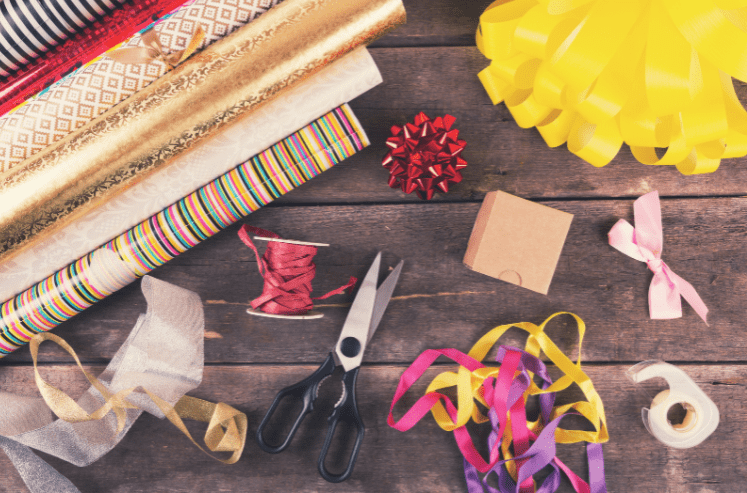 Party and Holiday Supplies
I keep them in clear bins. I keep a roll of brown craft paper and one of clear cellophane wrap. Between those two, I can wrap almost anything. After each holiday, I've been donating or giving away the items I am no longer using. Many of us hang onto items for nostalgia but a little of that goes a long way!
When you are packing away your holiday decor, get rid of the decorations you haven't used in some time.
The Garage
For many, the garage is the junk wasteland. Two tips that have helped me- clear storage bins so I can easily see what is inside and wall pegboards for hanging tools. Having a storage system is key to having a tidy garage that does not cause frustration. Strive for progress and not perfection!
These steps should get you and your home off to a fresh new start this year. So pick one of the above and get started decluttering today.
Here are some additional decluttering tips and sources
Sell Old Gadgets for Cash and Gift Cards
How to Sell Clothes on Poshmark
PIN these tips for later!