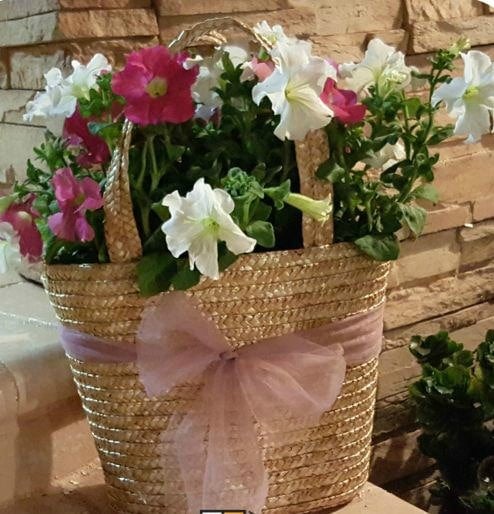 Make a repurposed purse planter from an old purse to bring flowers as a gift or decorate your doorstep and warmly welcome guests to your home.
We created this fab DIY Repurposed Purse Planter from a thrift store find. You will often find us looking for our next DIY projects at one of our favorite Goodwill of Orange County stores.
All you need is a purse, some flowers, soil and some tulle or ribbon.
When choosing a purse for your planter, look for one with a lining or you can line it with a grocery bag. Choose a purse with a flat bottom so it can stand up on its own. Also look for a purse with a wide opening and short handles. We picked a straw bag as it really compliments brightly colored flowers.
Bring the purse with you to your favorite nursery or home improvement store so you can get an idea of how many flowers you need. We chose two small containers of Petunias for our planter.
To plant the flowers inside the purse, you can either remove them from their containers and put the root balls into baggies or leave them inside their containers. You don't want anything but the flowers to show, so fill in with potting soil if there are gaps or if the plastic container is showing.
If needed, you can add soil or crumpled newspapers to the bottom of the purse so your flowers will sit up above the purse. Carefully water your arrangement as needed and try not to soak the purse so it will last for a long time.
We tied our arrangement with a piece of tulle for decoration but you can also use ribbon or add any embellishments you may have to personalize your arrangement.
We have our recycled purse planter on the stairs of our front porch and everyone loves it. Why not make one for you and one to give as a gift!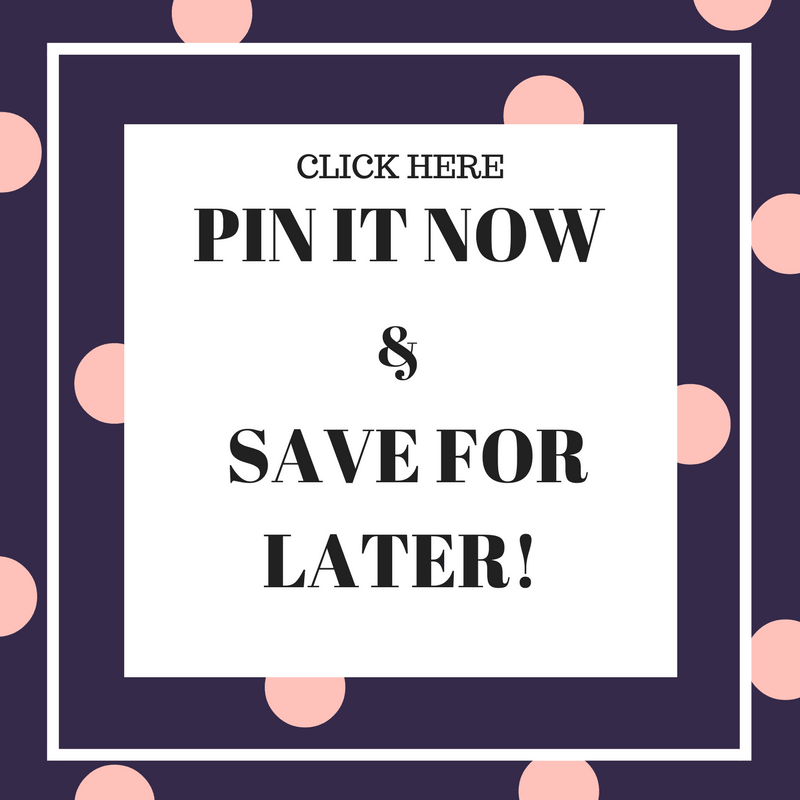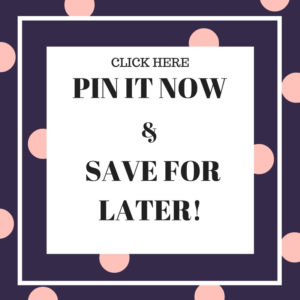 Are you on Pinterest? Follow More With Less Today on Pinterest for more ideas.
If you are a Goodwill thrifter and crafter, we think you will really enjoy our Pinterest board called Goodwill Finds Repurposed which is chock full of inspiration!
We think you will also like:
10 Tips for Scoring Great Finds at the Thrift Store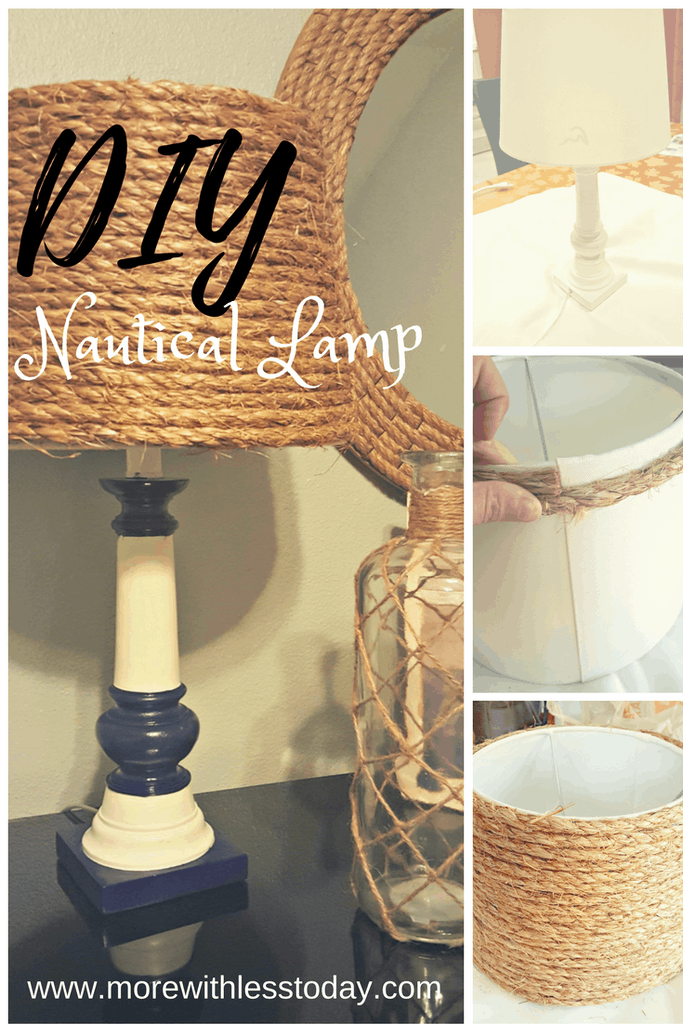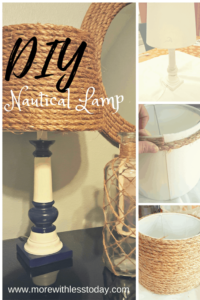 Turn an Old Lamp Into Nautical Decor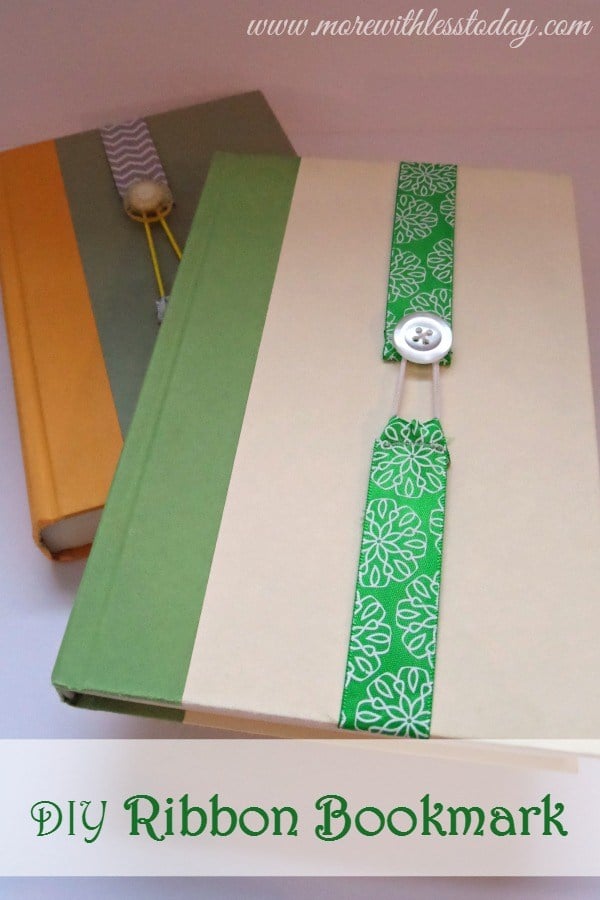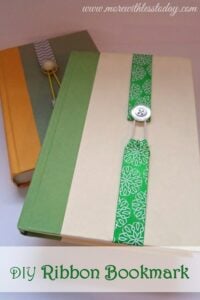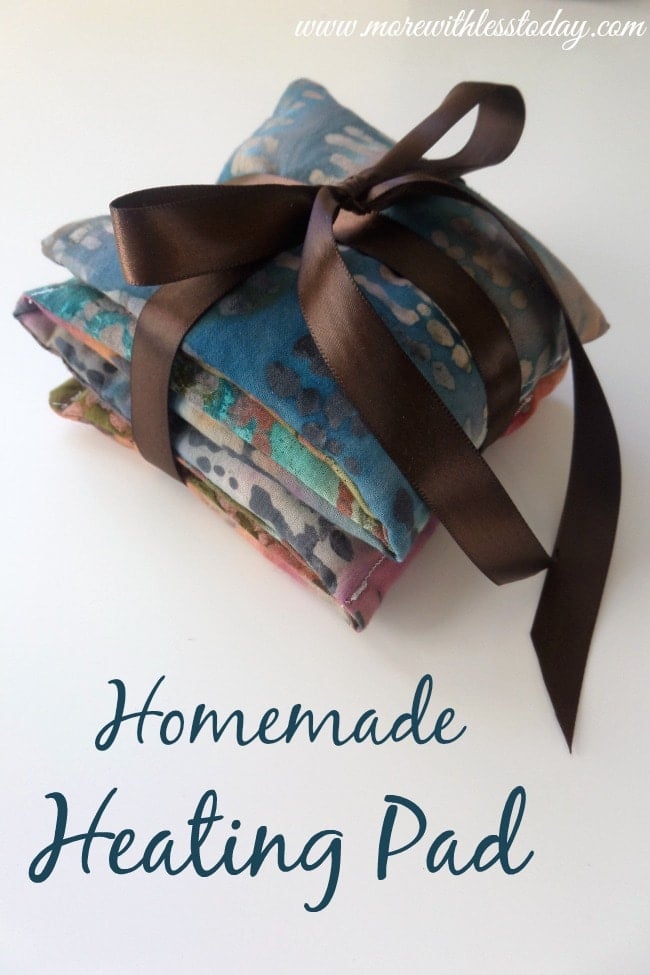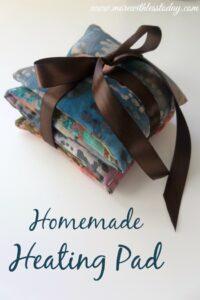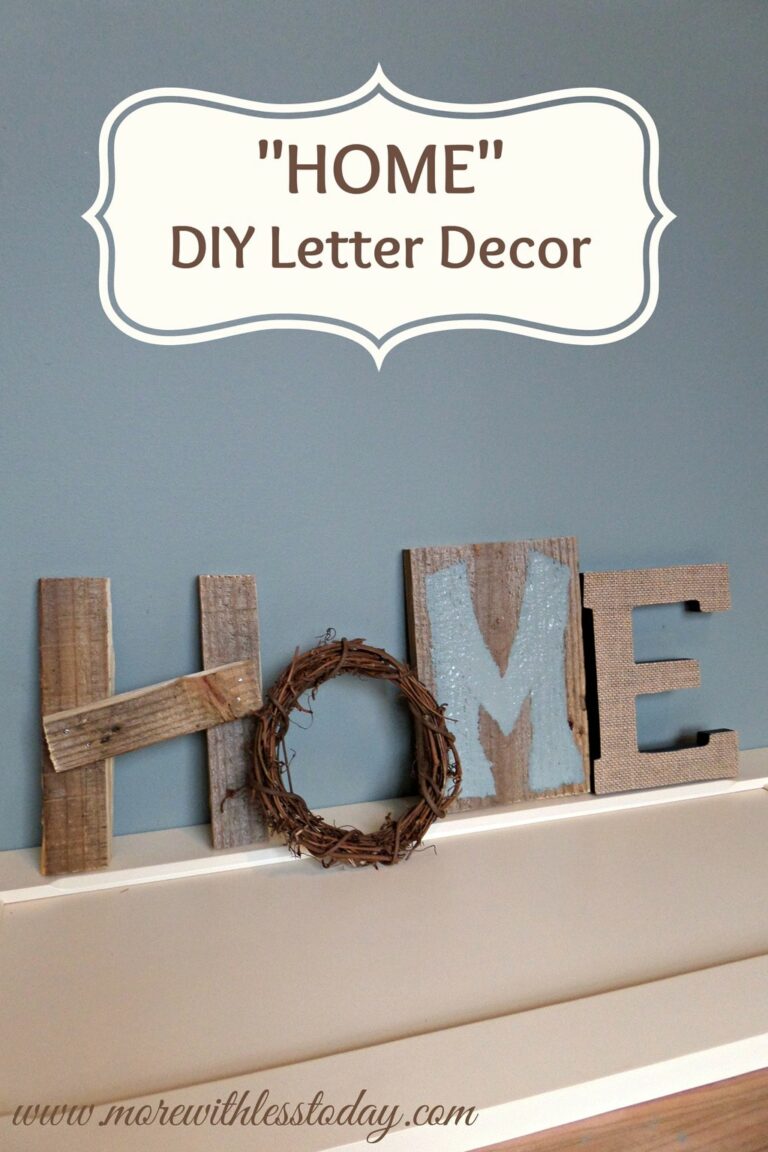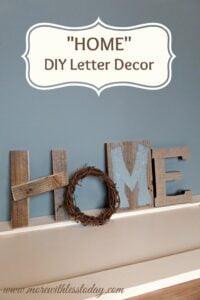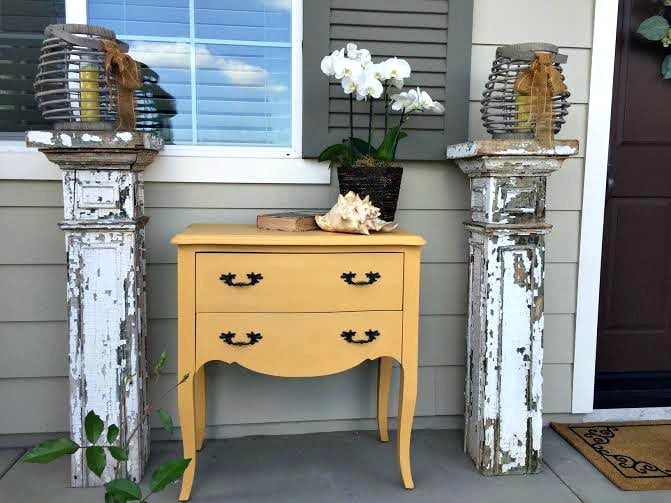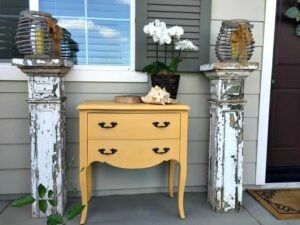 How to Easily Paint Old Furniture
Follow us on Pinterest for more DIY Ideas!