Are you looking for ways to save money when shopping online? These Amazon Shopping Secrets might help you discover some new tips and tricks!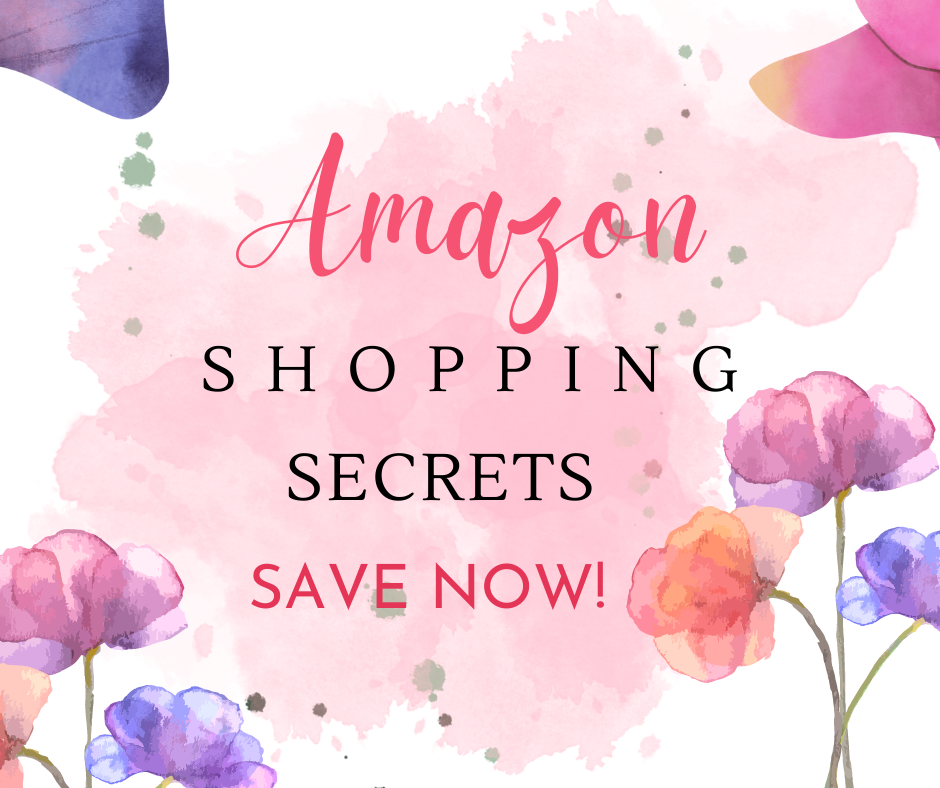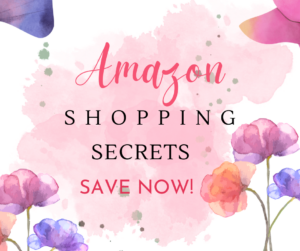 We are keeping the Amazon delivery person busy at our house, how about you? Even my dog does not bark anymore when he sees him coming. Over the last few years, we've realized what a time saver it is not to make frequent trips to the store and now with gas prices being so high, it makes even more sense to have what you need to be delivered right to your door.
We live near a Whole Foods store which makes returning items so easy too. We are all trying to stretch our dollars so I hope you will find new ways to save money shopping on Amazon in my post. If you have any new ideas to add, please send us an email to morewithlesstodayteam [at] gmail.com. As an Amazon Associate, I earn from qualifying purchases.
Amazon Shopping Secrets
Did You Know Amazon Has Layaway?
Pay for your purchases over time, with no fees or interest. You can purchase items at today's prices or when you spot a great deal by putting down a 20% payment, and then making additional payments over the next 8 weeks or until it is paid for. There are no credit checks and no interest or fees to pay.
Under Amazon Layaway, you will find the eligible items with the "reserve with layaway" label on the product listing. By paying 20% down, you can reserve the item at the current price, and then it will be shipped to you once the balance is paid. There are no additional fees to use Amazon layaway.
Quick link to Amazon's layaway plan
Check Amazon Warehouse Deals – Not a Secret Anymore!
Did you know about Amazon Warehouse Deals? You can get great discounts on closeout, clearance, used, and last-chance items whenever you shop using this section. Click here to see my top picks.
Act Fast for These Deals
Gold Box Deals. Lightning Deals and Top Markdowns – Gold Box deals are valid for a day and Lighting Box deals are valid for a short time, usually a few hours until they are sold out. The Lightning Box deals will be for different categories throughout the day such as Health & Personal Care, Sports and Outdoors deals, and Software deals. I try to look at these first thing each day, especially when I have a gift or something expensive I need to buy.
Browse Today's Deals Selections
This section features great deals across numerous categories. It also helps you save time because it has the best discounted and most-reviewed items featured at the top for each category.
Use Their Coupons for Groceries, Food, and Household Items
Amazon has a dedicated section for coupons that you can electronically "clip" and use. Head over to the coupon hub to look for what you need that's on sale. Click on the item with a coupon box next to it then the discount will be applied at checkout.
Buy from Amazon Basics
Amazon Basics features various item categories and most of them can compete with expensive brands. I love the kitchen appliances from their brand and find that a lot of them are affordable, and also are great quality with good reviews.
This Enameled Cast Iron Covered Dutch Oven is one of my favorites and it looks like a wonderful dupe from Le Creuset. You can hardly tell the difference except for the insignia.
Amazon Basics' 6-Piece Nonstick Baking Set has great ratings. It's the perfect, affordable gift for someone who loves baking tasty treats!
Trade-In Old Tech and More
Trade-In Old Items for Amazon Gift Cards – Trade in items over 1,000 different items for an Amazon.com gift card. Options include electronics, movies, textbooks, video games, and more.
Making the Most from Your Amazon Prime Membership (try it for free)
Join Amazon Prime
Try Amazon Prime for FREE with a one-month free trial. After one month, you can decide if the cost of the membership makes sense for you and then cancel before you get charged for the membership. You do need to enter a credit card to access the free month so write the ending date on your calendar and set up an alert so you can decide if you want to keep it or cancel right before your free month is up.
Set up an Amazon household to share the perks of your Amazon Prime account with your family. This gives them access to your Prime account, which they can use to order items, get free deliveries, and more. My husband and I each have an Amazon account but he has Amazon Prime so I place my orders through his account to enjoy expedited shipping and other benefits.
Free Delivery for SNAP/Prime
Amazon offers free deliveries for those buying SNAP-eligible groceries using their card. Find out how it works and what is eligible here.
Try Amazon's Subscribe & Save Feature
Have you ever tried Amazon's Subscribe and Save feature? It will save you at least 5-15% on your reoccurring purchases. Plus you won't run out which is especially helpful these days. I use this for our favorite snacks, dog food, vitamins, household supplies, and more. You can pause or cancel orders easily from inside your account.
Read More for Less
With Prime Reading, you can get unlimited access to a rotating catalog of ebooks and audiobooks, magazines, and comic books plus 1 free pre-release ebook every month from editors' picks to enjoy on your phone, tablet, or computer.
First Reads allows Prime members to get 1 Kindle book each month for $1.99 and select print editions for $9.99 or less in participating months plus early access to editors' picks.
With Kindle Unlimited, choose from a catalog of over 1 million titles, borrow up to 10 books at once, explore new genres, and read a whole series. Read anytime and anywhere with the free Kindle app. Get a 30-day free trial.
Store Your Photos
Amazon Photos offers unlimited full-resolution online photo storage and 5 GB of free video storage. Secure private sharing with friends and family and order personalized prints and wall decor. Available on iOS and Android plus Mac and Windows.
Save at Whole Foods Market

Find lots of exclusive weekly deals at Whole Foods Market for Amazon Prime customers. Keep up to date on featured Prime Member Deals every week.
Skip the trip to the store

With Amazon Fresh, get 2-hour delivery on just about anything. Check here for availability in your area.
Use Personal Shopper Prime Try Before You Buy
I was able to take advantage of Prime Try Before You Buy when I was looking for a new winter jacket to bring on my trip a few months ago. I paid nothing upfront and got free shipping and returns instead of paying for all five jacket styles and accumulating shipping charges. Try new outfits from the comfort of your home and only pay for what you want to keep.
Sign up for Personal Shopper by Prime Try Before You Buy
Can You Wait to Save a Little?
At checkout, choose no-rush shipping, and get shopping credits. Amazon Prime members who choose free no-rush shipping can receive complimentary promotional credits that can be used toward future purchases. Once the item ships, you'll receive an email with the credit details, including how to redeem it.
Get a Prime Student Account
If you're a college student, you can sign up for a free six-month trial of Amazon Student, which offers free two-day shipping, access to unlimited photo storage, and other benefits. Order everything from cleaning supplies to clothing and backpacks, plus millions of other Prime-eligible items, and get it all delivered free with no minimum order threshold.
A Prime Student Account offers special benefits to college students including:
Unlimited FREE Two-Day Shipping (with no minimum order size)
Use Amazon Locker – "dorms, off-campus housing and apartments aren't known for their doormen. If delivery personnel is not allowed to deliver to your door, Amazon Lockers on or near campus makes a lot of sense. They are located in safe, well-lit locations where you can pick up your packages early in the day or later at night — whatever fits your schedule. Learn all about Amazon Locker here.
Save up to 90% on college textbooks – "Amazon's textbook services offer a wide range of options for getting textbooks with Prime FREE Two-Day Delivery. Try renting books (and save up to 90%) or purchasing eTextbooks to read with your free Kindle app."
Watch movies, TV shows, and Amazon Originals
"Prime Student members have instant access to a huge library of popular titles on Prime Video at no additional cost. Prime Video works on your compatible TV, gaming console, Fire TV, PC, or smartphone.
Members get access to rotating exclusive deals on new and popular movies to rent or buy with Prime Video. Once you purchase a rental, you have 30 days to watch it."
Buying Diapers? Join Amazon Family
There are a lot of perks when you join Amazon Family!
This membership program offers special benefits including:
*Save 20% on diapers subscriptions
*Exclusive Coupons and Deals from Amazon Family
*Exclusive Baby Registry benefits
*FREE Two-Day Shipping on millions of items
*Unlimited instant streaming of thousands of movies and TV shows
*Unlimited, ad-free streaming of over a million songs and more Prime benefits
Use Filler Items to Avoid Paying for Shipping
If you are not a Prime member and your order does not qualify for free shipping, consider adding needed grocery items, pet food, cleaning supplies, or other household items until your order qualifies for free shipping.
No More Bad Gifts
This is one of my favorite Amazon shopping secrets! Create an Amazon Wish List and then share the items in your wish list for your next birthday, anniversary, or special occasion. You'll make it easy for the gift buyer and you won't have to return anything or get duplicates. You can also create a wedding registry, baby registry, school list, kids' birthdays, and friends and family gifting list.
Earn Free Amazon.com Gift Cards with Swagbucks
I was using Swagbucks since 2011 and regularly earned free gift cards just for searching the web–something we do anyway. It is a very easy way to earn gift cards for Amazon.com and hundreds of other stores. I was inactive and just restarted my account and got 1300 Swagbucks which is enough for a $10 Amazon digital gift card with points left over. Learn more and start earning too with Swagbucks.
Music Lover?
Get FREE or cheap music. Try a 30-day free trial of Amazon Music Unlimited.
Sell on Amazon
If you have something to sell, look into selling it on Amazon. I know someone who is designing and selling T-shirts on Amazon and is doing very well. Check it out! If you are crafty, look into Amazon Handmade, similar to Etsy to sell your creations.
Make Money Delivering Amazon Packages
If you want to earn extra income and have a reliable car, you can deliver Amazon Packages.
Price Check
Whenever I have a large planned purchase, I research a product's price history and set price drop alerts. Tools you can use for this are Keepa and CamelCamelCamel. I mostly use CamelCamelCamel because it's completely free.
Share this money-saving post with your friends and family. Everyone loves to save a little money by shopping smarter!
PIN for Later