What are Amazon's Warehouse Deals?
What is the Amazon Outlet? What is the difference between the Amazon Warehouse and Amazon Outlet? Both of these sections within Amazon are little-known tabs on Amazon where you can find bargains, overstock, clearance, close-out, and last chance deals. There are thousands of clearance items at Amazon and the inventory changes often.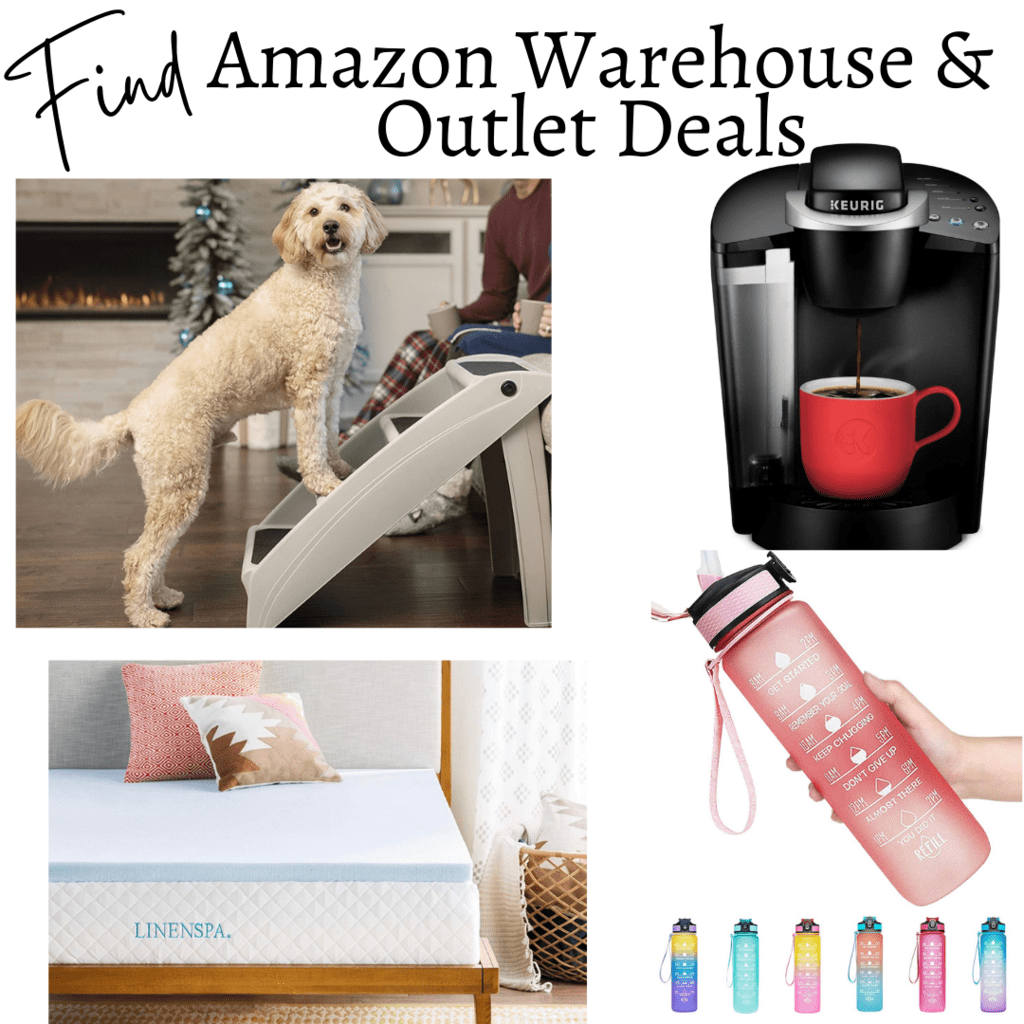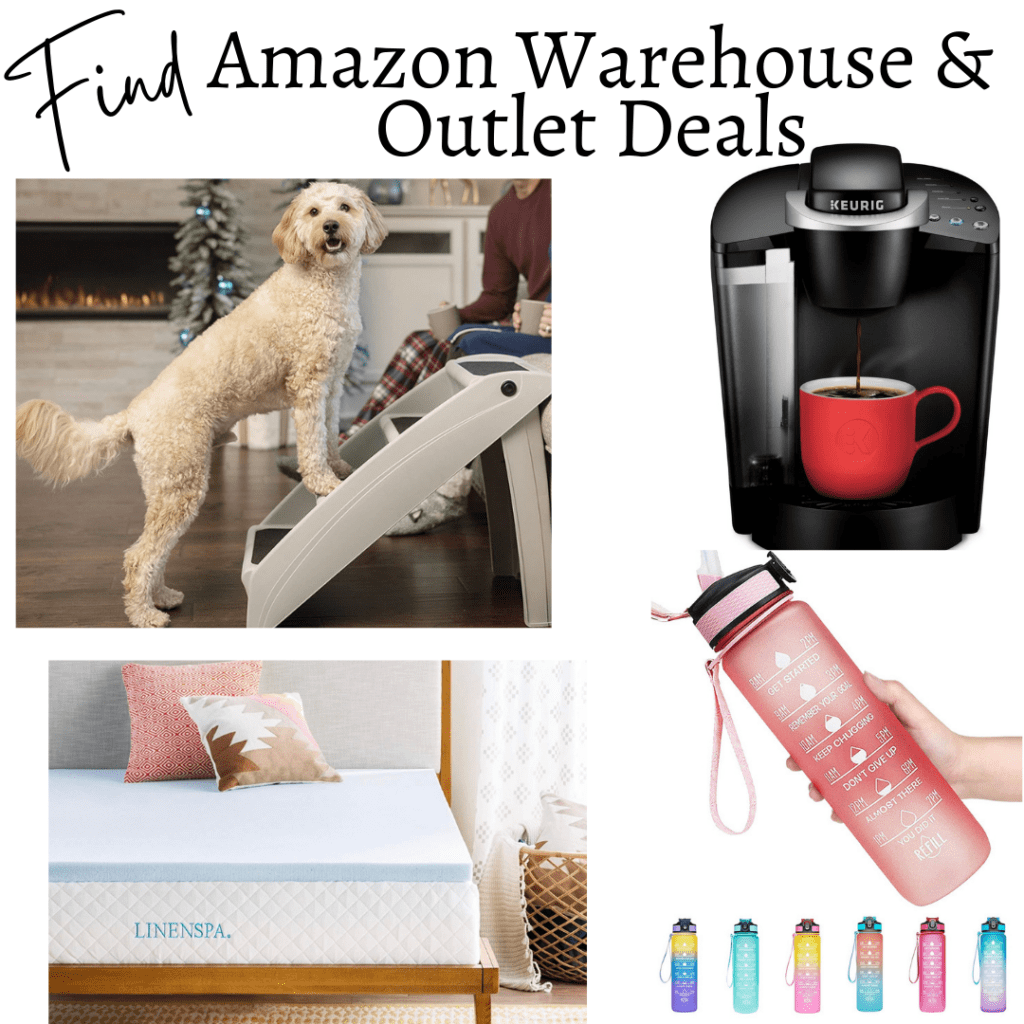 What is the Difference Between Amazon Warehouse Deals and Amazon Outlet Deals?
Amazon Warehouse deals are mostly deep discounts on open-box and refurbished items. Amazon Outlet deals offer clearance, outlet, close-out or last chance deals section at Amazon.com.
As an Amazon Associate, I earn from qualifying purchases.
Quick Link to Amazon Warehouse
Amazon Warehouse Deals and Amazon Outlet
Deals are both great places to check out before you make a purchase!
Readers have often asked me "does Amazon sell used items?" and the answer is yes!
The merchandise may have small imperfections such as a scrape or ding. The outer packaging may be missing and the product may be repackaged. If you are unhappy with your product, you can return it within 30 days of receipt for a full refund. Always read through the return policy before your purchase because some exclusions may apply.
Where to Find Amazon Warehouse Clearance Deals
Amazon.com has a warehouse full of great deals. The Amazon Warehouse deals have been inspected to make sure they are fully functional and they are given a specific grade.
Amazon labels the merchandise into four categories:
New
Like New
Very Good
Good
Shop Amazon Warehouse by category including:
Computers and Tablets
Kitchen
Home Improvement
Amazon Devices
Video Games
TV's and more
If you would like additional protection, you can purchase a warranty from Square Trade to cover certain items.
My favorite category is the LAST CHANCE category listed last on the left side of the website. Use the SEARCH bar to simplify the process.
What is the Amazon Outlet?
The Amazon Outlet tab features thousands of discounted overstock items.
Shop Amazon Outlet by category including:
Under $10
Best Sellers
Overstock Deals
Home & Furniture
Beauty
Pet Supplies & more!
Sign up for a free 30 day trial of Amazon Prime if you do not have one and see if it makes sense for you.
Qualifying items will ship free for all Amazon Prime members. Now that I have one, I use it to buy household products when they are on sale plus it cuts way down on the number of plus trips I make to various stores. Try Prime for free for 30 days.
You May Also Like:
How to Share Your Amazon Prime Membership with Amazon Household

PIN to Save!