Get special savings on fashionable items at Chico's Clearance sale! They have quality and affordable clothes for all women, especially those ages 40+. Chico's clothing is perfect for vacation too. I find them to be flattering, and they make it so easy to feel polished without a lot of fuss.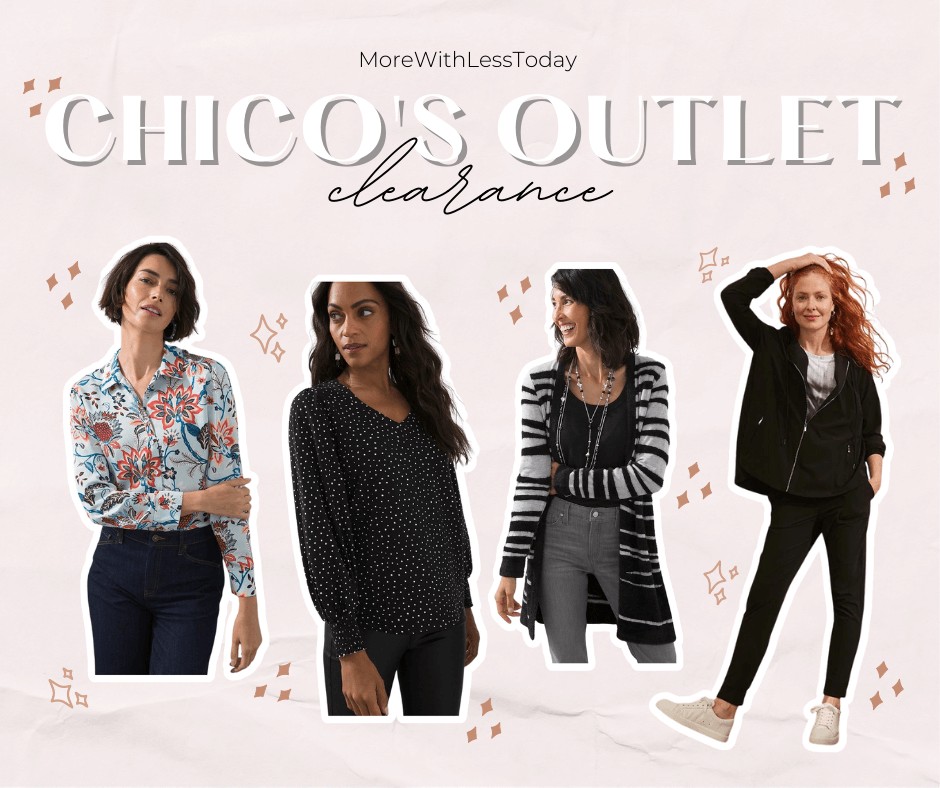 Chico's offers nice quality clothing in a wide variety of the latest styles and is size inclusive. They started at a small Sanibel Island gallery in Florida and have created bold and inspired collections ever since.
We have affiliate relationships which means we may earn a small referral commission at no additional cost to you if you shop Chico's clearance items using our links.
We've Been Looking into Different Ways to Save Money at Chico's
Chico's Sale Clothes/Chico's Clearance
Looking for Chico's clothes on sale? I love the select styles available on the Chico's Sale page. They have clothes available for sizes XS-XXL and they also have Chico's petite styles for shorter girls like me and for tall girls too. Chico's online sale items are size inclusive.
Final Sale
The clothes found on the Final Sale page are sold "as is". This means you won't be able to return or exchange it in case of situations like getting the wrong size or color. Also note that the purchase of Chico's Final Sale items cannot be reduced using additional discounts or offers, but you can for occasional special offers. Often, you will find clothes in this section marked "limited time offer."
What is Chico's Off The Rack?
Chico's Off The Rack is a specialty retailer offering original Chico's Outlet fashions at great prices. We found a sale tab for Chico's Off The Rack where you will find the best deals. Take note if there are Chico's Off The Rack final sale notations on an item before you finalize your purchase.
Where Do I Find the Closest Chico's Outlet Store Near Me?
Use the store finder to locate Chico's Outlet stores sales so you can shop in person. Chico's outlet sales are my favorite way to save. For a current piece that is just too pricey, keep your eye on Chico's warehouse sale prices because this is where you'll get the biggest savings. I found a Chico's $19.99 sale for a dress I wanted!
My Top Picks of the Month from Chico's Clearance
Look your best with my fabulous finds with these fab finds from Chico's Clearance Sale!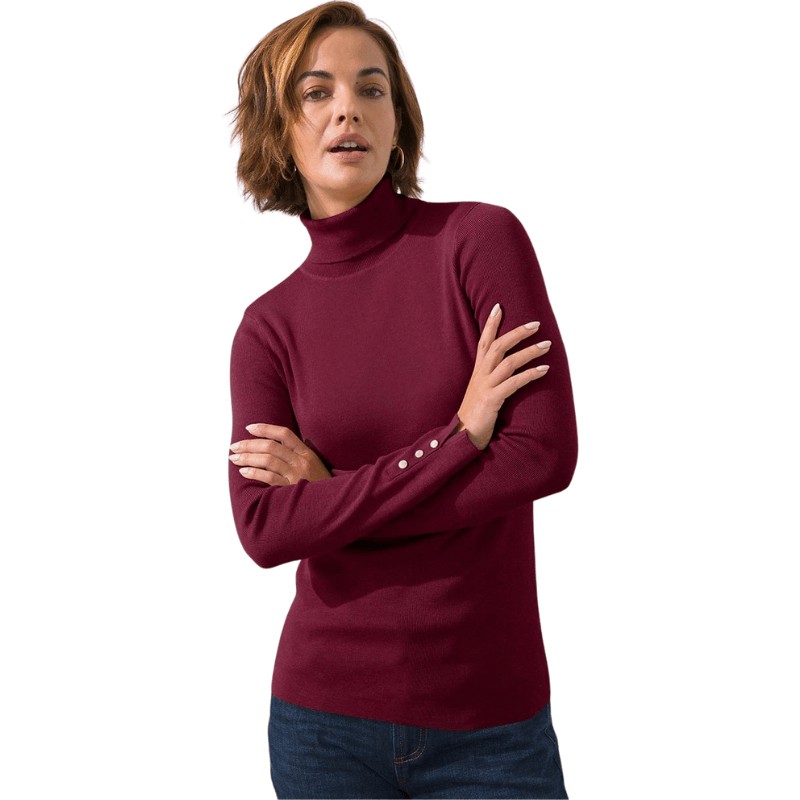 PHOTO FROM CHICOS.COM
Are you looking for seasonal clothing that's made with sustainable material? This Evovero Turtleneck Sweater might be what you're looking for! You can pair this with your favorite denim or pants.
Made from Ecovero fabric

75% viscose, 25% recycled polyester

Sizes available: S – XXL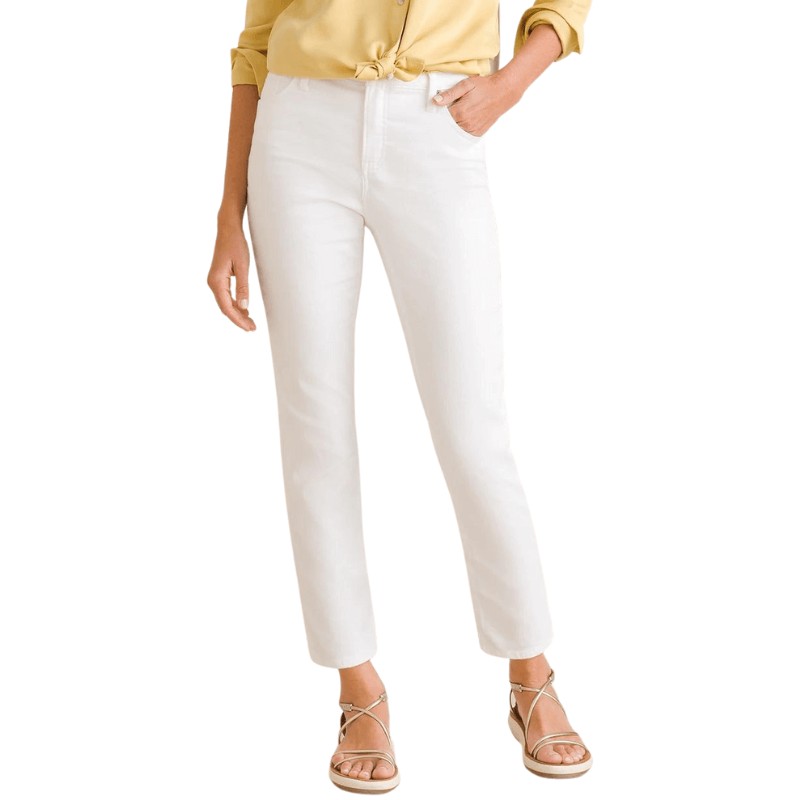 PHOTO FROM CHICOS.COM
These classic, slightly stretchable, clean-cut jeans are perfect! It's powered by Stain-Repel, Bright-White™ technology that helps it stay-true to its hue and repels water-based spills. To remove spills, immediately flush them with water and blot the area to dry.
Sizes available: XS – XXL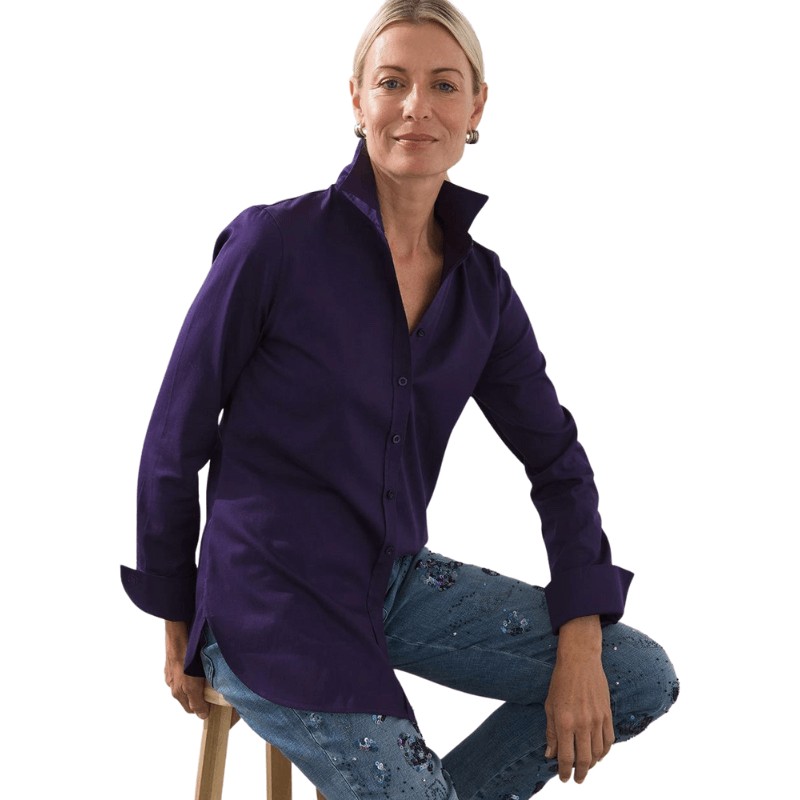 PHOTO FROM CHICOS.COM
This No-Iron Stretch Shirt is one of Chico's customer favorites! You can wear it all day and it still looks fresh. This beautifully tailored shirt is perfect for casual or office wear.
Lightweight, wrinkle-resistant fabric with stretch

62% cotton, 33% polyester, 5% spandex

Sizes available: S-L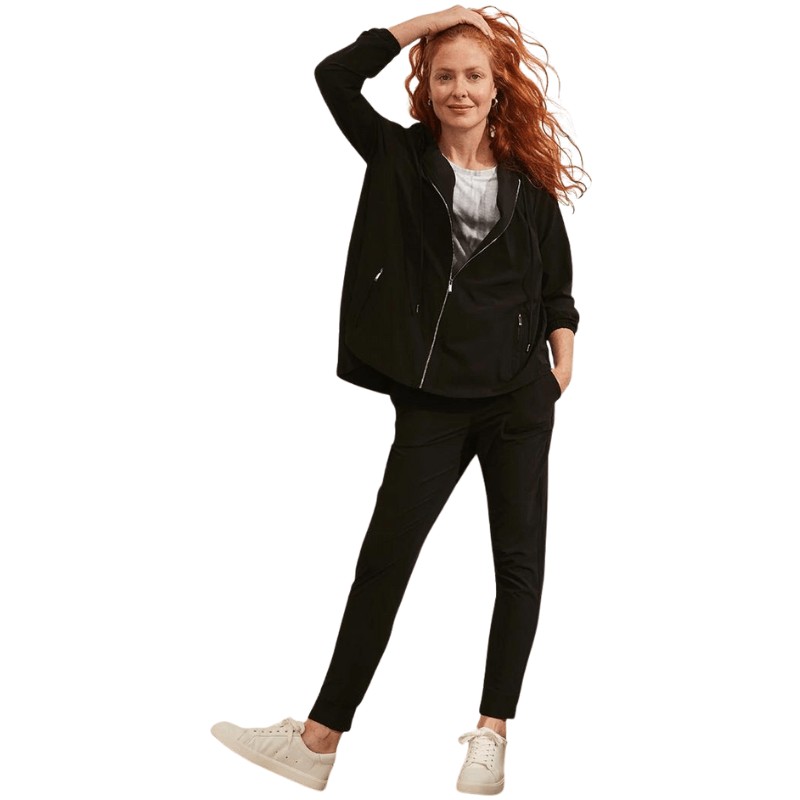 PHOTO FROM CHICOS.COM
Add this cute jacket in your closet that protects you from UVA and UVB rays. This Zenergy UPF Back Pleat Jacket has a refined hooded jacket style. It's lightweight and perfect for dressing up or dressing down.
Refined, lightweight, four-way-stretch Neema fabric with 50+ Ultraviolet Protection Factor (UPF) properties to block both UVA and UVB rays

86% polyester, 14% spandex

Sizes available: XS-L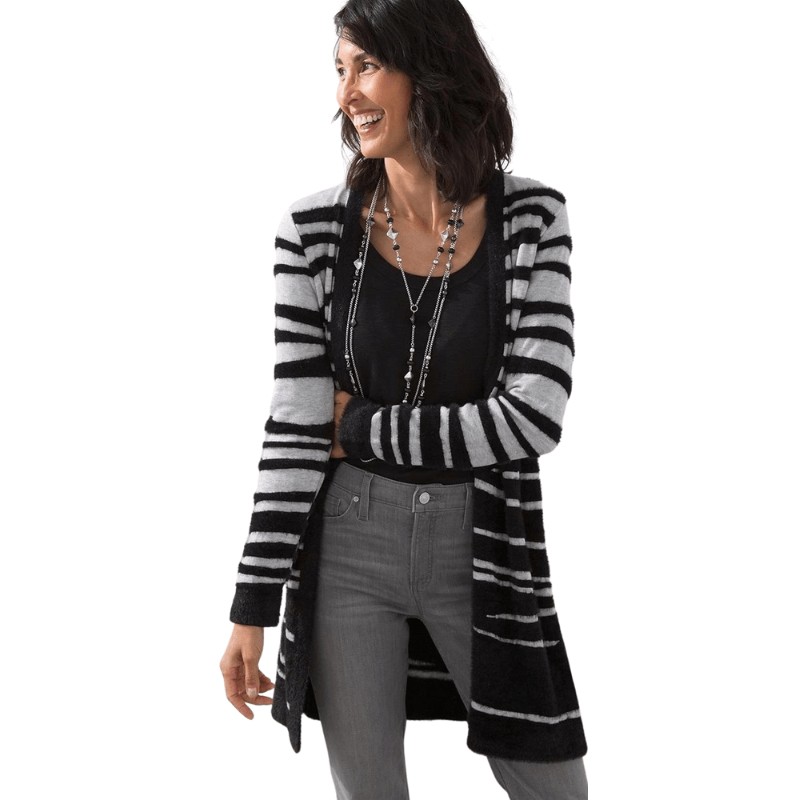 PHOTO FROM CHICOS.COM
This Colorblock Maxi Cardigan is a great choice for a typical casual or cool day. It's an open front cardigan that has a beautiful zebra-inspired print. Pair it over your favorite sweater and jeans whenever it's the cozy season.
Length: 34″

50% rayon, 28% polyester, 22% nylon

Sizes available: S-XL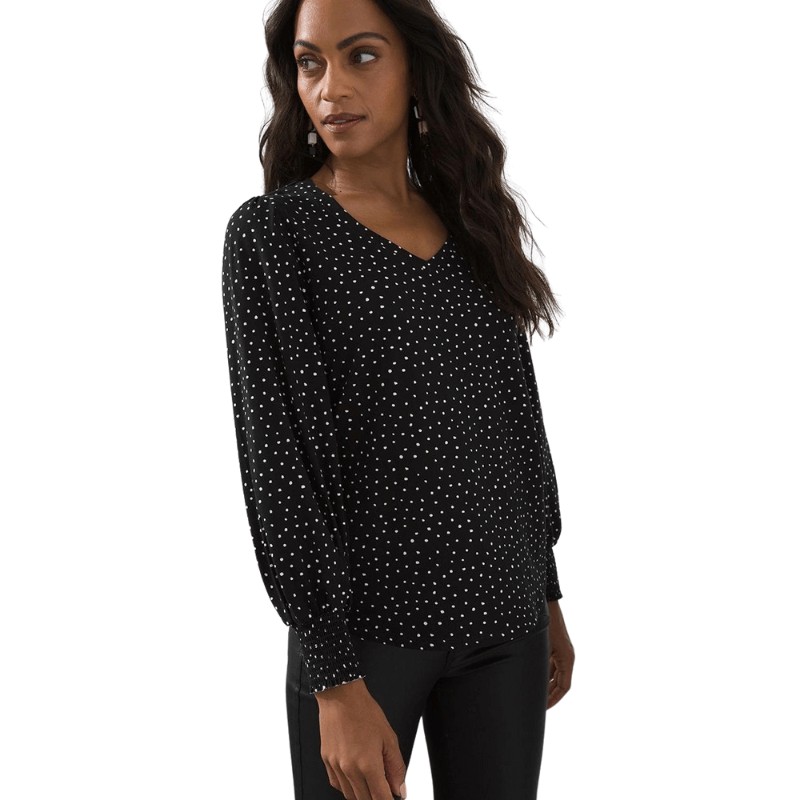 PHOTO FROM CHICOS.COM
Elevate your casual wear with this Abstract Smocked Tea! This is a versatile piece that you can wear in the office, at parties, or going for a grocery run. It's made with lightweight fabric which helps to keep you cool throughout the day.
95% rayon, 5% spandex

Sizes available: XS – XXL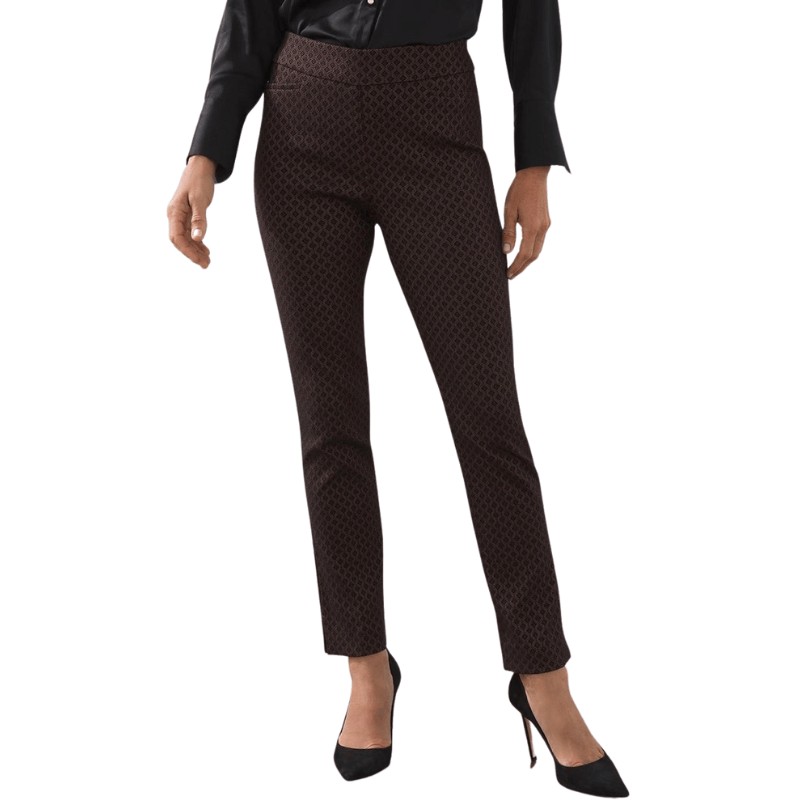 PHOTO FROM CHICOS.COM
This is one of Chico's customer-favorite pants! You'll love the slimming and trimming shape of this Brigitte So Slimming® 360 ankle pants. It looks smooth from any angle. This is perfect for casual or office wear.
Sizes available: XS – XXL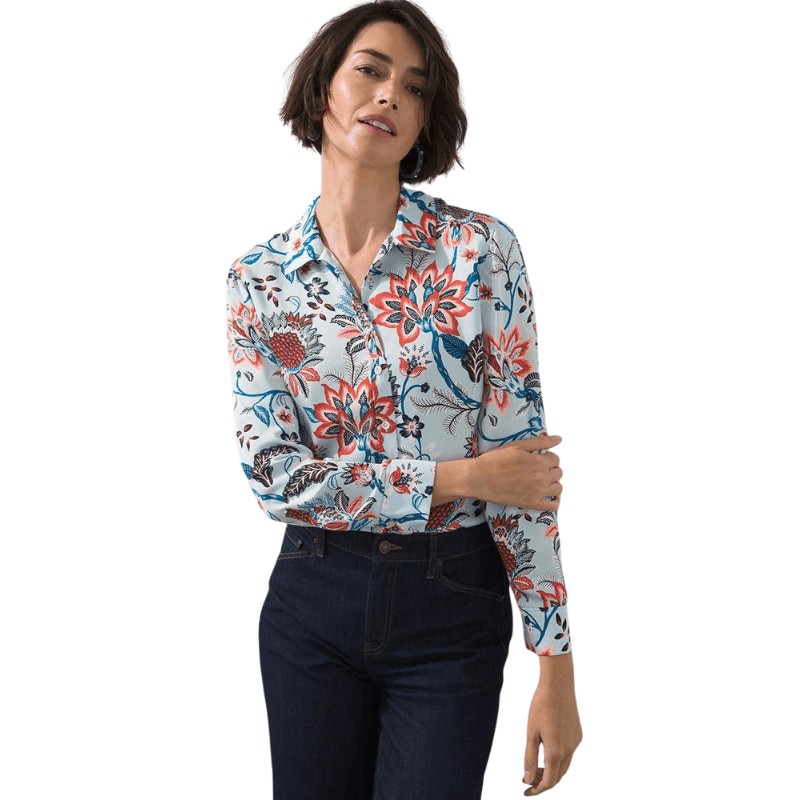 PHOTO FROM CHICOS.COM
Need something vibrant that screams start-of-fall energy? This Sand Wash Satin Paisley Print Shirt might just be what you're looking for! You can pair this cool and warm-toned shirt with your favorite pull-on ankle pants. Perfect for office wear or on date night!
Sizes available: XS – XL
Understanding Chico's Sizing
You can sort by size to make finding Chico's clearance items today easier:
000/00 = XS 0/2

0 = S 4/6

1 = M 8/10

2 = L 12/14

3 = XL 16/18

4 = XXL 20/22
What is Chico's Black Label?
Chico's Black Label clothing features elevated designer clothing. These key pieces will elevate your wardrobe and provide timeless fashion for years to come. Think of them as investment pieces. You can still find Chico's Black Label Sale items here.
Find Chico's Online Sales Today
Chico's women's clothing sale items are perfect for filling in gaps in your wardrobe. Find packable vacation clothes and make great gifts too. Don't forget to check out their accessories.
This page will show you Chico's Flash Sales, markdowns and special offers.
Chico's Clearance – Black Friday Sale
The deals for Chico's Black Friday Sale 2022 have not yet been released but based on last year, the deals started on Thanksgiving Day and shoppers got 25% off their entire purchase plus there was a page of doorbuster deals starting at $25. These offers were not available for Chico's Outlets or Chico's Off The Rack stores.
Stay tuned as I will be covering Chico's Black Friday 2022 deals just as soon as they are available.
Where to Find Used Chico's Clothing for Sale
I am a fan of Poshmark. Here is a link to see all of the beautiful gently worn clothes you can score here.
Give it a try! If you sign up and use my discount code, you get $10 and I get a bonus too after you make your first purchase. Use code LORIFELIX to get $10 free.
Chico's email sign-up and in-app discounts
If you just downloaded the Chico's® app for the first time, you will get 10% off your next purchase. The coupon will be sent to your registered email address within 48 hours. It will be valid at U.S. Chico's outlet stores and online.
Do you want to get 20% off your next purchase and get coupon codes? You should join Chico's email list! Signing up makes you a member of their Passport Program. The Passport Program will help you save 5% and receive free standard shipping whenever you shop online. The discounts on the total purchase price will be applied during the checkout process. (Note: Orders from chicosofftherack.com doesn't have this benefit.)
Chico's Rewards+
Planning to shop at Chico's Clearance? Join Chico's Rewards+ Program to score great deals! You can get a birthday reward, receive points on every spend, insider access, free shipping, receipt-free returns and more! There are four tiers to Chico's Rewards+ Program: Daring, Magnetic, Fierce, and Phenomenal. This program is open to U.S. residents only. To read more about the Rewards+ Program, click here.
For Passport Program members:
"Our Chico's Passport® Program was discontinued in June of 2022 and replaced by our NEW Chico's Rewards+™ Loyalty Program. But GREAT news! If you were an active Chico's Passport Member (e.g. you shopped with us using your Chico's Passport membership at least once in the 36 months prior to the date the Chico's Passport Program was discontinued) and have a U.S. address, you are eligible to maintain your Founders 5% Benefits as a Chico's Rewards+ Member."
How Can To Get Promo Codes To Use at Chico's Clearance
Have you joined Chico's Rewards+? If you have, you will enjoy the perks for every purchase and earn Rewards as mentioned in the paragraph above!
If you've signed up for their email list, you will get a 20% off Chico's promo code that you can use on your next purchase. This helps you get big savings, especially if you bought from Chico's Clearance. Every Rewards, Chico's coupon code, and promo codes are valid in-store, chicos.com and by calling 888-855-4986.
Chico's Gift Cards
If you're looking into the purchase of gift cards for friends and family this upcoming holiday season, Chico's has you covered! Choose between a physical gift card or an e-gift card. They can use these gift cards at Chico's sister brands too. To learn more, check this link.
Shipping and Delivery
There are four different shipping options available at Chico's. Take note that this applies to orders placed by 10:00am EST Monday-Friday:
Standard delivery takes 4-10 business days. This is available for all U.S. territories. For APO/FPO military addresses, your orders could also be delivered within 4-10 business days via USPS.
Express delivery takes 2-3 business days. Take note that express shipping is not available for P.O. Boxes, APO/FPO military addresses, and other areas that parcel carriers cannot reach.
Next Day deliveries only take 1 business day.
International orders could take 10-14 business days to arrive. If your country is not available in the dropdown country box, Chico's won't be able to ship there. Your package may be subject to import duties and taxes.
Return Policy
For an event of a return, note that purchase of Final Sale clothes are not eligible to return items because they are sold "as is".
To learn more on eligible return items, check out Chico's Return Policy.
Missing Items and Further Inquiries
When you received your order and an item is missing, call their Customer Service at 1.888.855.4986 for further assistance.
For other inquiries, this is how you can reach Chico's Customer Service:
Phone: 1.888.855.4986 (TDD: 1.888.550.5559).
Email: customerservice@chicos.com
International: 1+ 888.855.4986, internationalorders@chicos.com
Enjoyed Chico's Clearance? You might also like these:
PIN for later: