Are you looking for Best Gifts for Men? This gift guide will make your shopping easier this holiday season for the special men in your life!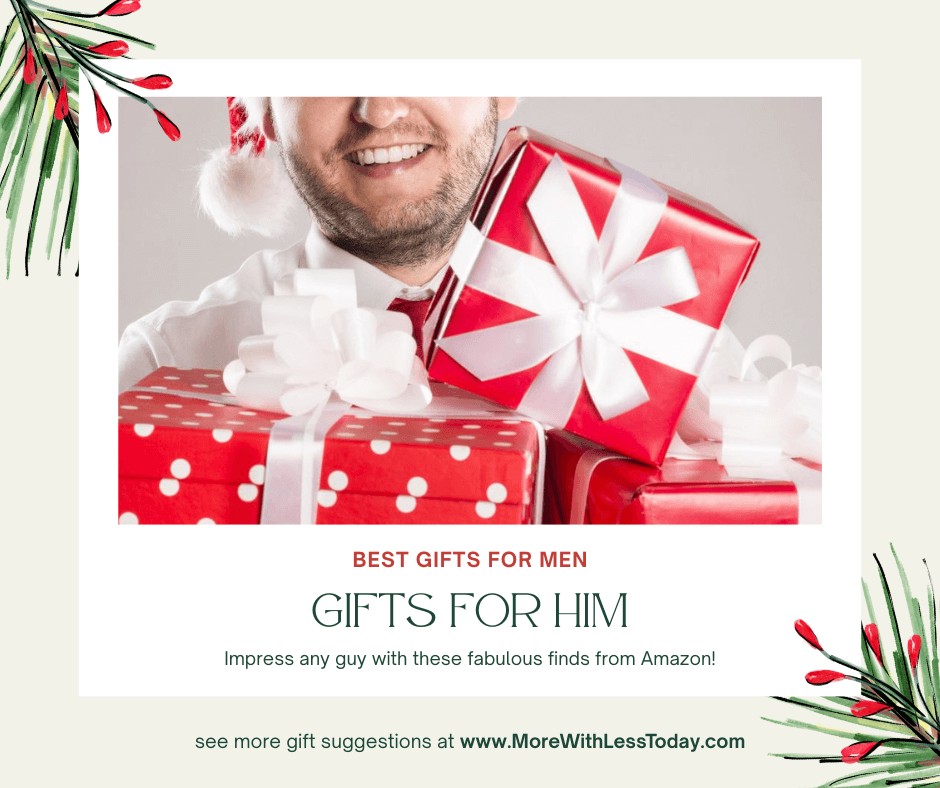 Amazon is one of the best sites to look for the perfect gift idea. Skip getting that gift card and pick a thoughtful gift to give for the holidays. This list of the best gift ideas for men will help you to find a great gift for your husband, boyfriend, father, grandfather, uncle, or male friend.
As an Amazon Associate, I earn from qualifying purchases. All photo credits via Amazon.com.


Best Gifts for Men
These are the best holiday gifts I found on Amazon for men. Here are my top picks:
A good pair of shoes makes a great Christmas gift! This Soft Fashion Sneaker from ECCO is perfect for that stylish family member who loves going for long walks. It's 100% leather and the softness of these shoes is the best part.
Another useful gift you can give is these men's joggers from maamgic. The black color is one of the brand's best sellers and is versatile to wear at home, outside, or in the gym.
If you want to splurge a little bit for your favorite guys, this watch from Stührling might be the perfect present you're looking for! This is made with high-quality genuine leather and the skeleton dial allows your receiver to view the timepiece and mark the time. It comes in three different colors: Black/Silver, Gold, and Rose Gold.
If your man is a fashionable kind of guy, he'll love this wind shirt from Cutter & Buck. It features zip-off sleeves to give him the option to go for long sleeves or short sleeves – so clever! This is made with 100% great quality polyester that will make it last for a long time.
This water bottle is a great practical gift. It makes a great addition to someone who likes to stay active. The perfect size is also enough to keep hydrated and is a good size to carry.
Consider adding these scratch-resistant sunglasses to your gift options. This stylish pair will not only boost their style but will also protect their eyes from the sun with its 100% UVA/UVB protection feature.
Does he need a gym bag or a travel bag? This duffel bag from Herschel has a removable shoulder strap and a signature shoe compartment for easy access. It's a perfect addition to your holiday shopping list for the special man in your life.
This Elmer Beanie Cap is a popular gift, especially for the cooler weather. They can easily pair this with any cozy outfit.
Let your man enjoy cooking amazing grilled food indoors. This smoke-less indoor grill is perfect for your favorite grilled recipes. Cleaning this grill is quite easy too!
This Collapsible Travel Cup is so easy to use and store! It's also great for the environment because you can put any hot or cold liquid in this cup. This is portable for your long drives, commute, travels, and camping trips!
See the rest of the gift guide for men when you click this link!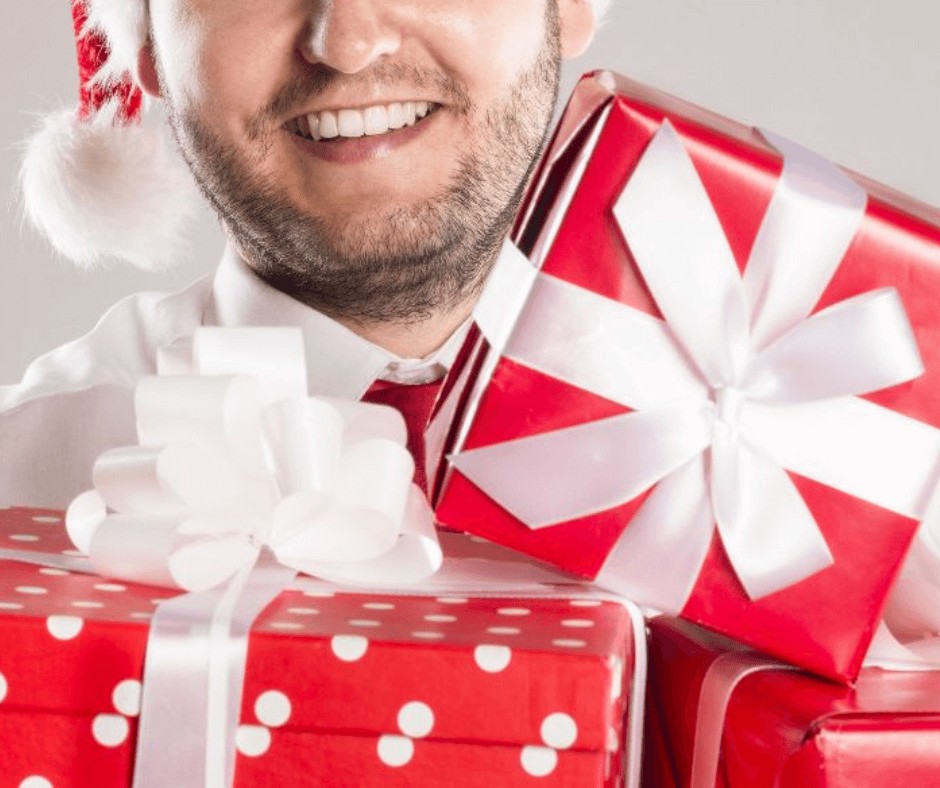 Check out our Amazon Store for more good gifts for men. We will be updating our store as we find even more items to share with you.
Stay tuned for our upcoming posts! These can help you with gift-giving this season when you choose from our specially curated gift suggestions in various categories. Do you have a great gift idea to share? Comment them below!
Gift Suggestions
If you liked this list of Best Gifts for Men from Amazon, you might also want to check out these popular posts:
PIN for Later